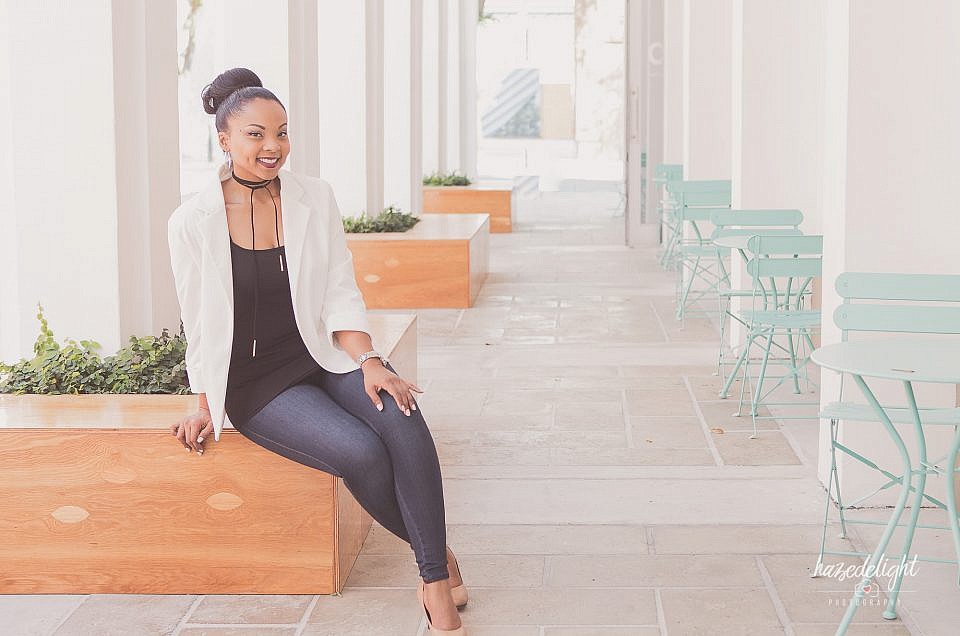 I jumped right away to the opportunity of taking photos of Tracy Timberlake, an  Award winning Vlogger and Video Marketing Strategist helping coaches, creatives and online entrepreneurs increase brand visibility, credibility, and profitability with the power of video. Tracy has been a good friend, a role model, once was my daughter's Voice coach, an "Ate" she looked up to. So I could never be prouder to know her. I've seen her grow in her craft and she is one of a kind in what she does. This makes her my perfect subject for this Fashion Lifestyle Photography. Tracy here wears a white office jacket over a black top and tight fitting jeans. She looked so gorgeous matching it with tan heels. Wearing her hair in bun showed her beautiful facial feature. She is surely a face to reckon with in the world of Vlogging Marketing.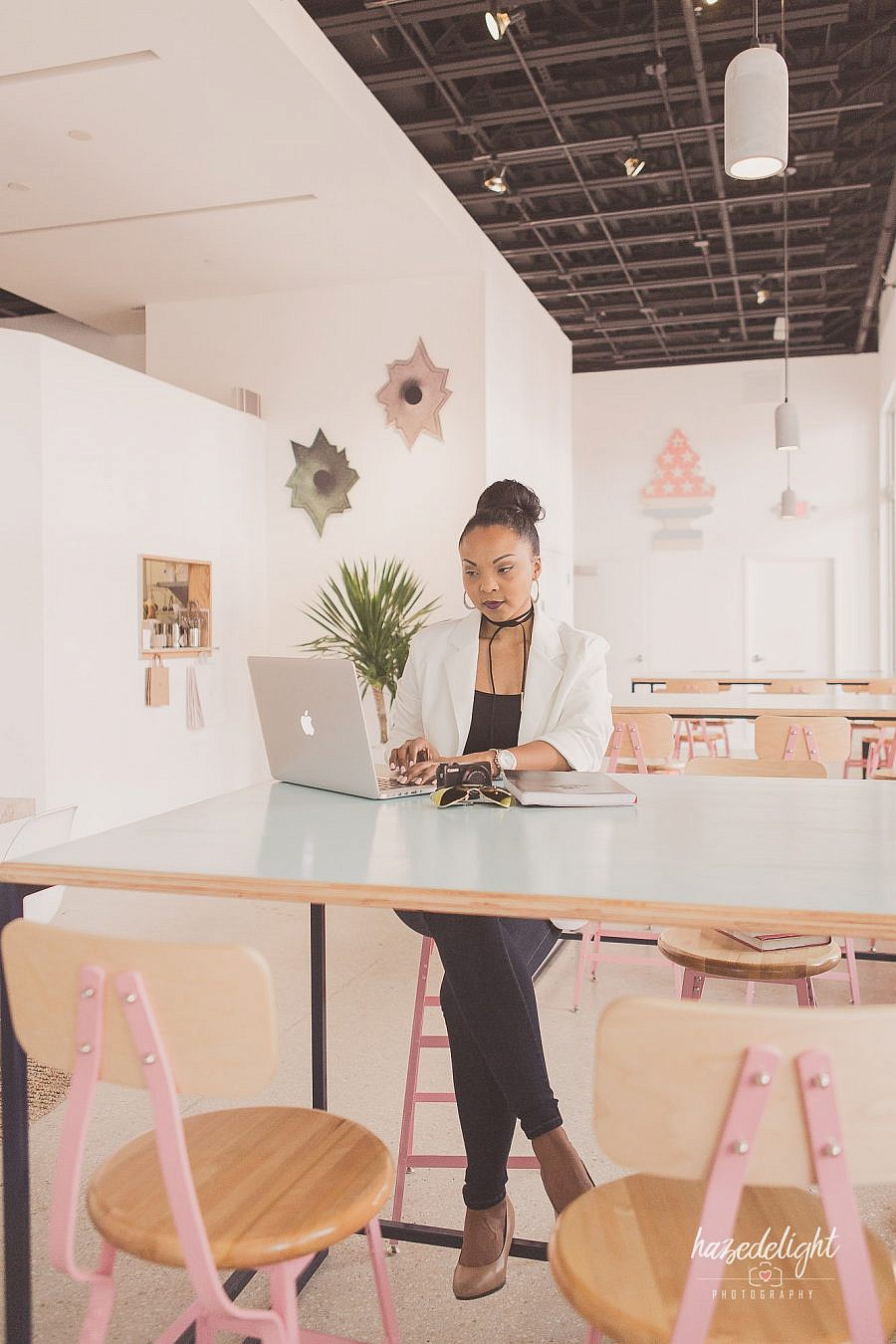 Once in a while, when Tracy happens to be in Miami Design District, she passes by OTL, a hip restaurant where you can hang out with friends. Tracy usually gets her favorite ginger ale drink but for today she chose a banana quinoa muffin and a cup of coffee.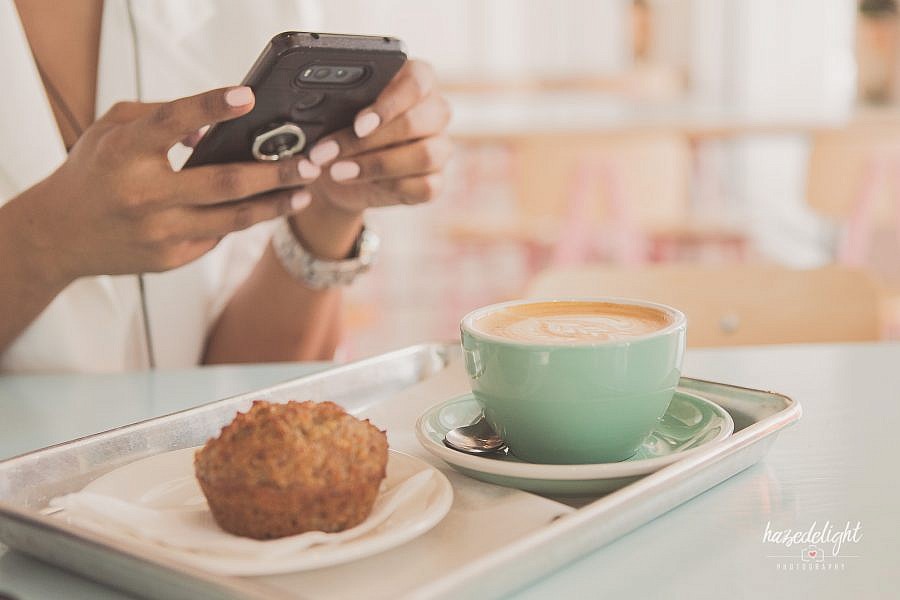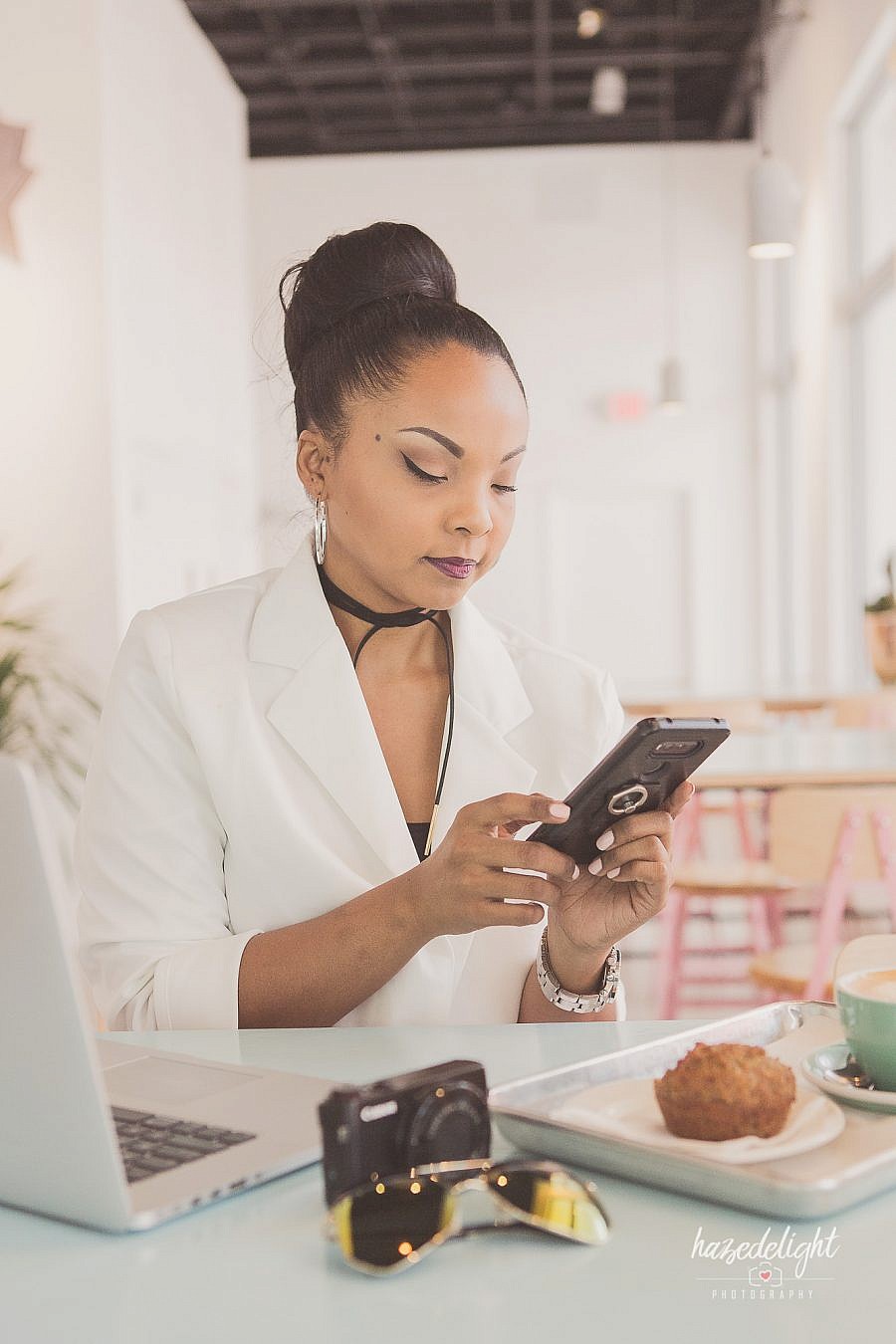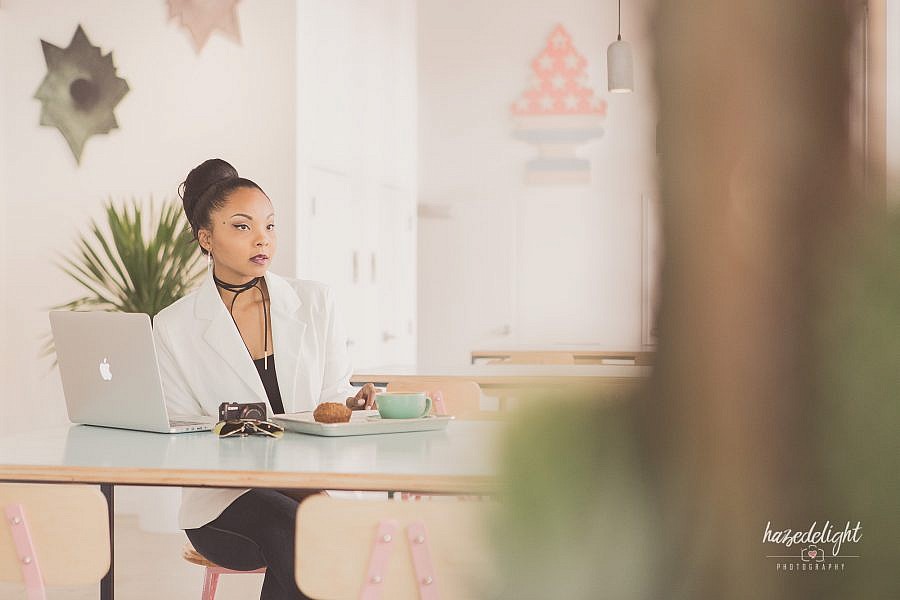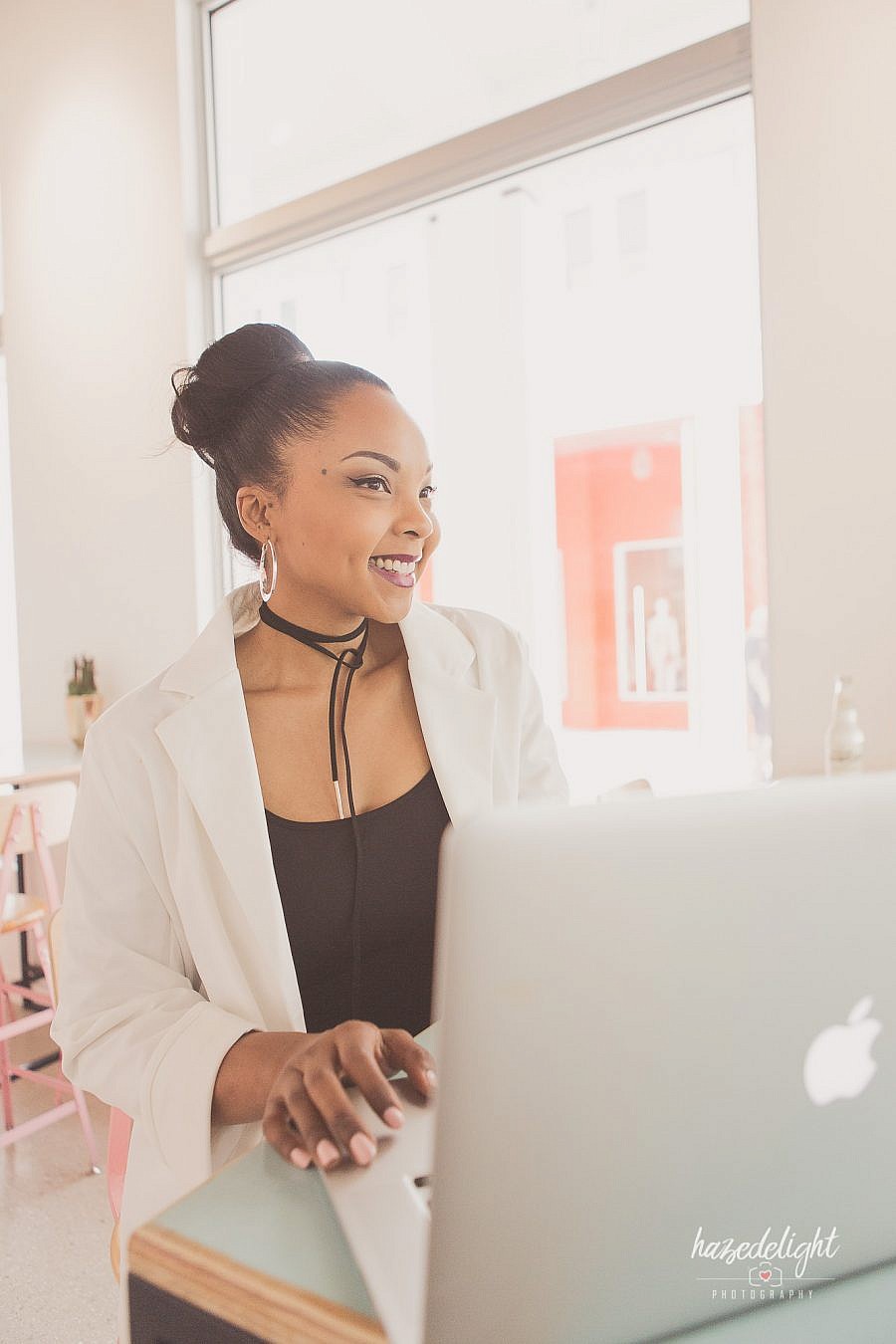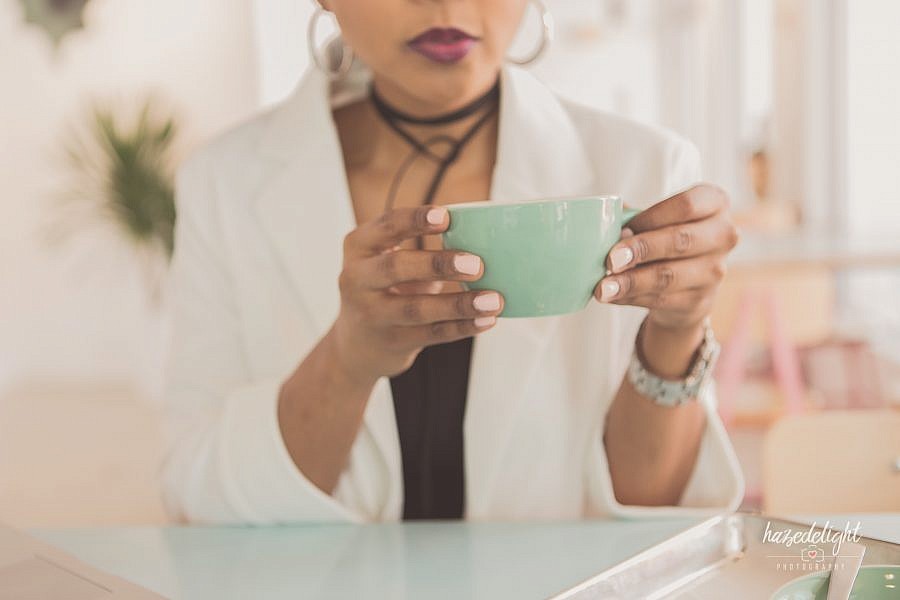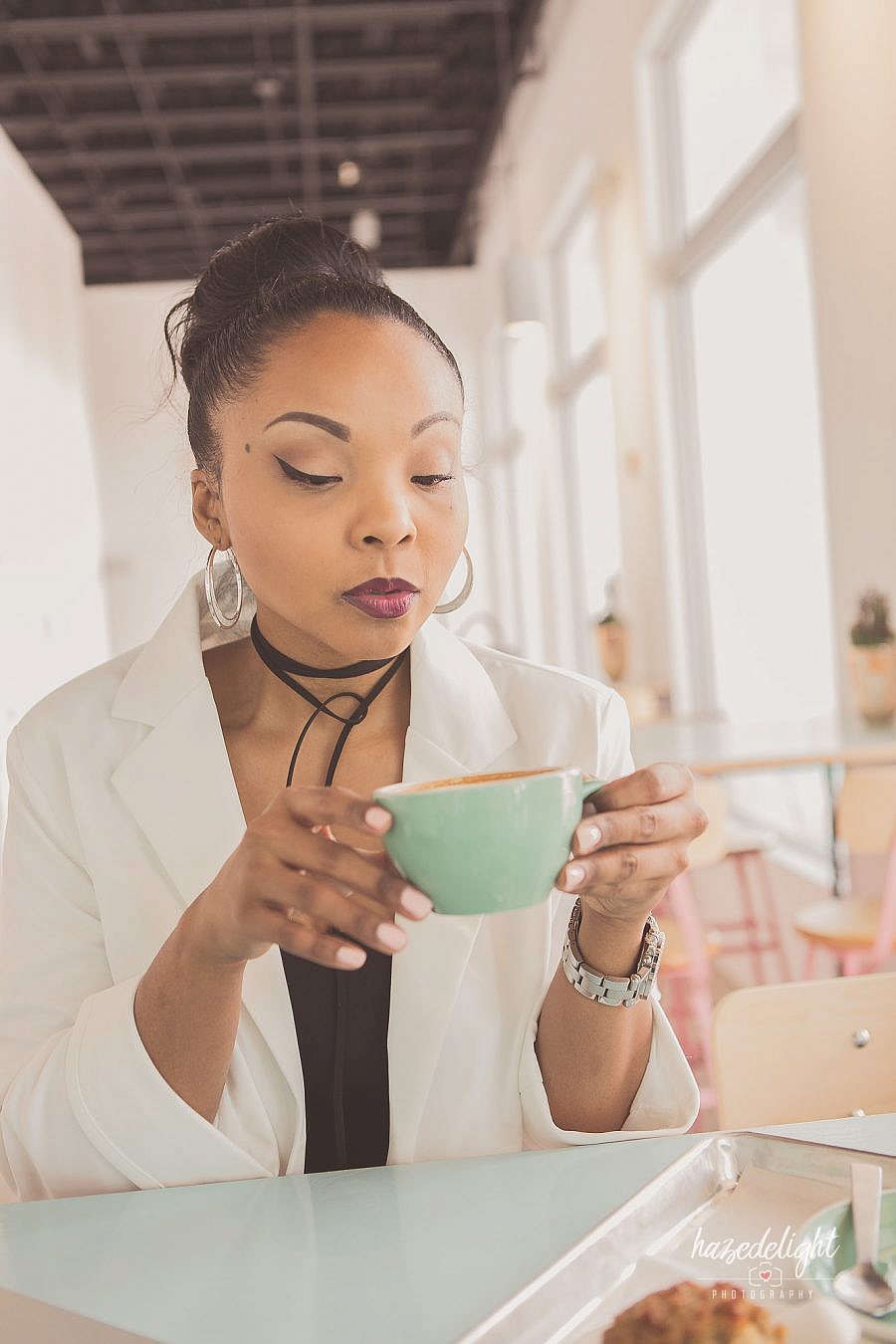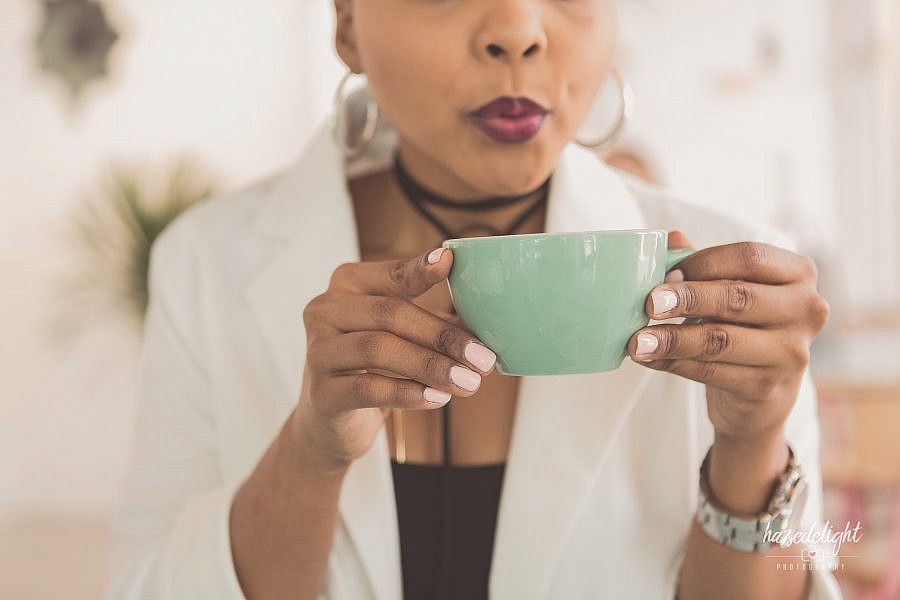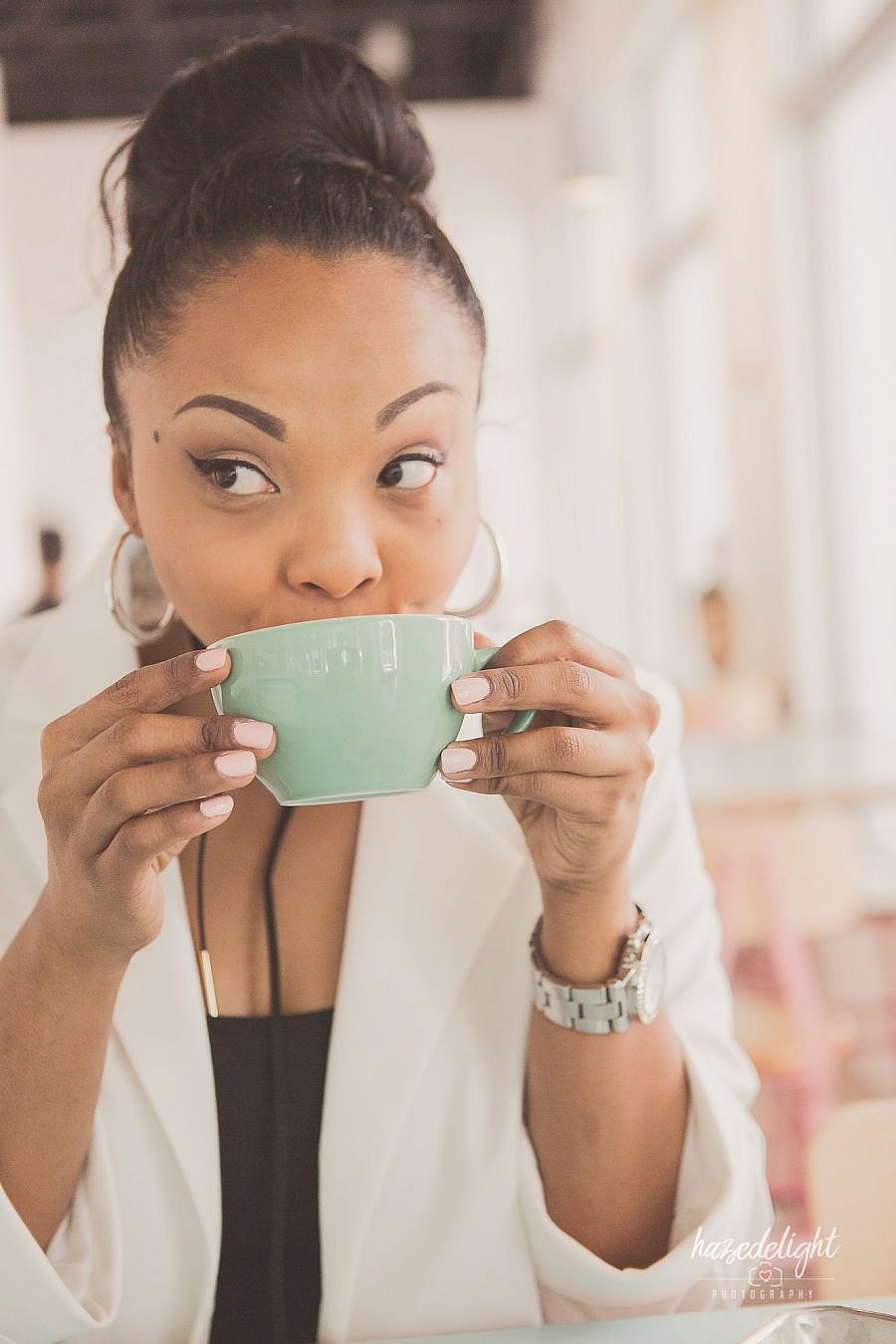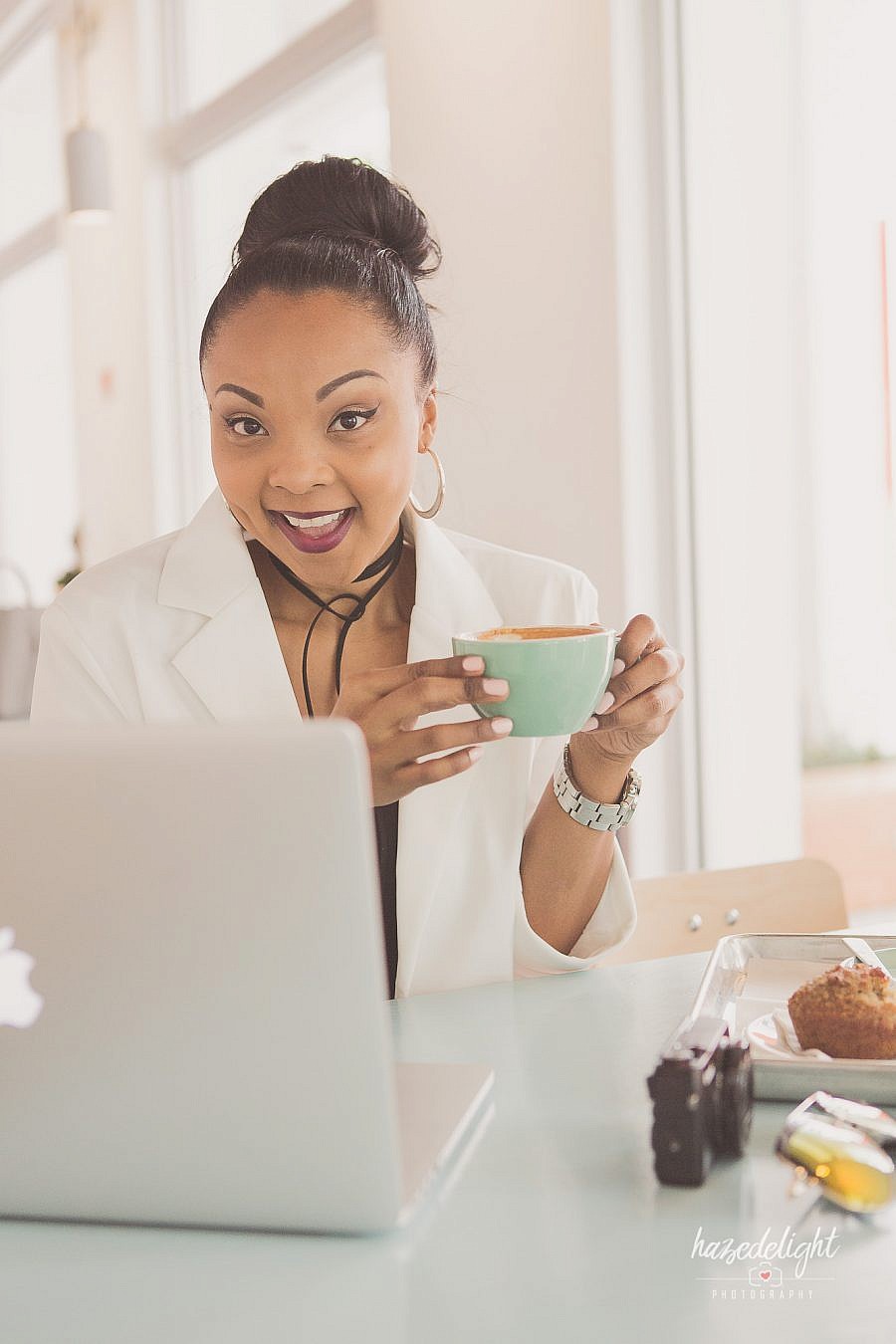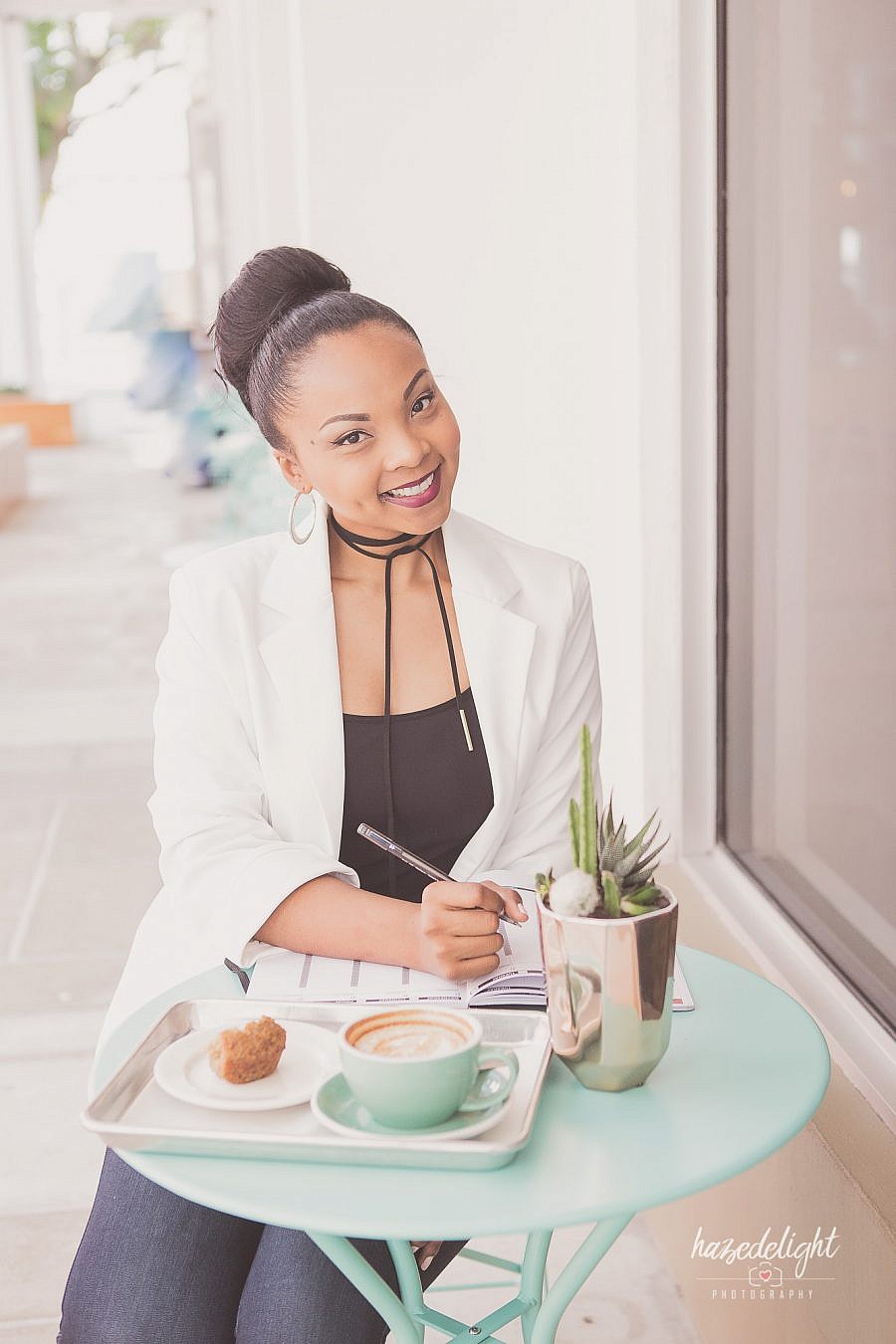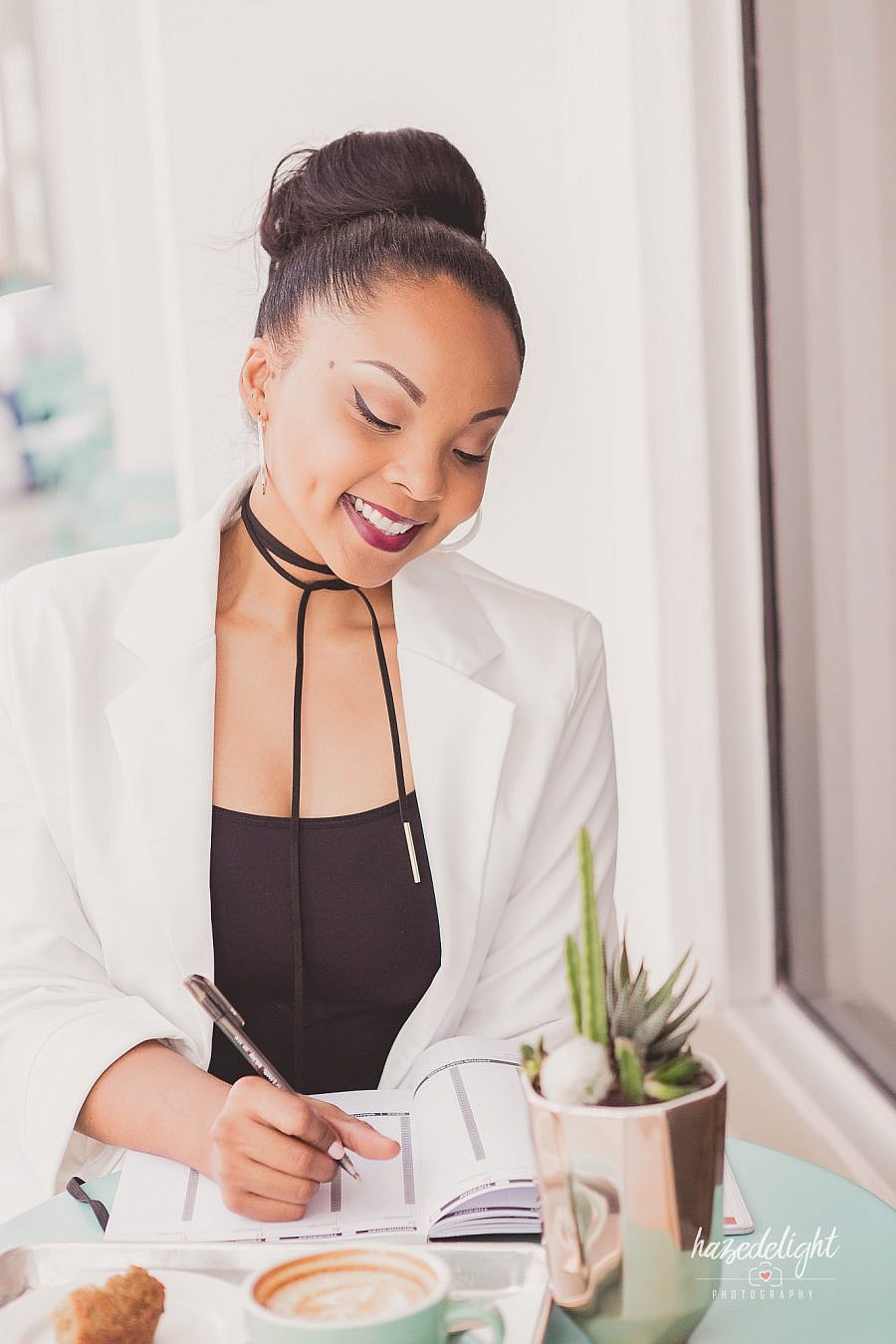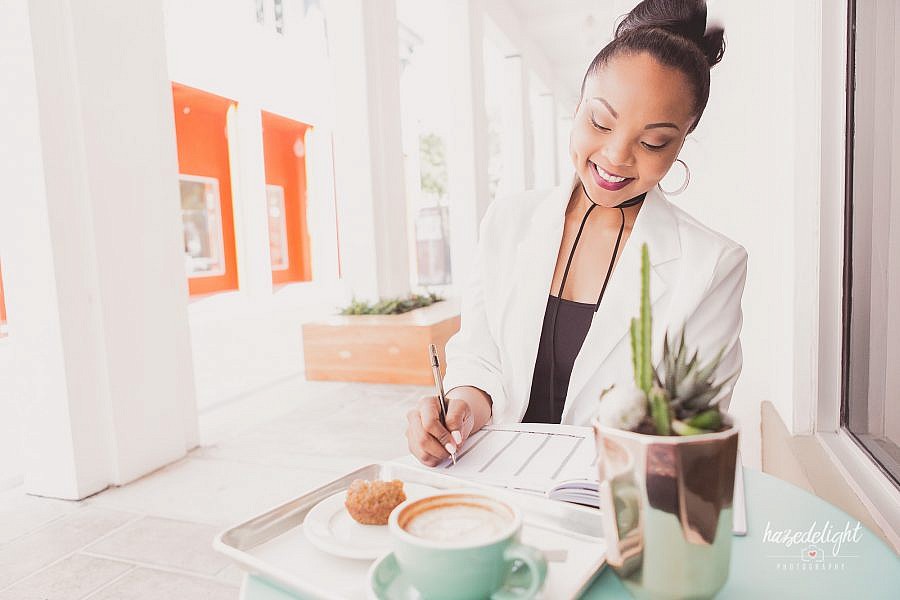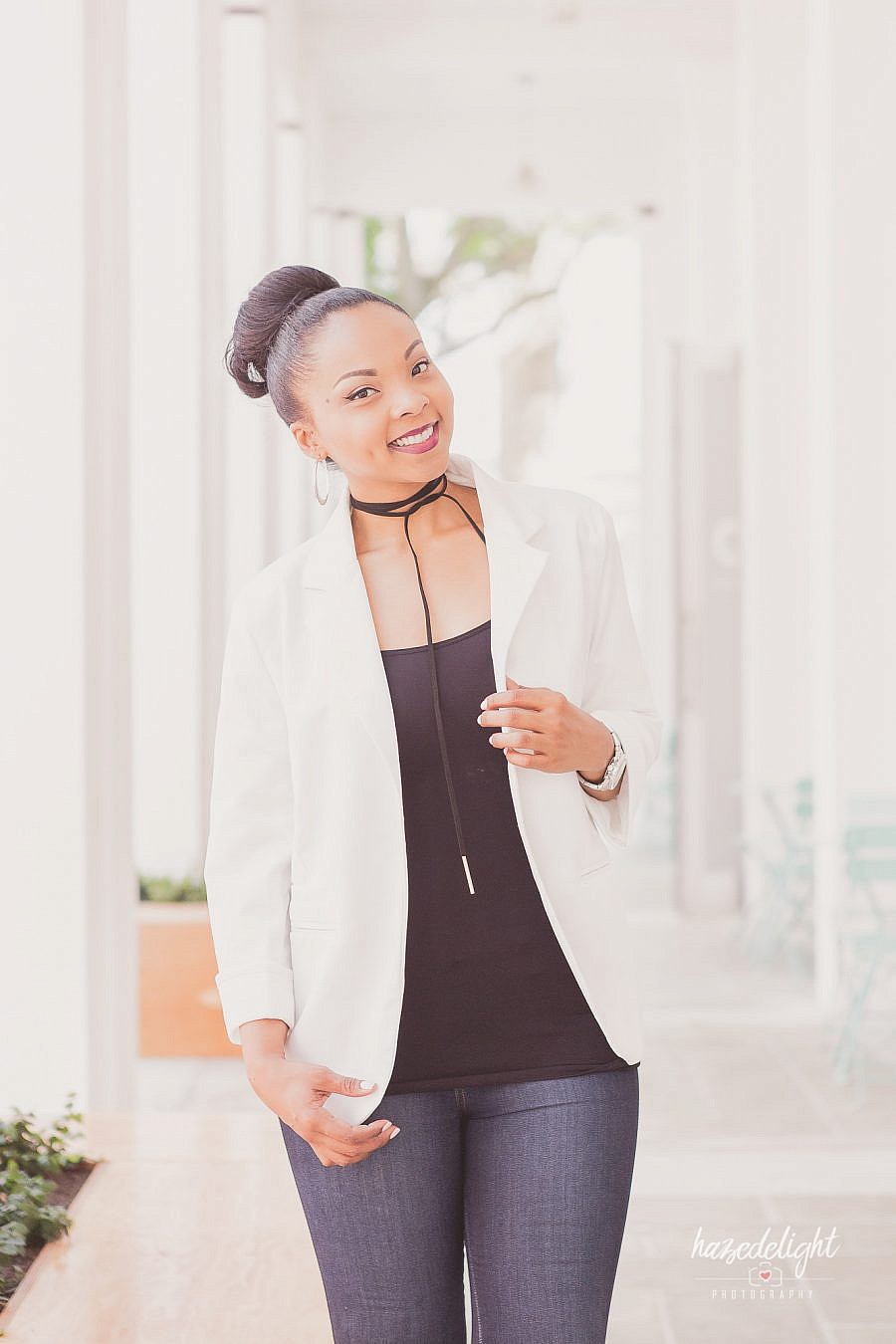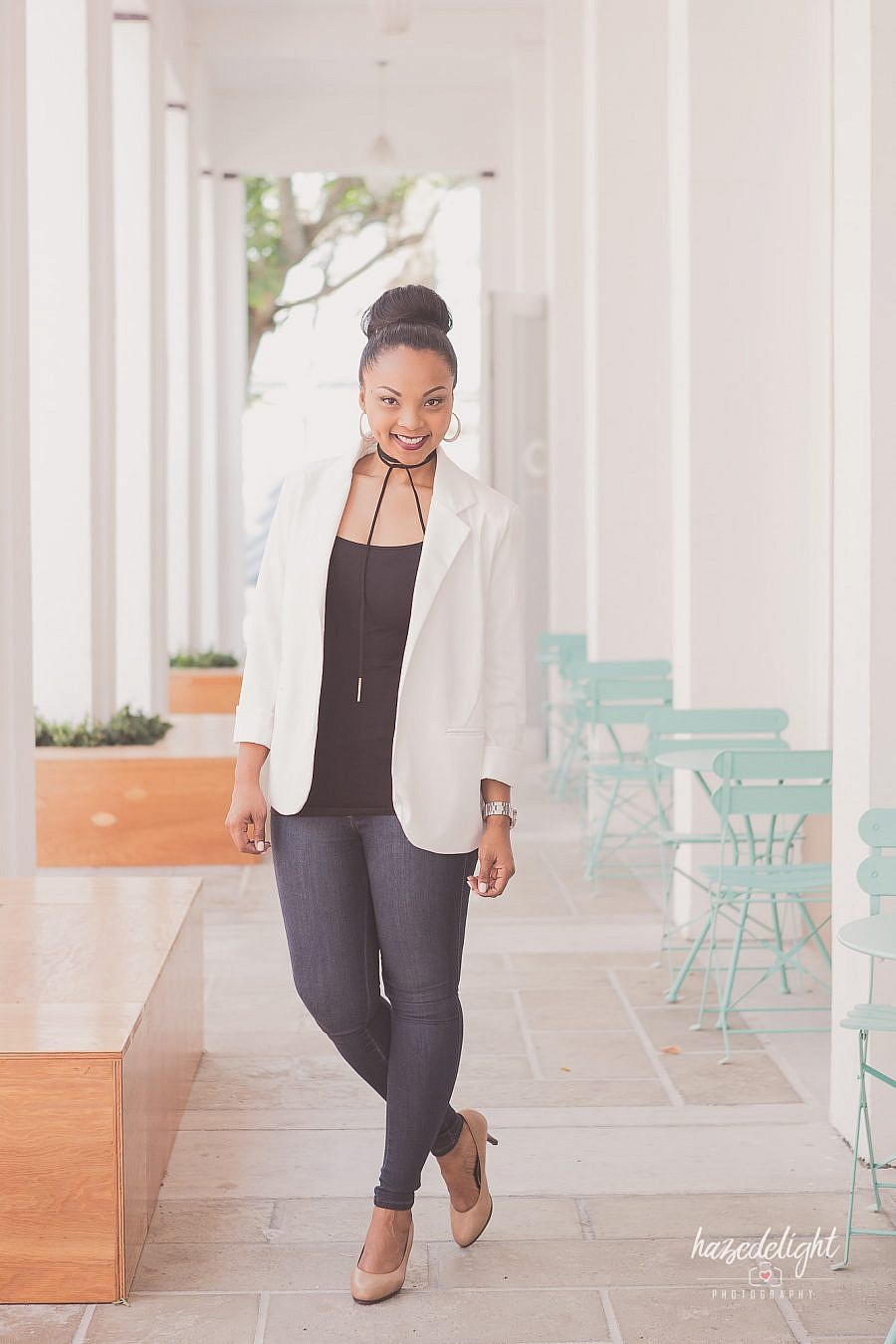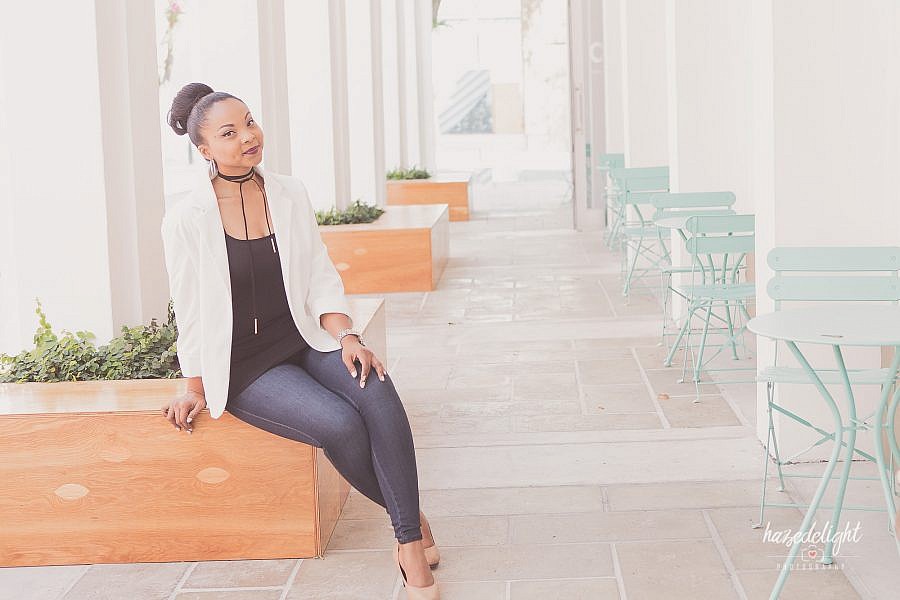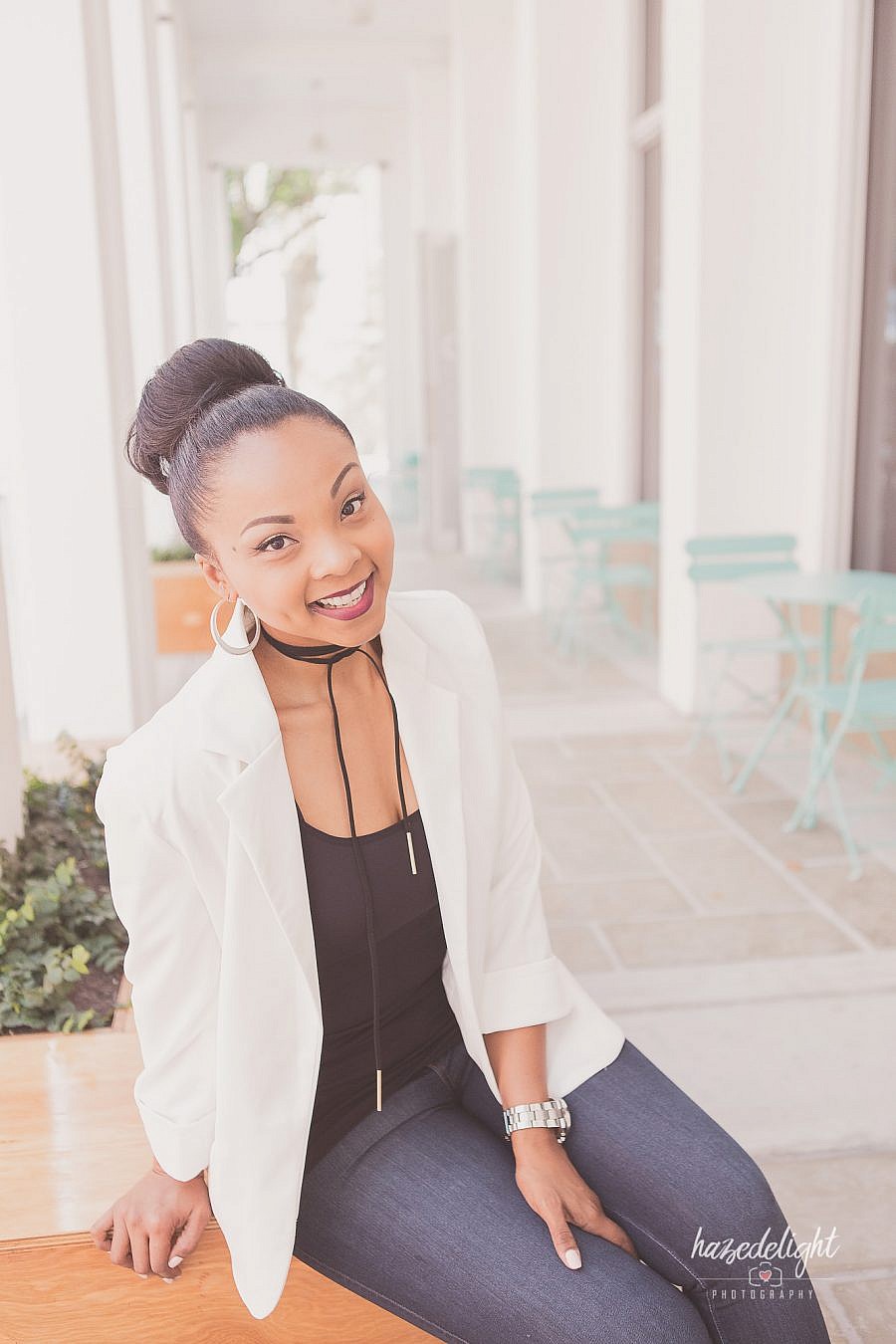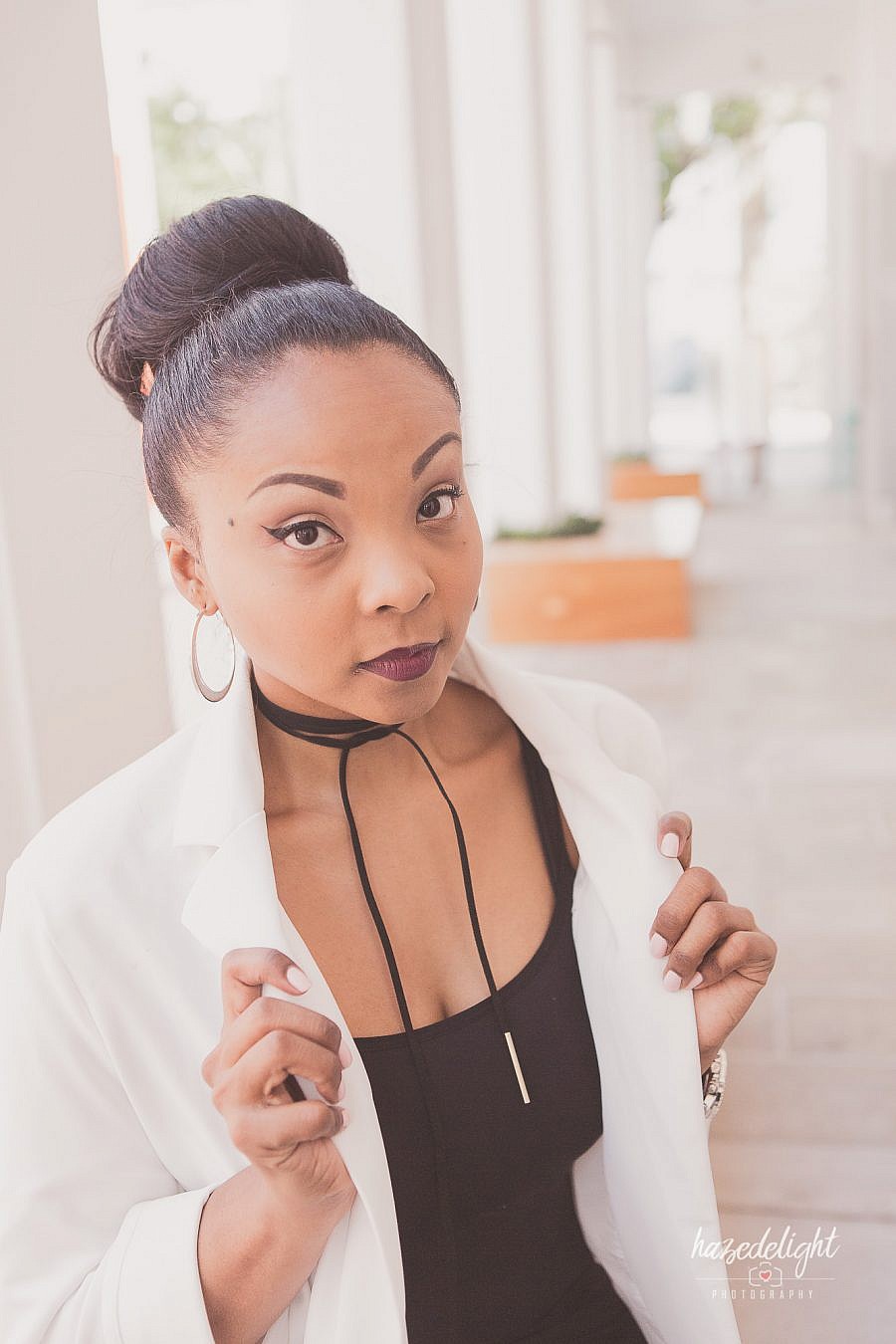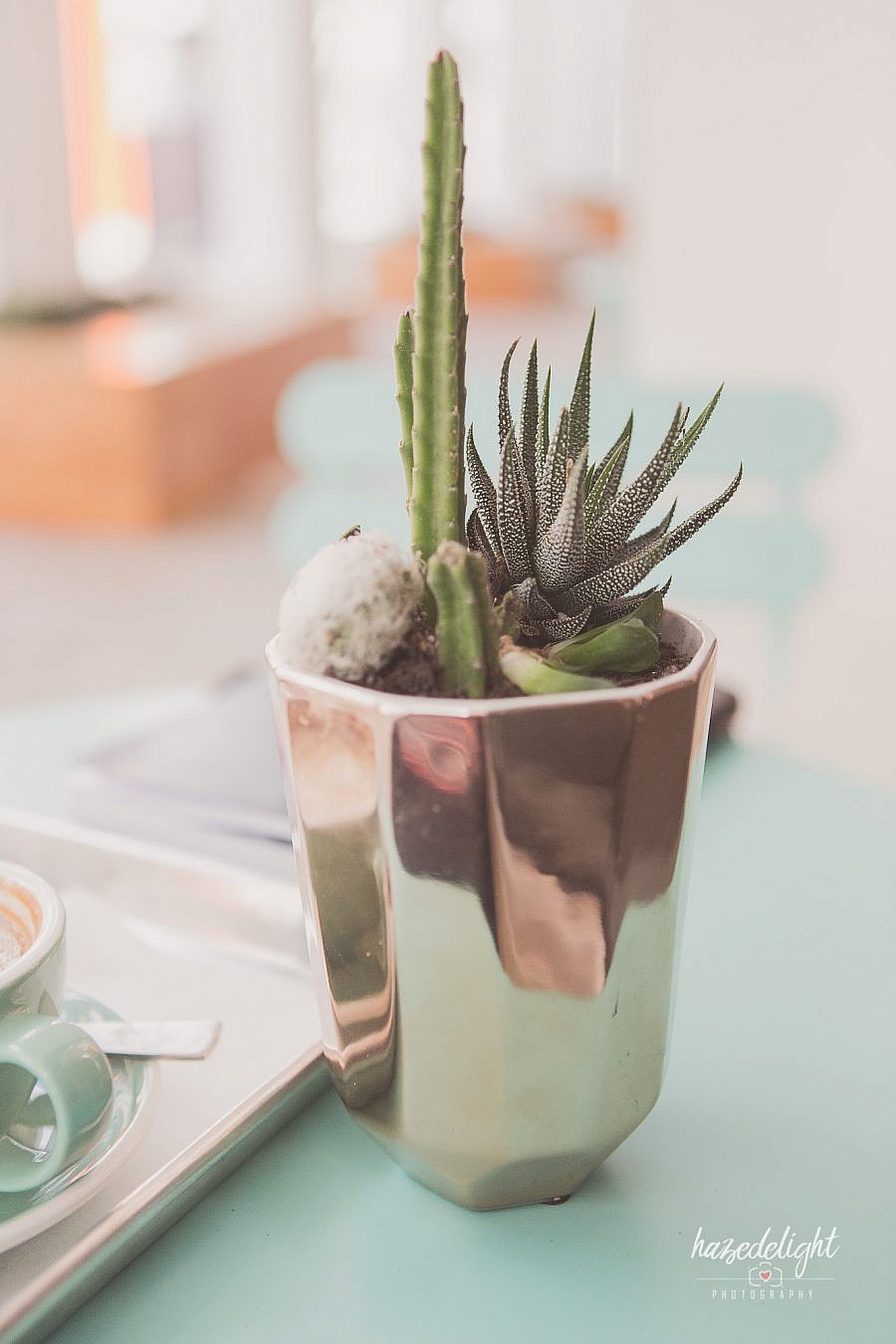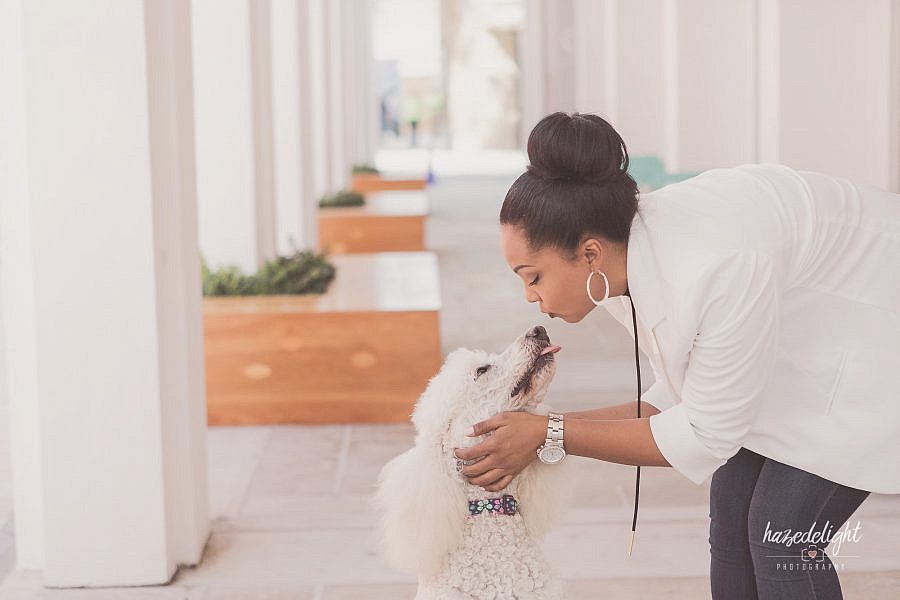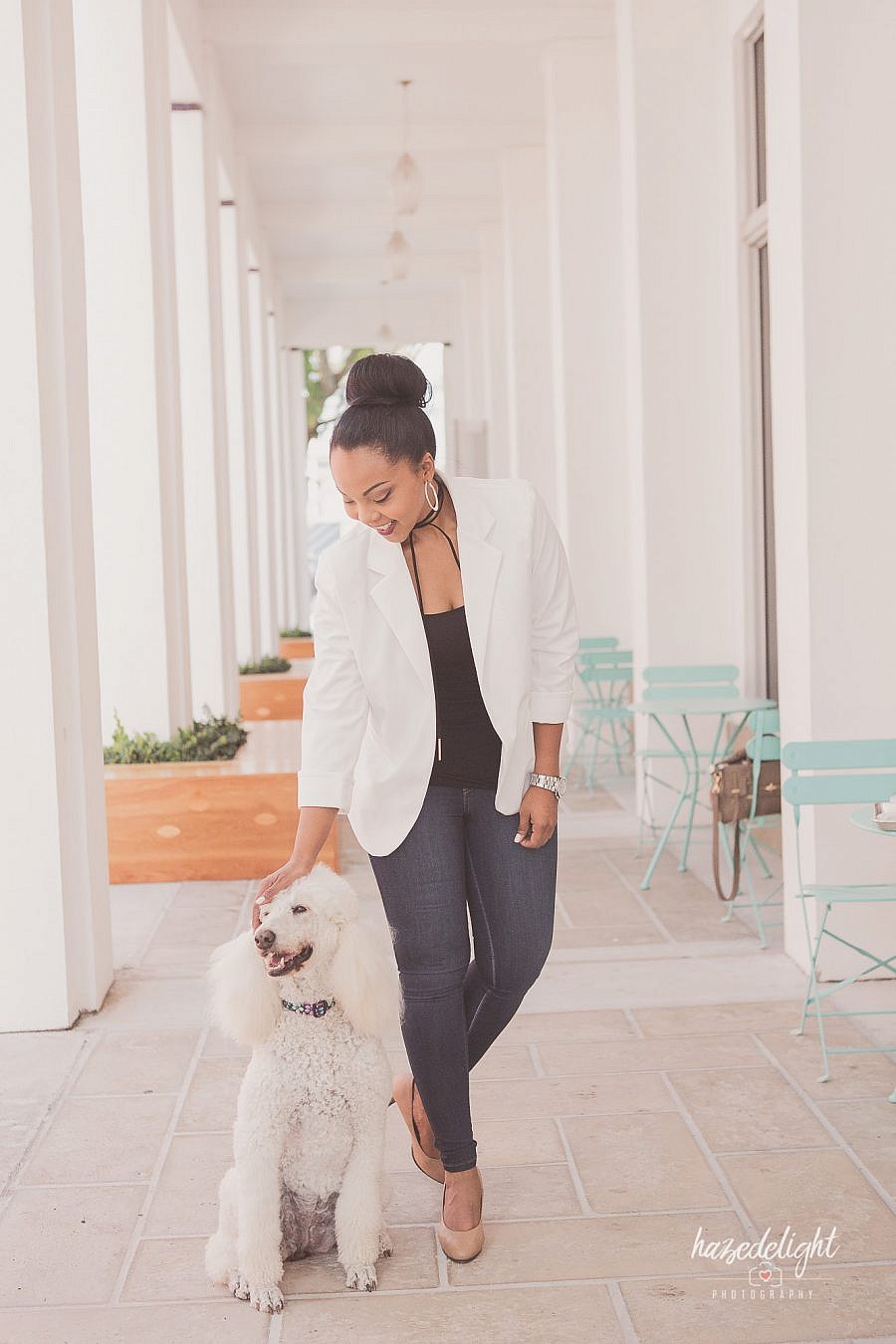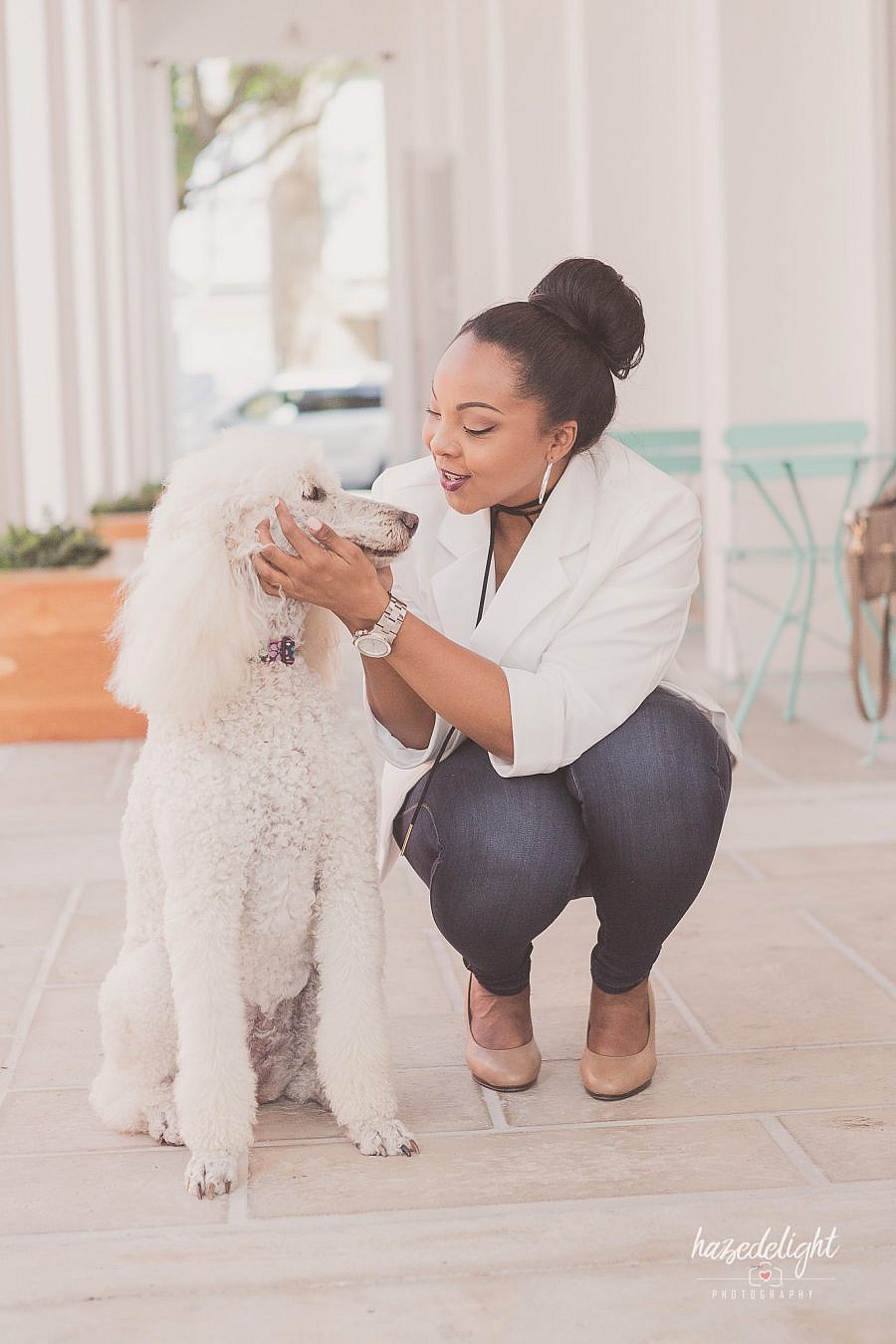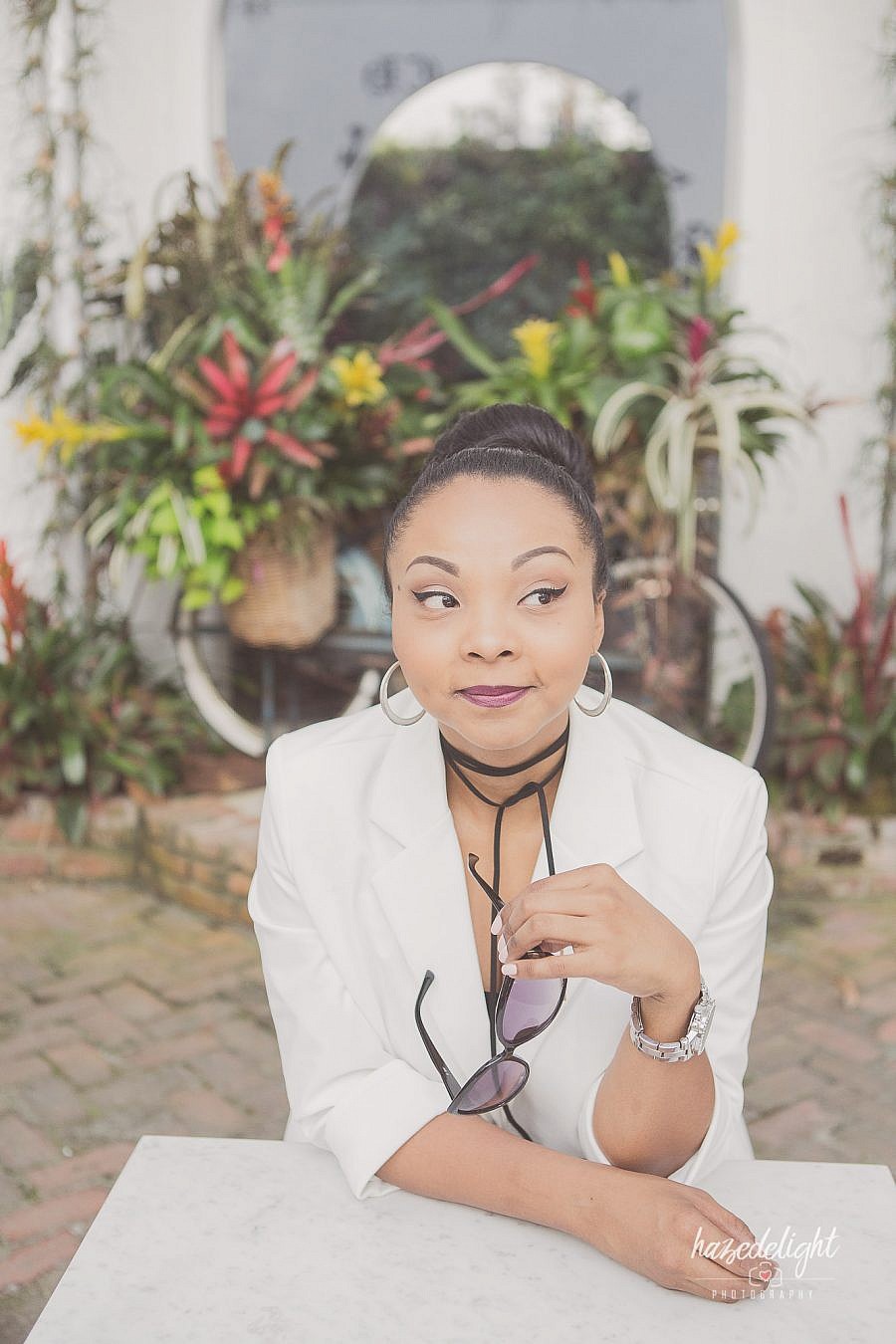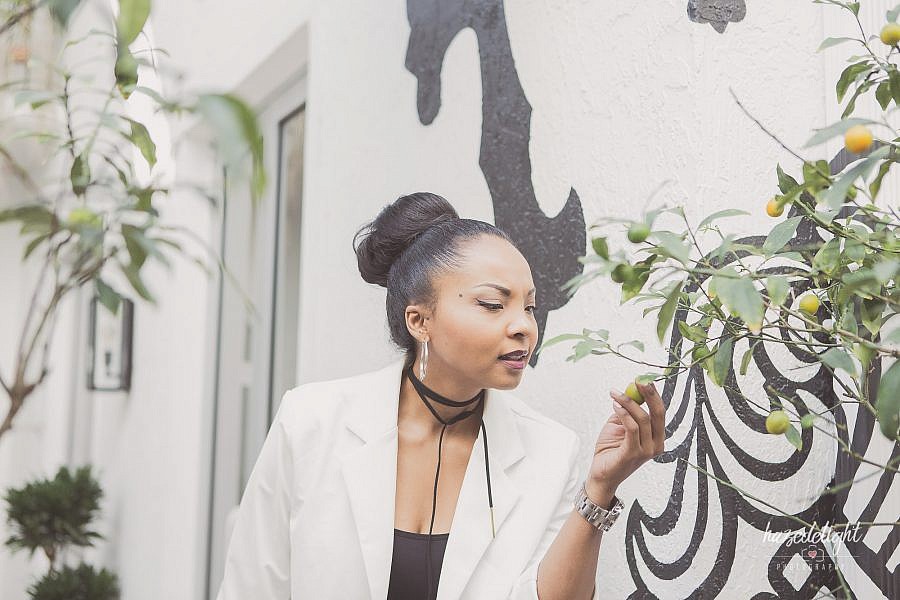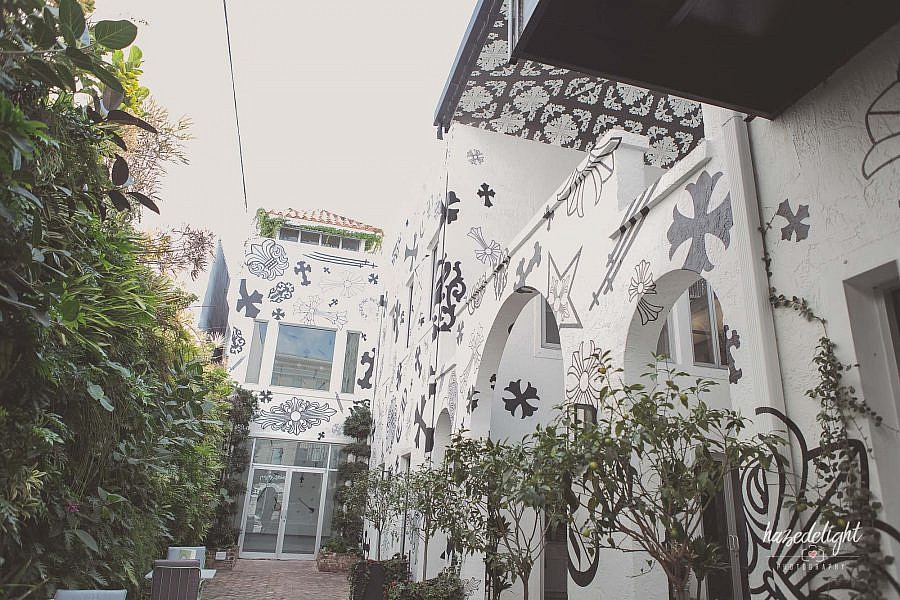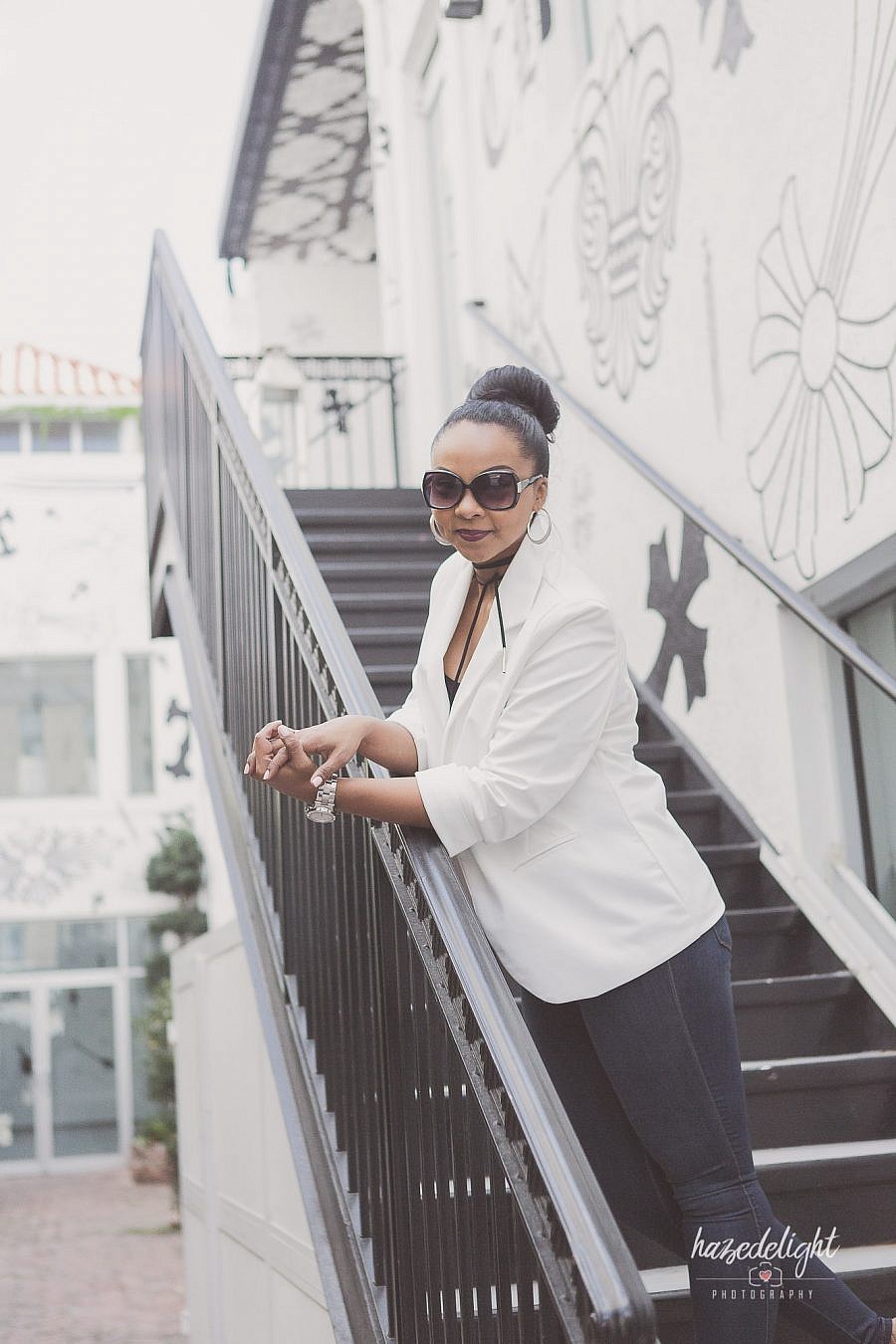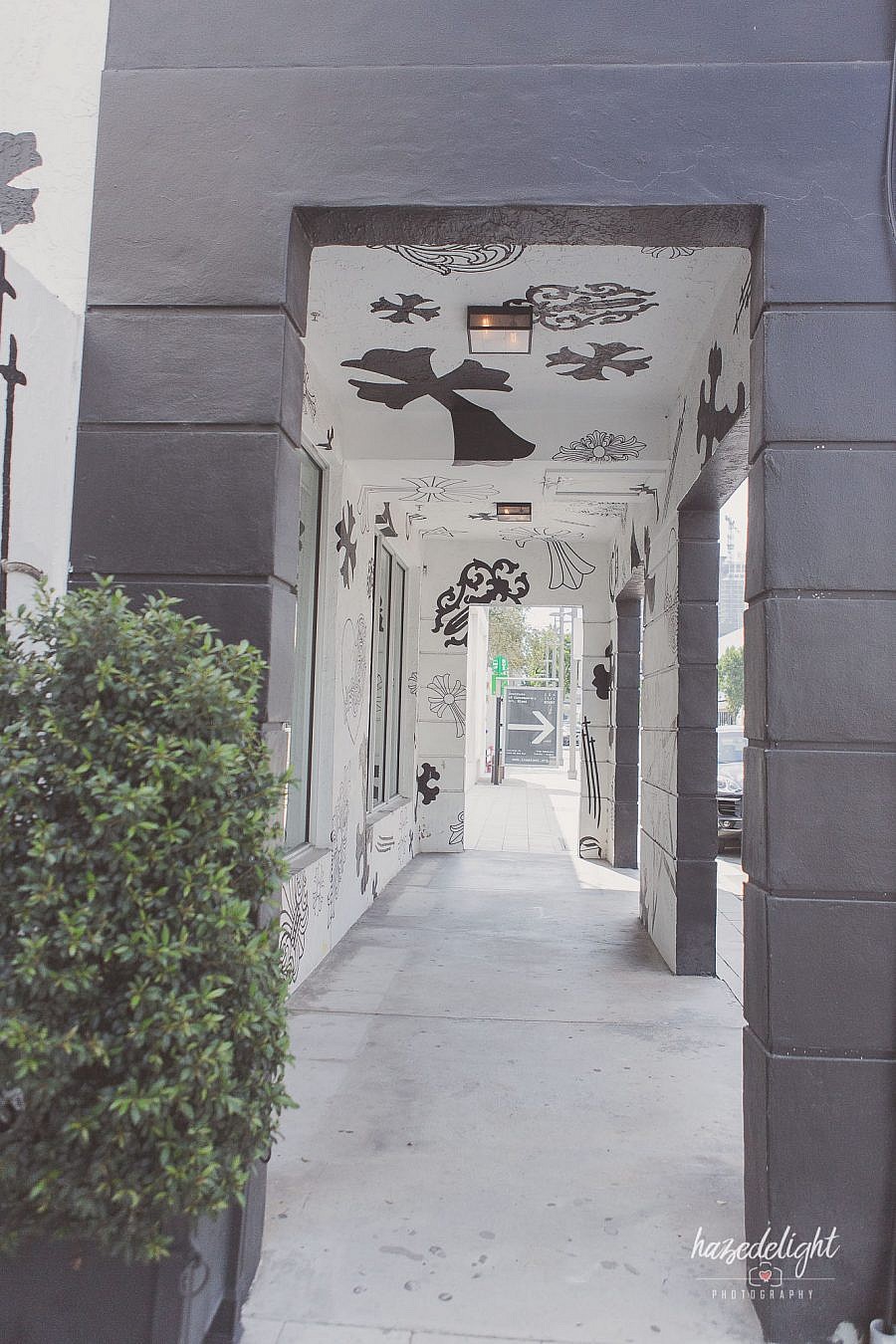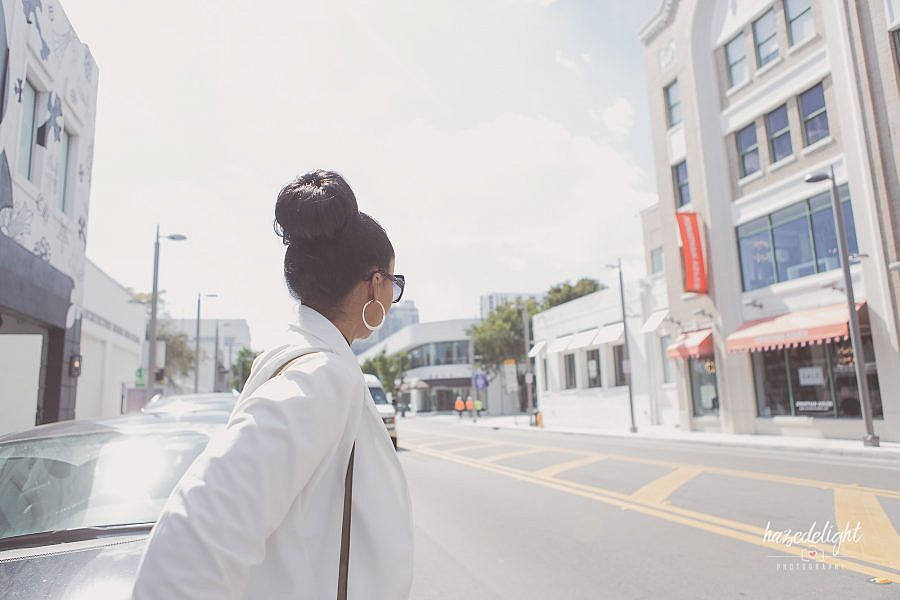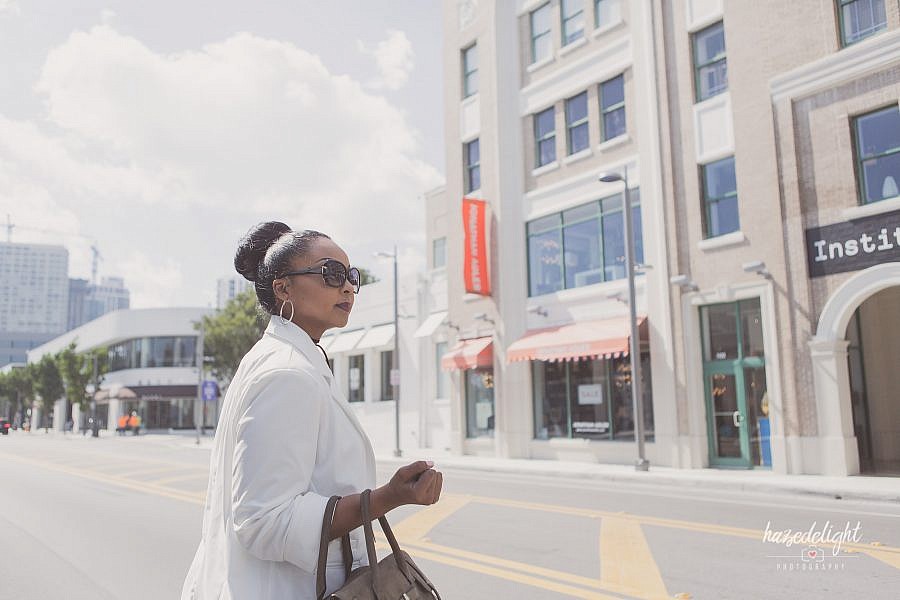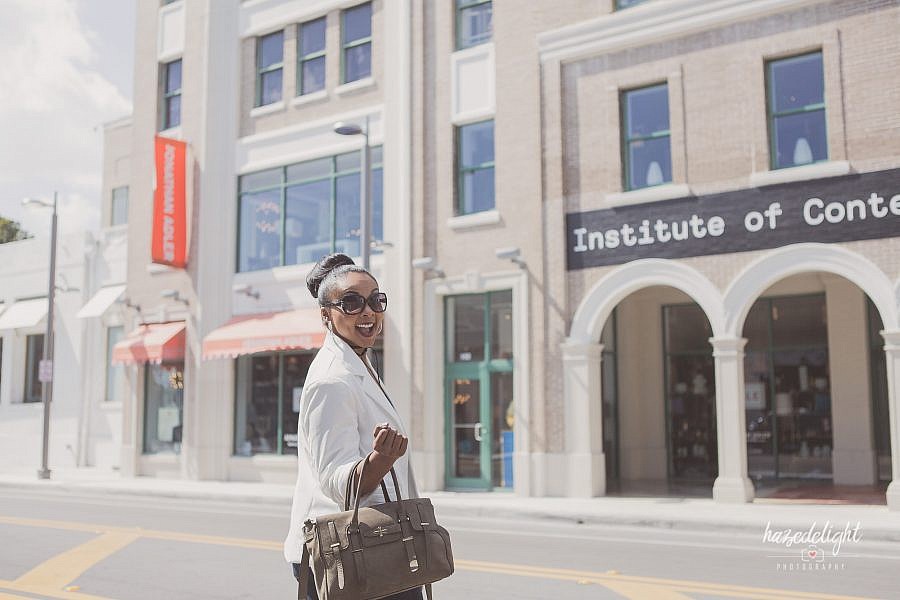 Recently Tracy has been busy with Flourish Media Conference: Where Women Do Business.
Location: Miami Design District l  Photographer: HazeDelight Photography l www.hazedelight.com
---
You might also like
---
---