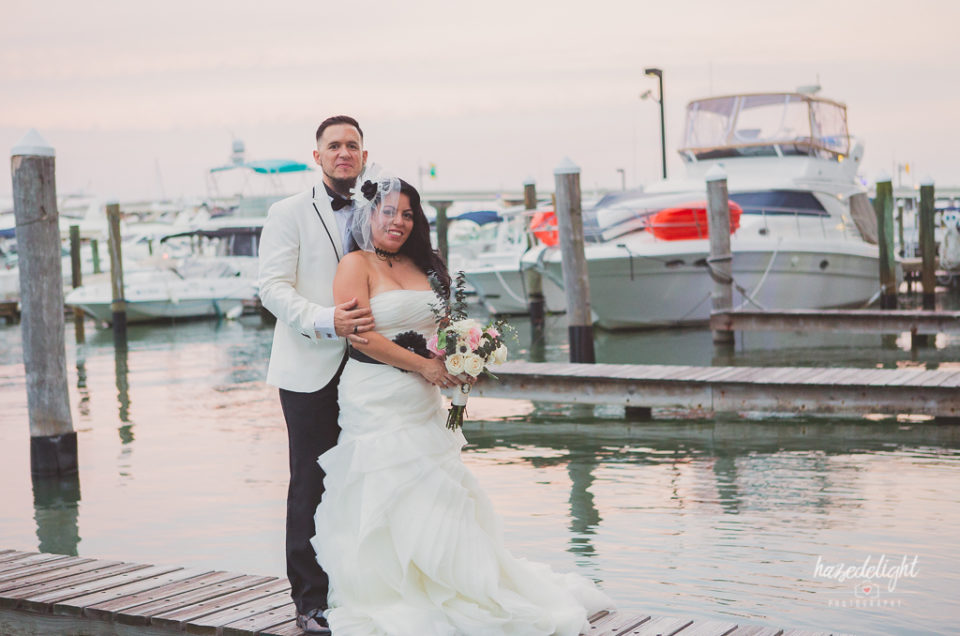 When I first knew about this Gothic Romantic Wedding in Miami, FL., I have to admit I got a little bit excited. I knew that it will be filled with details that are worth it to capture. Ximena and Julio did pick up a theme that suited their personality. Combined with the colors of black, white and gold, indeed it exuded the elegance of a Romantic Wedding. Most of the details you see were carefully crafted by Ximena and were beautifully executed by Erica of Paddy's Event Planning. From the preparation to the Ceremony and the Reception, this event took place at the DoubleTree Grand Biscayne Bay Hotel in Miami. Situated in the heart of the city, it provided views of the ocean and the hustle and bustle of Biscayne Bay in Miami. Julio prepared in a room in the hotel. Together with his close friends and his son, this group made my whole preparation shoot experience fun and care-free. I couldn't stop laughing that day. While Ximena on the other hand, also had an equally jolly and giggly group of friends who are so willing to pose for me.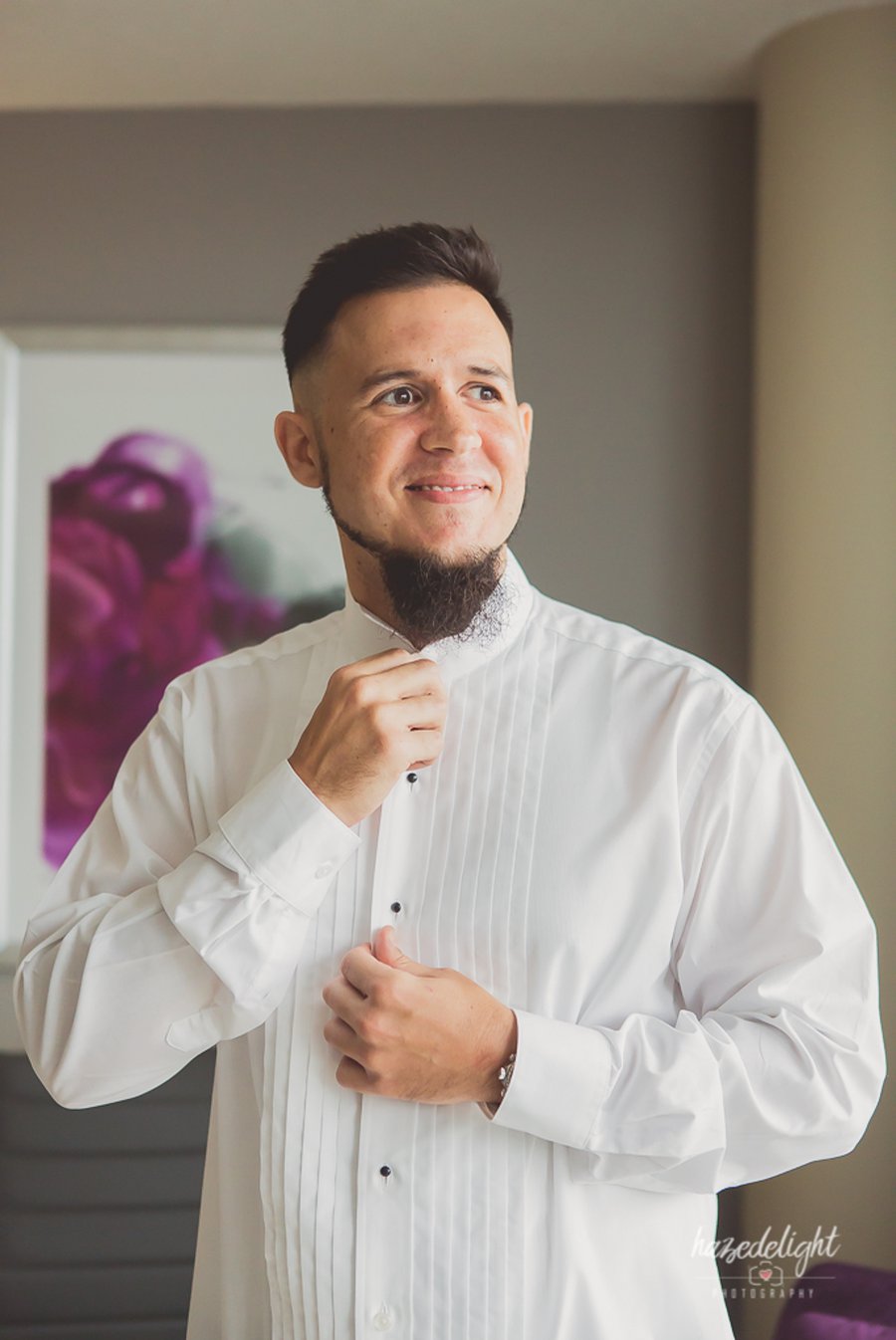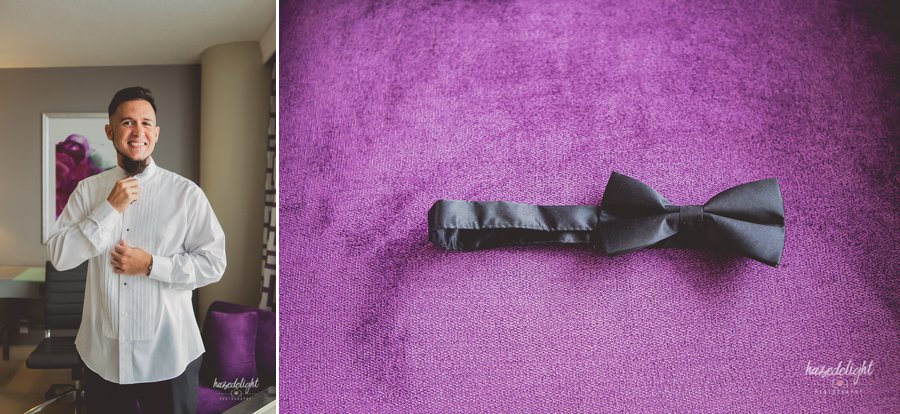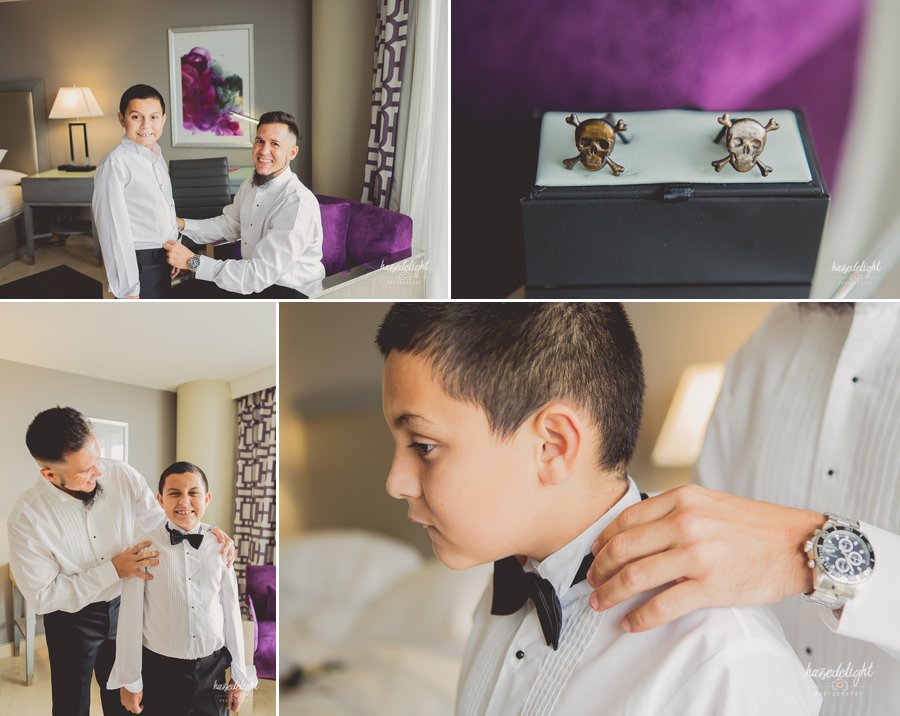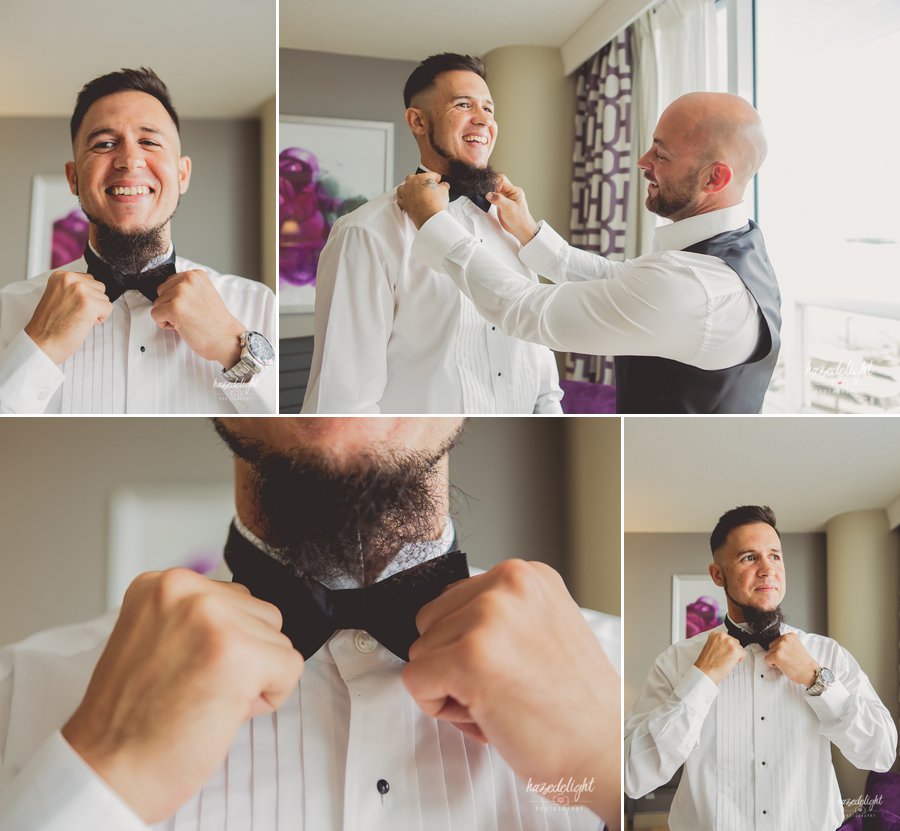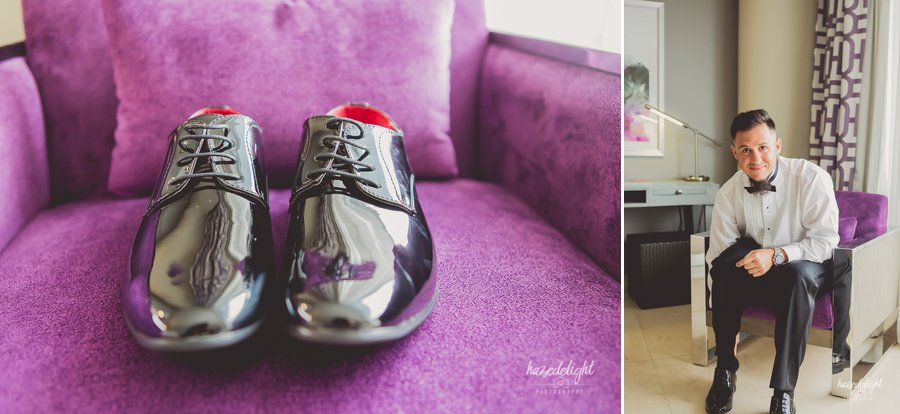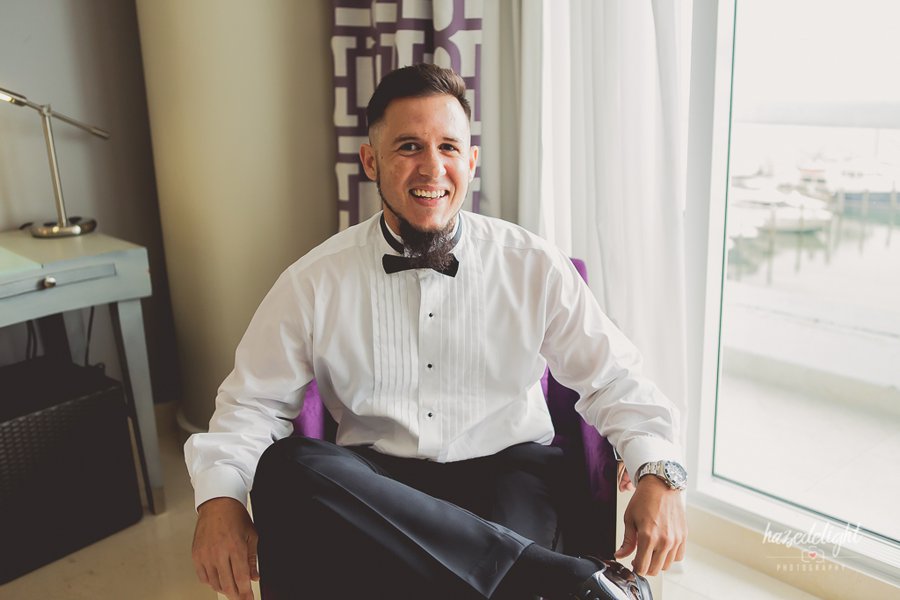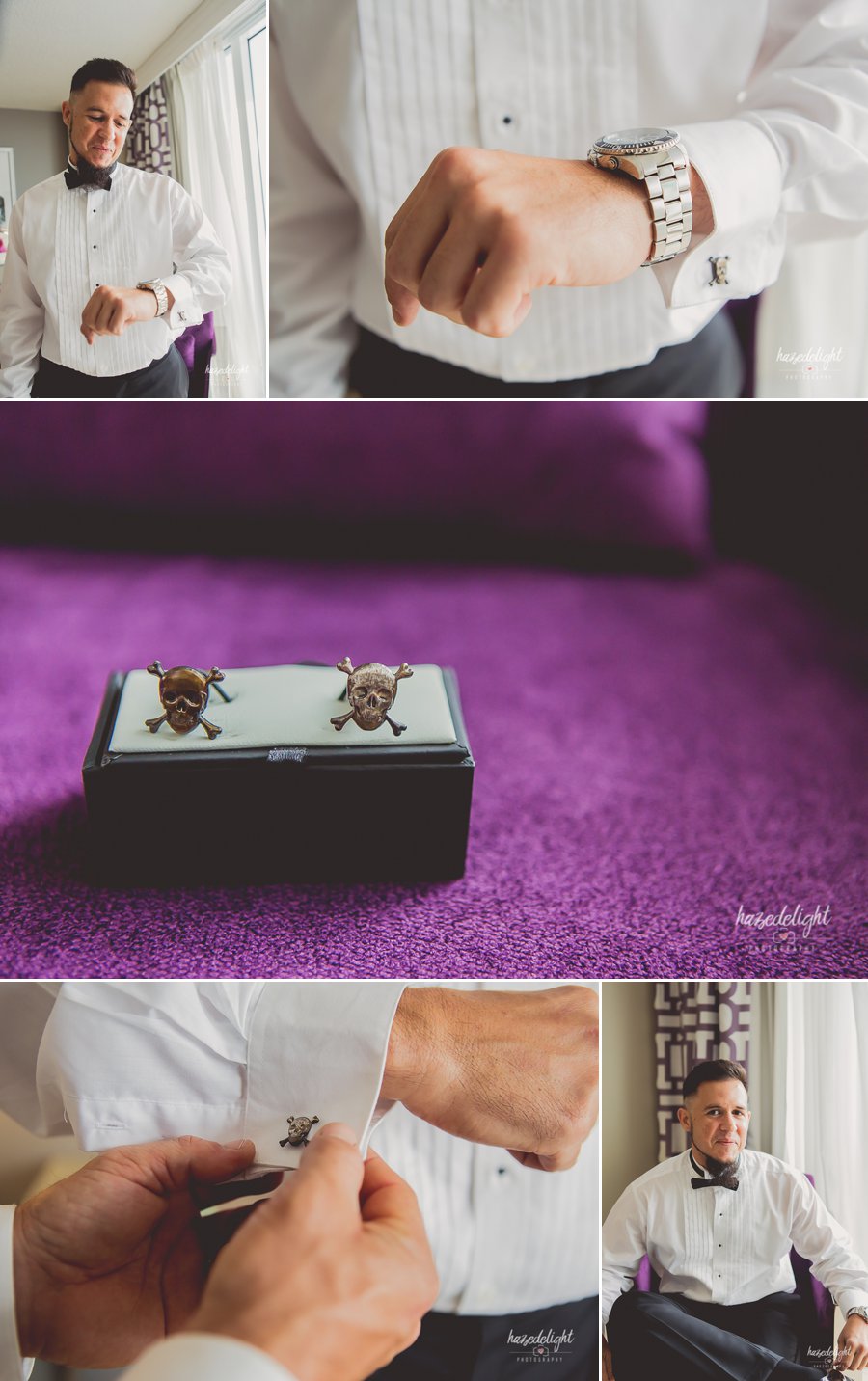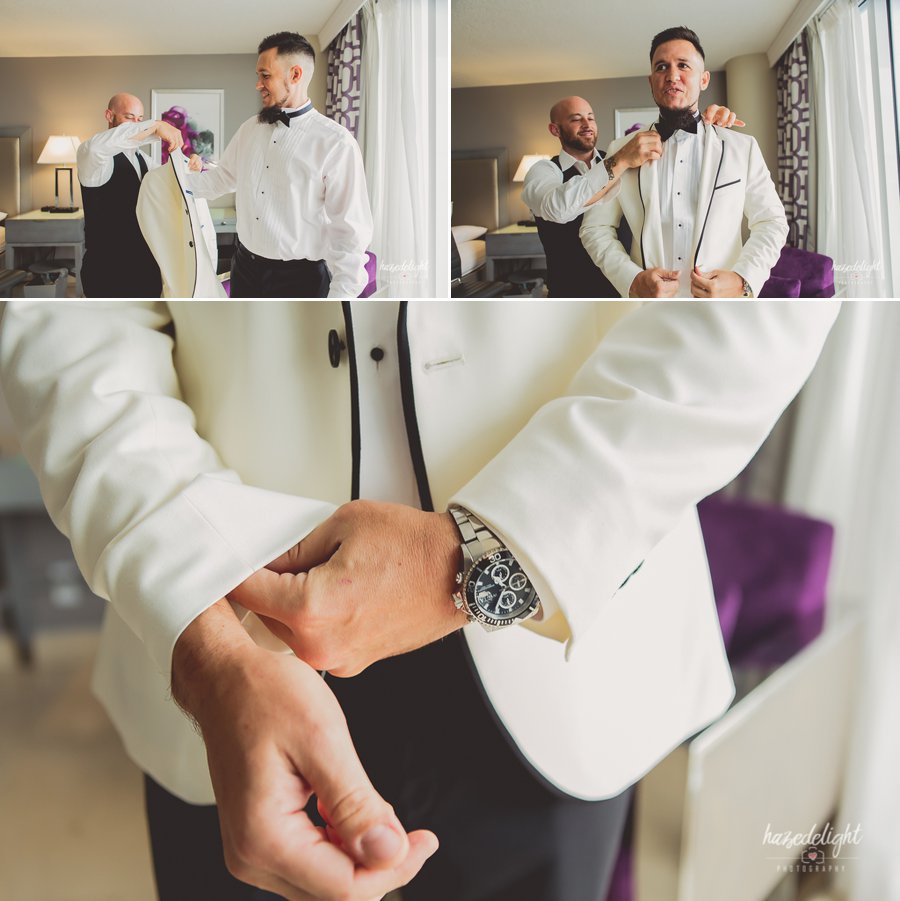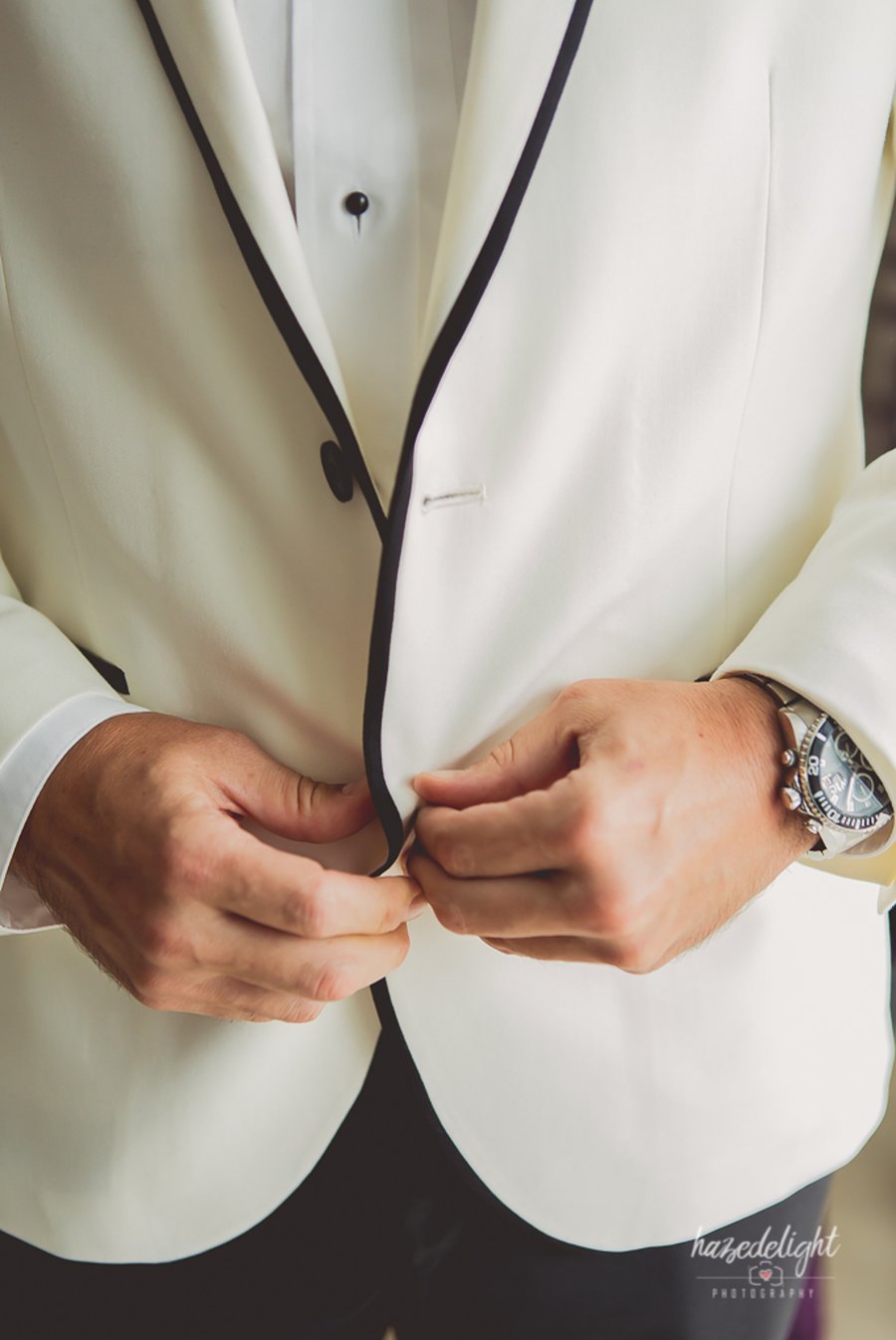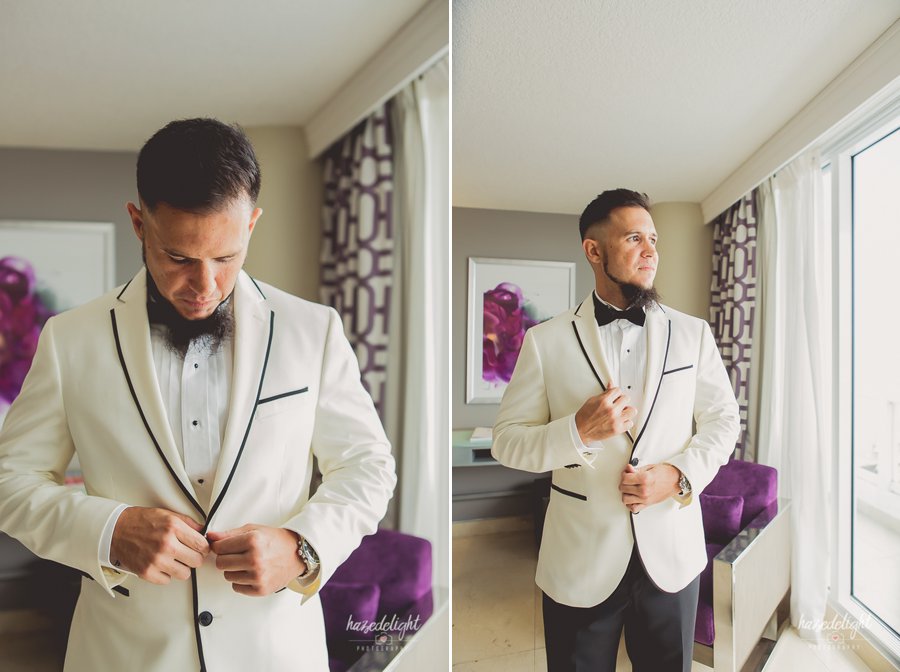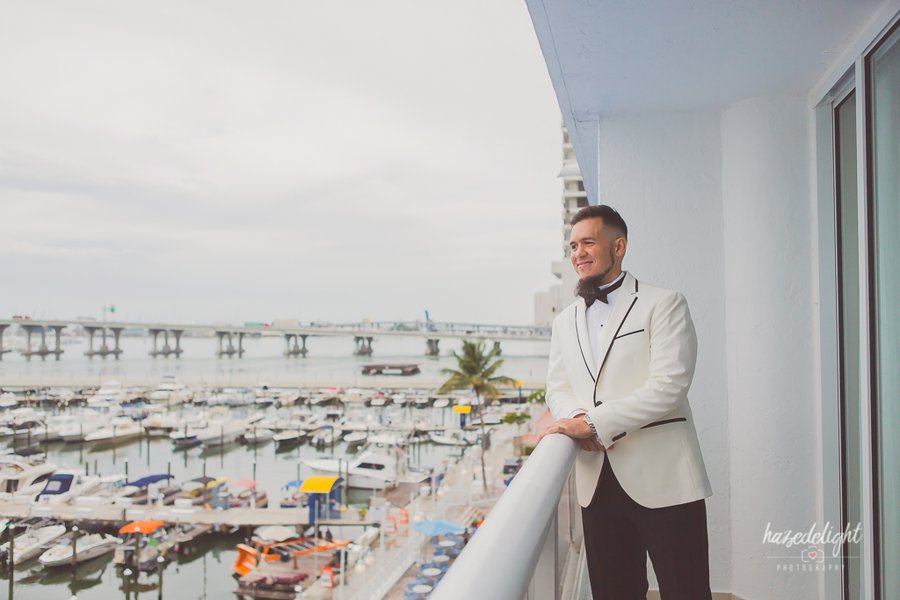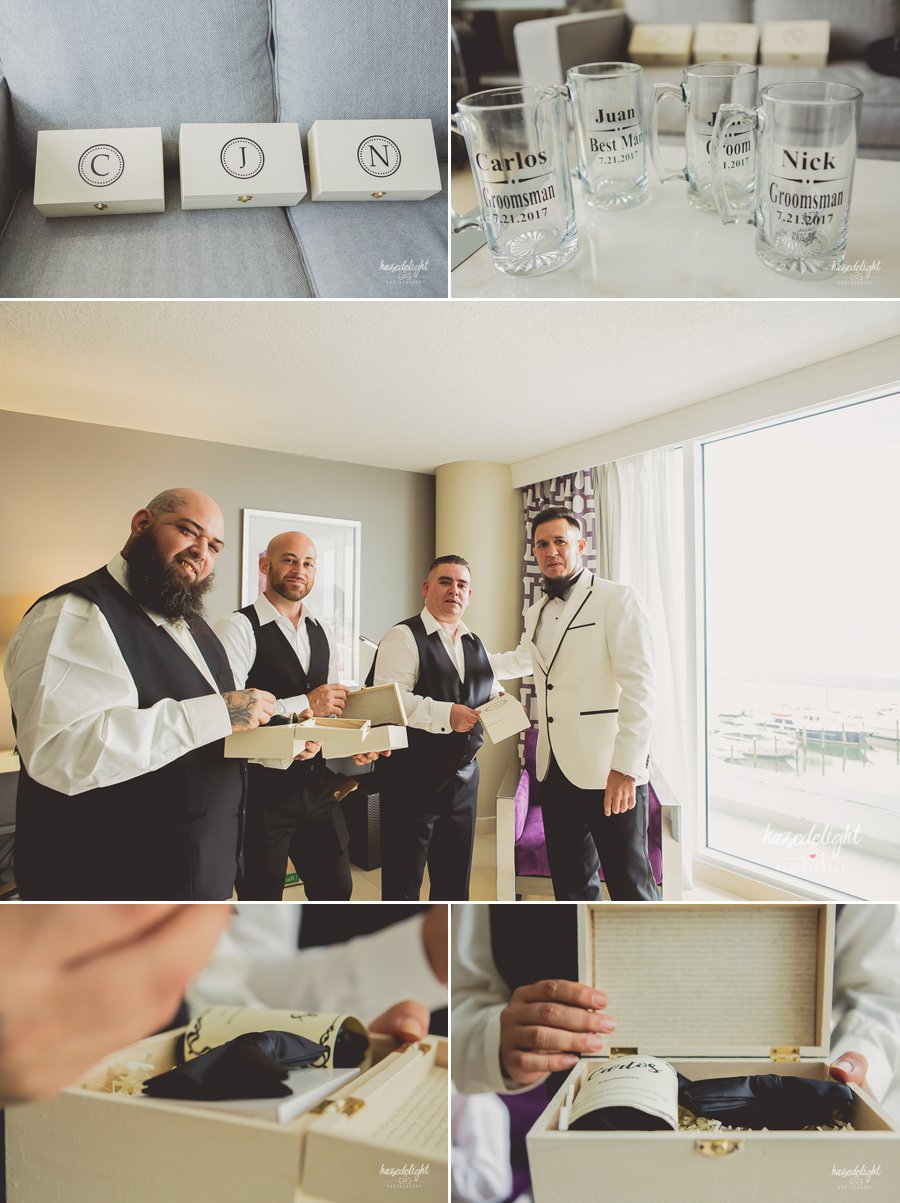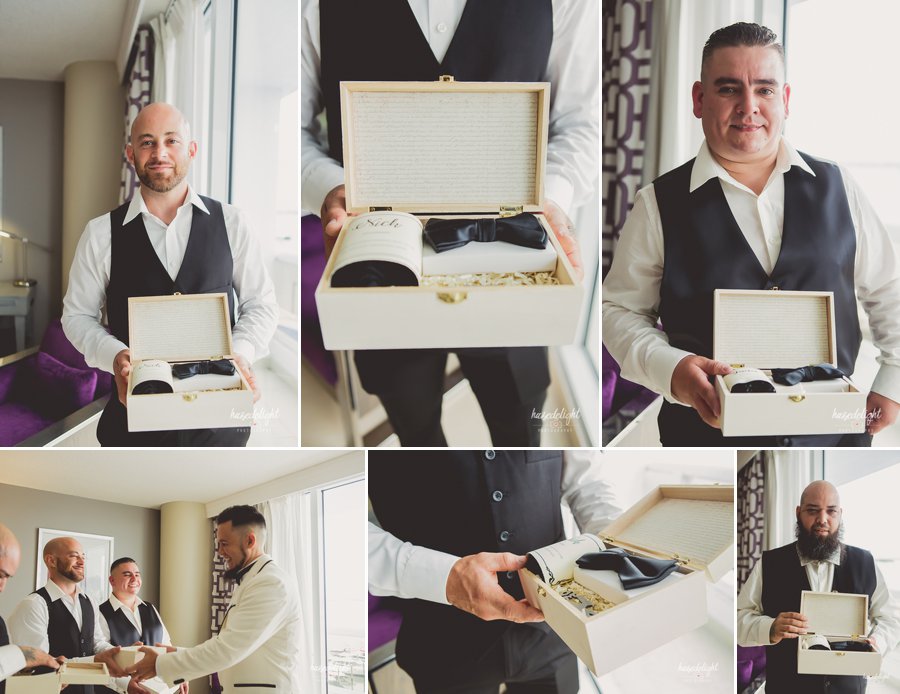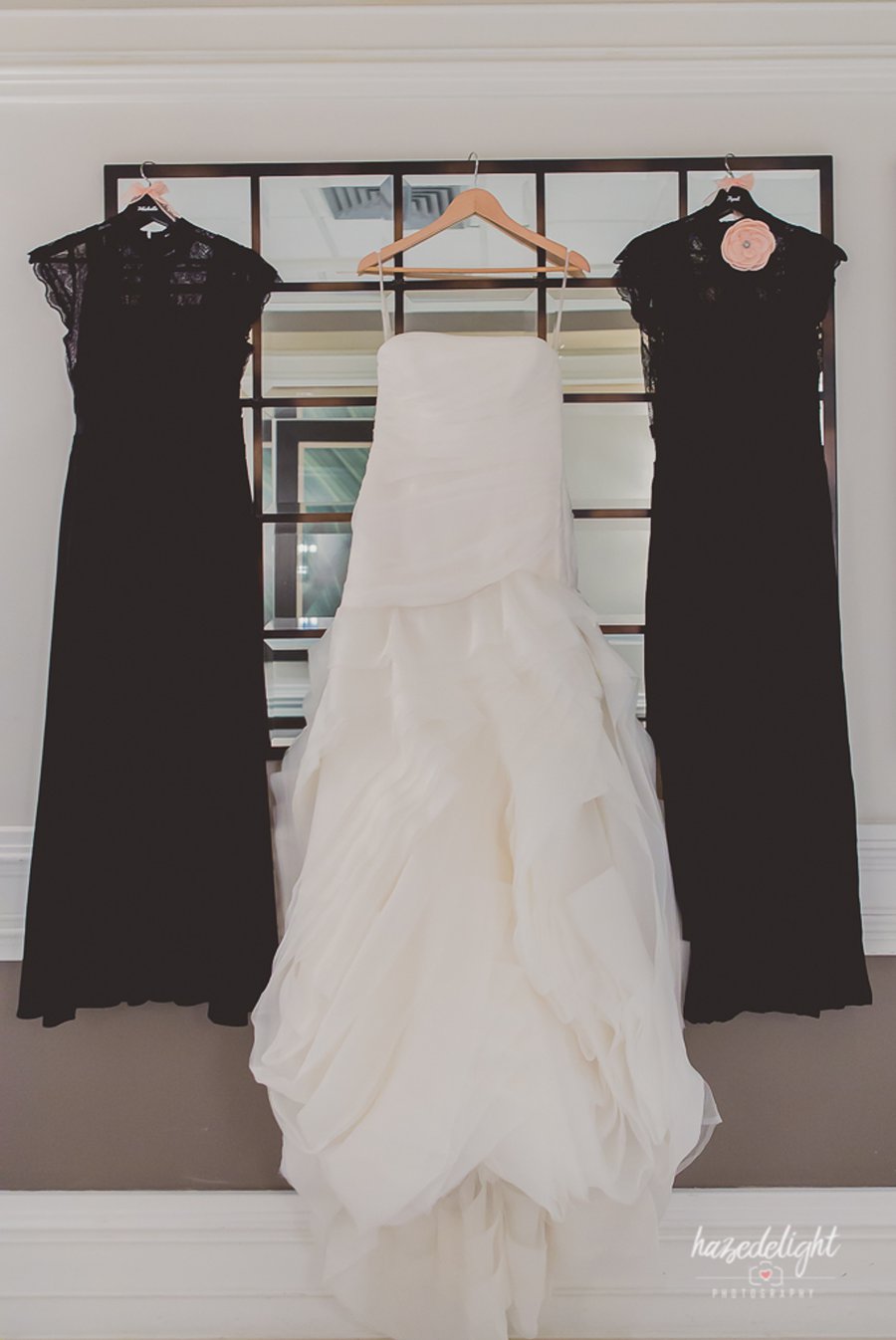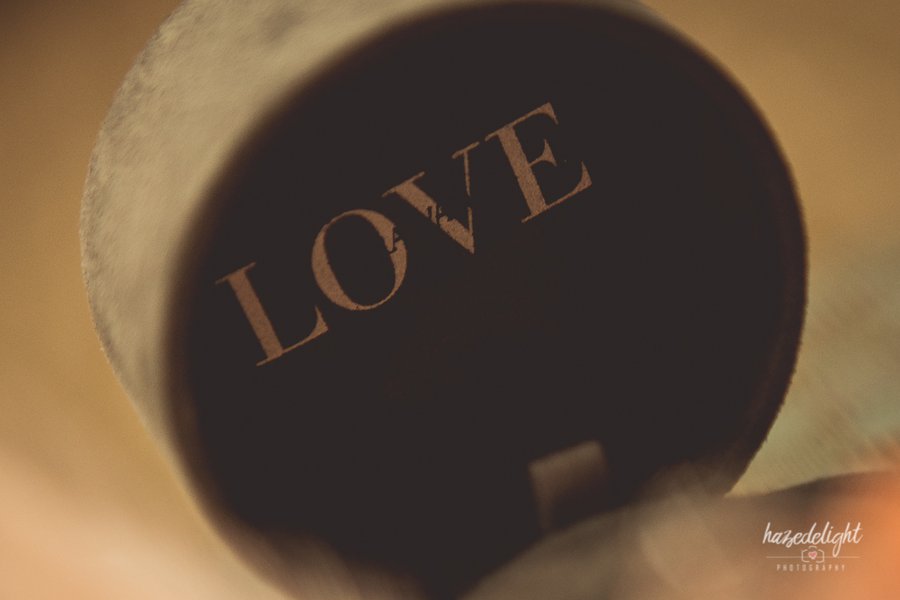 The details in this pair of shoes were part of Ximena's crafty ideas and input. She mostly did DIY projects to make her Dream Wedding come true.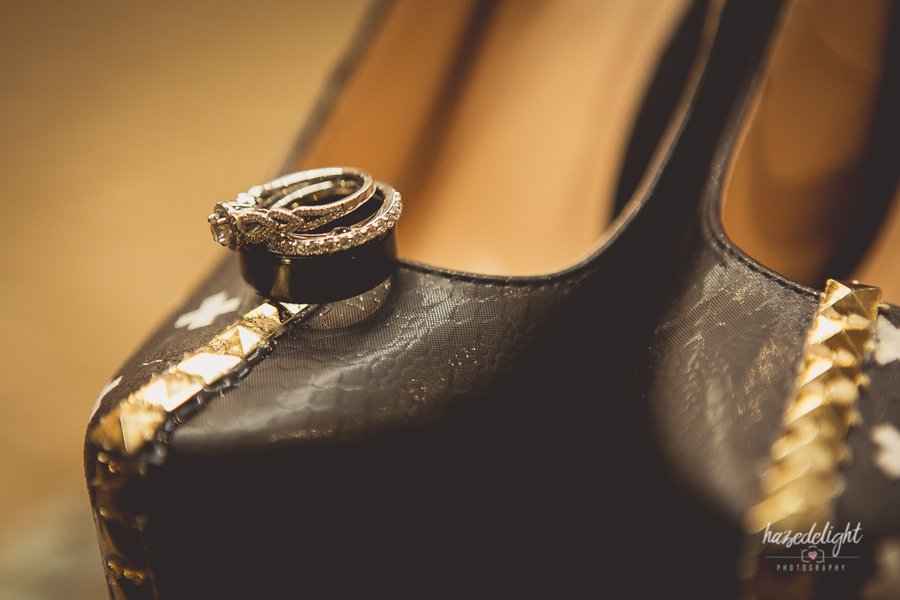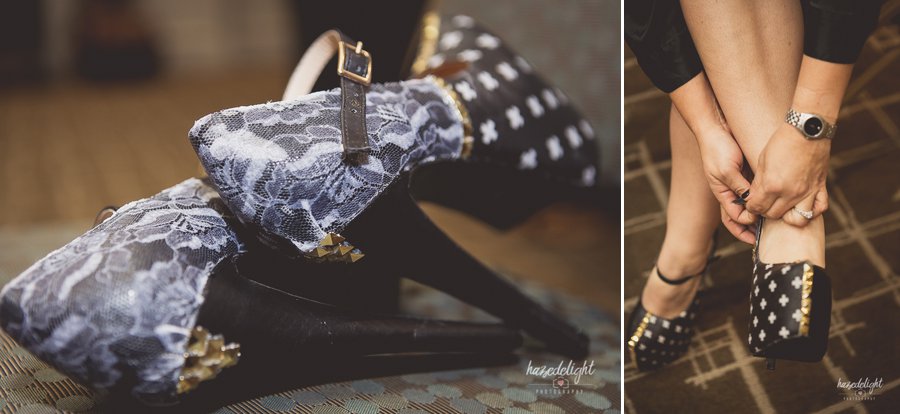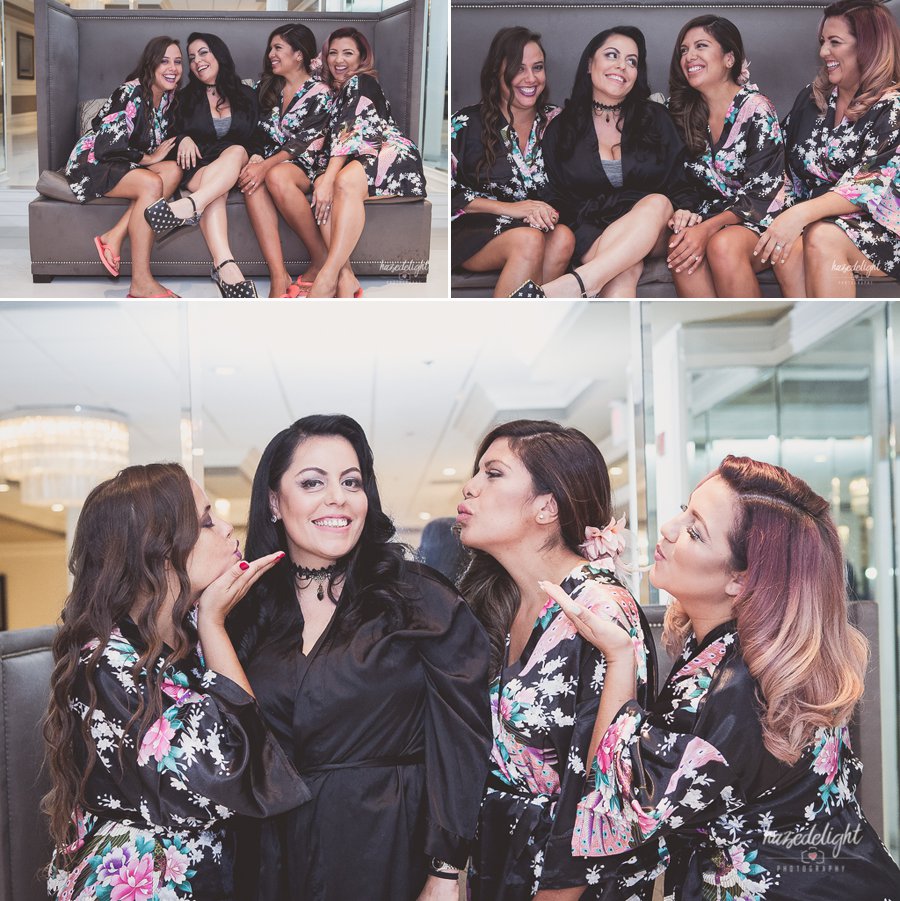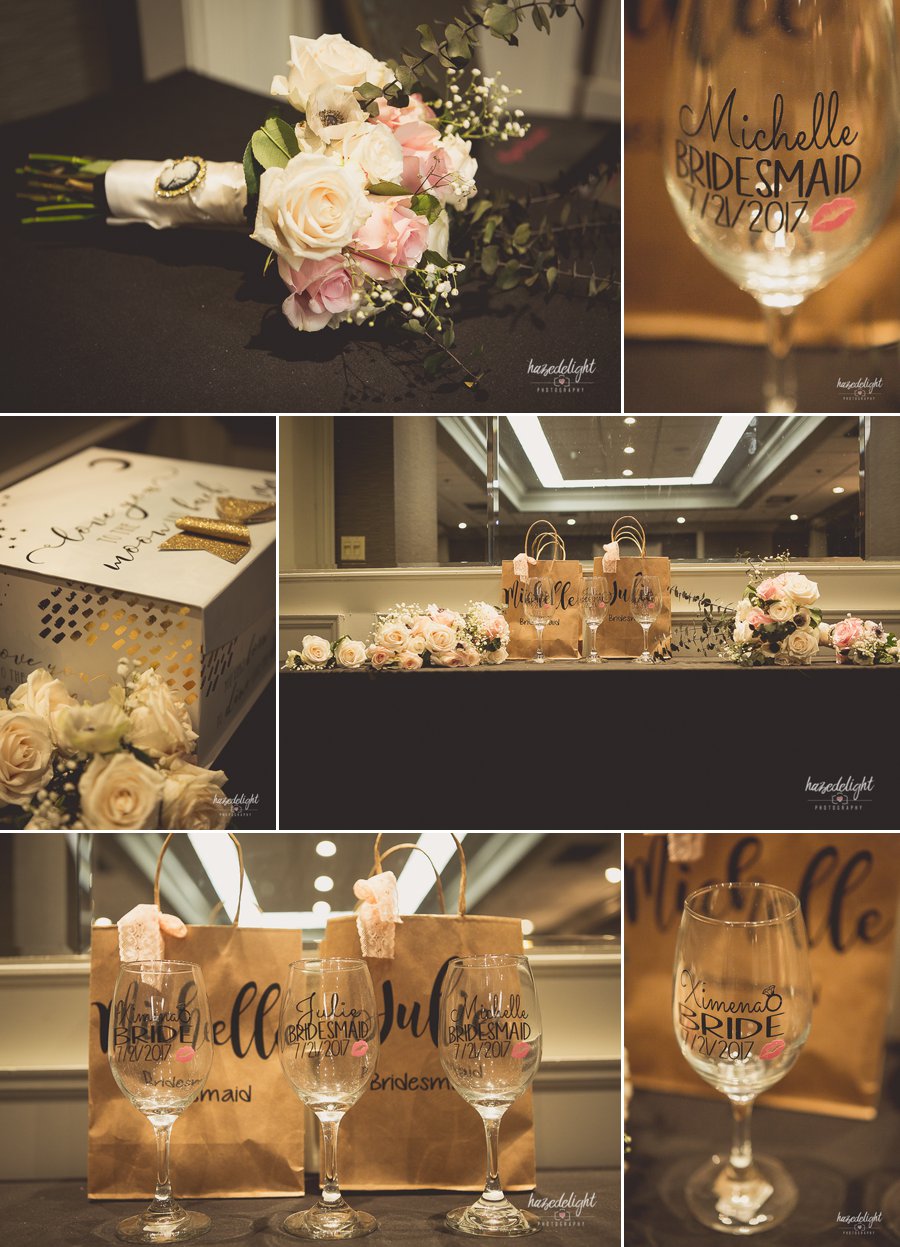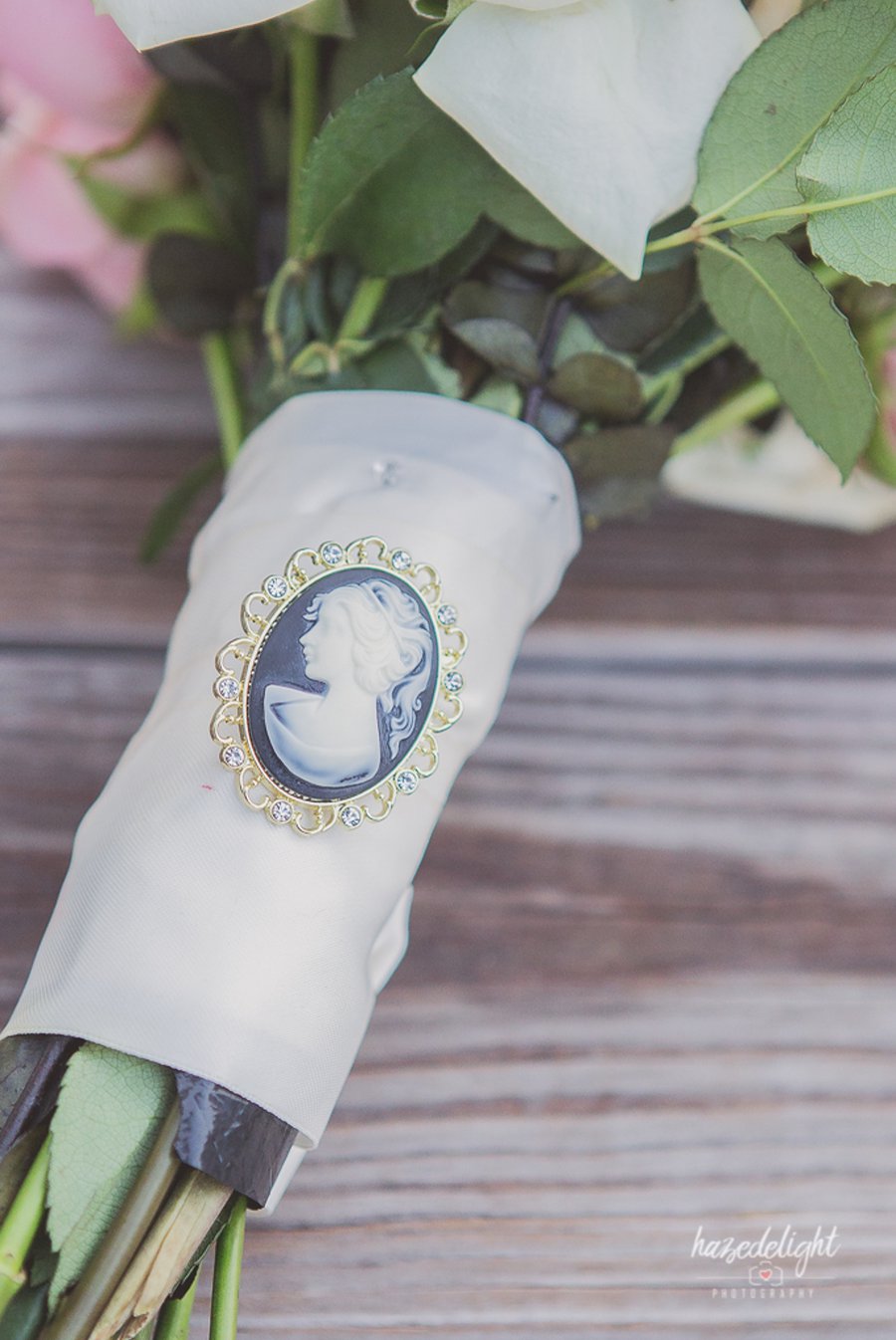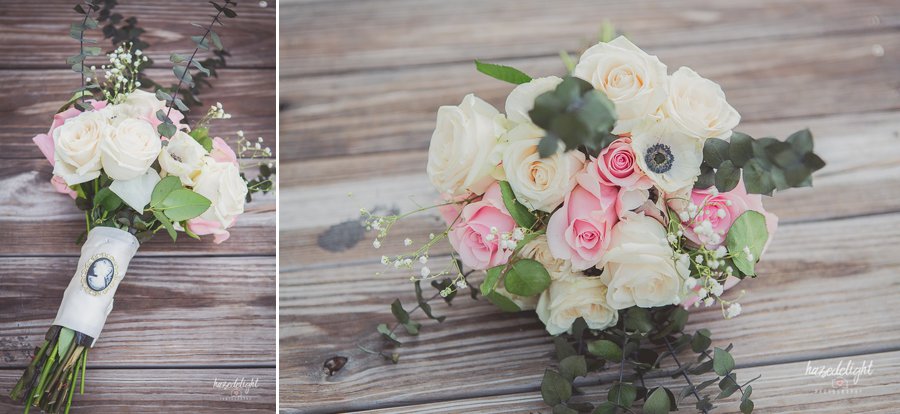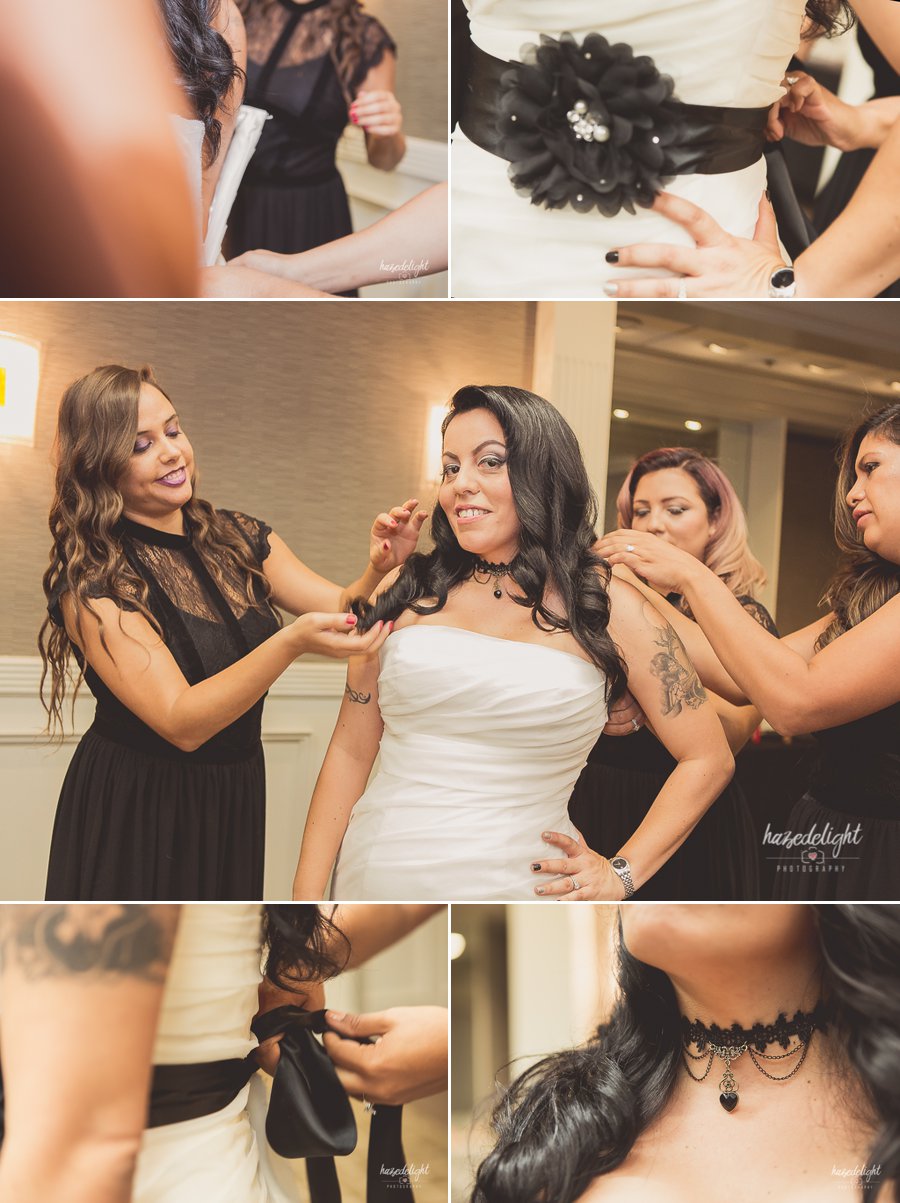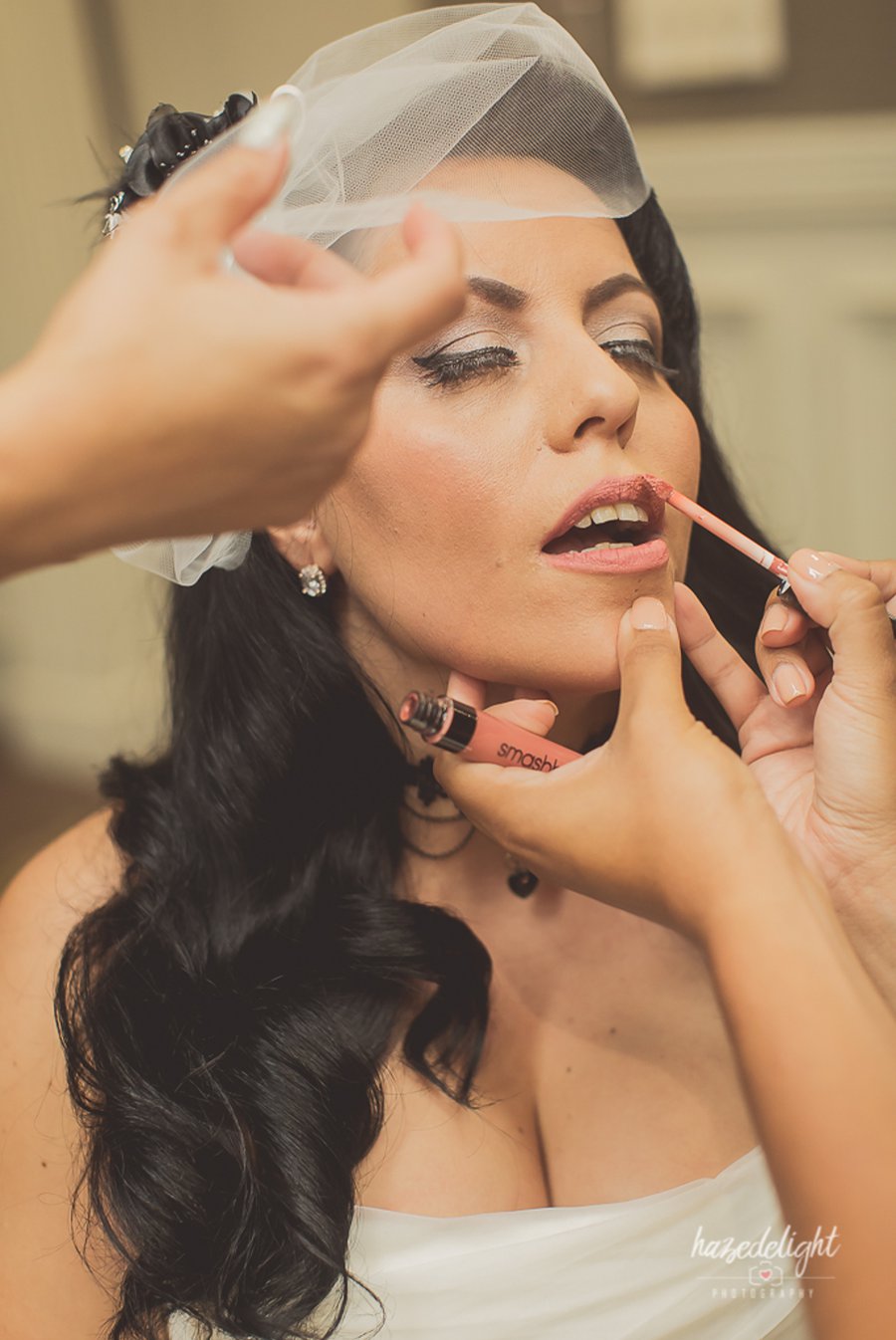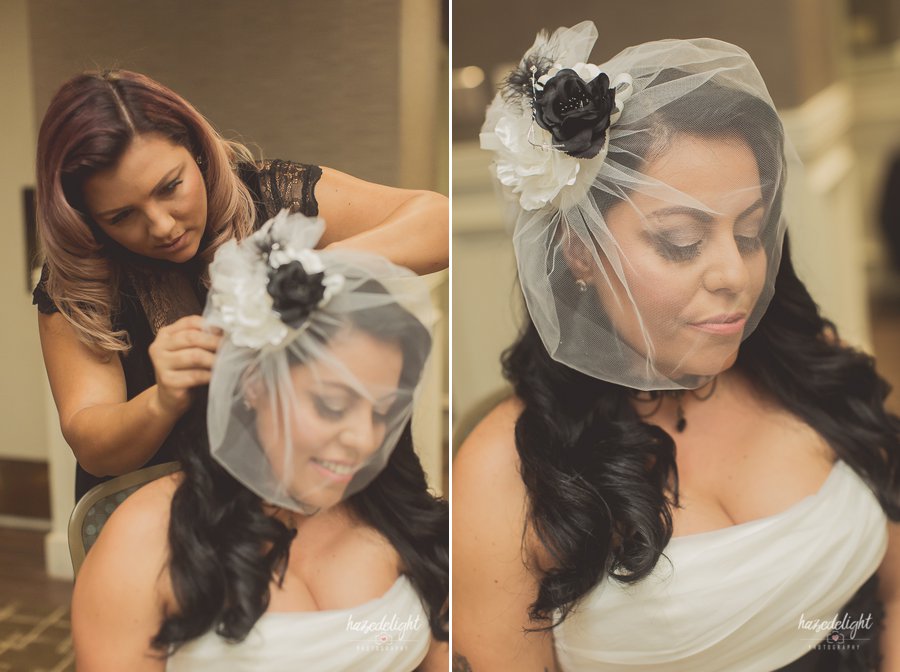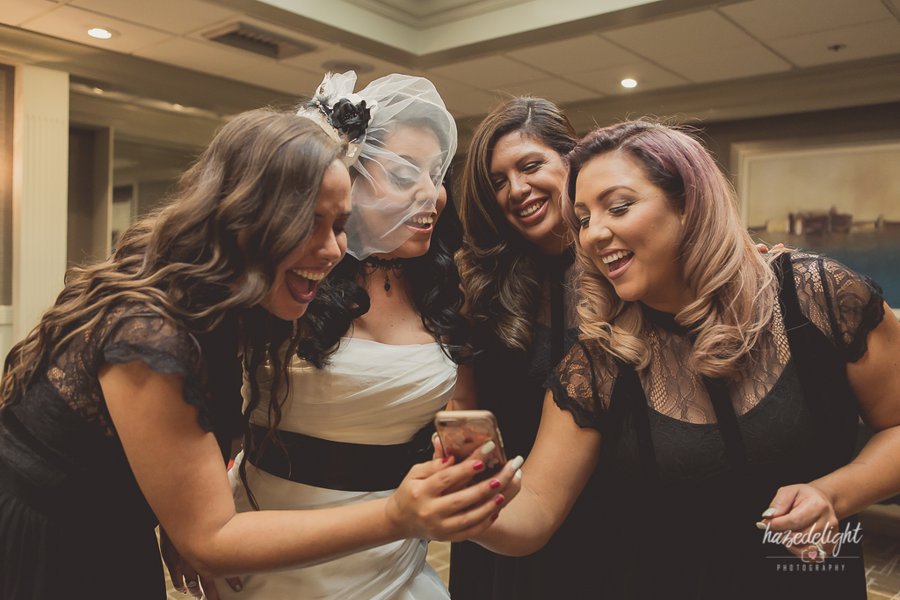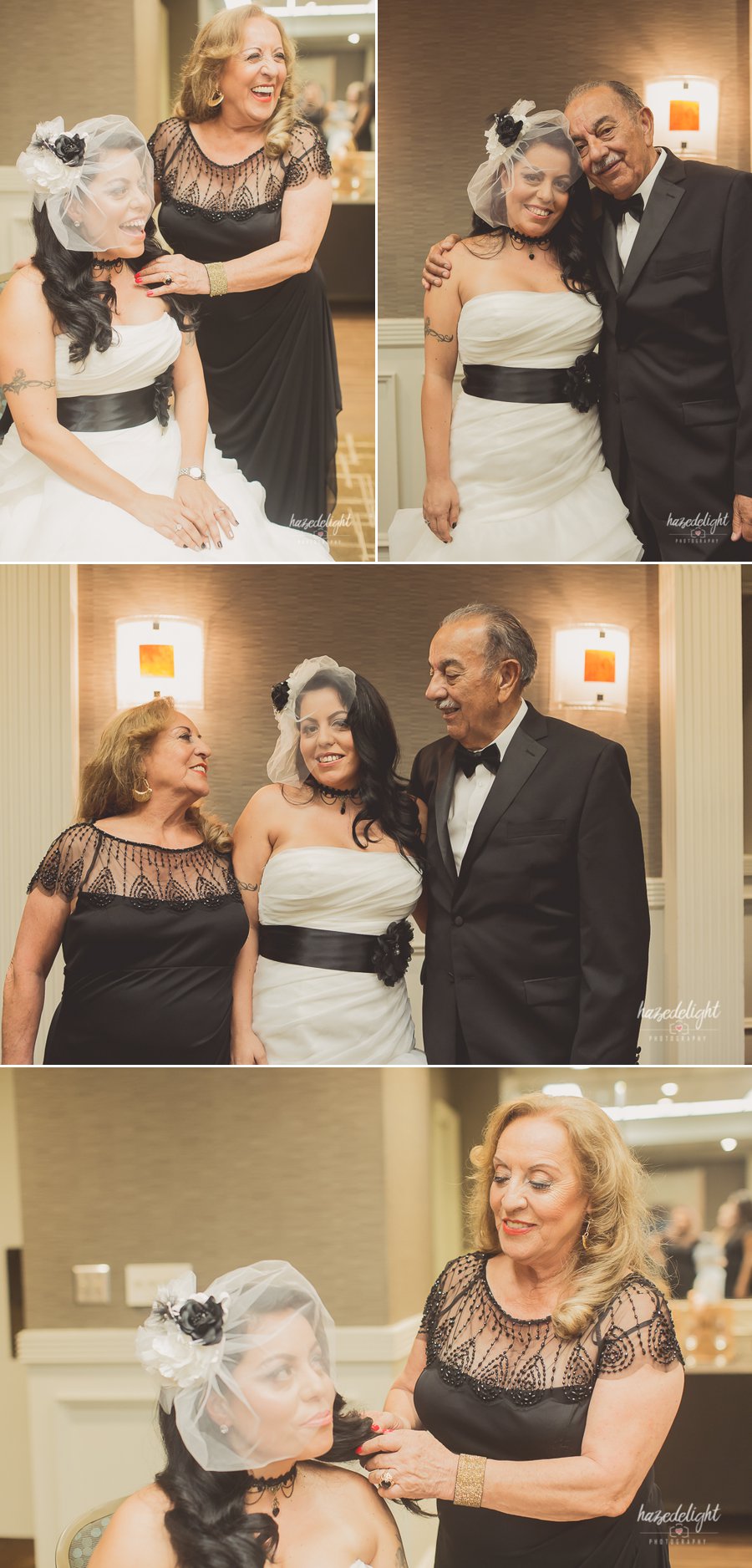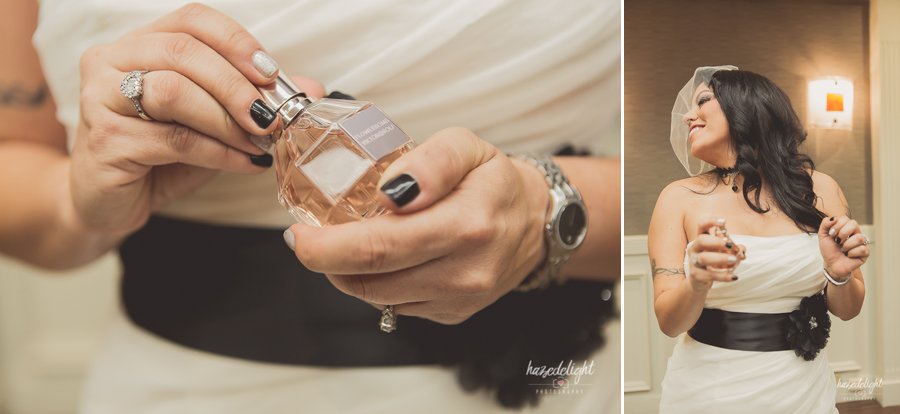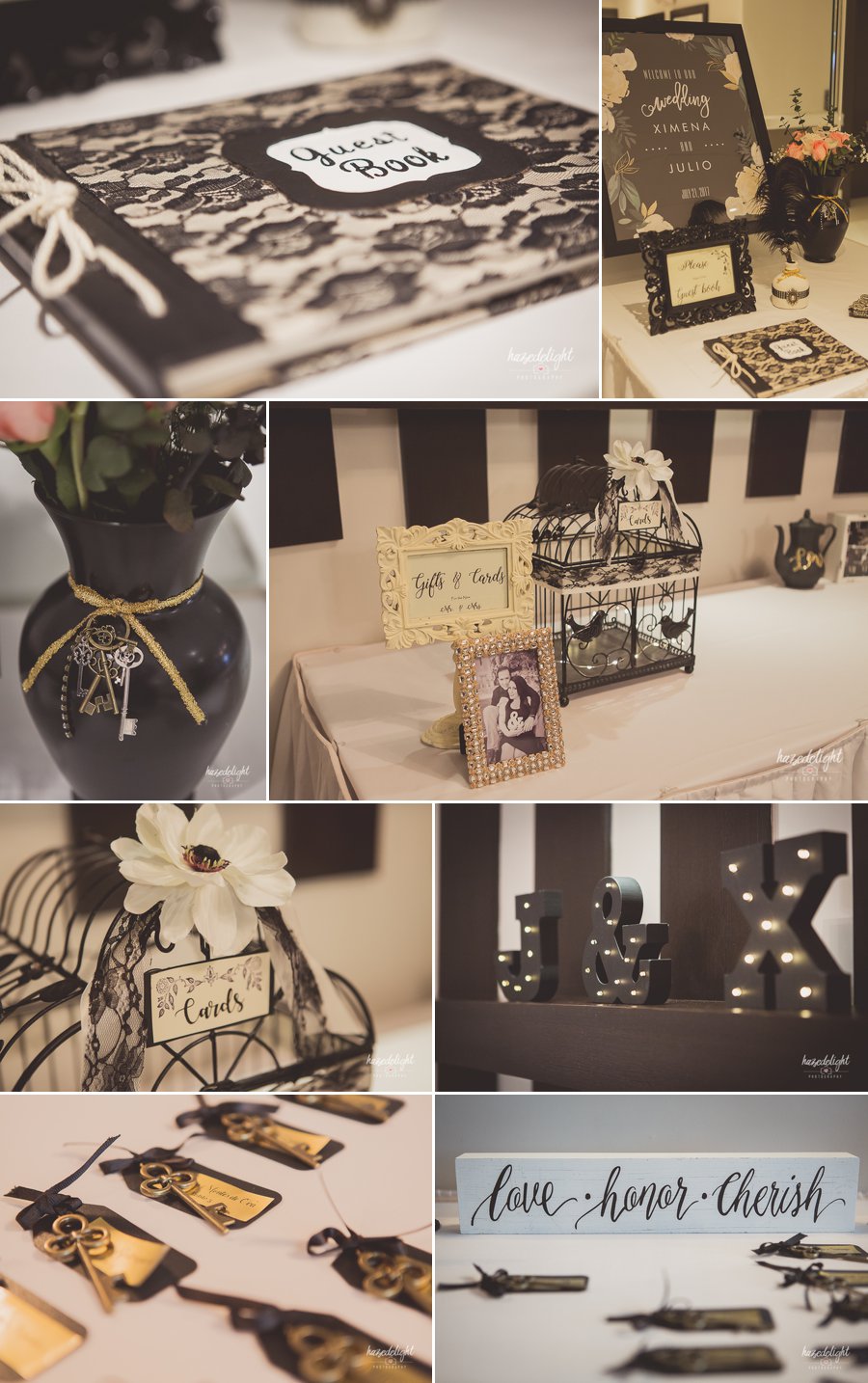 Since the wedding guests were the couples' closest friends, this Romantic Wedding Ceremony turned out to be so intimate.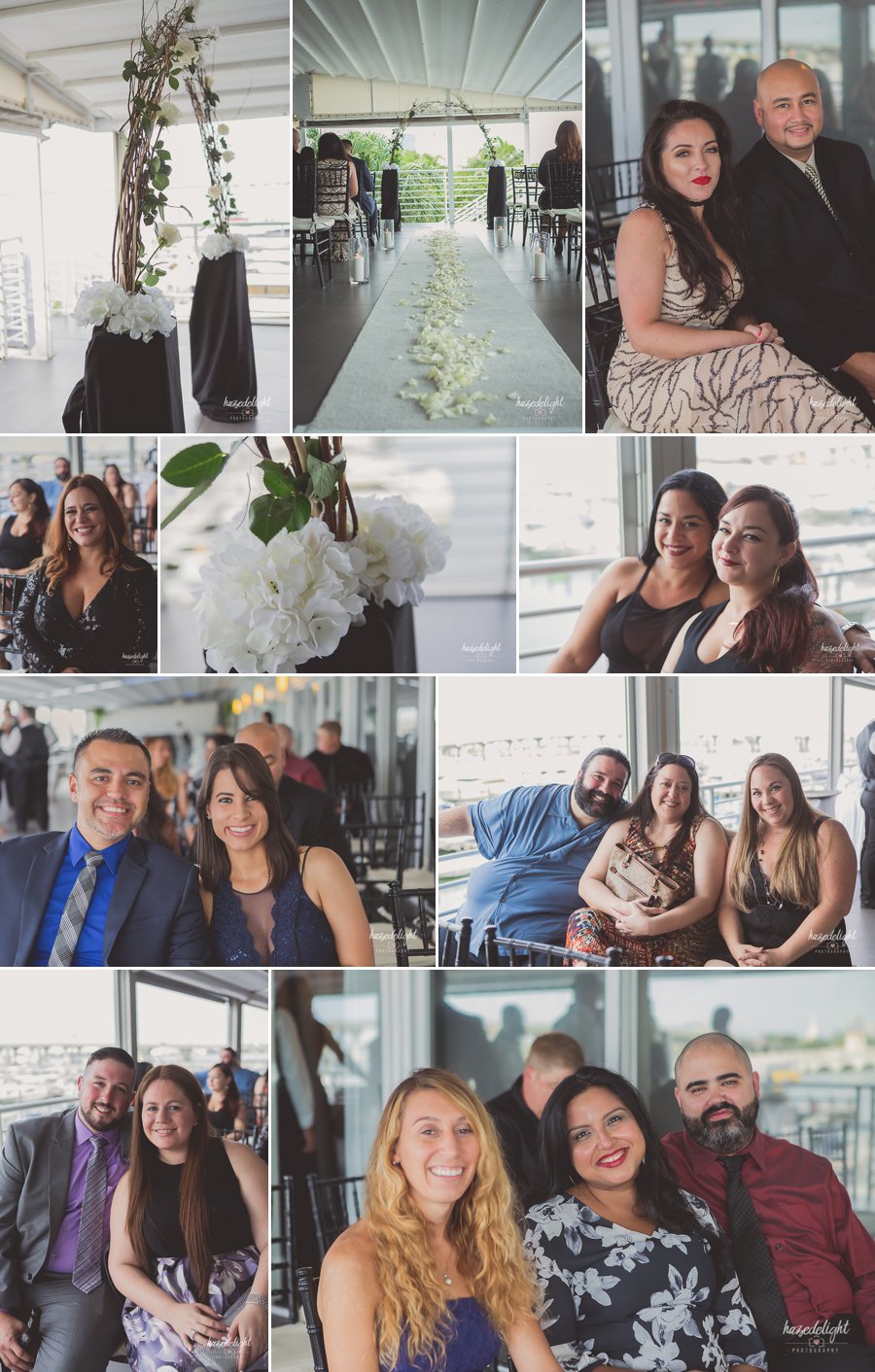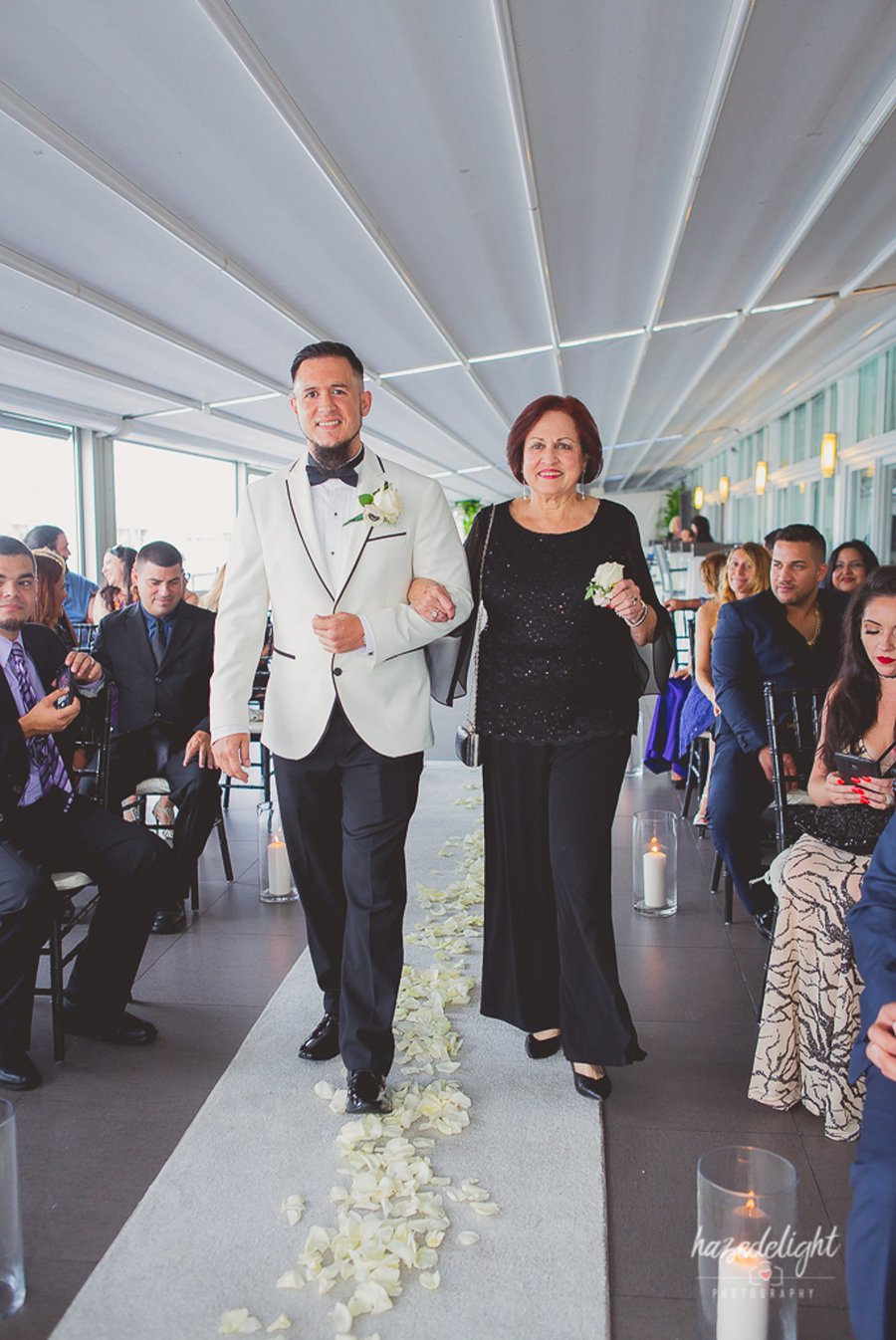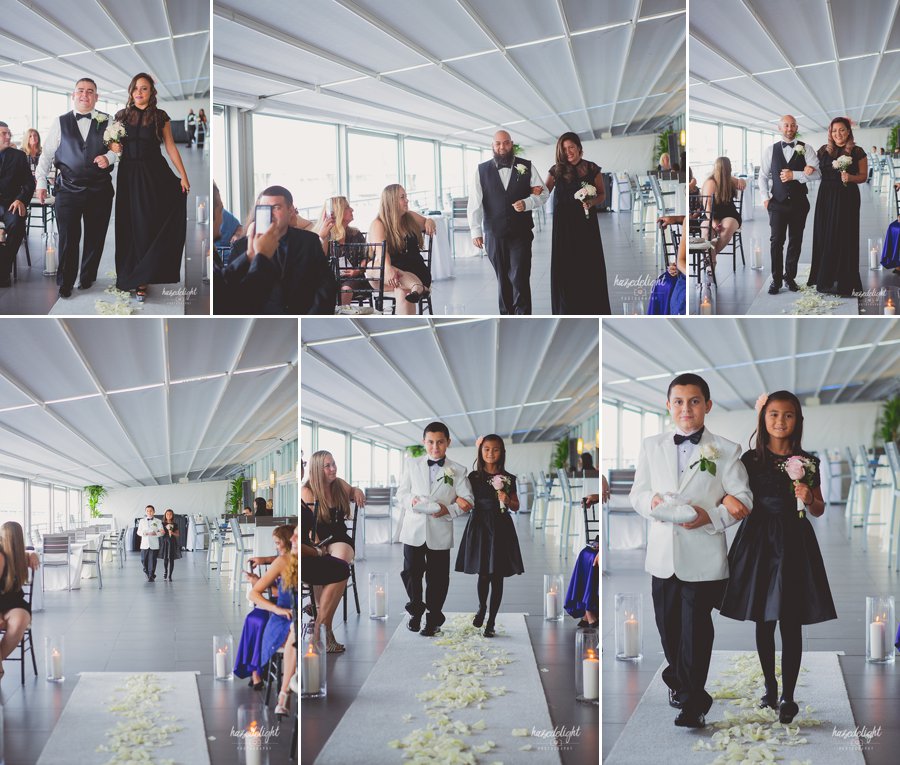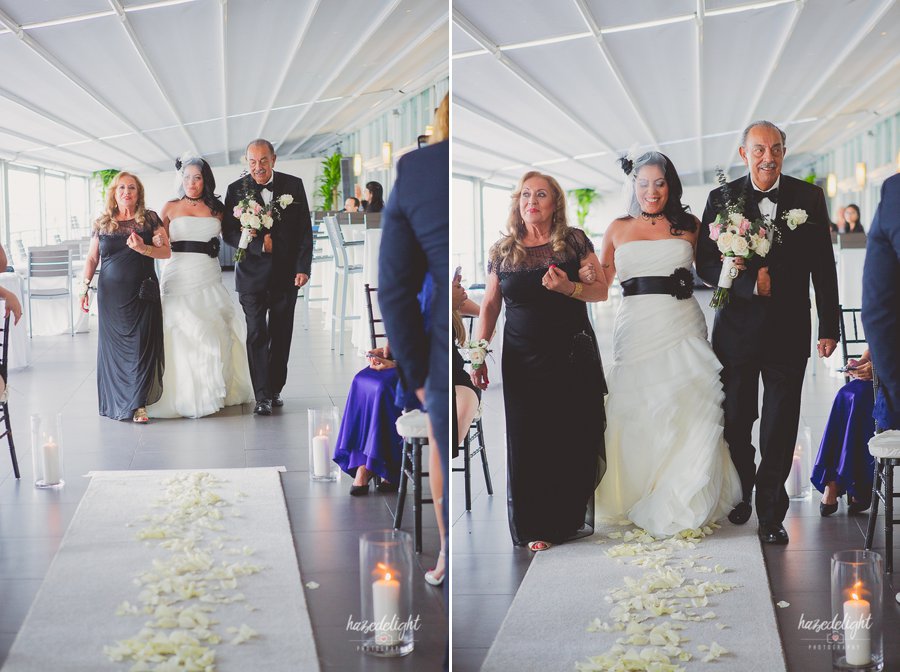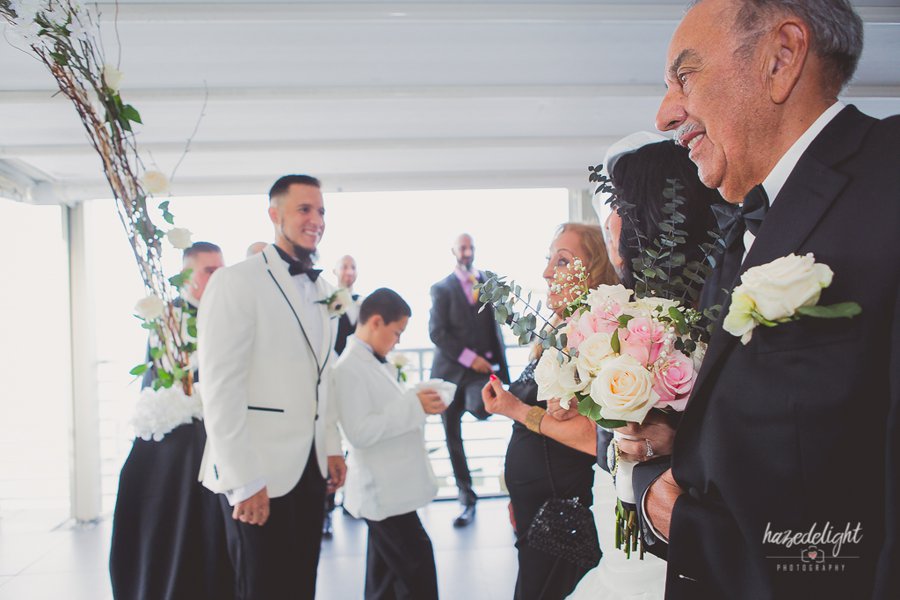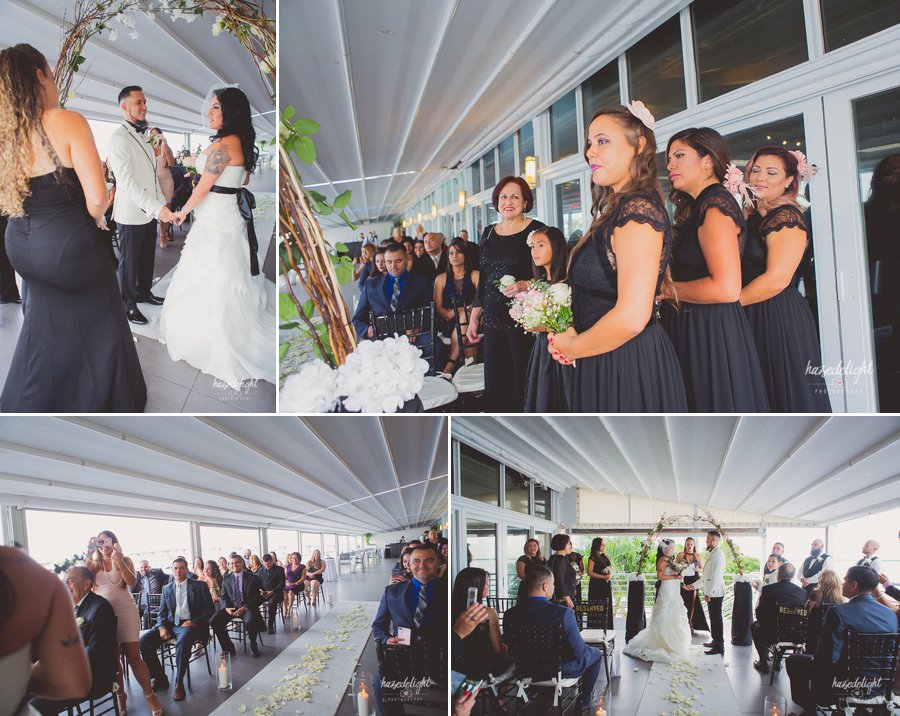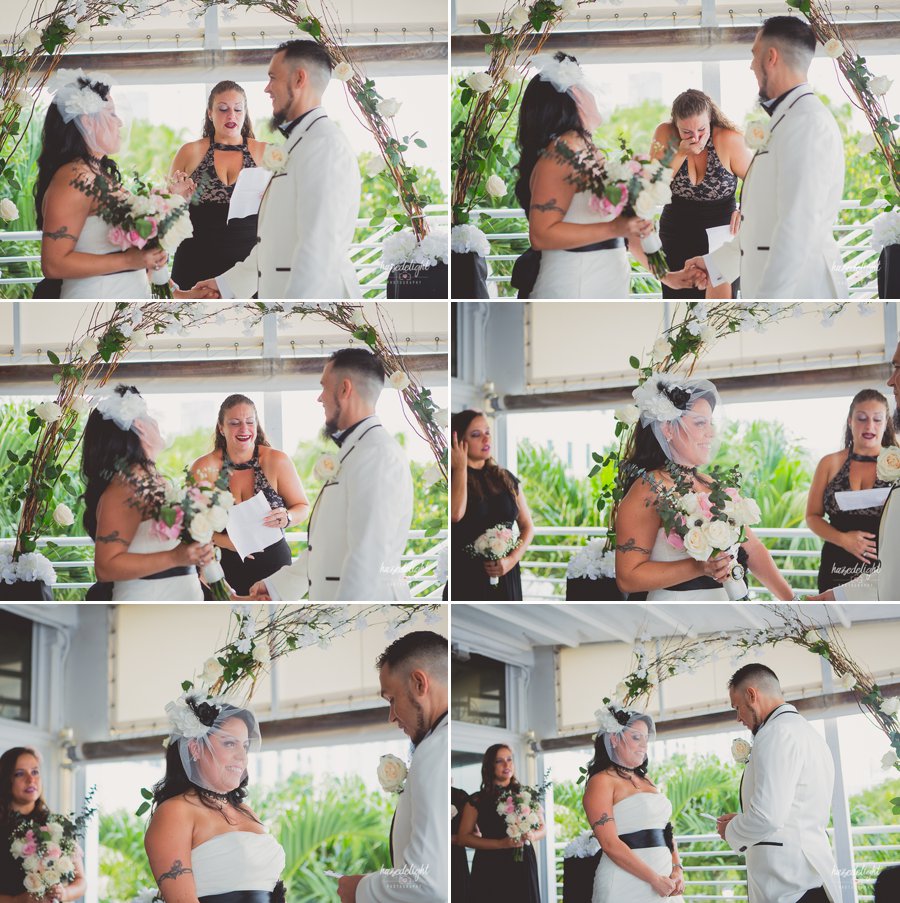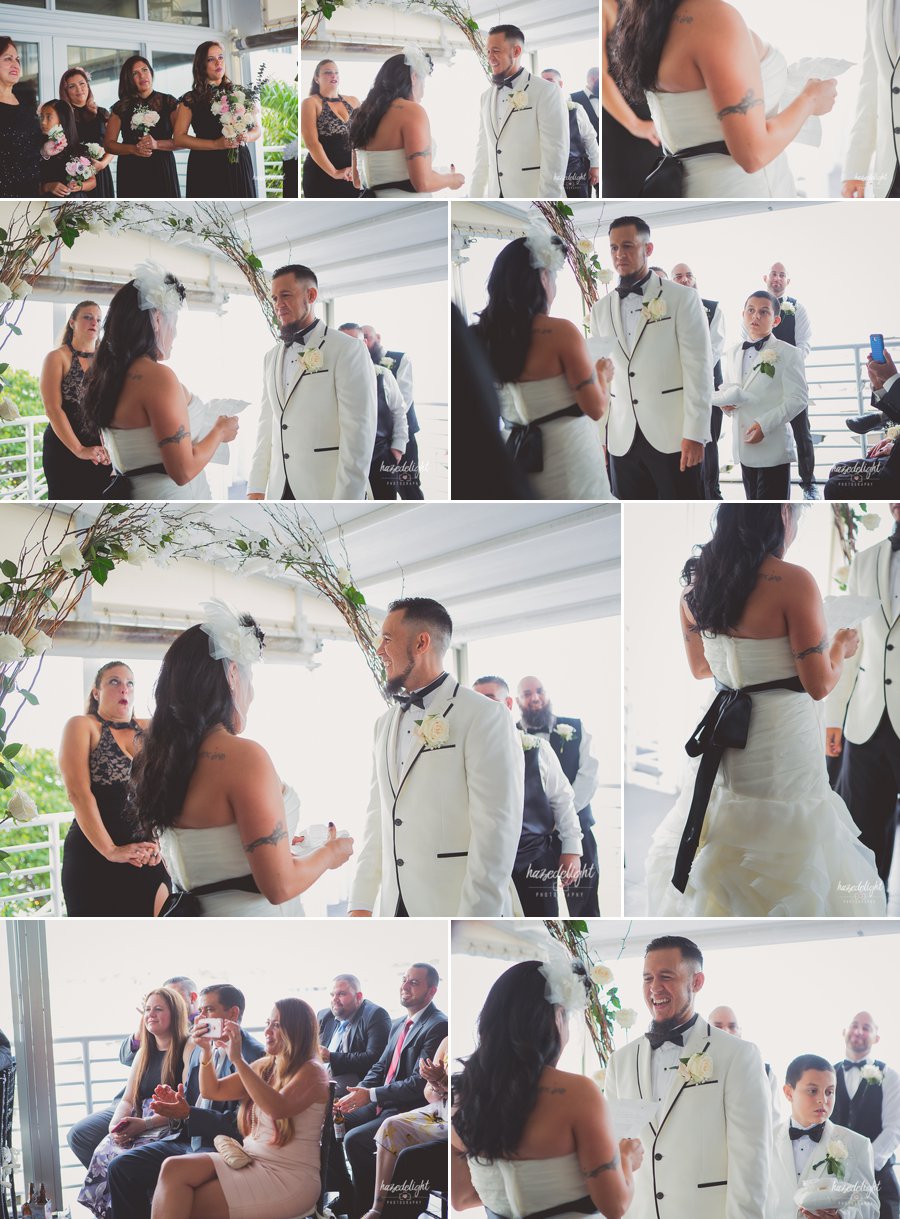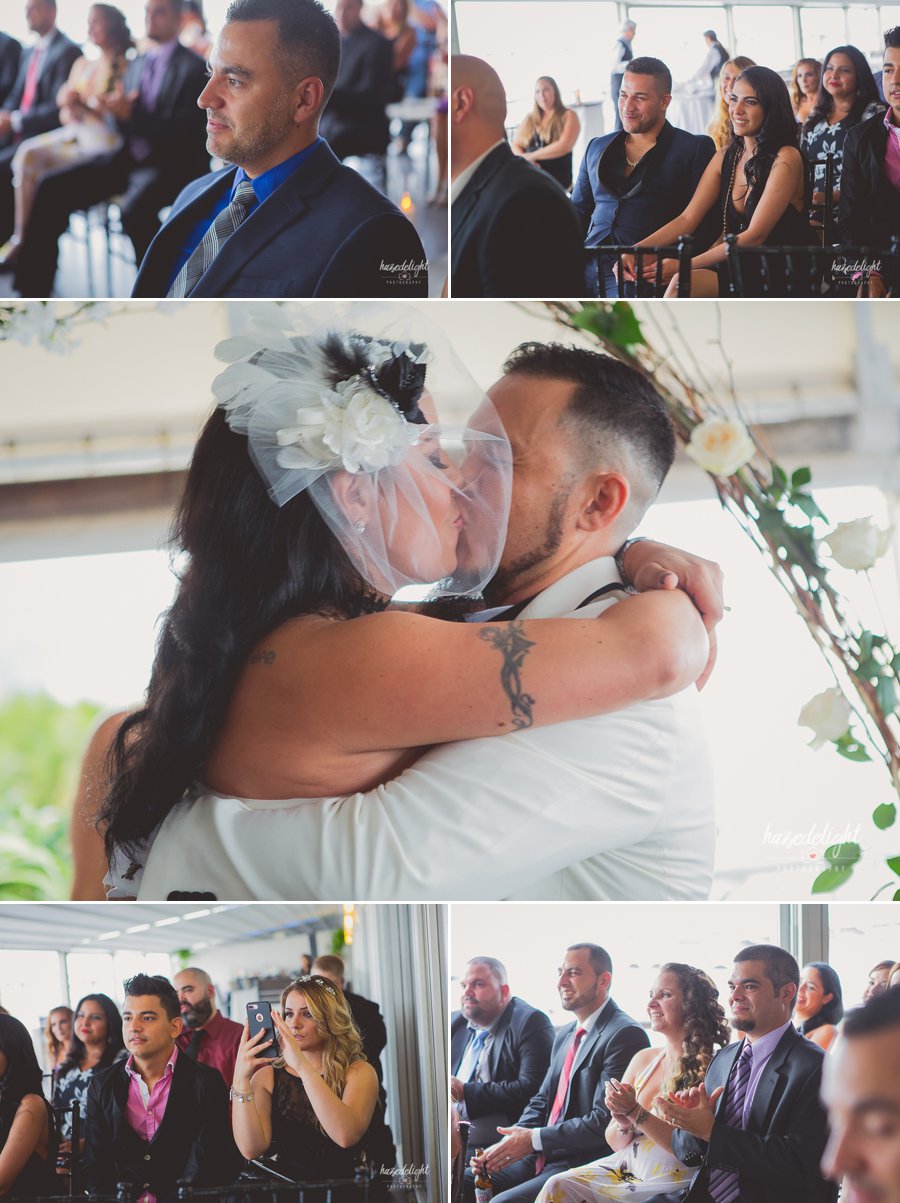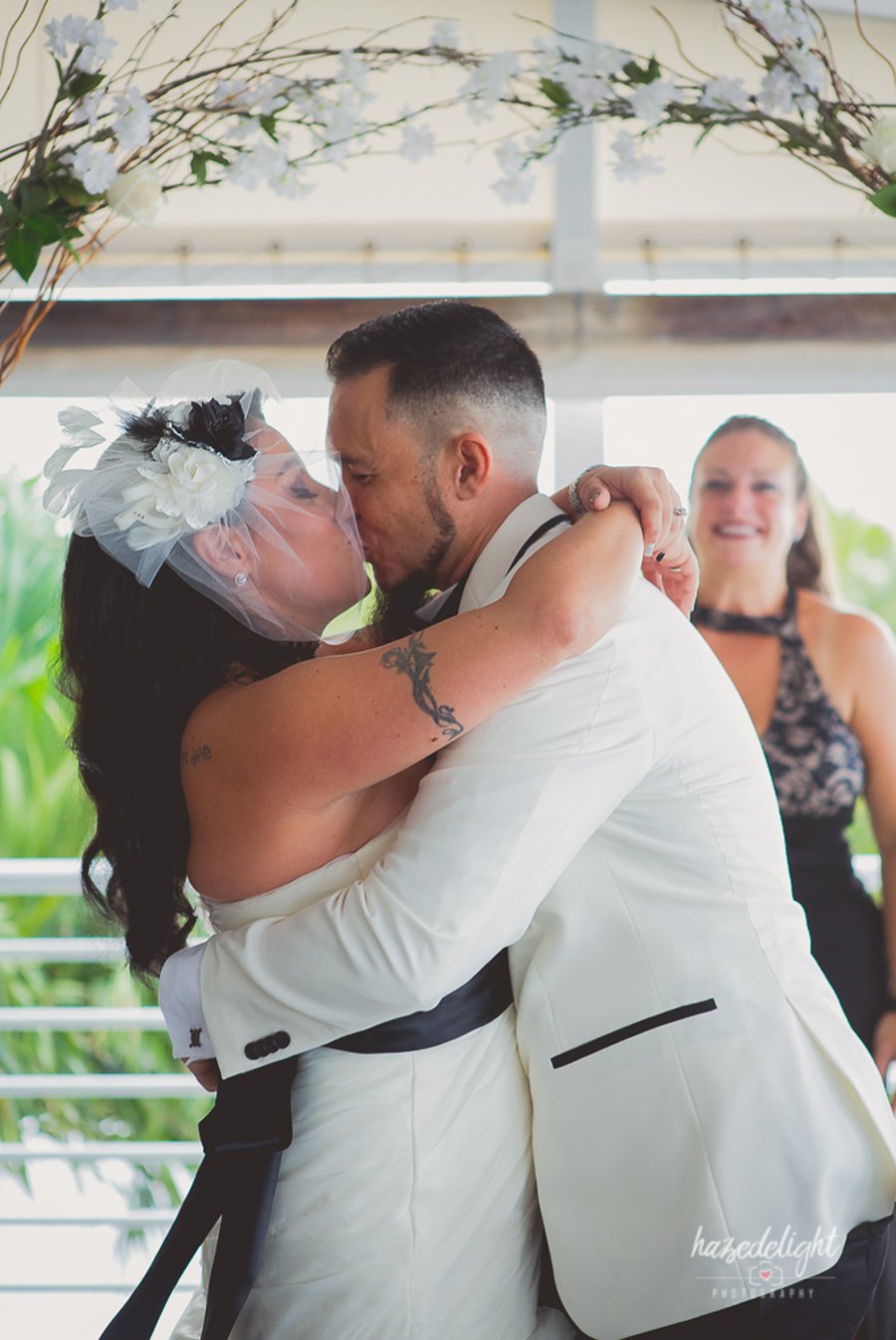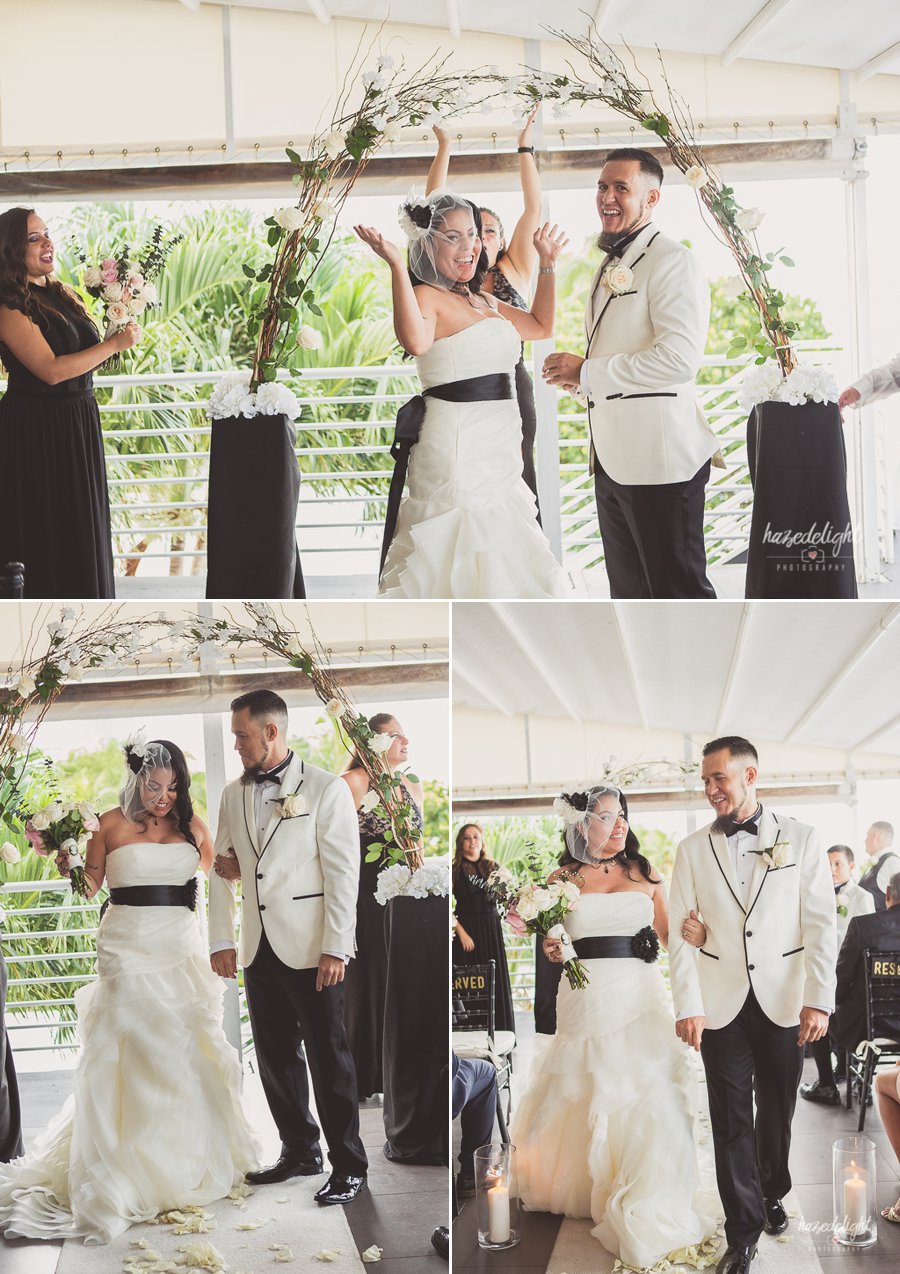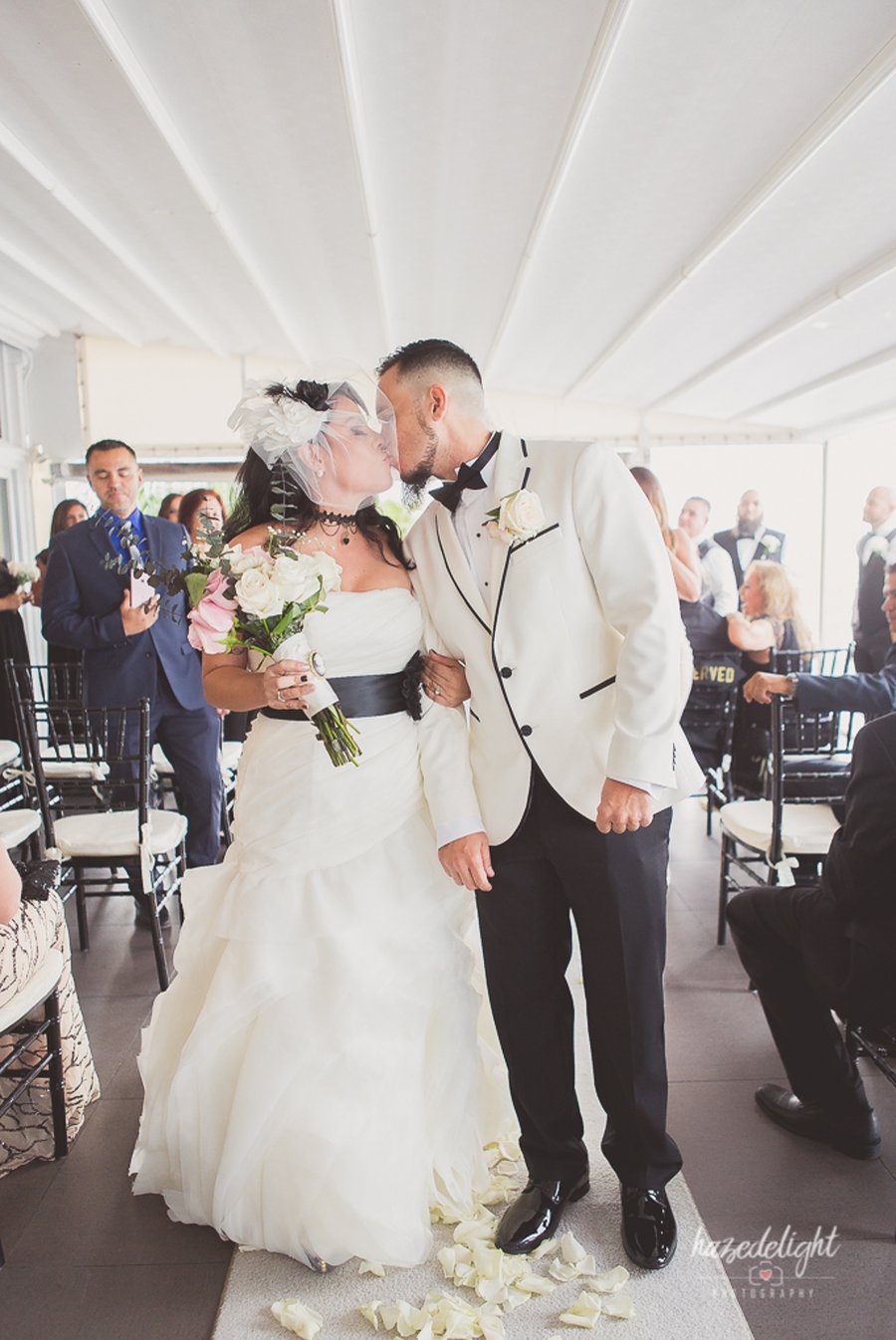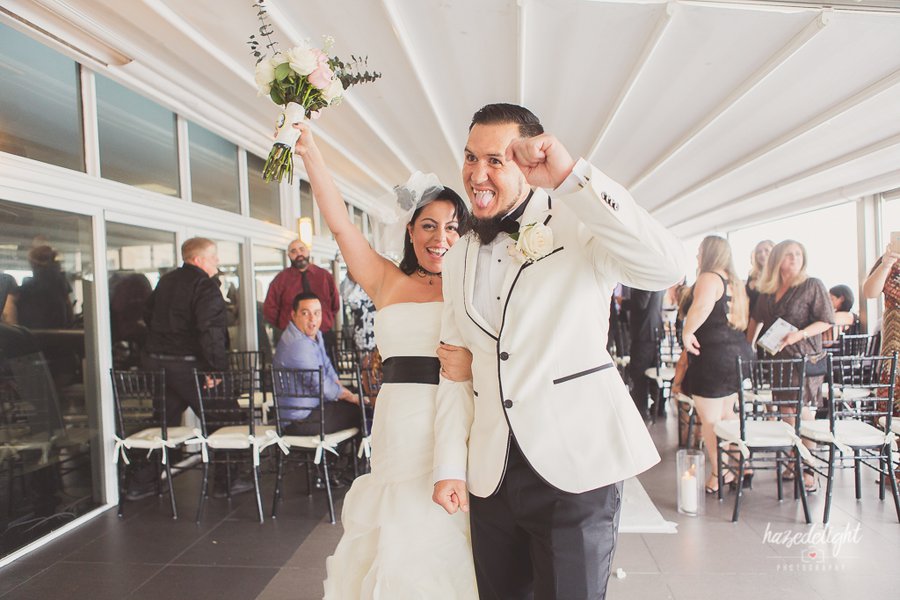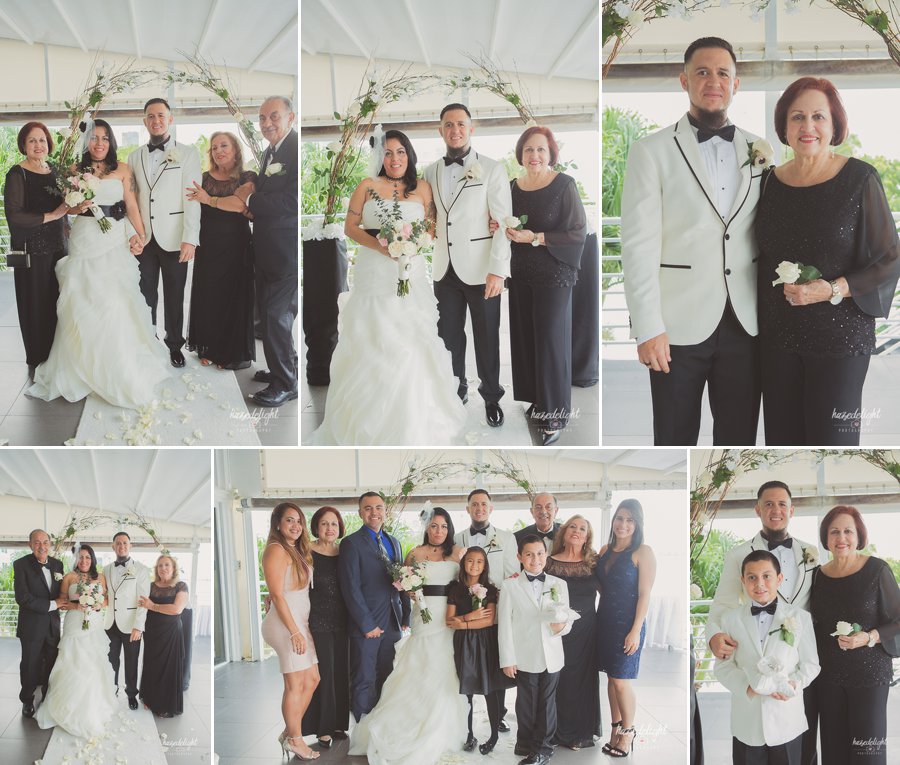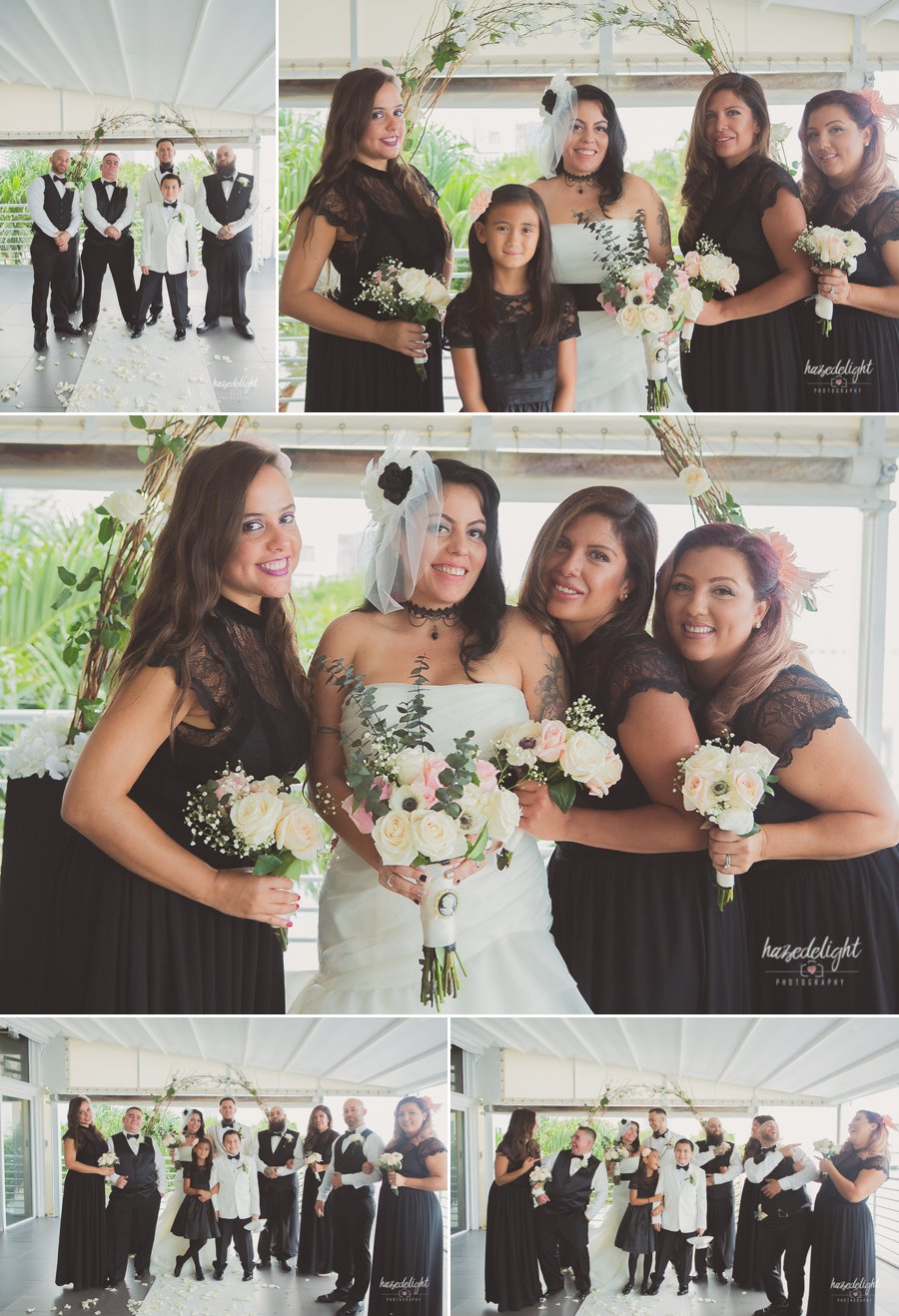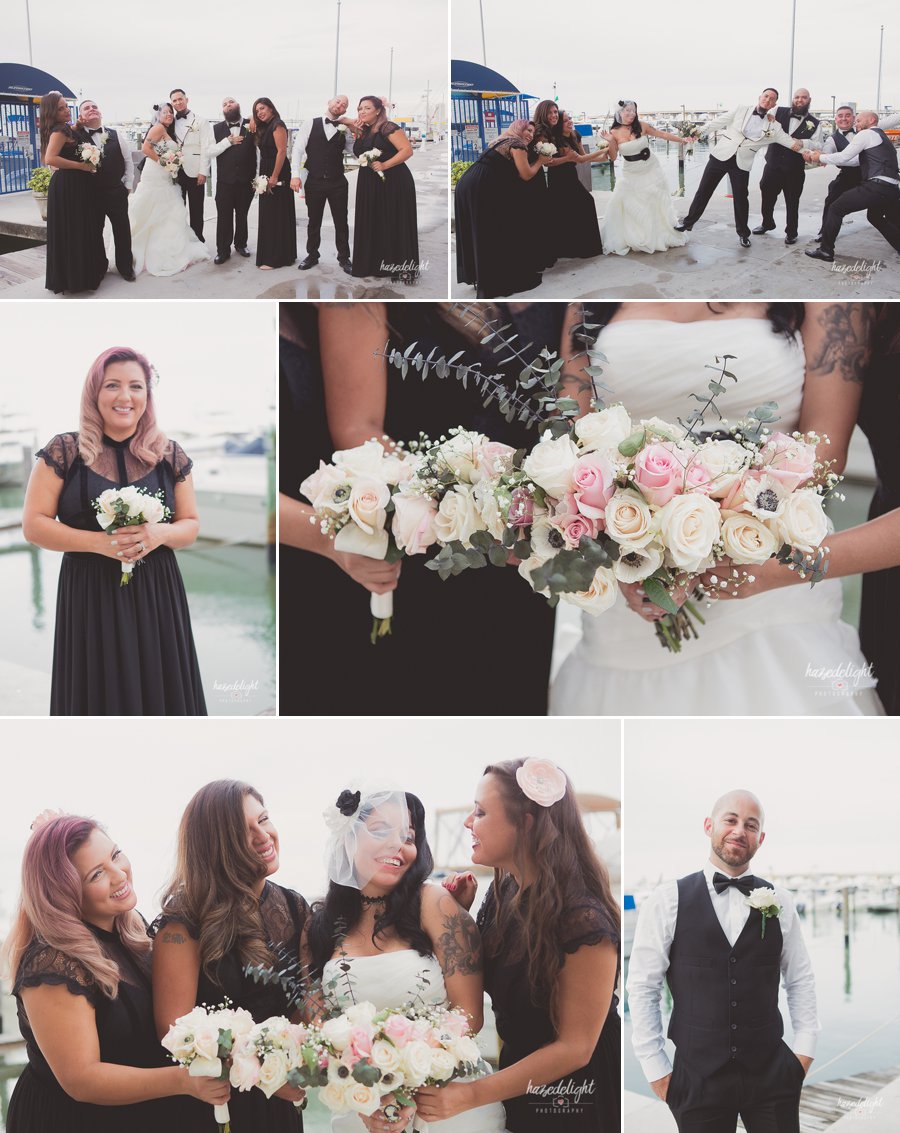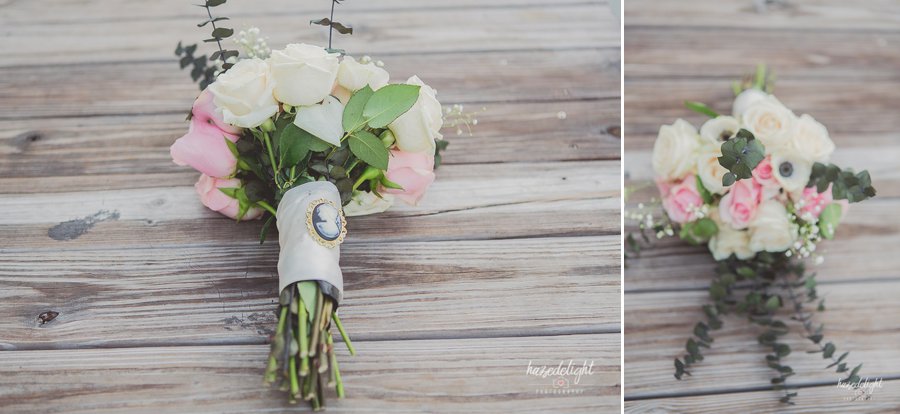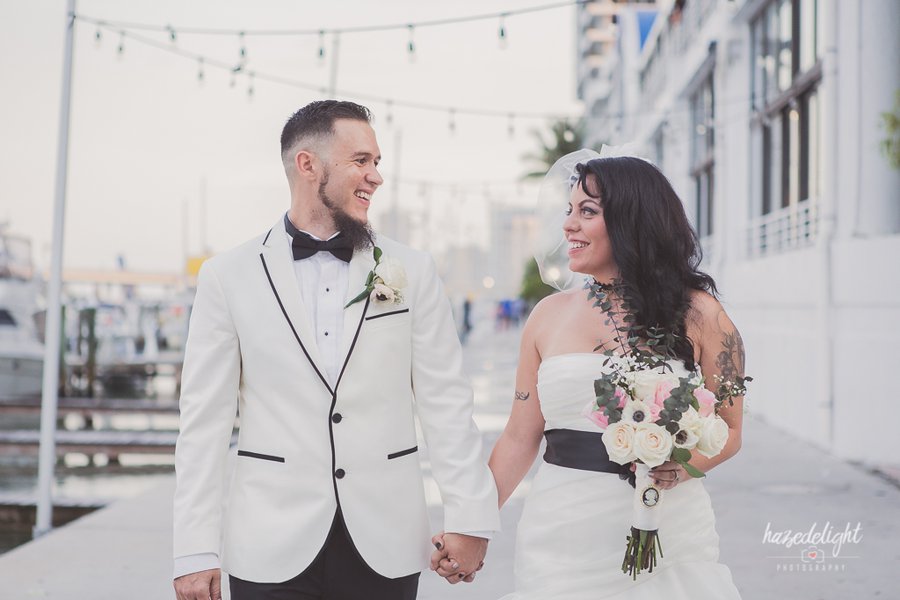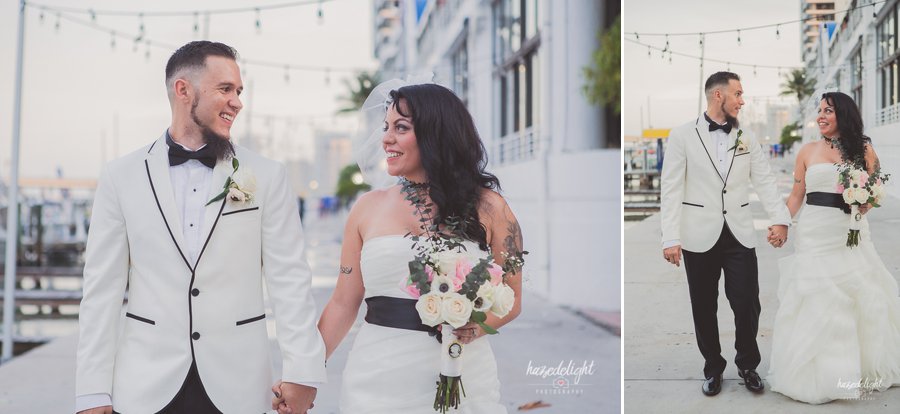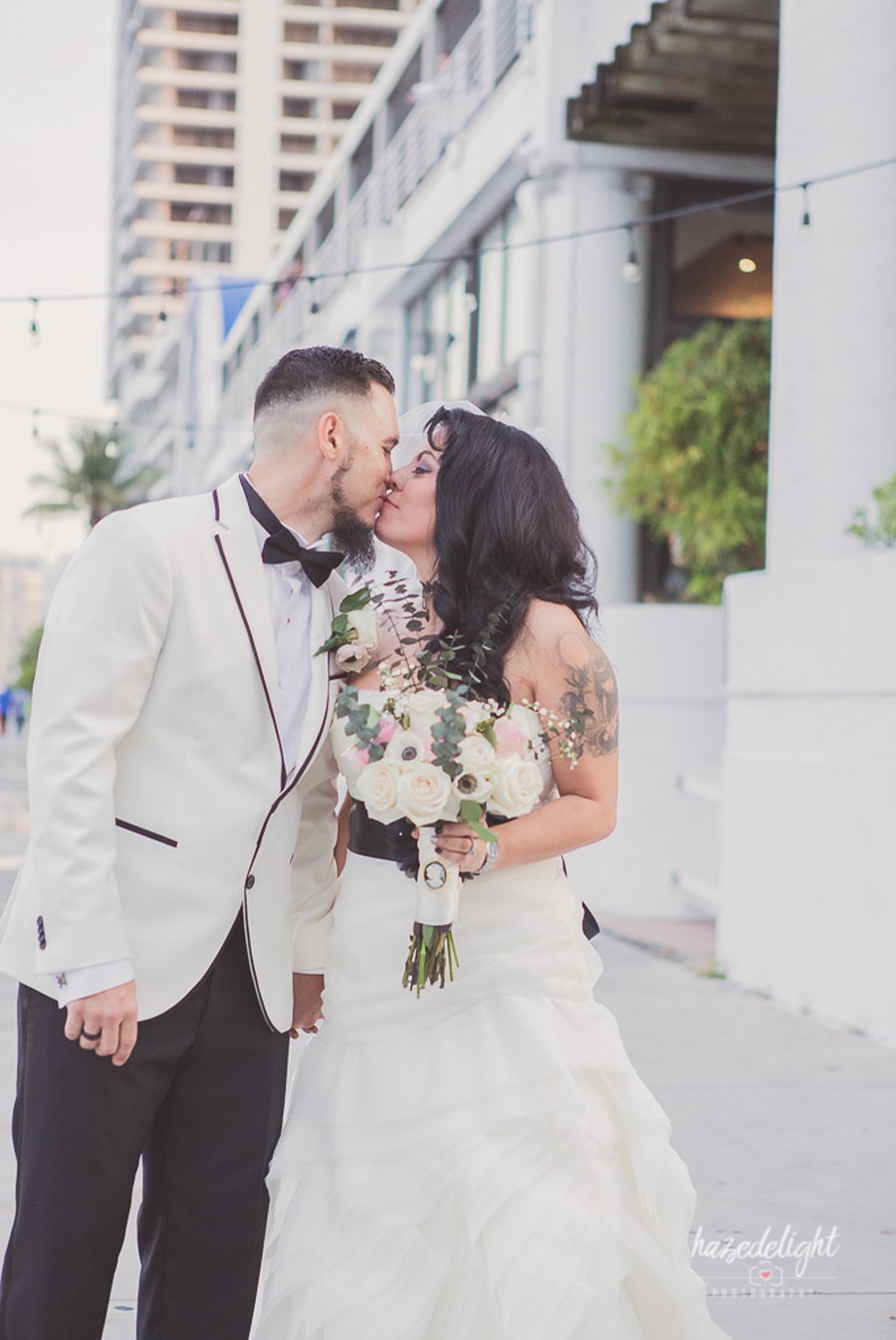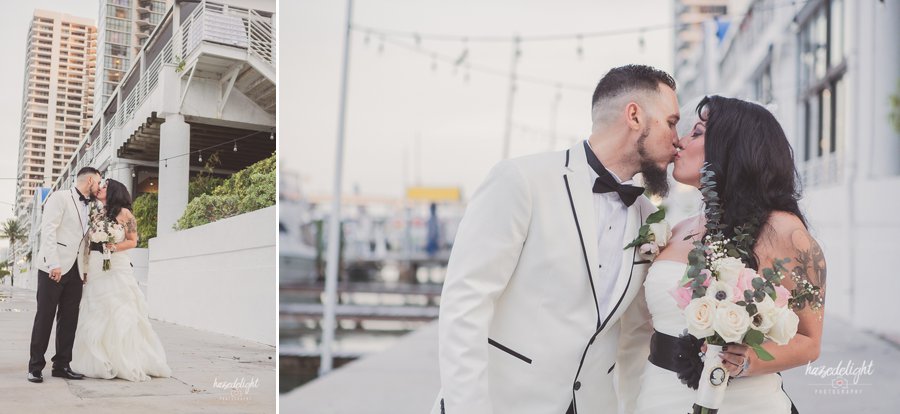 Biscayne Bay turned out to be such a beautiful backdrop for this couple.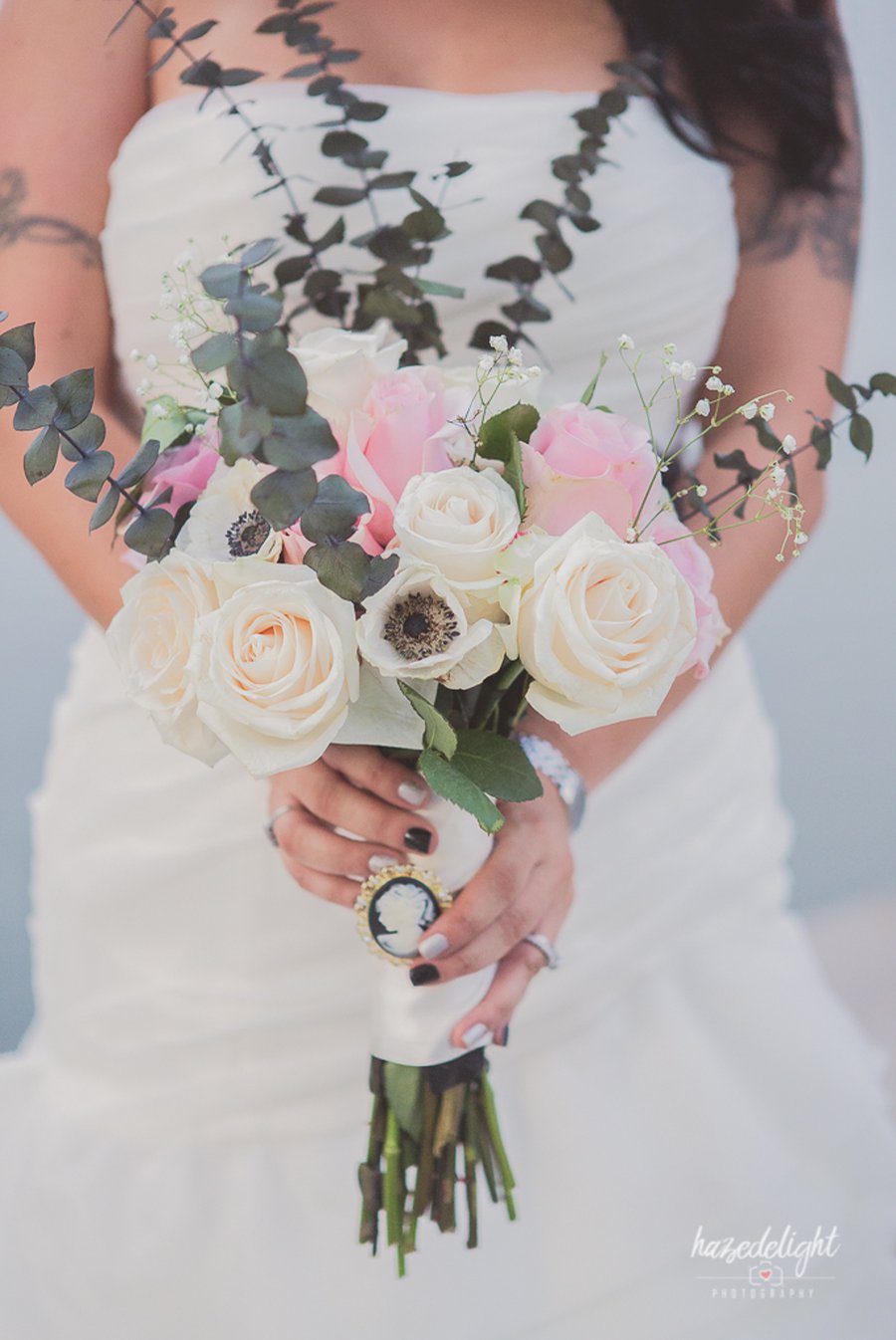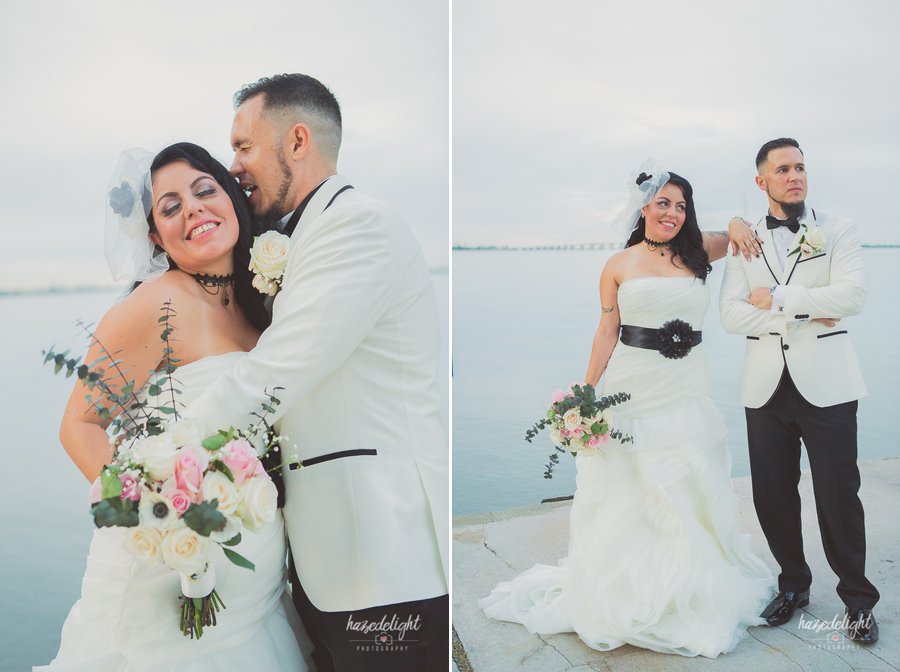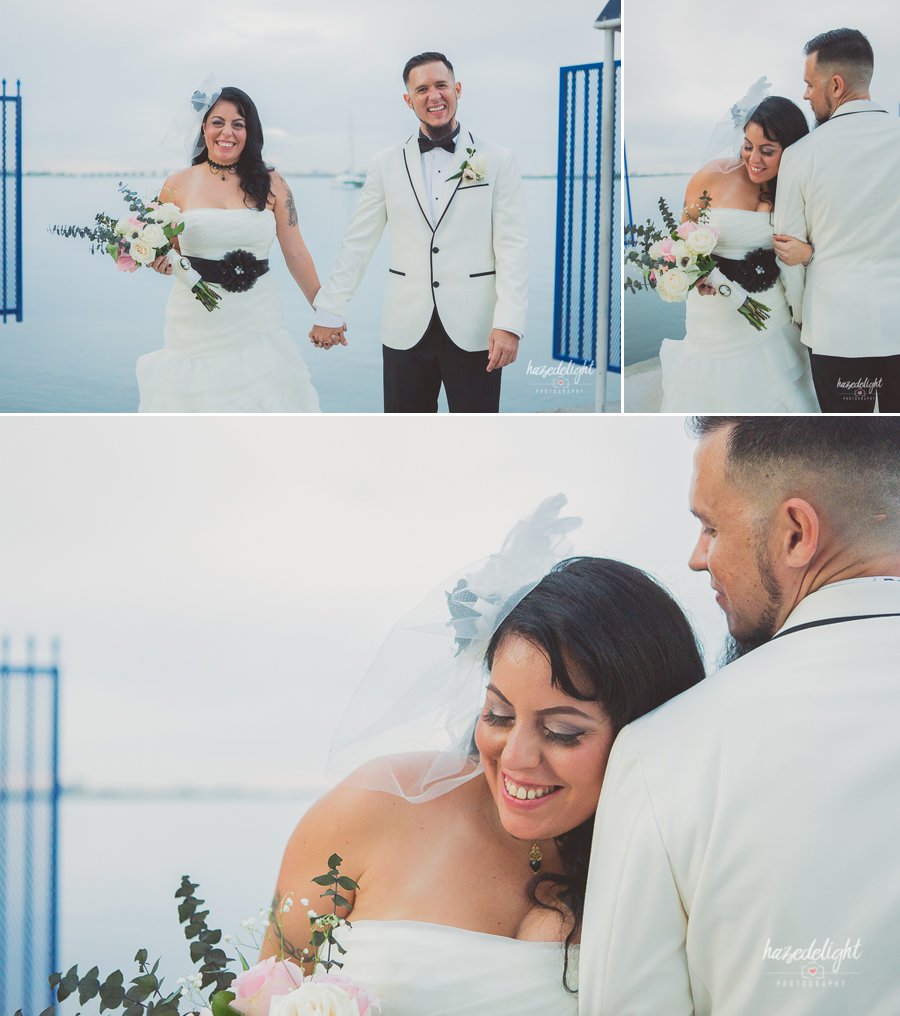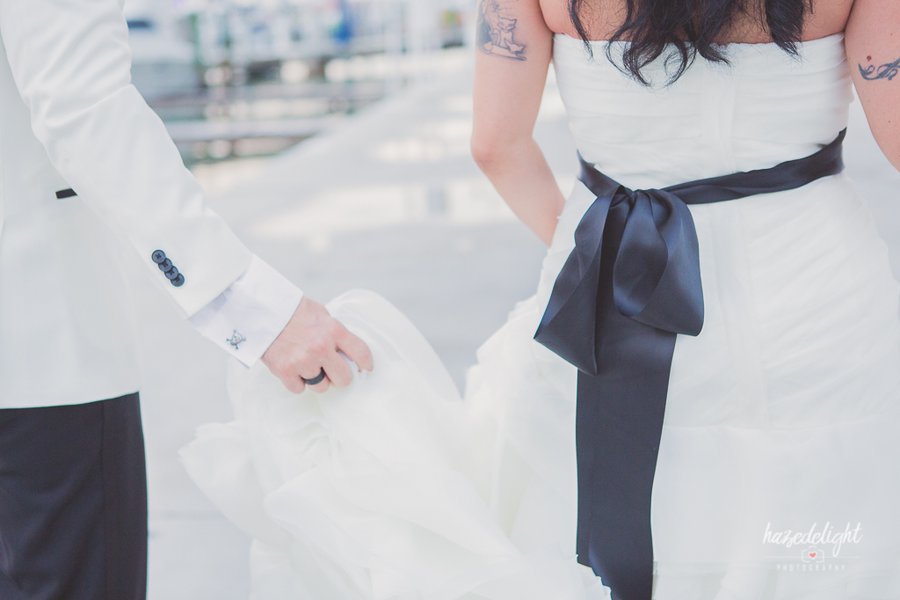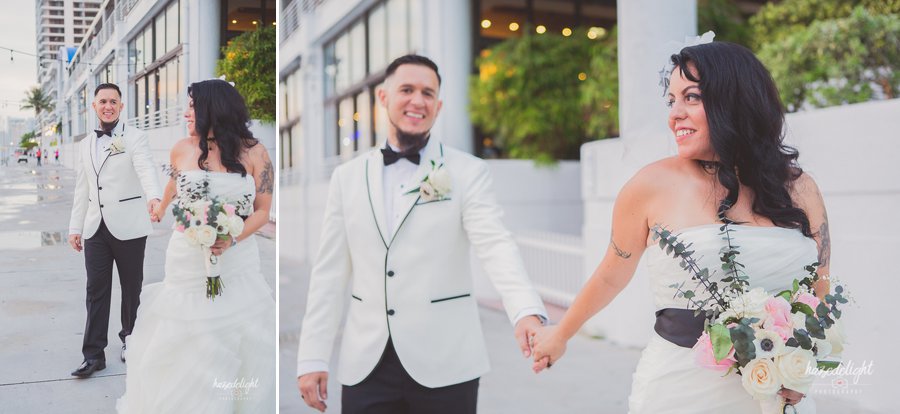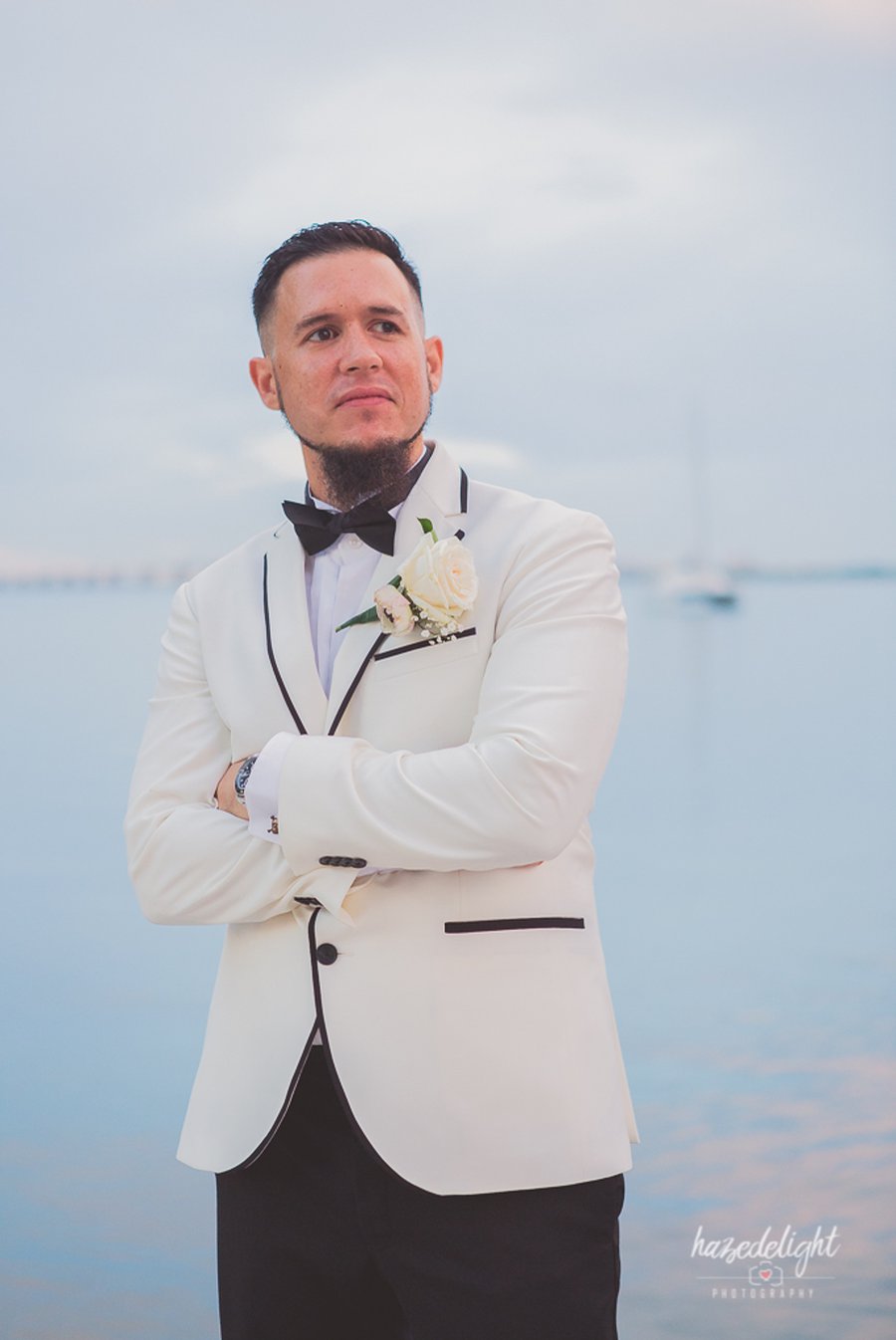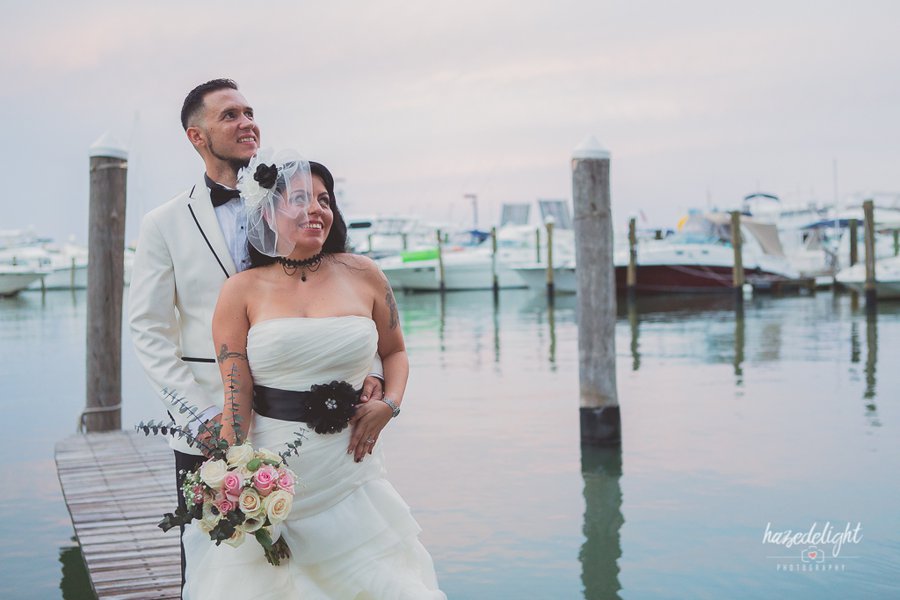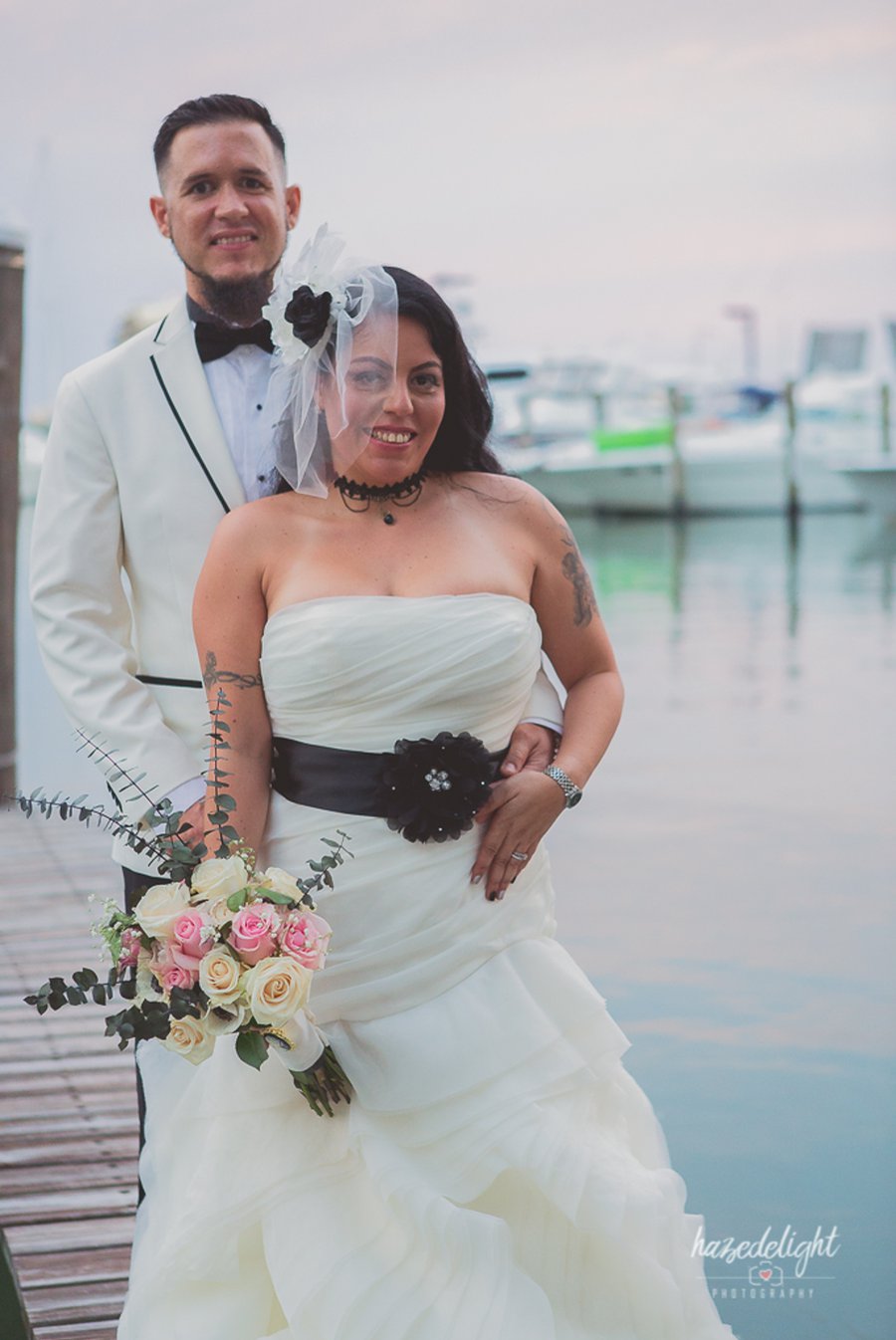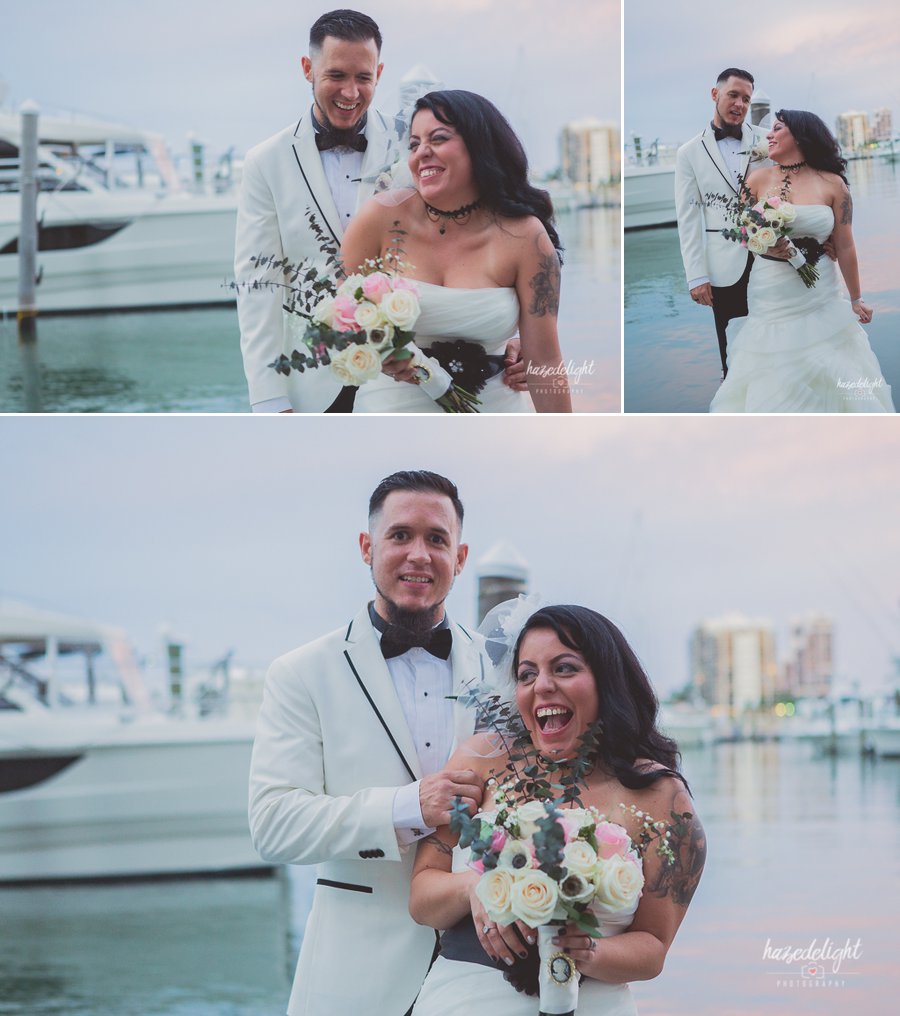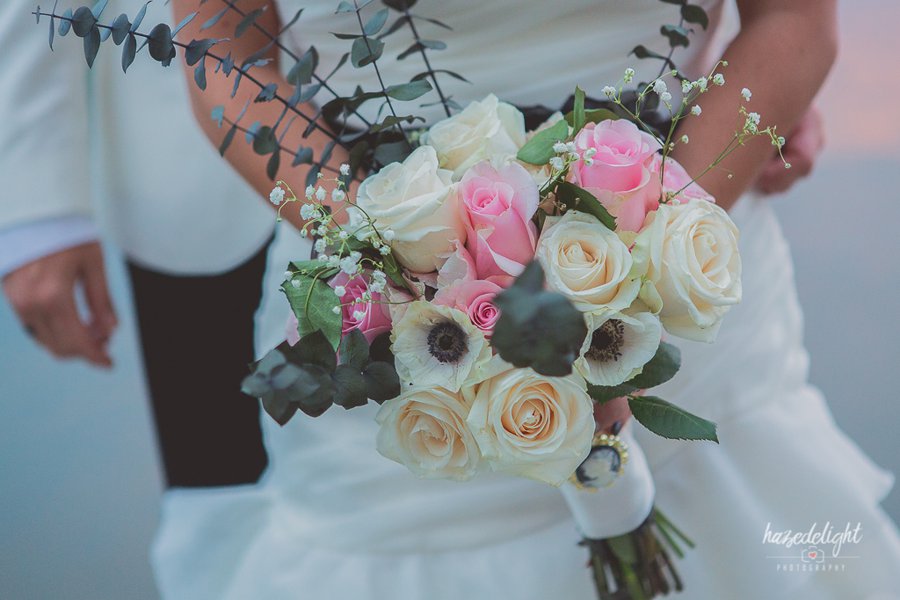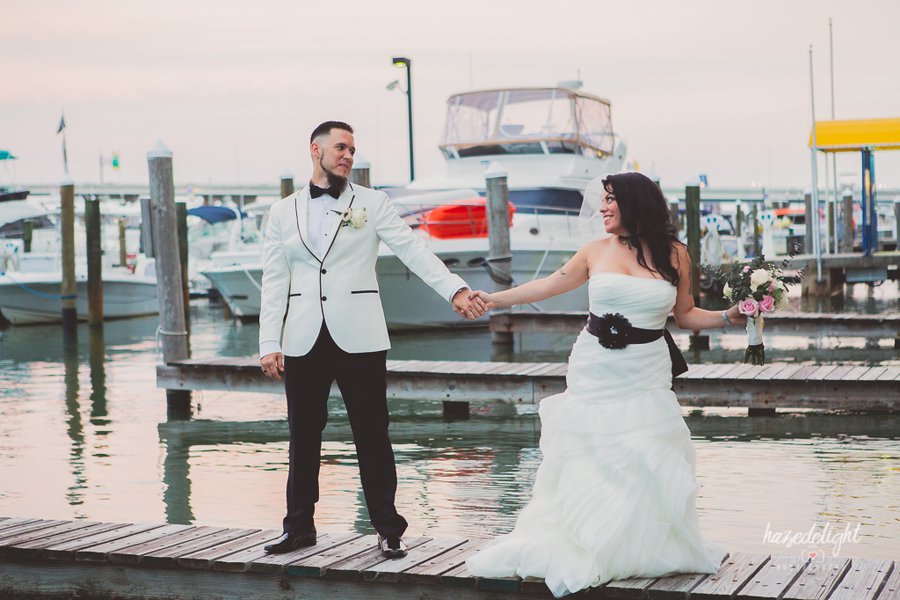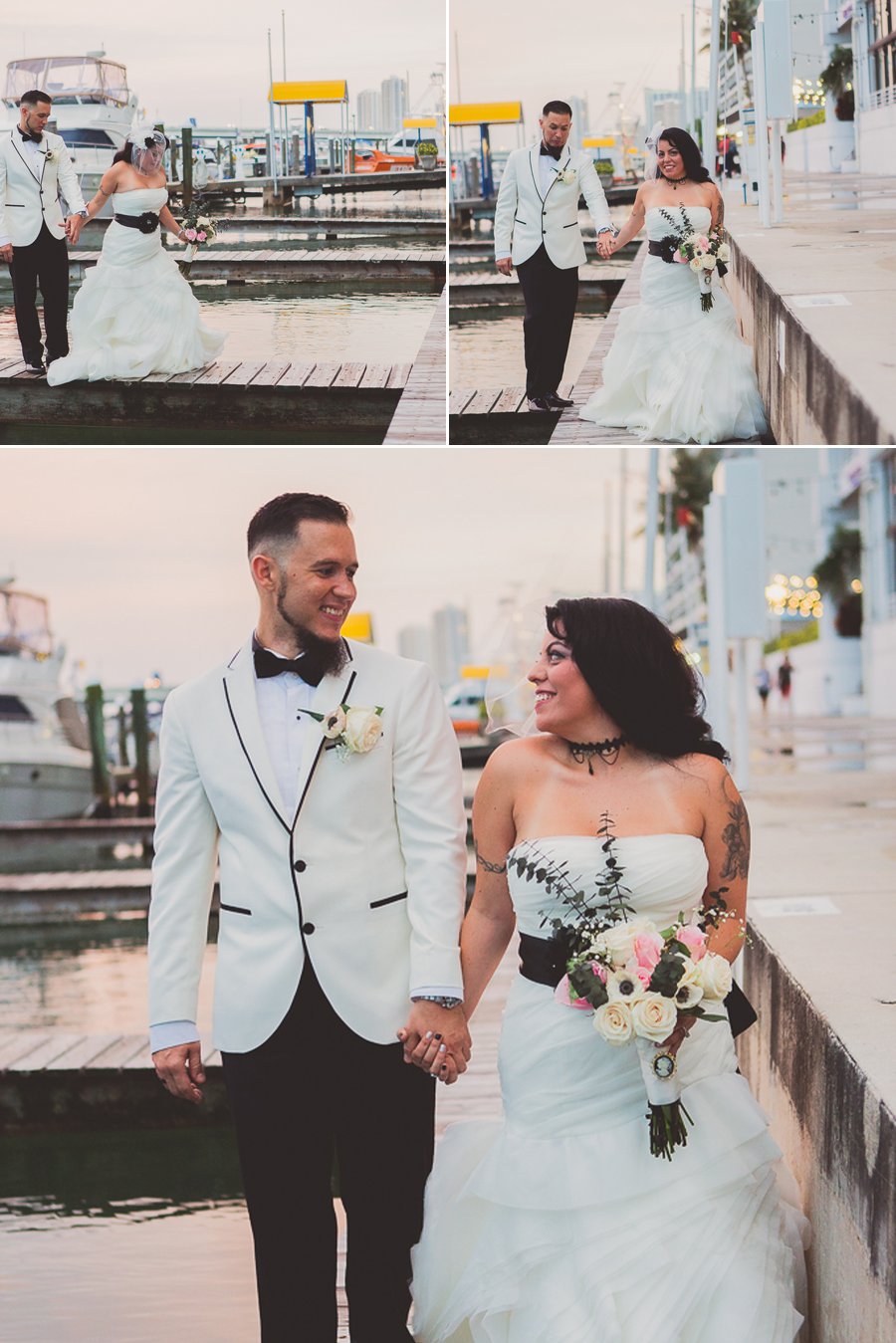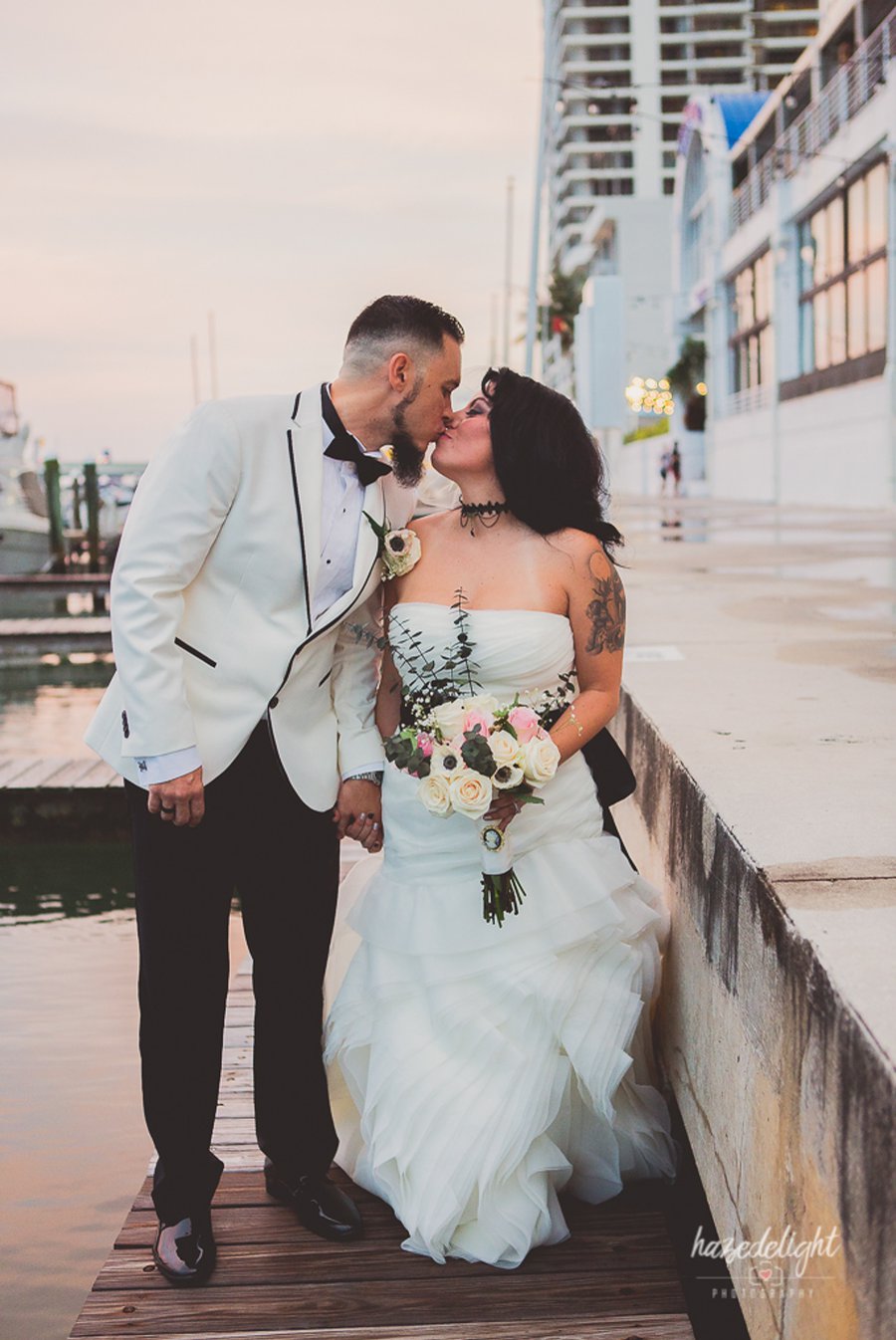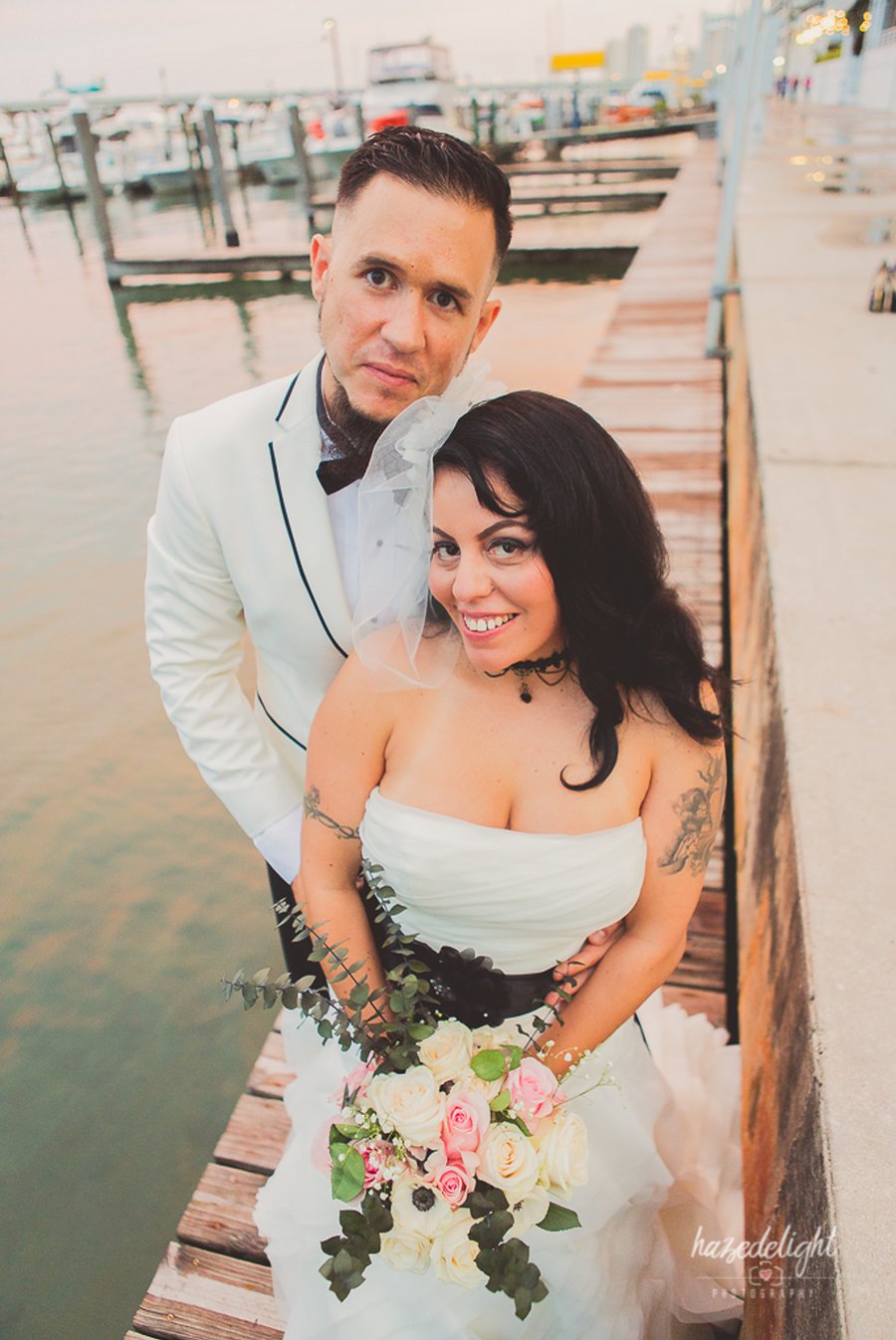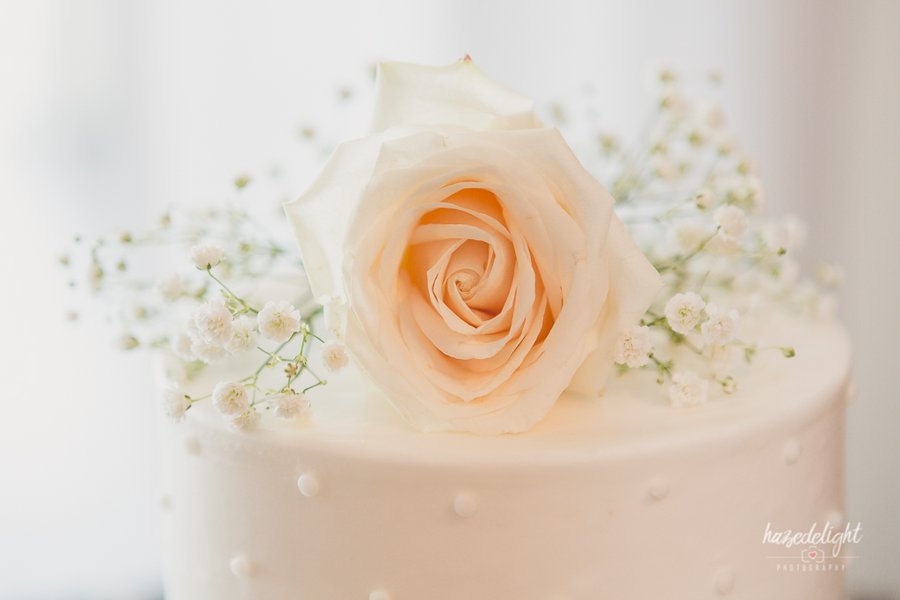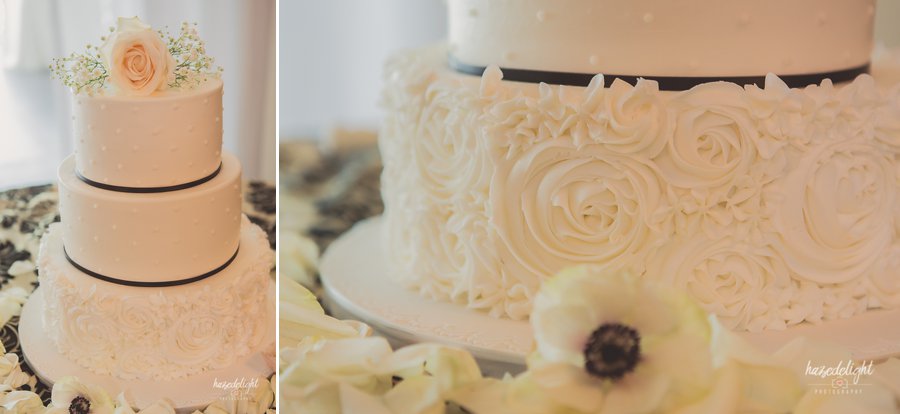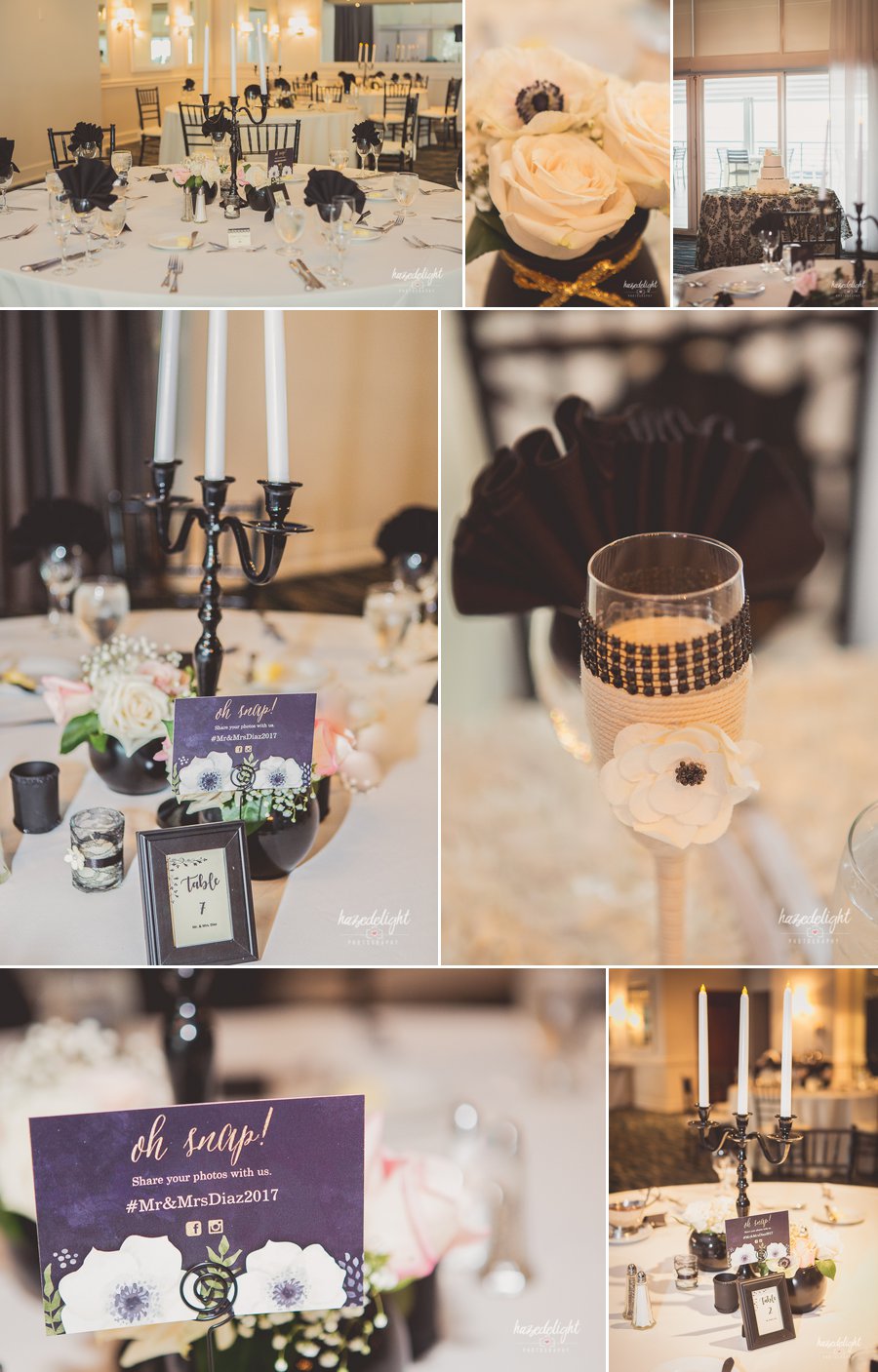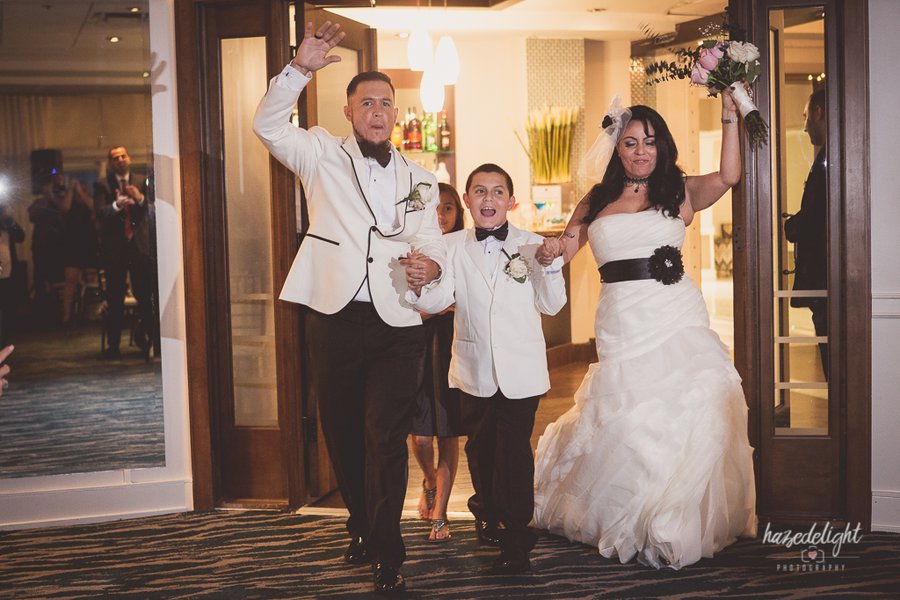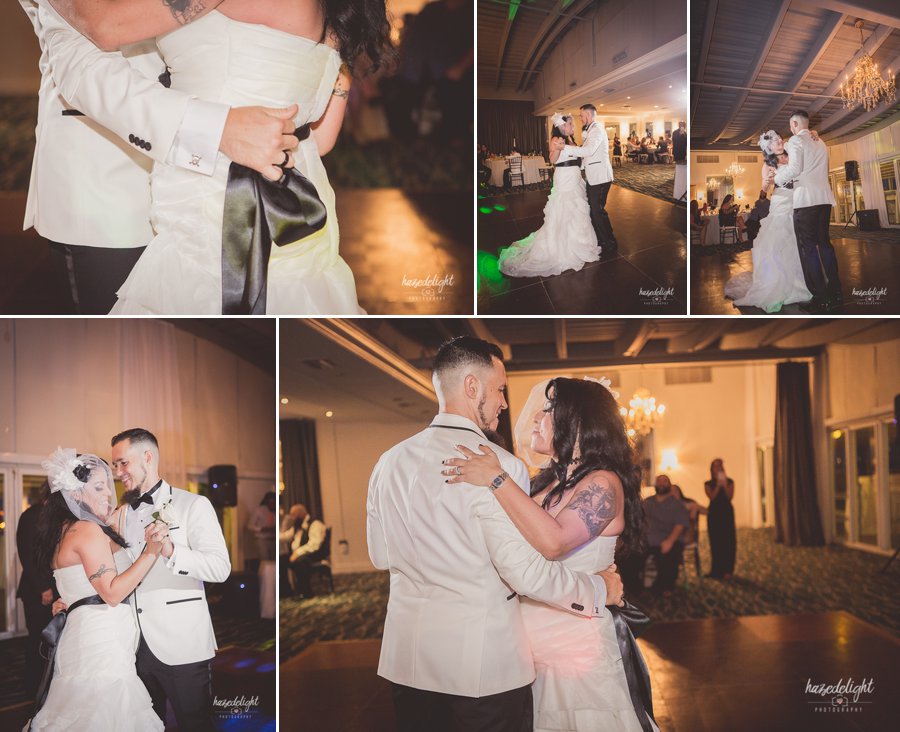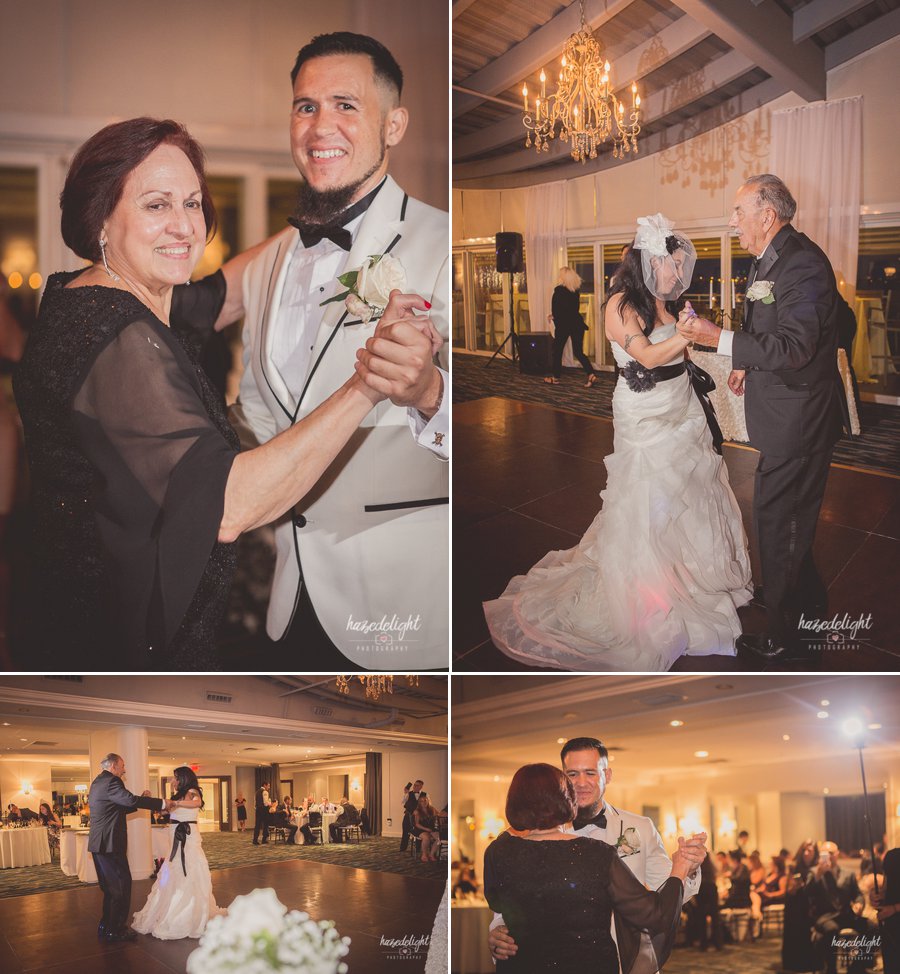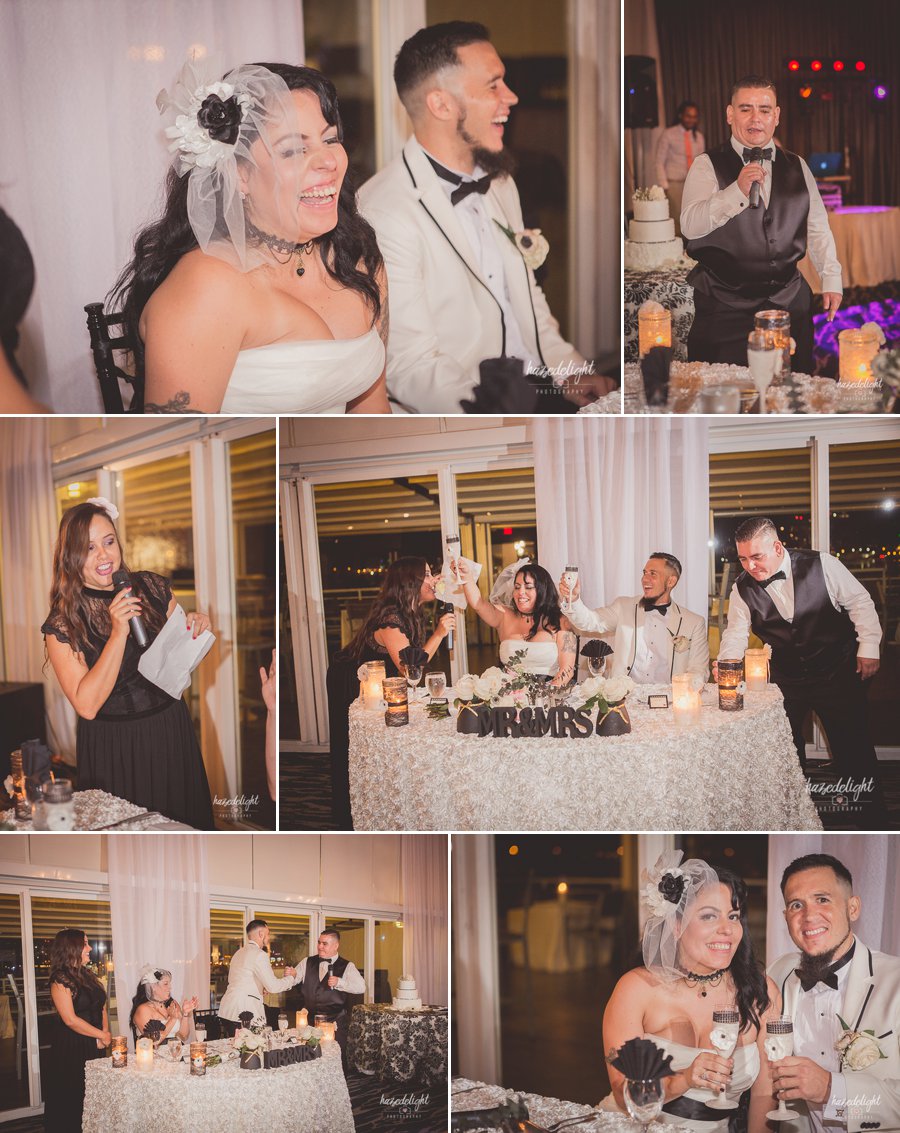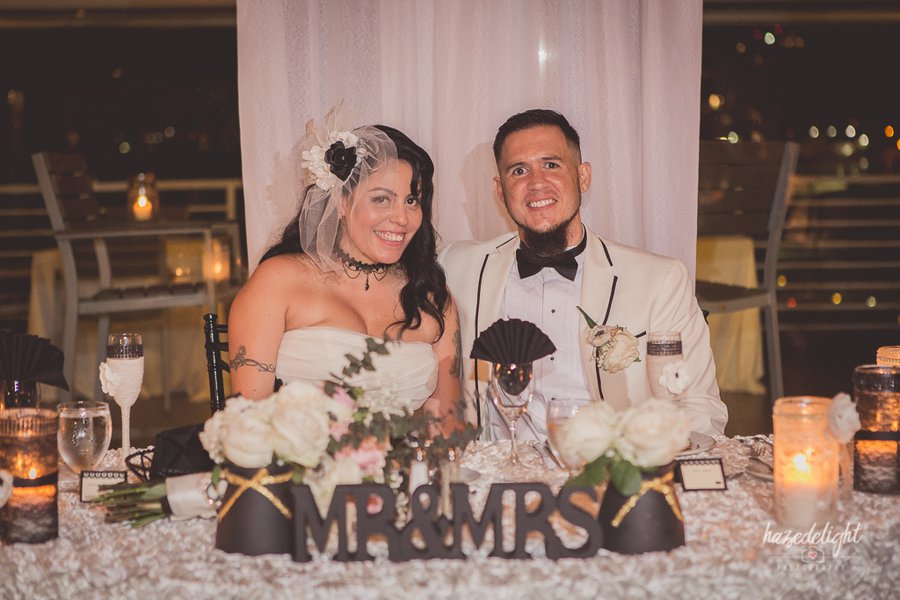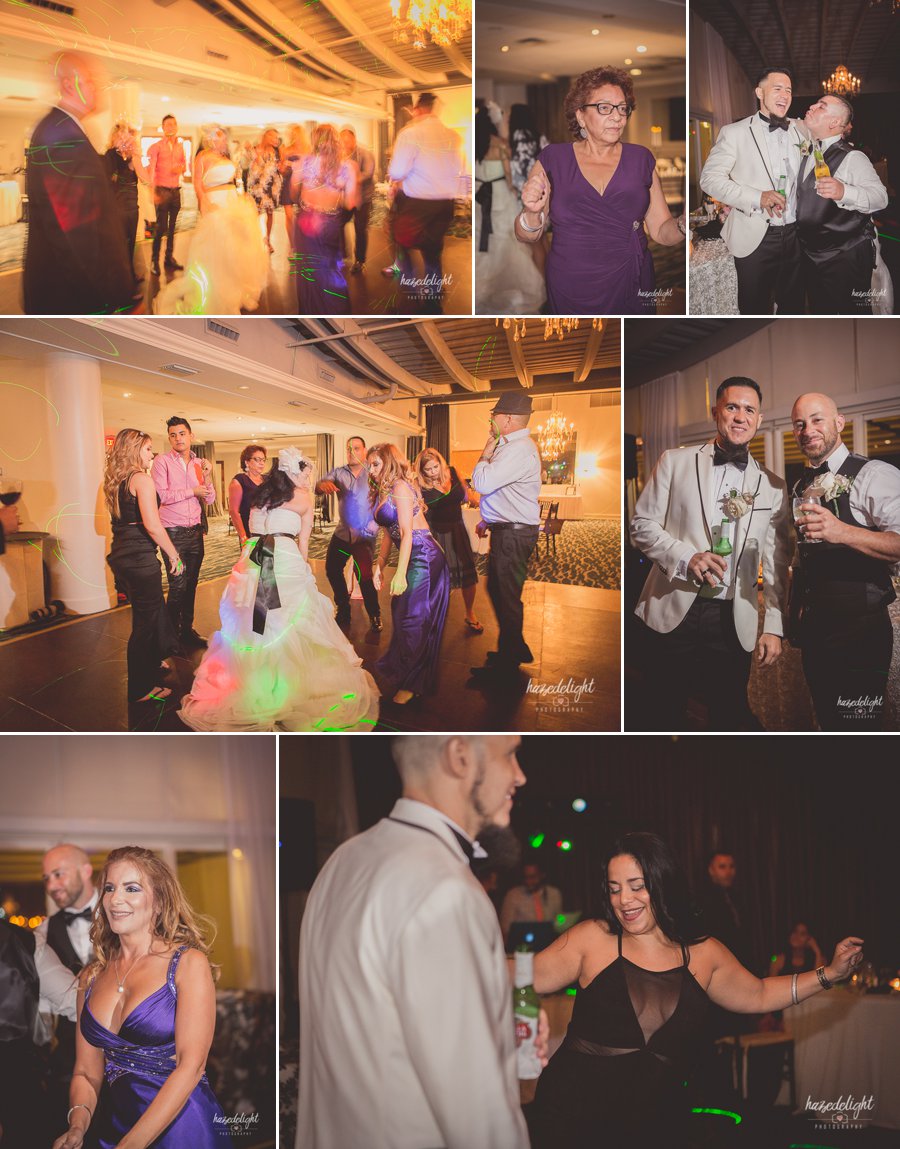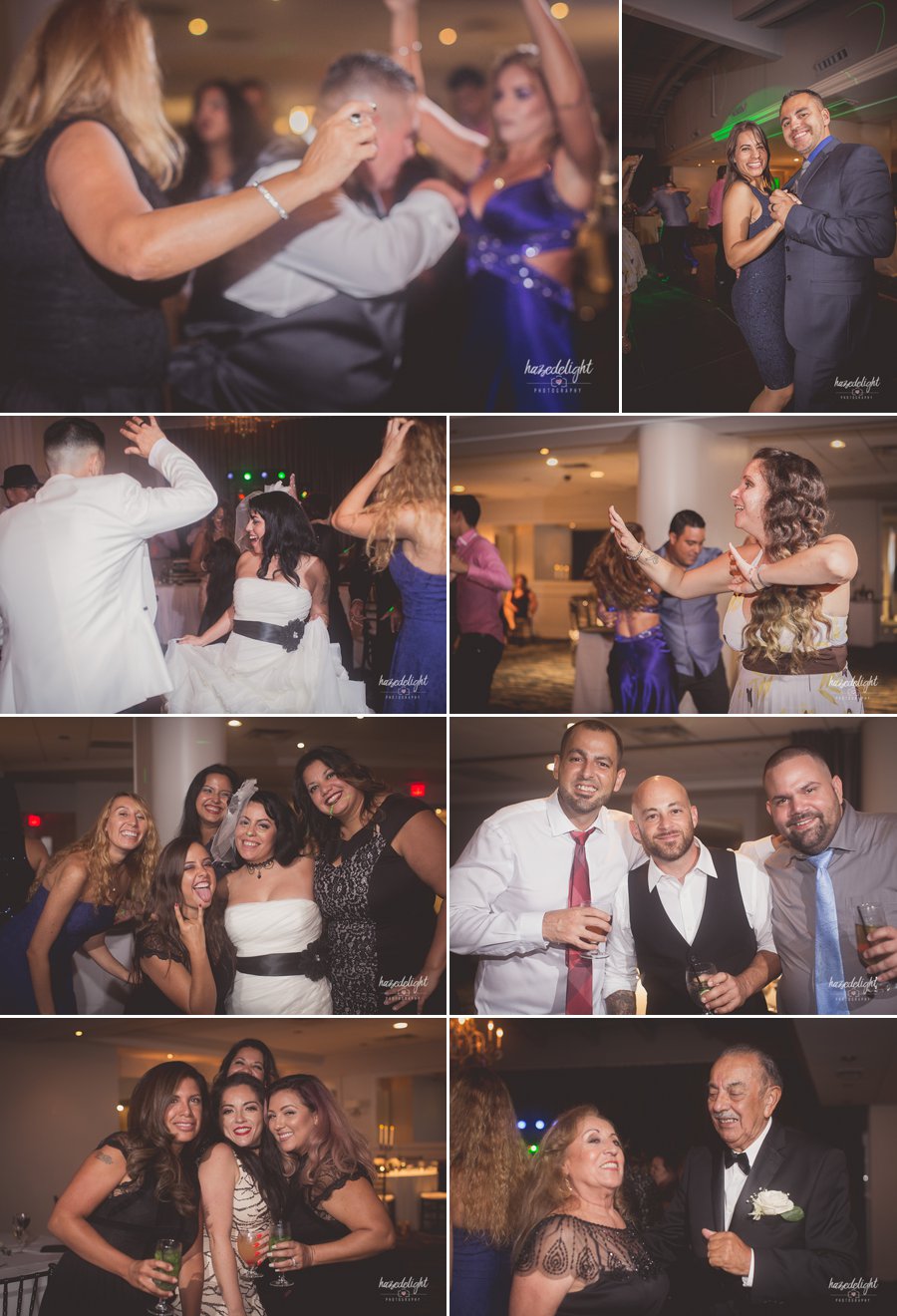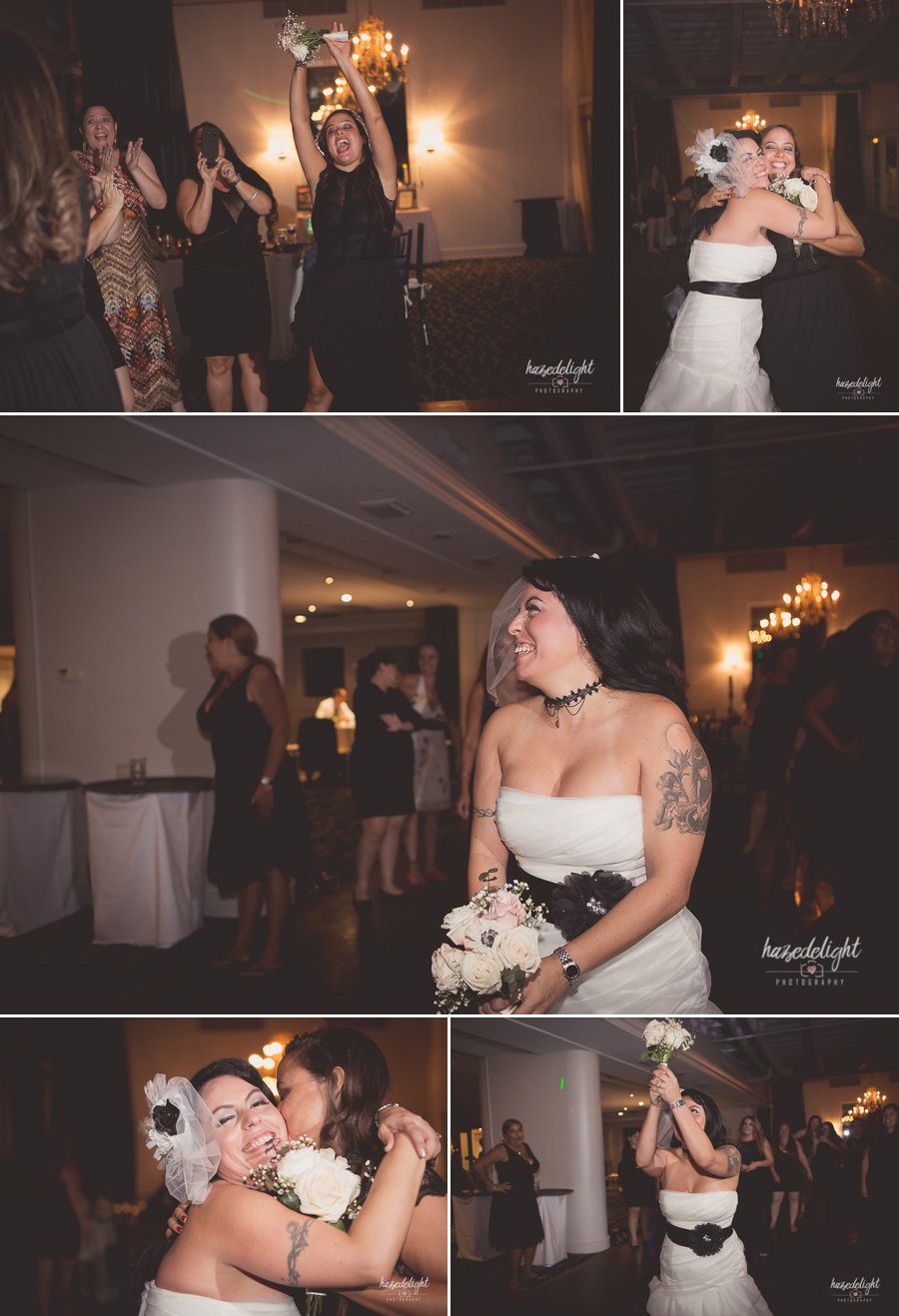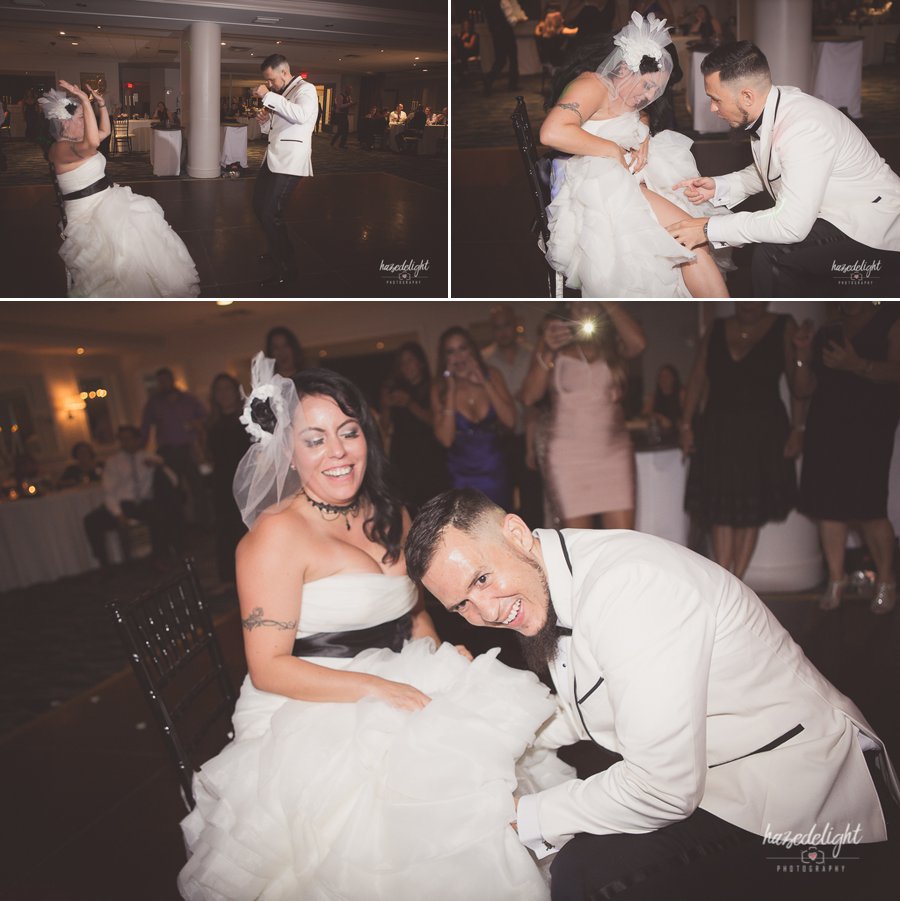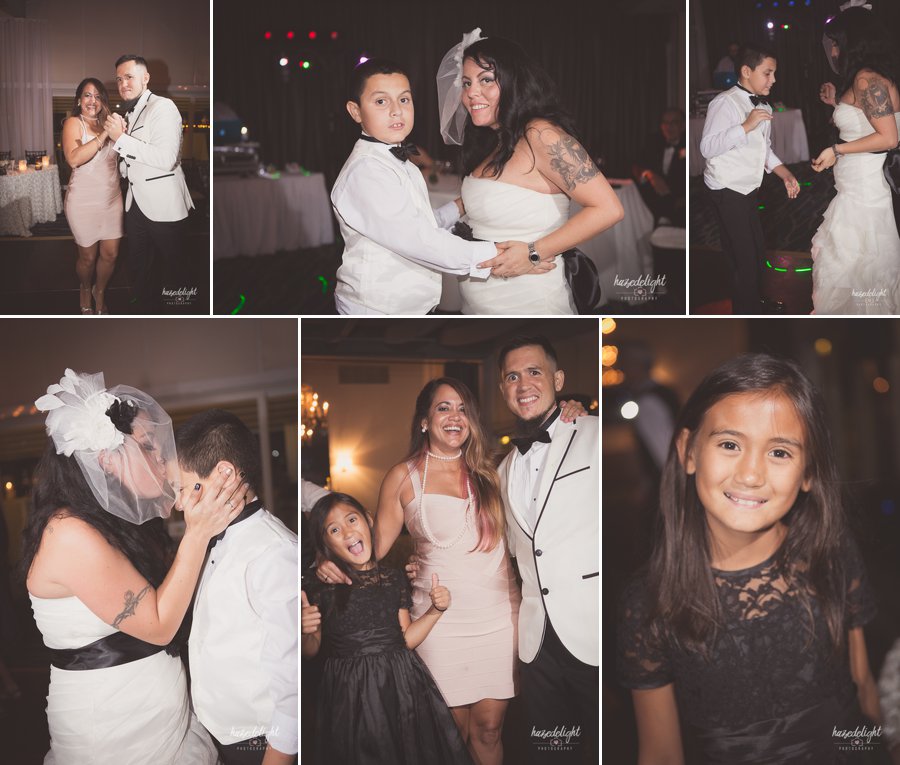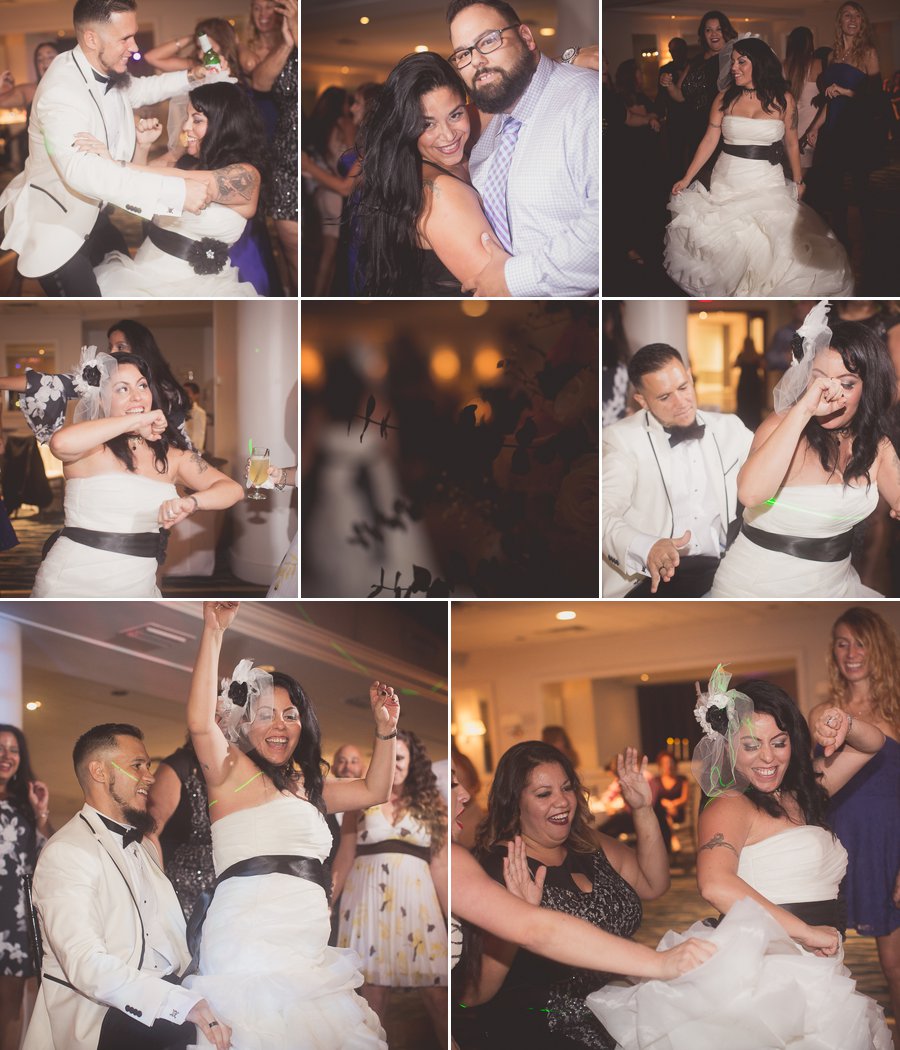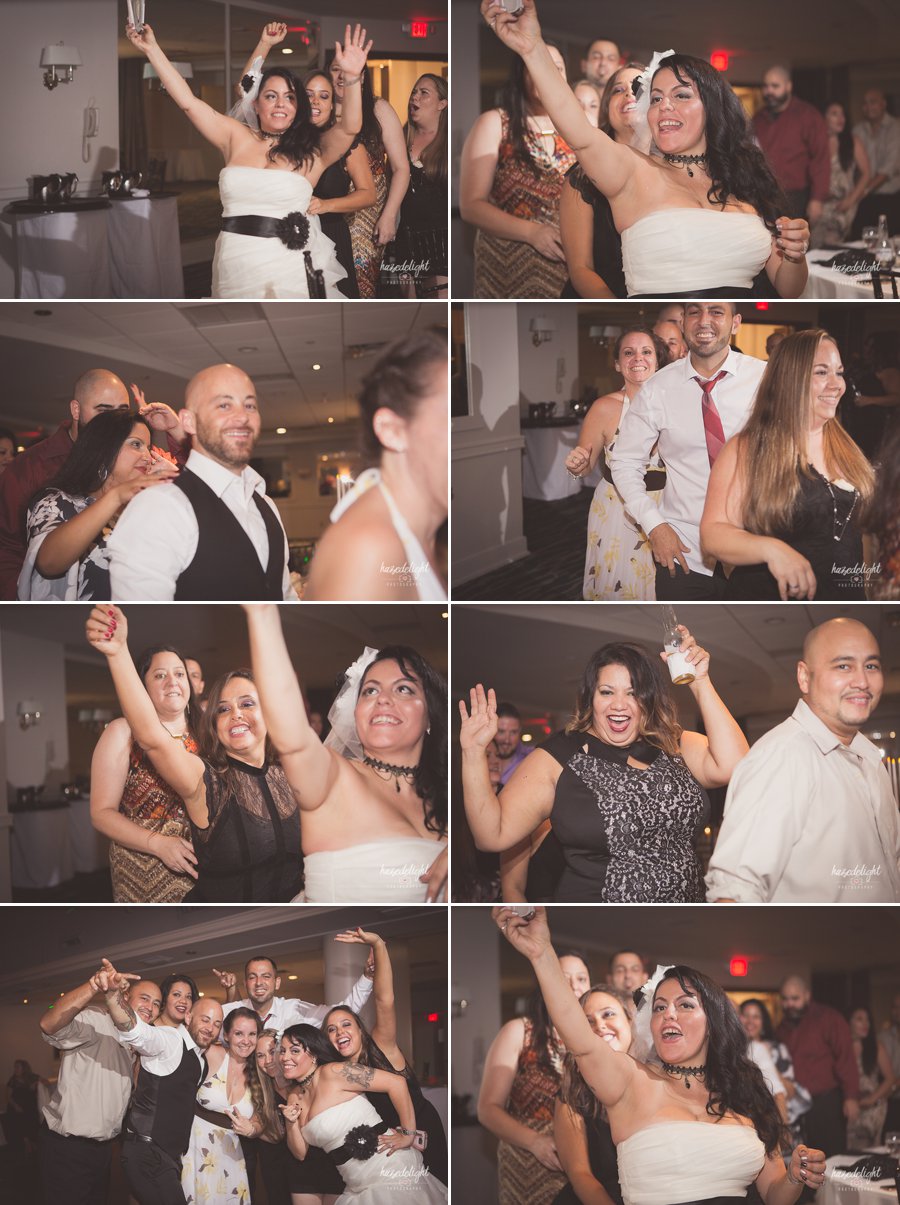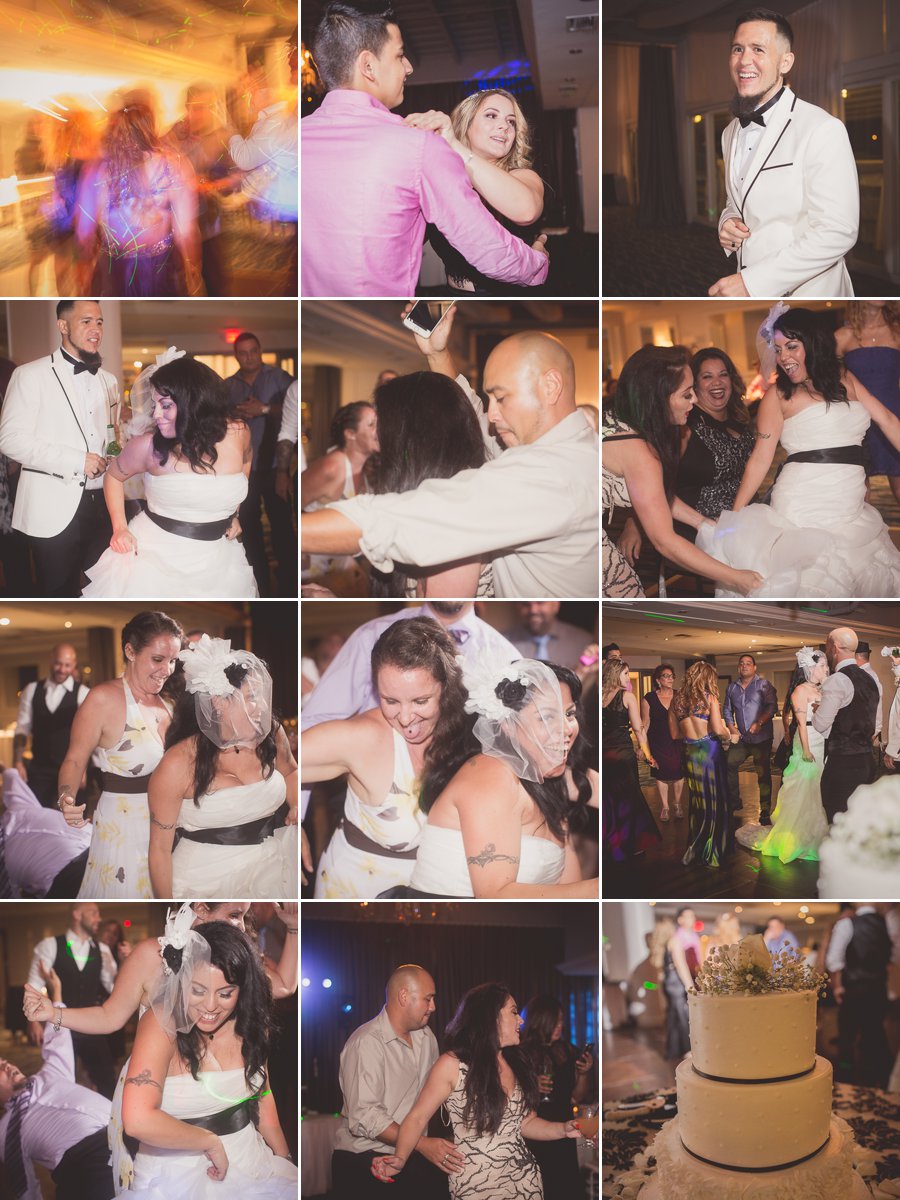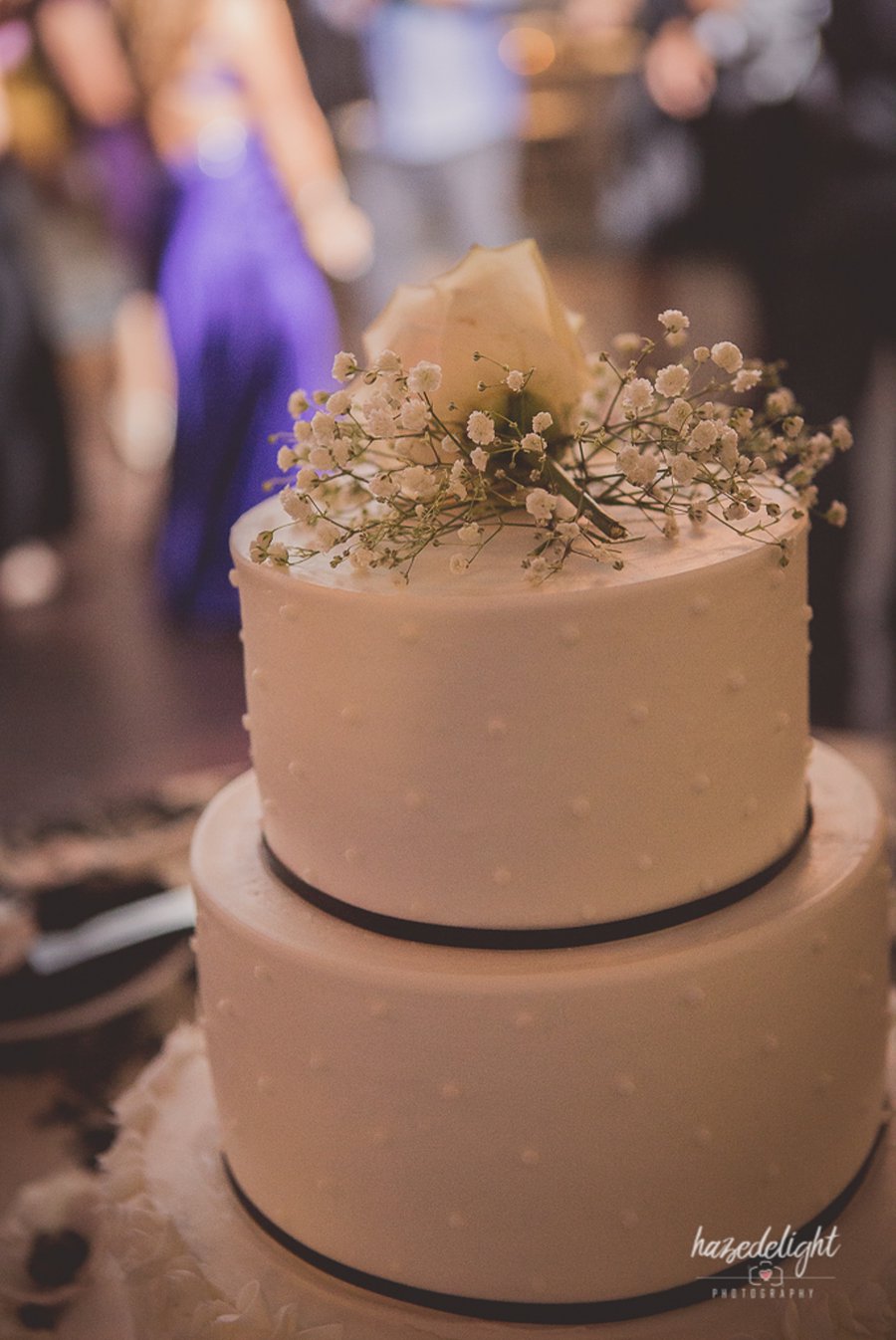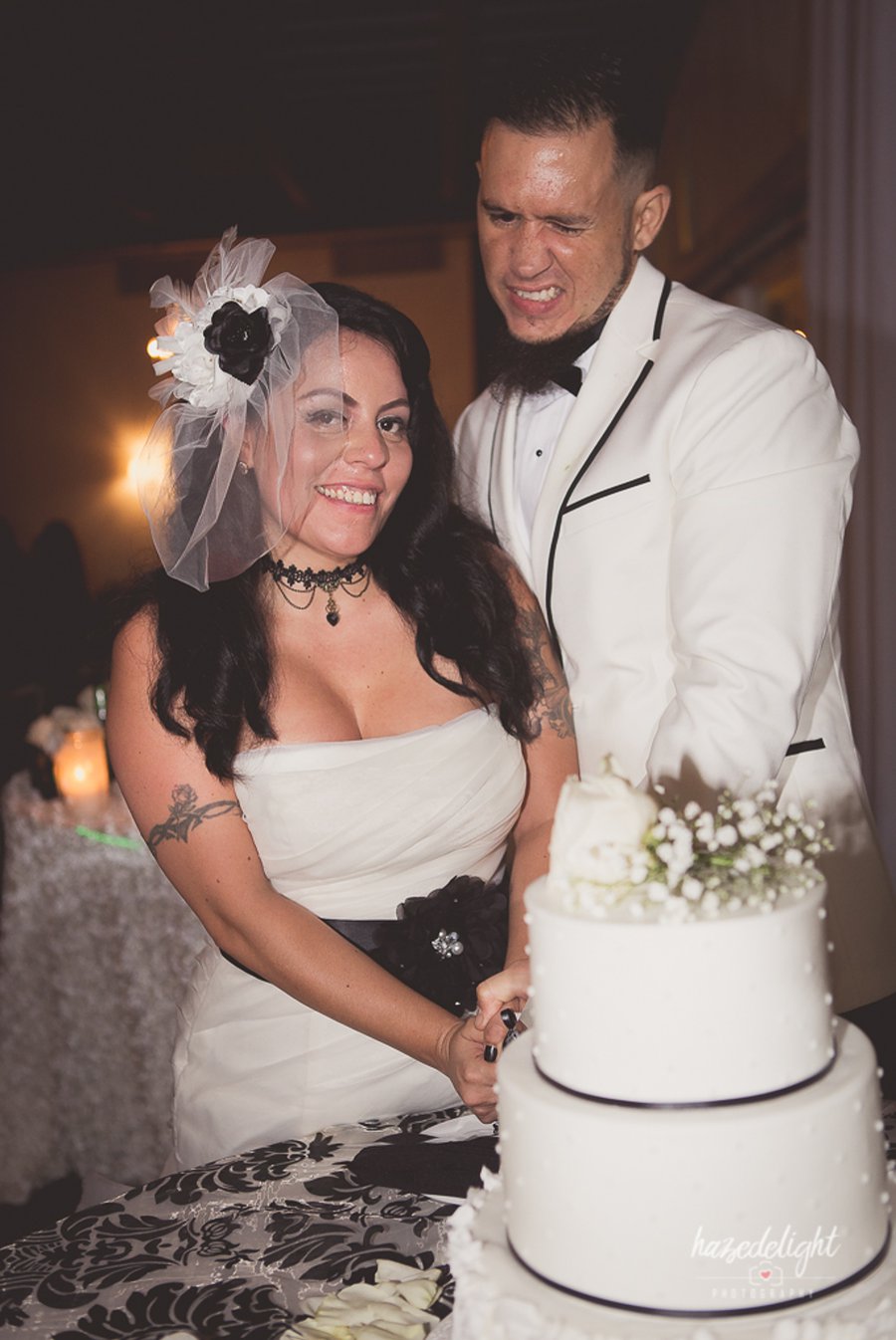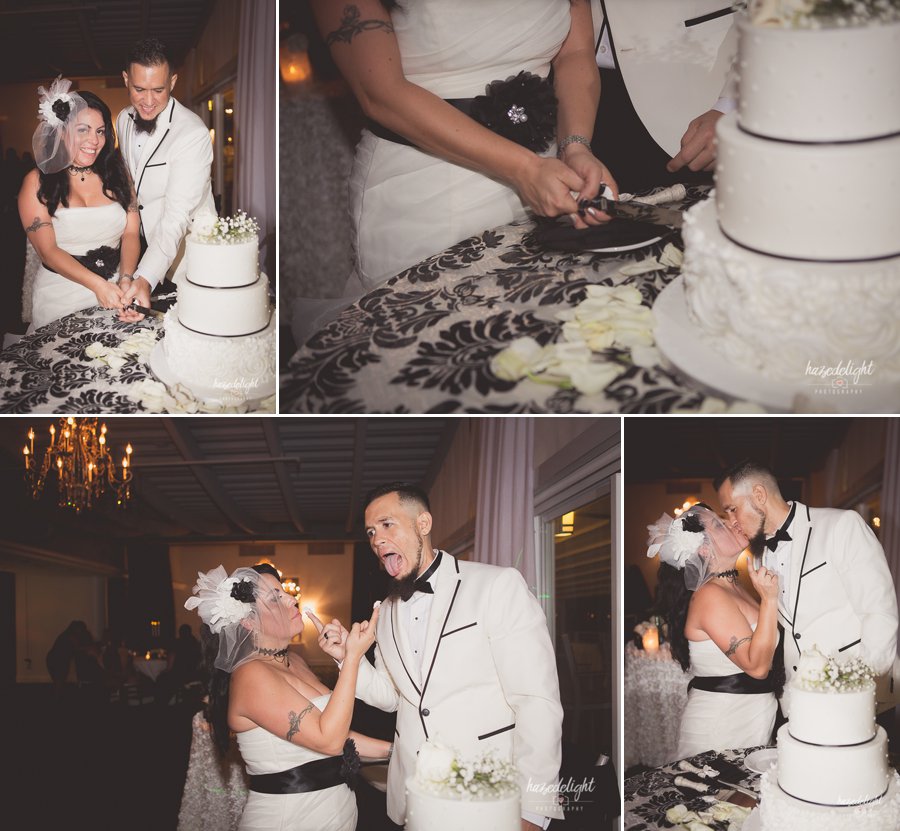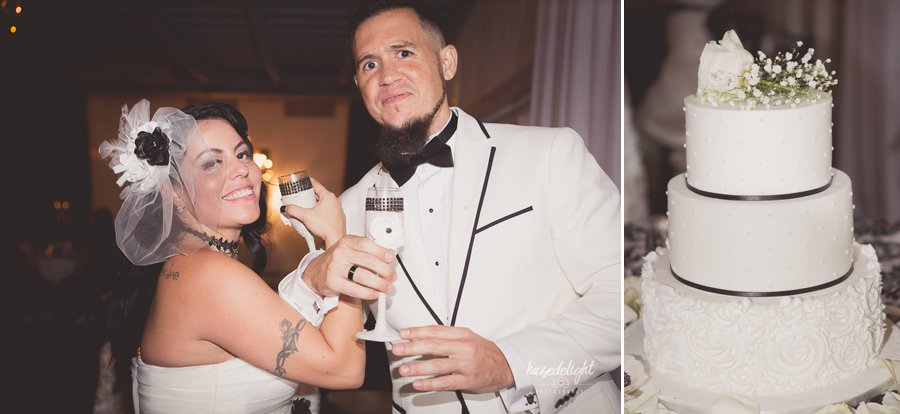 Image by: HazeDelight Photography
Location: DoubleTree Grand Biscayne Bay Hotel in Miami
Wedding Planner: Paddy's Event Planning
---
You might also like
---
---