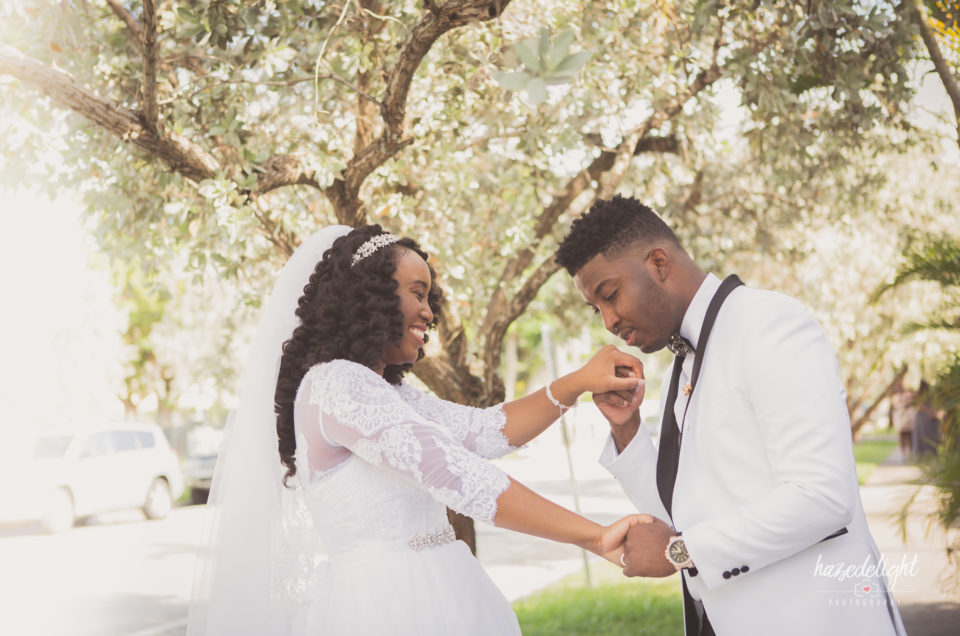 Who would ever know that after 6 years, this couple will be the one marching down the aisle now in a Romantic Wedding in Coral Gables, FL? Joined by their closest family and friends, they openly declared their love for each other, reminiscing the day they first met.
Malissa and Jean met in a wedding 6 years ago. They were chosen together to walk as a bridesmaid and groomsman in one of their friend's wedding. Their friendship turned into a romance that eventually led to saying " I DO".
Malissa and Jean had their preparation at the Hilton Miami Airport, followed by Ceremony and Reception at the Coral Gables Woman's Club. Malissa wore a white long gown, tight on top with a ballgown skirt in chiffon material. To accentuate her figure, she used a silver decored belt. Jean, on the other hand, wore a white suit with a touch of black. Both looked so good looking and excited for their wedding. The Bridesmaids looked pretty in their pink long dresses and the men handsome in black suits and bow-tie.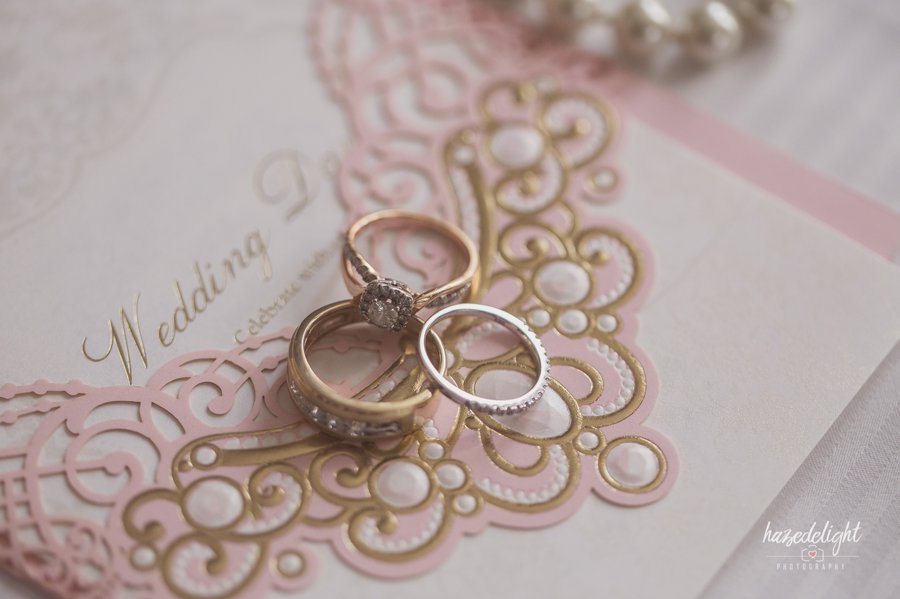 The Betsy- Johnson shoe Malissa wore added value to the whole outfit, making her look classy and stylish altogether.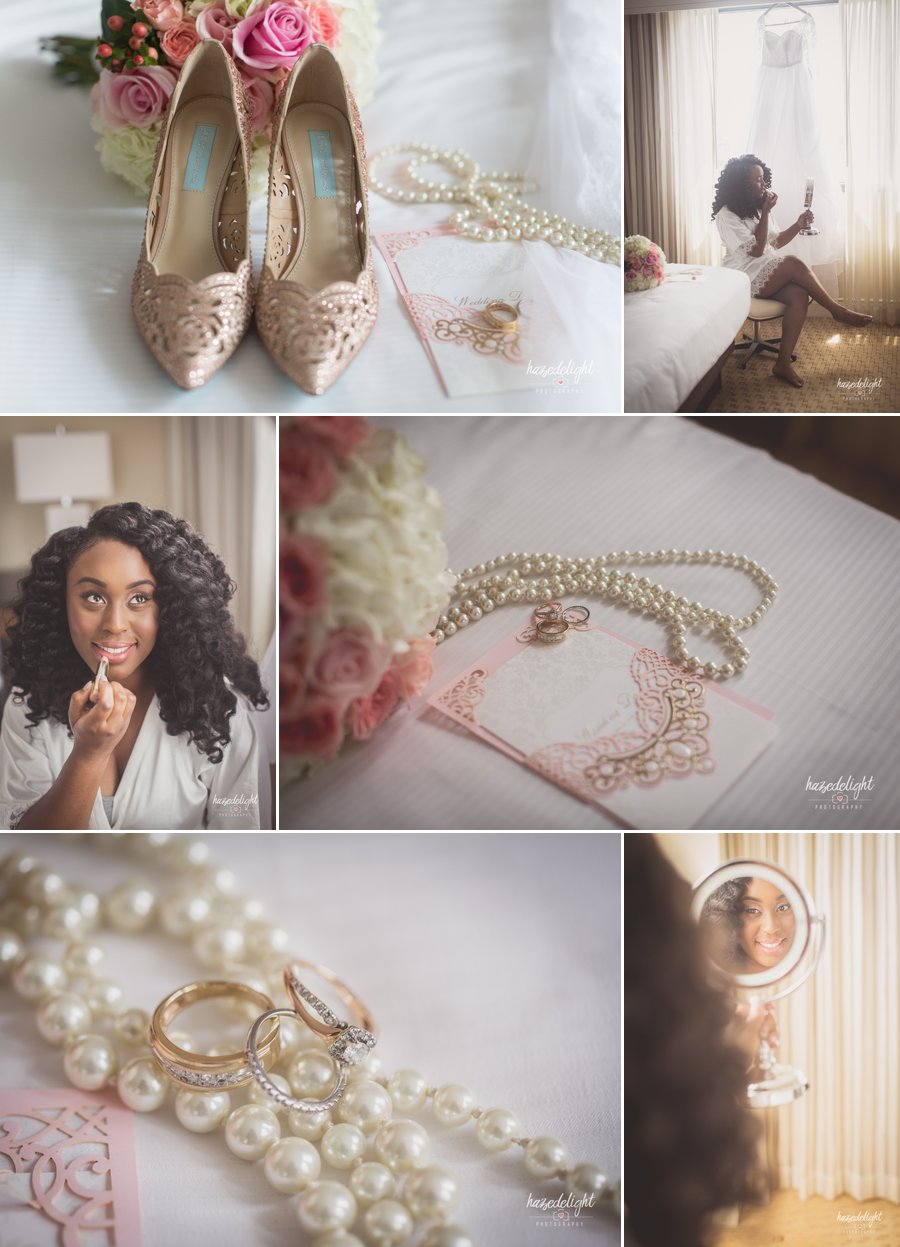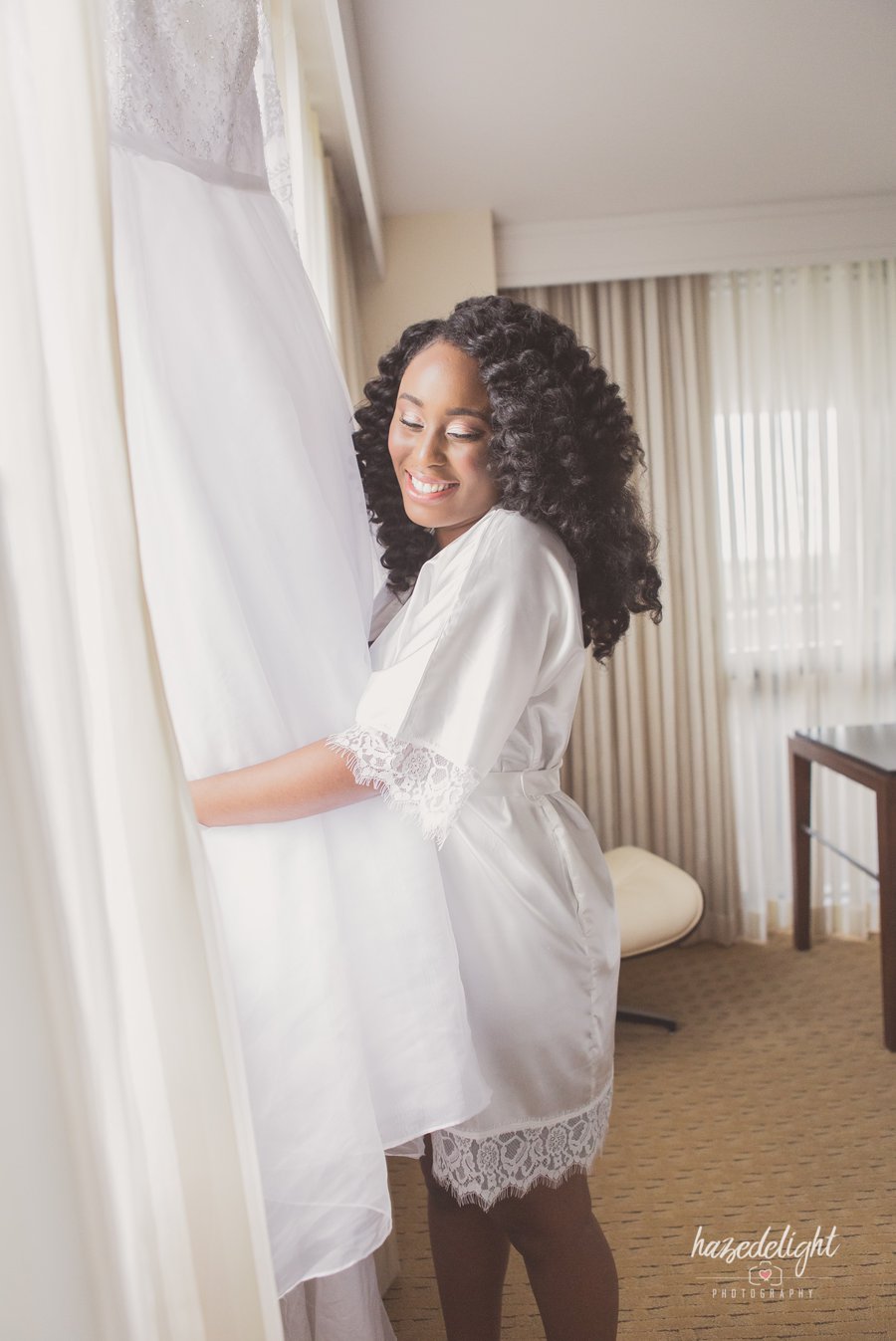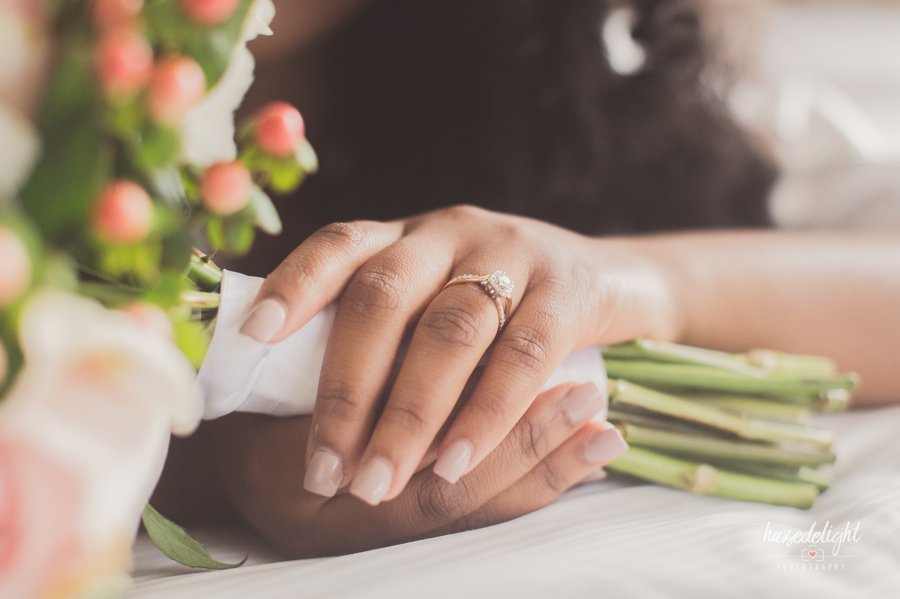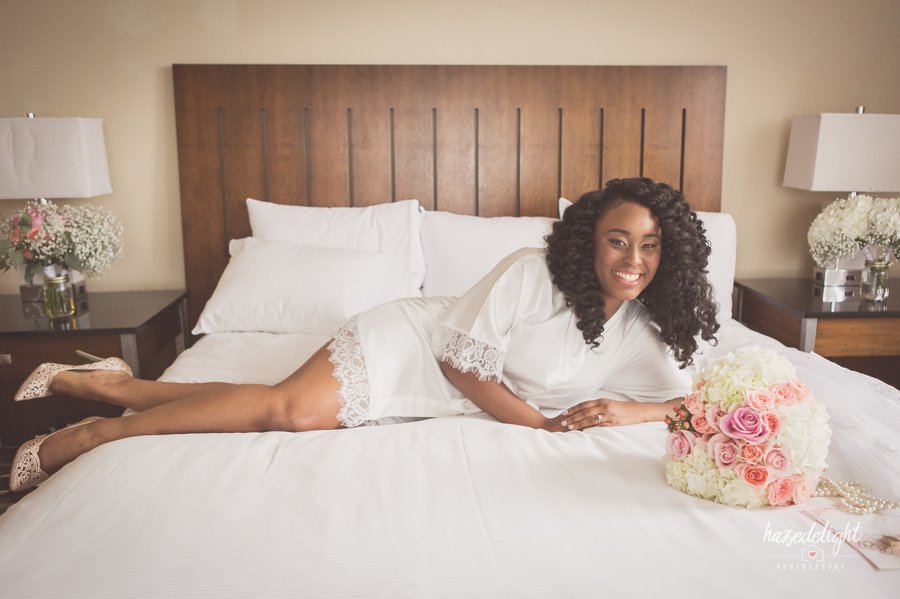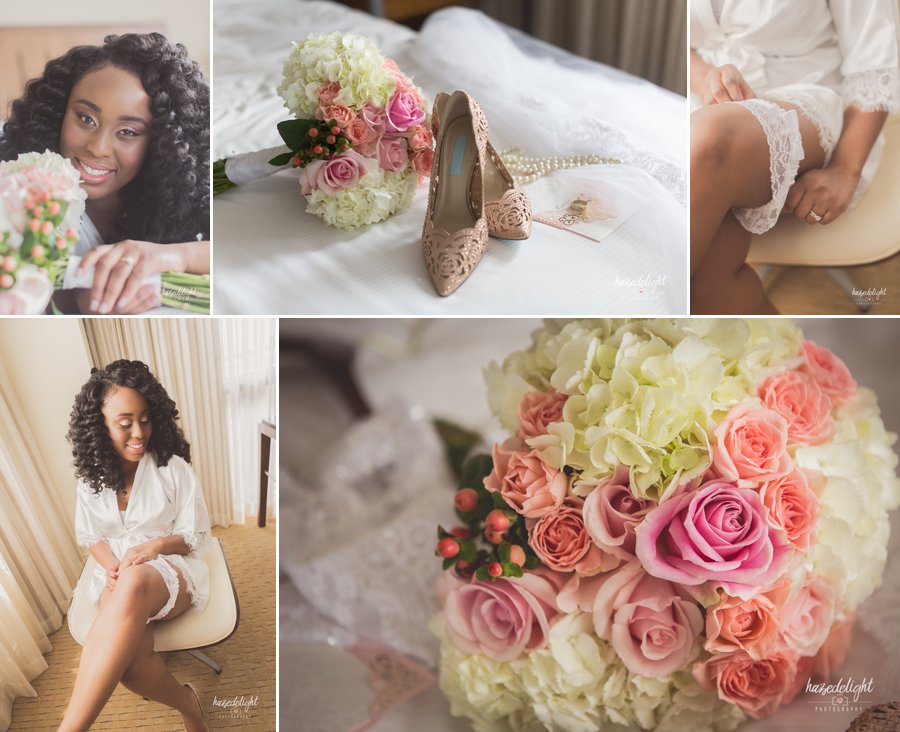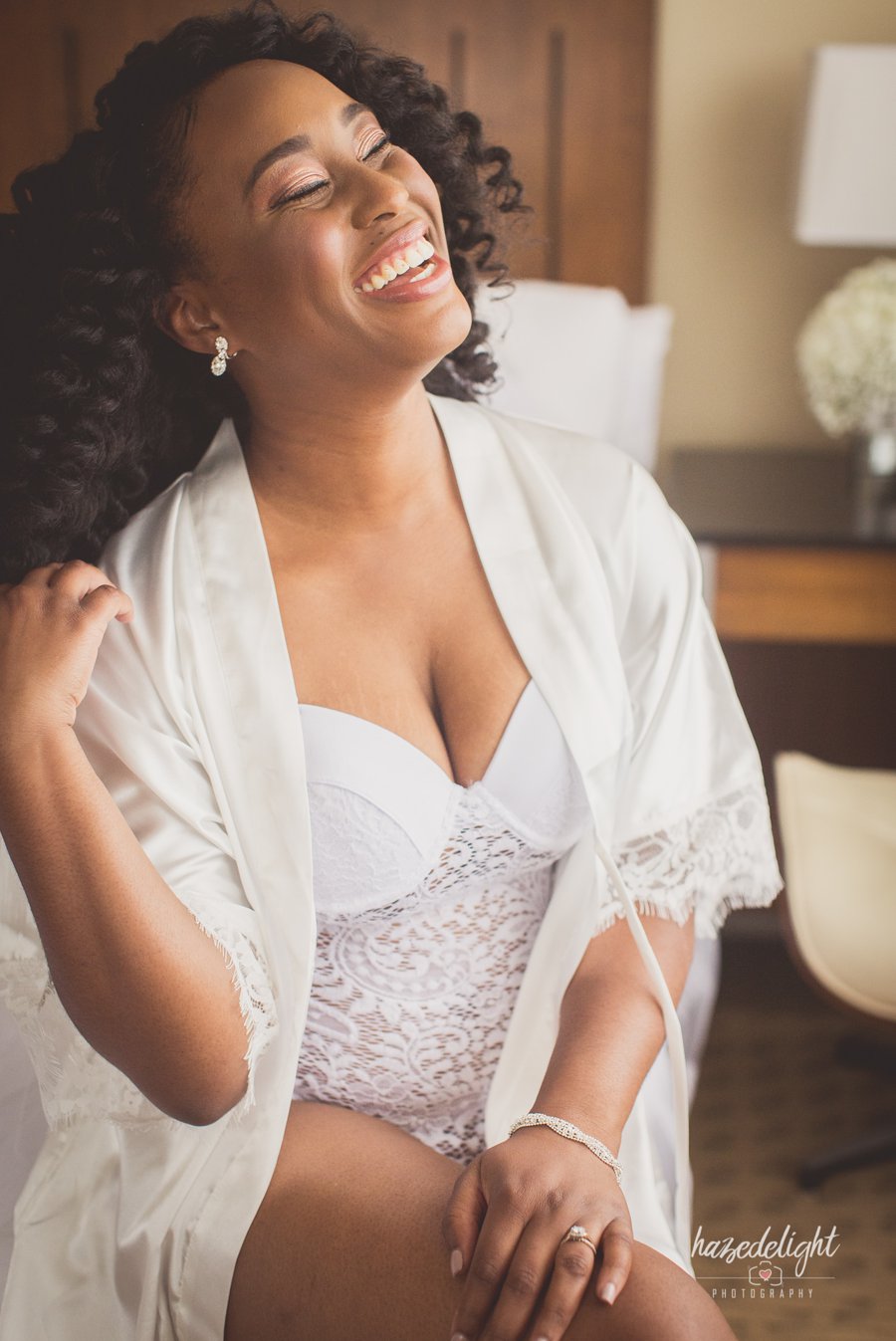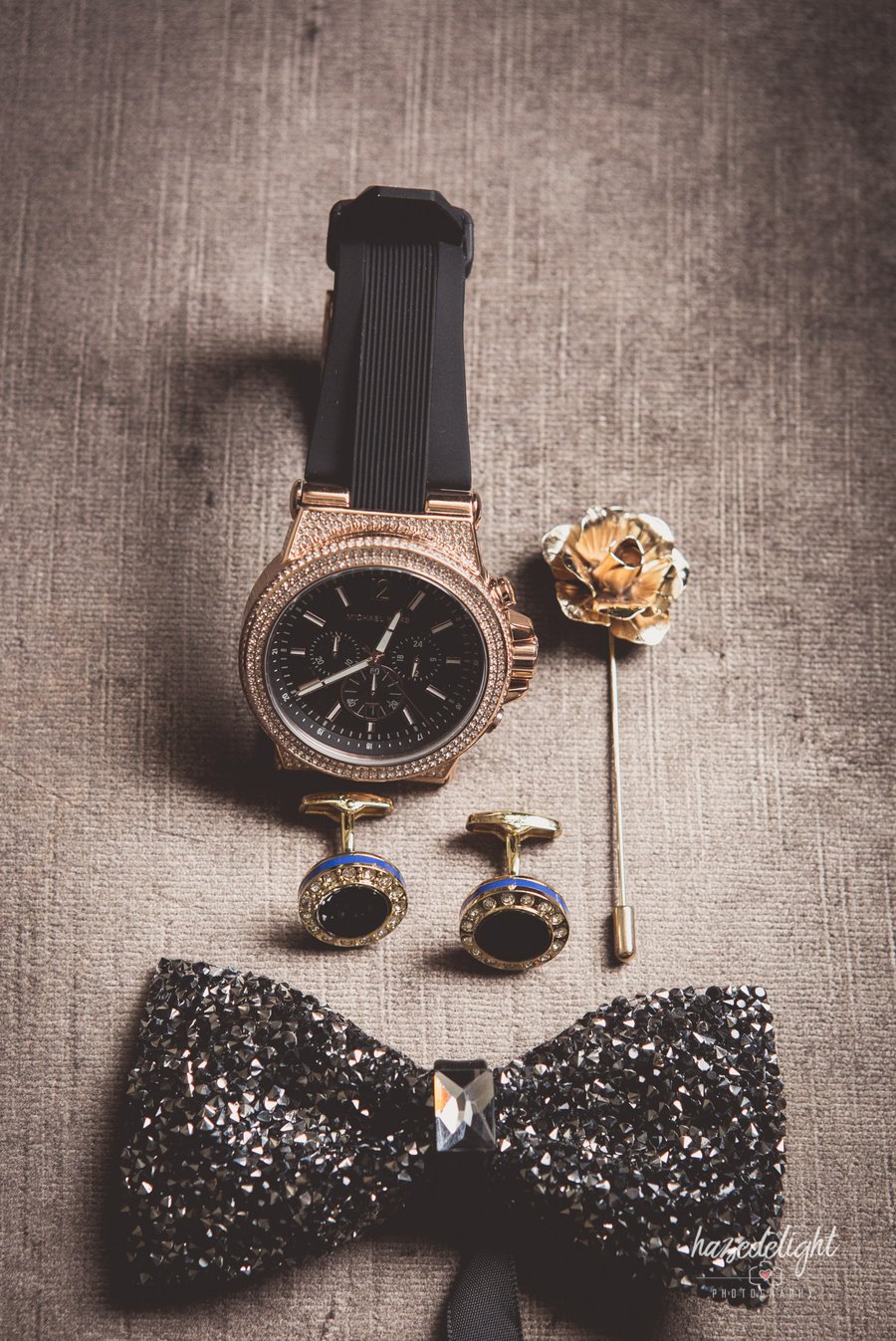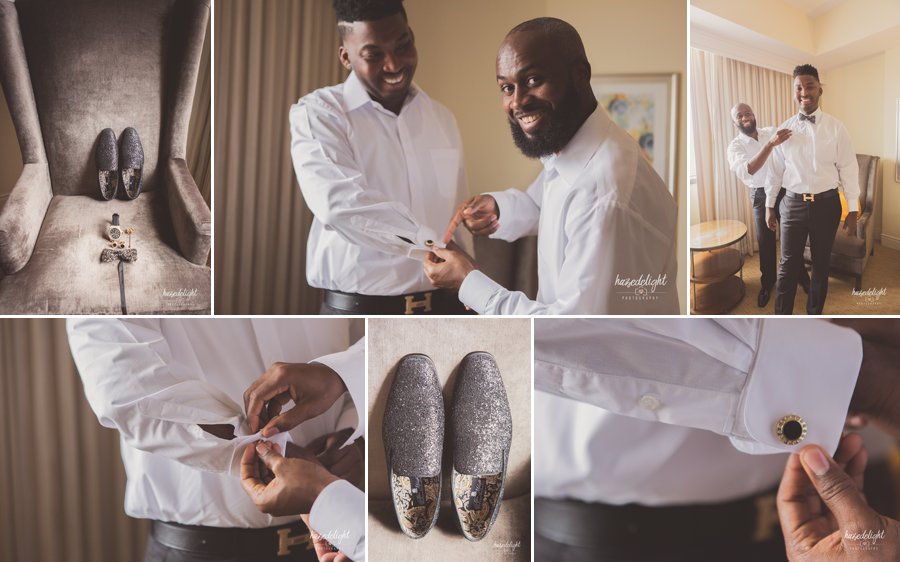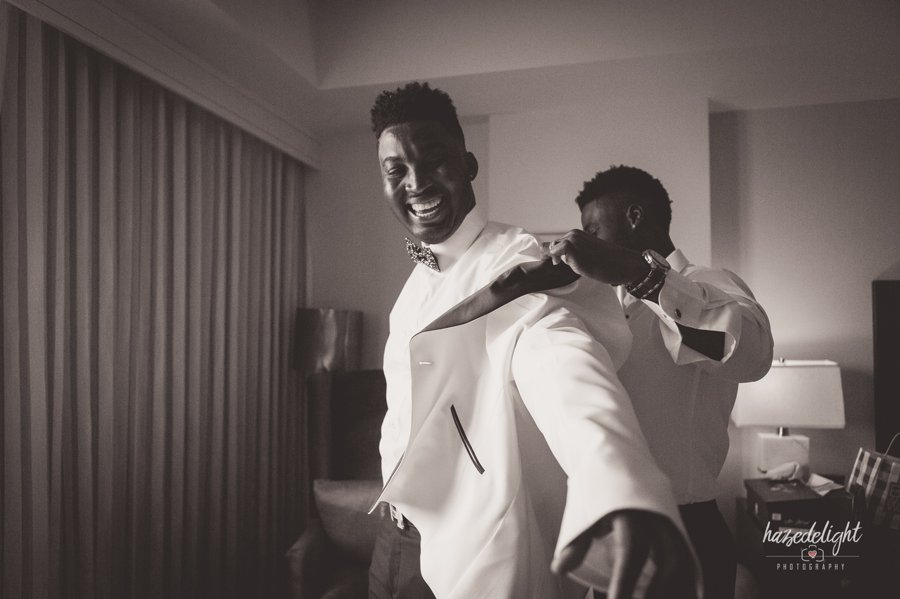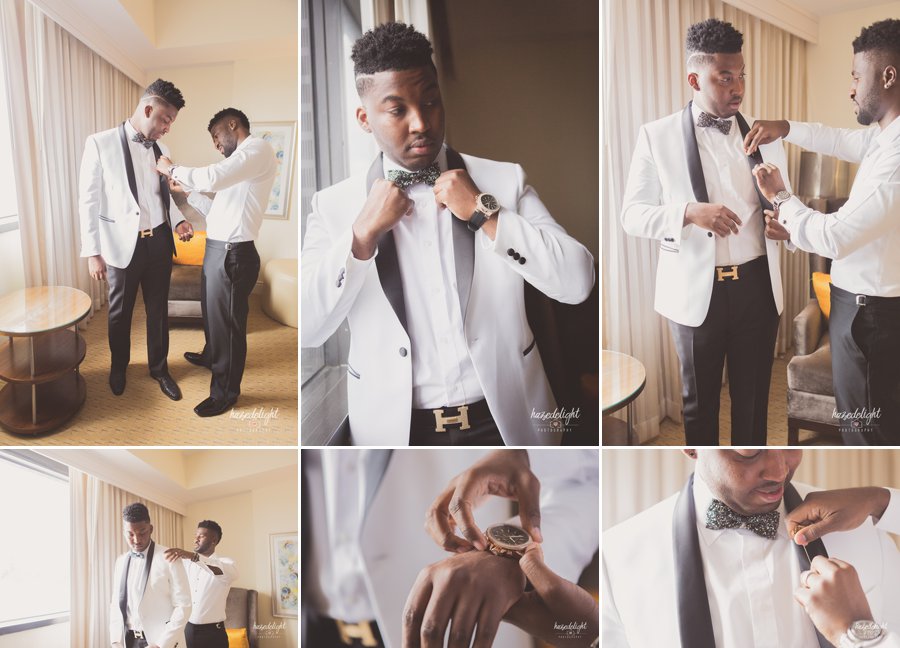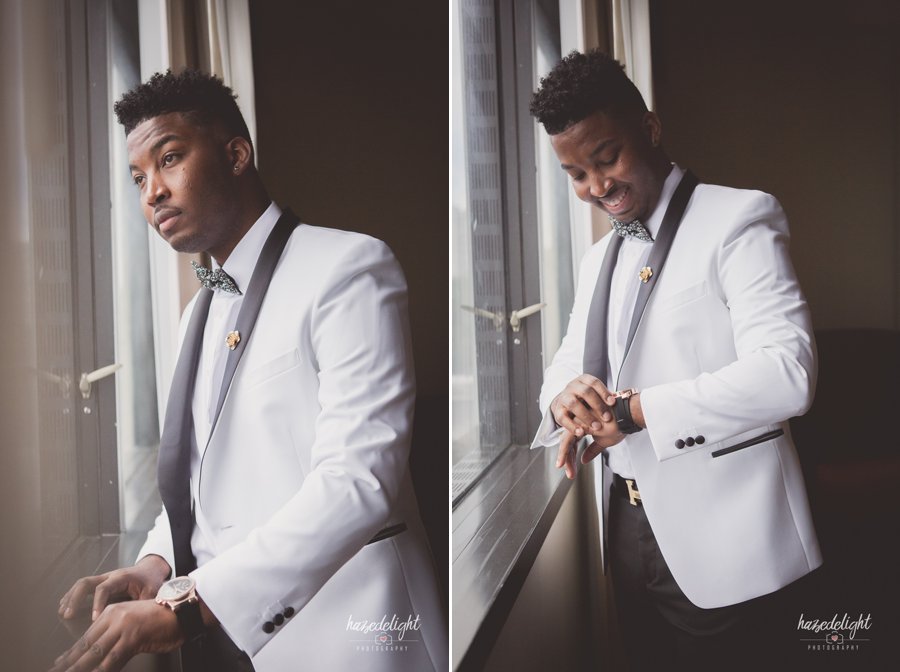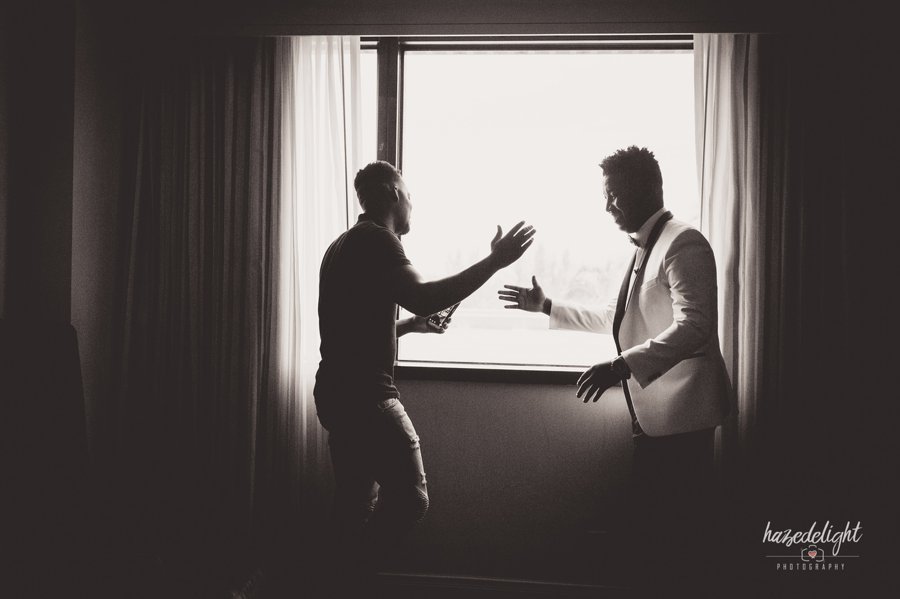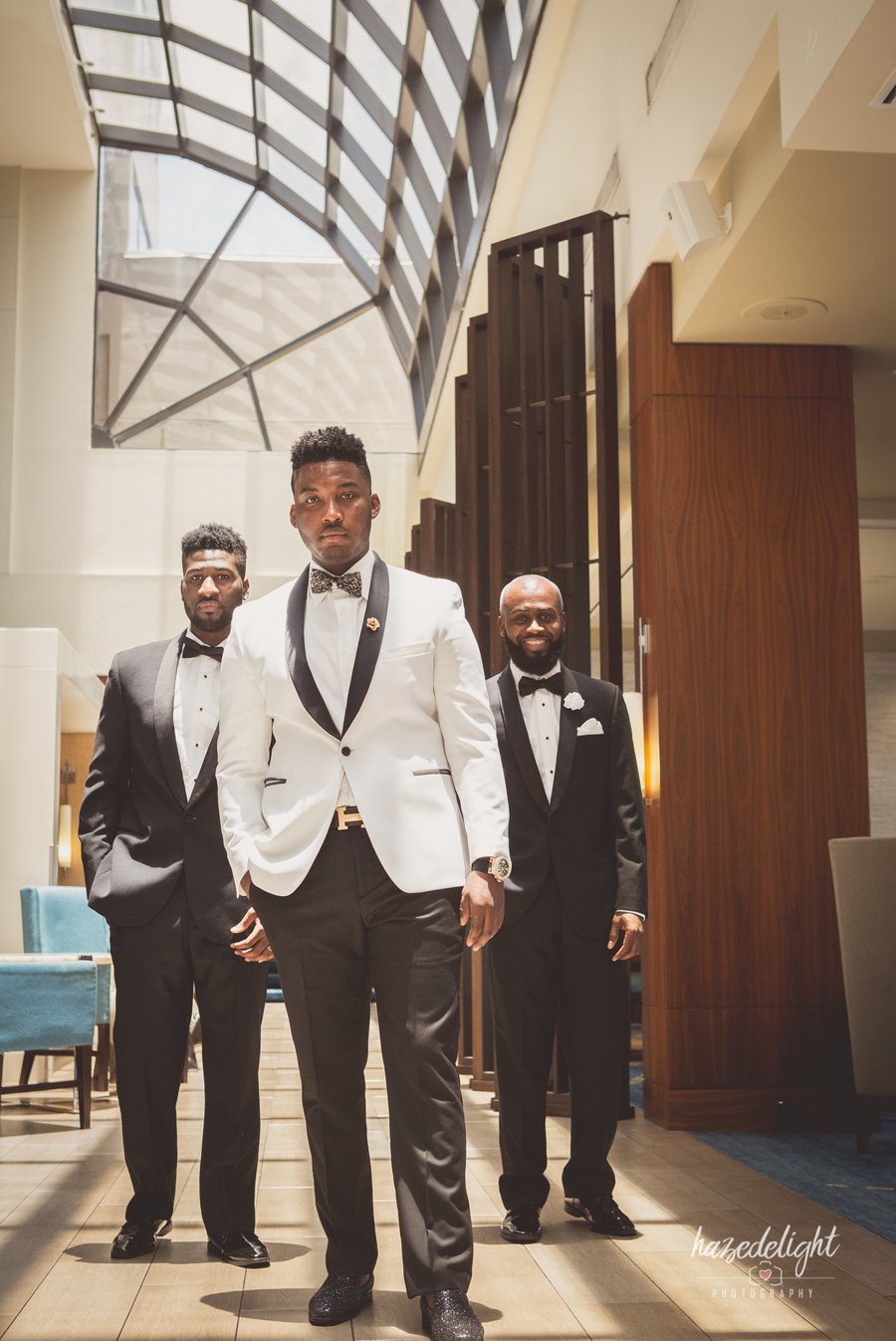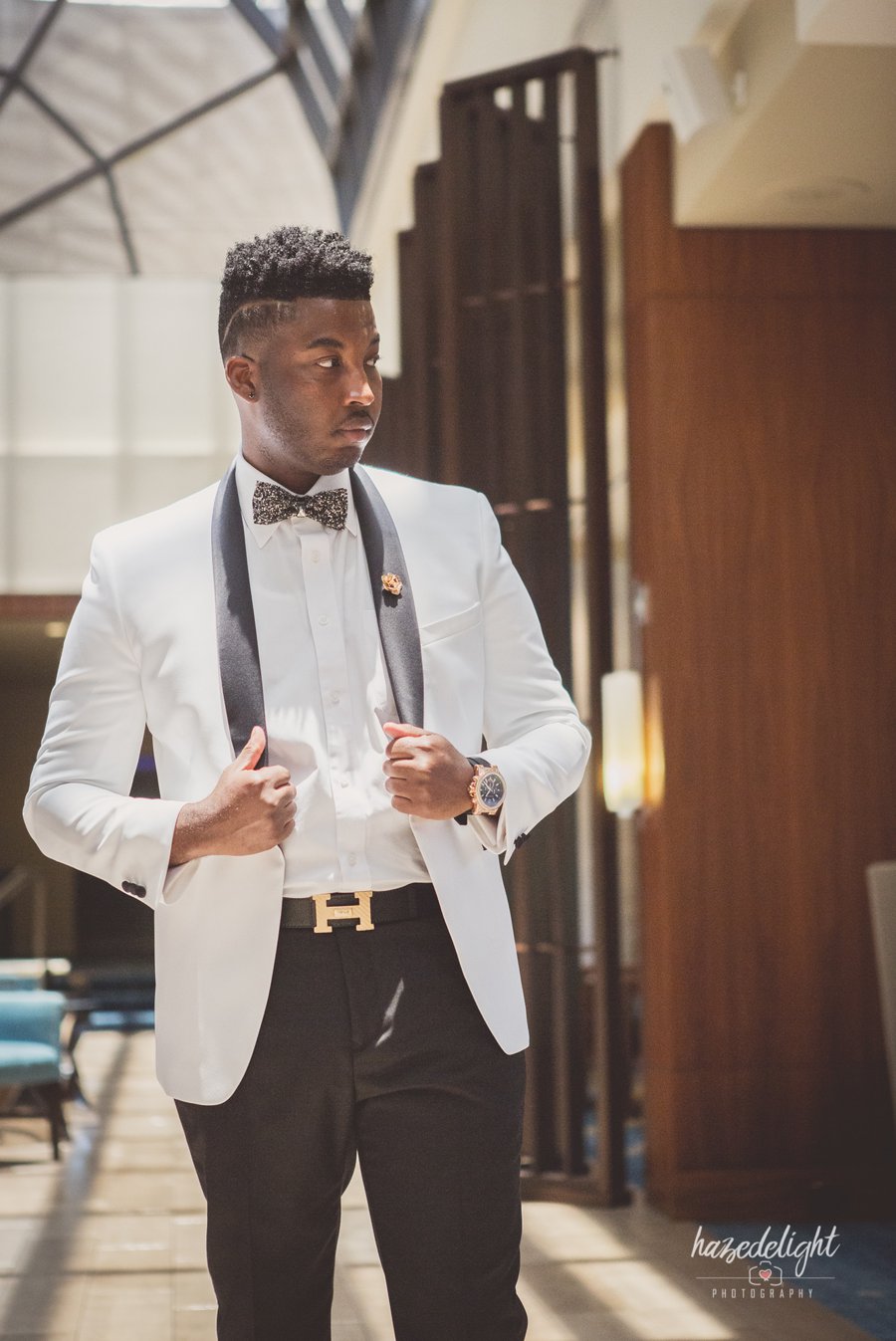 Malissa here being helped by her mom, sister, and Matron of Honor.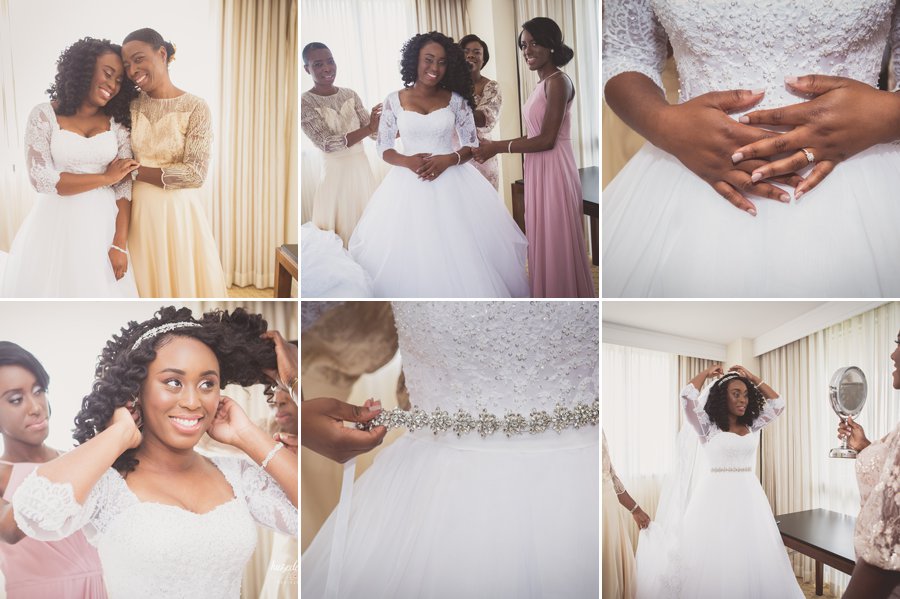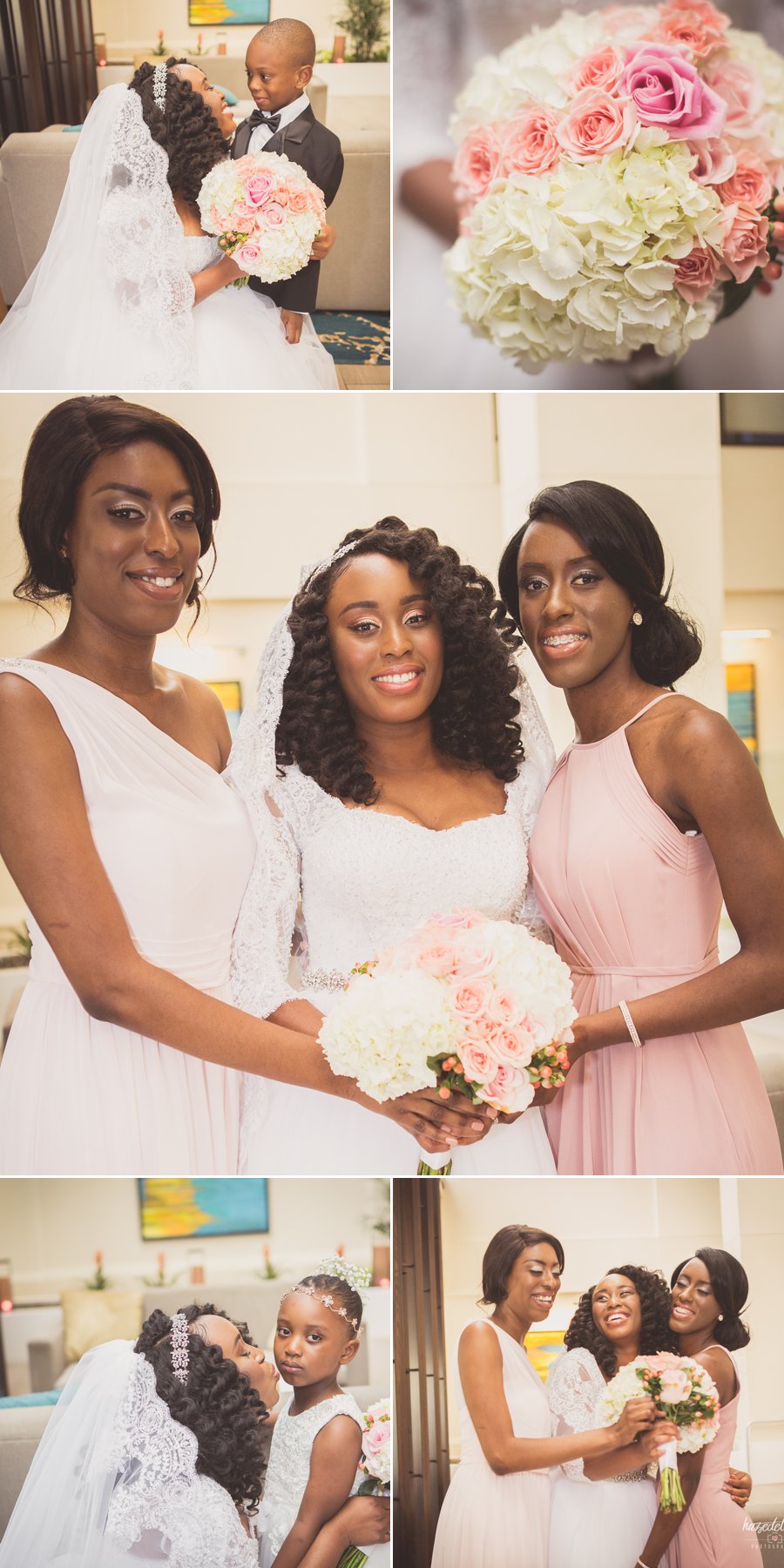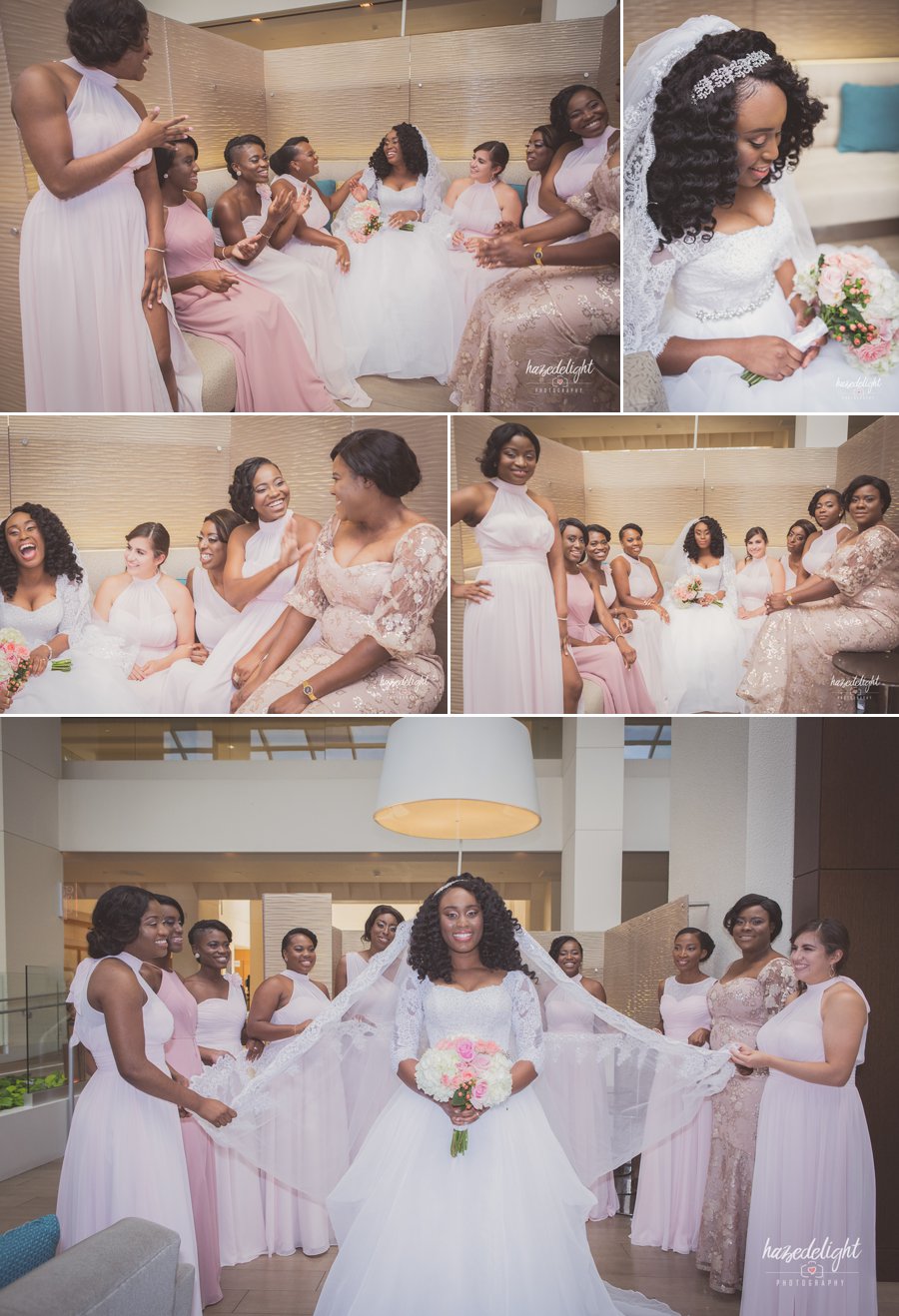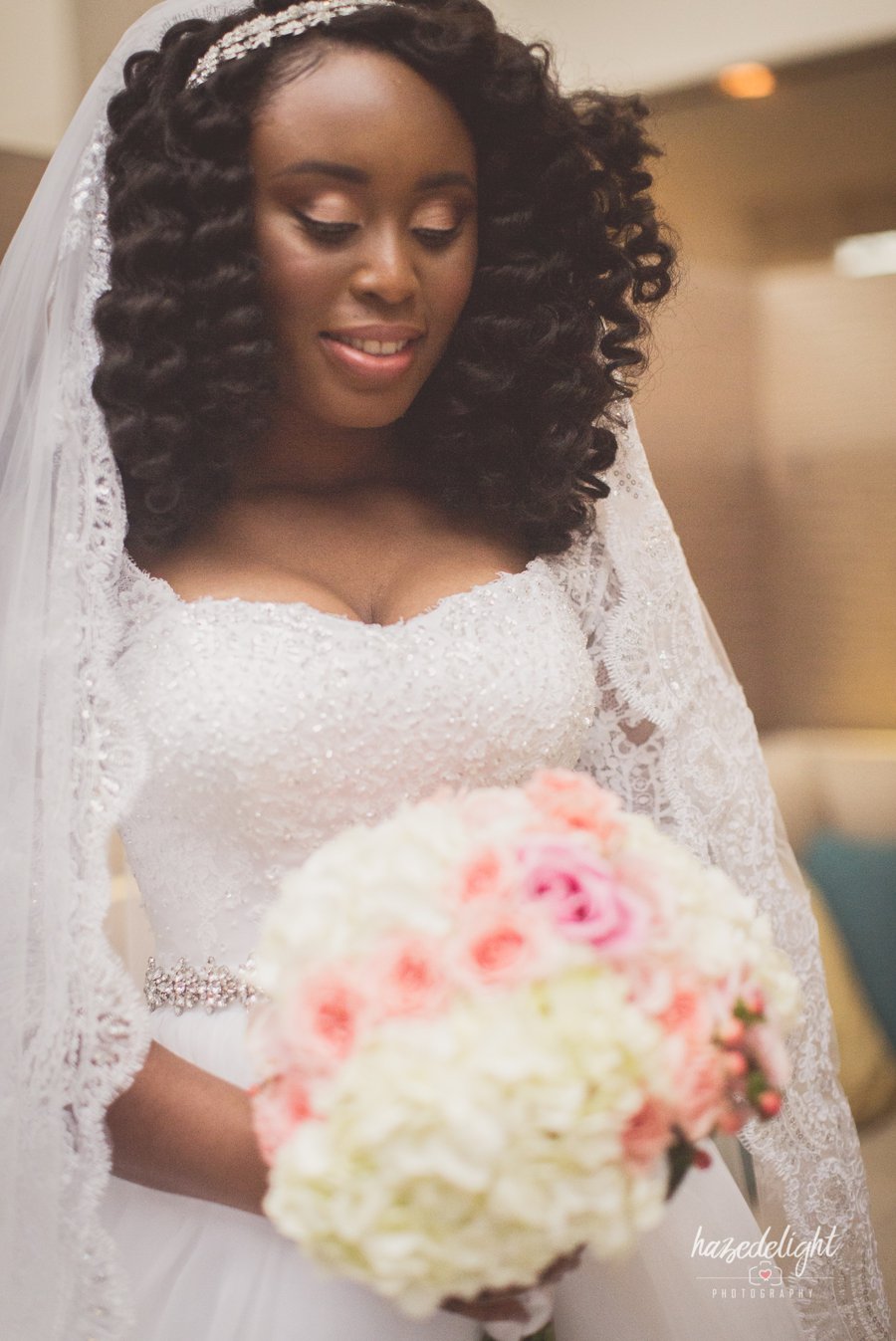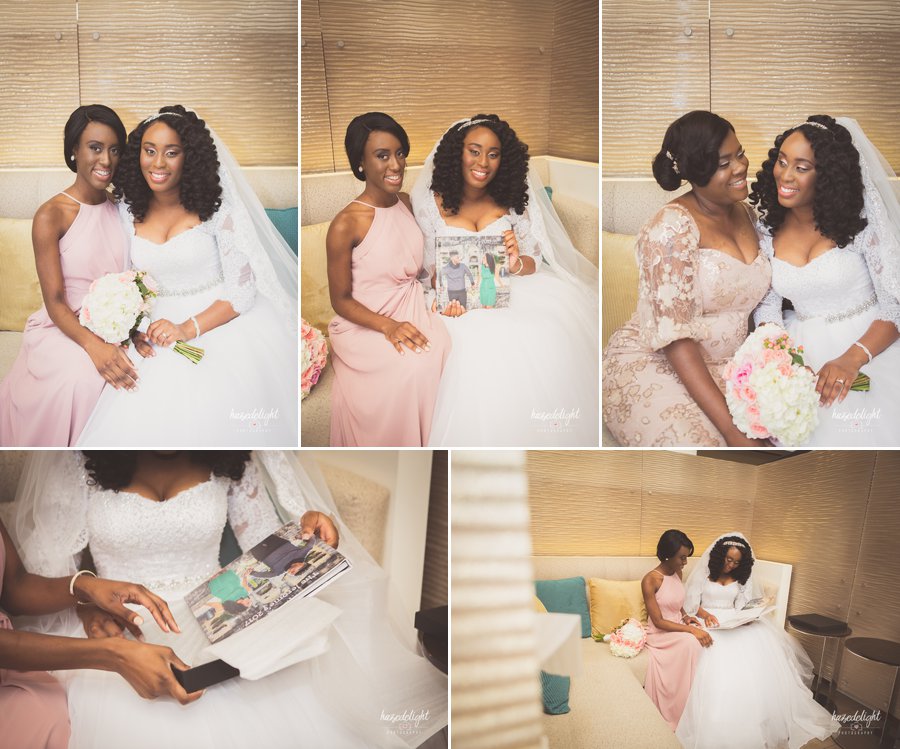 On Our Wedding Day
Be with me whenever you can.
Love me for what I am.
Convince me when I am in doubt.
Give me hope when I seem without.
Respect me, show me you care.
Stand by me, always be there.
Forgive me if I should do wrong.
Caress me when nights seem so long.
Assure me, allay my fears.
Be faithful throughout the years.
Trust me as I will trust you.
Encourage my dreams my life through.
Be with me whenever you can.
Love me for what I am.
Source: https://www.familyfriendpoems.com/poem/on-our-wedding-day-2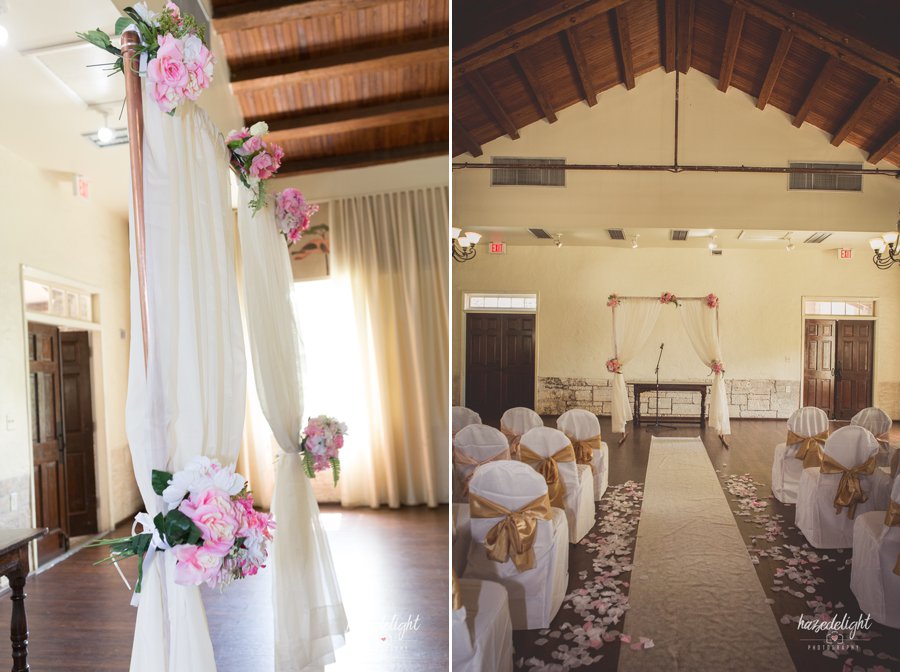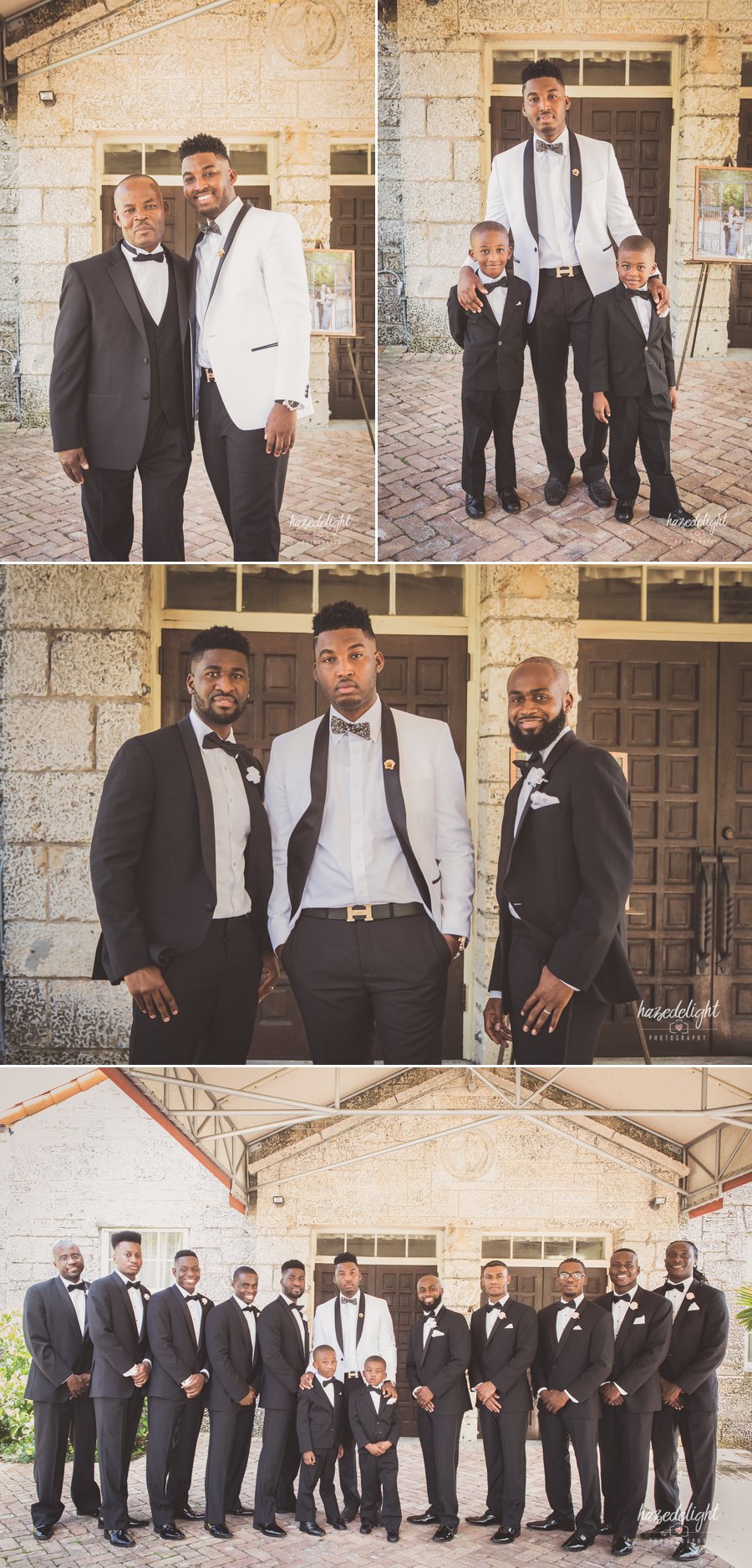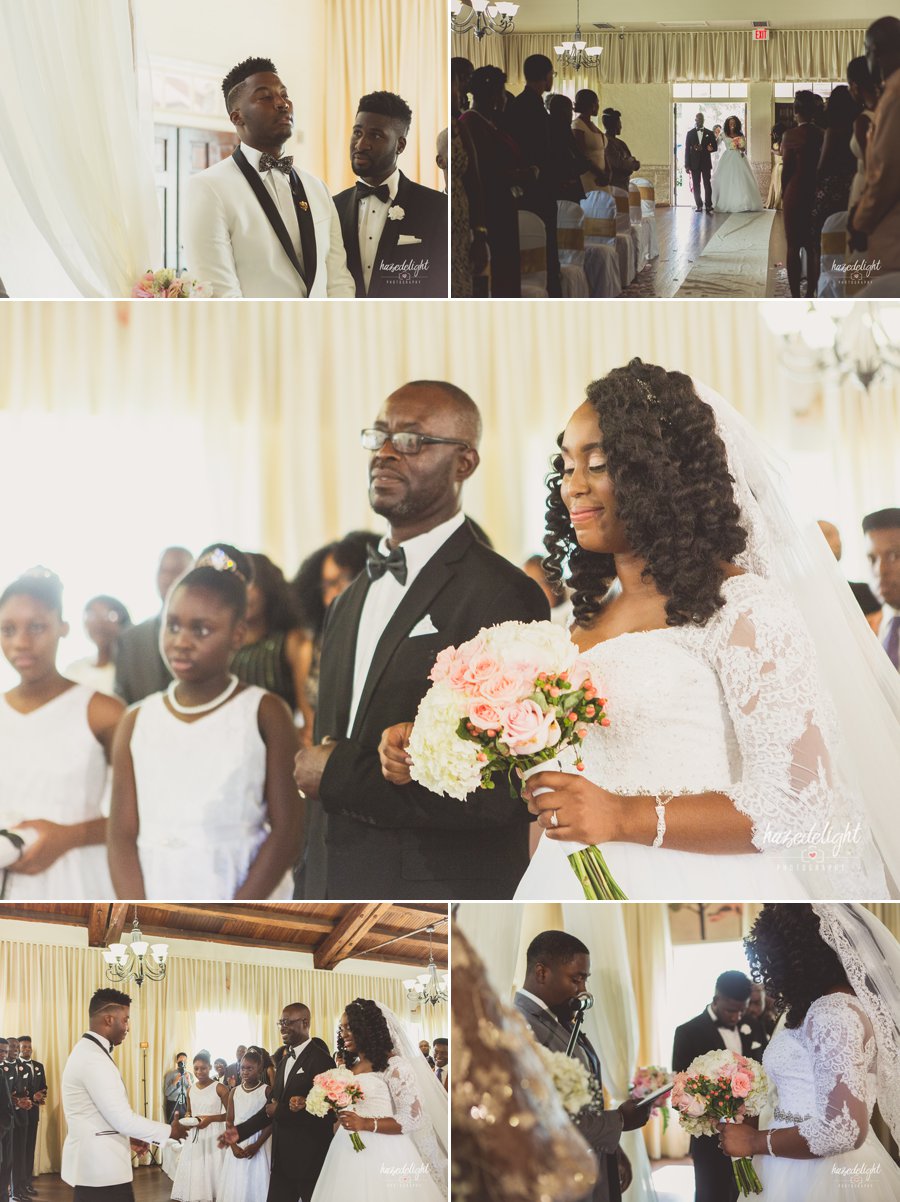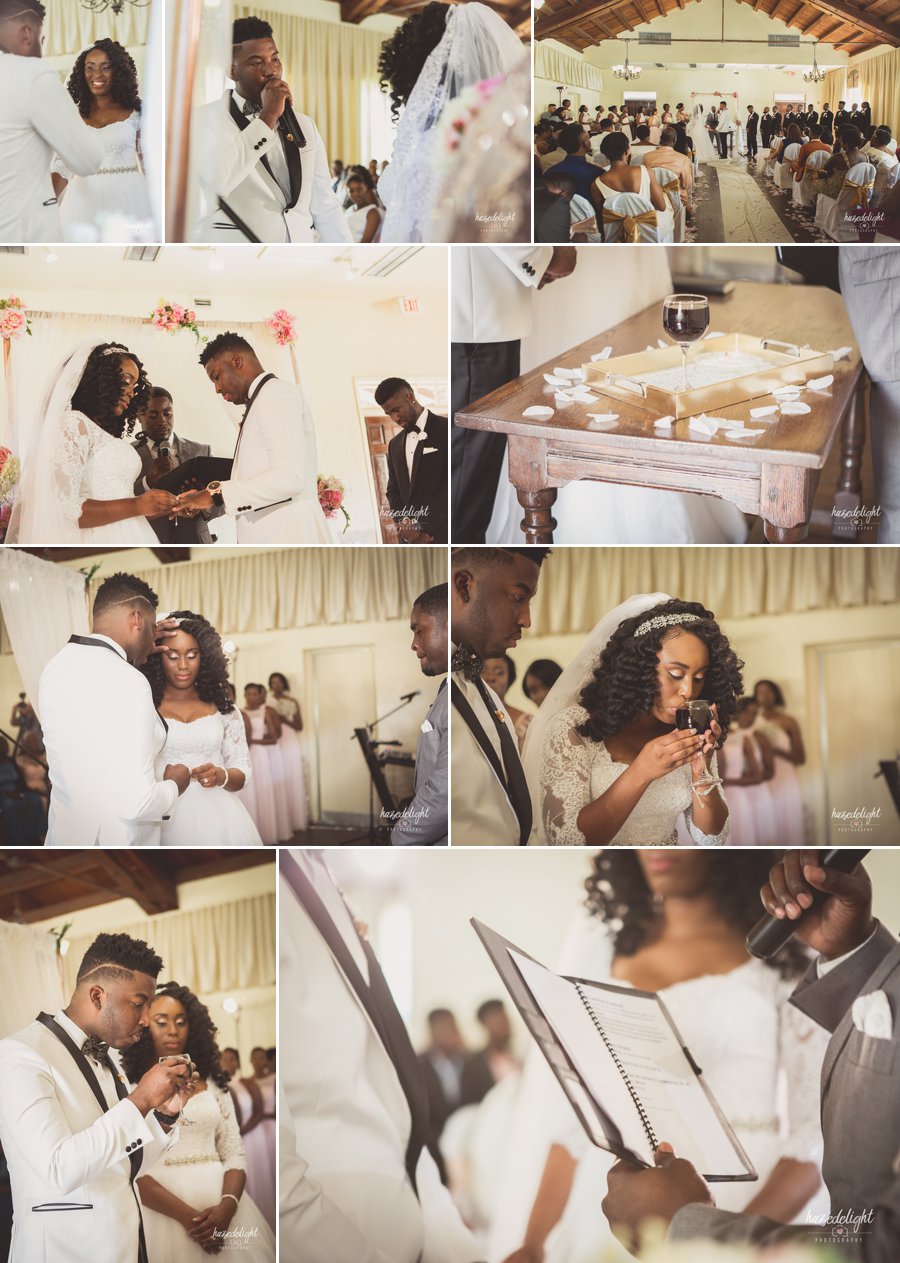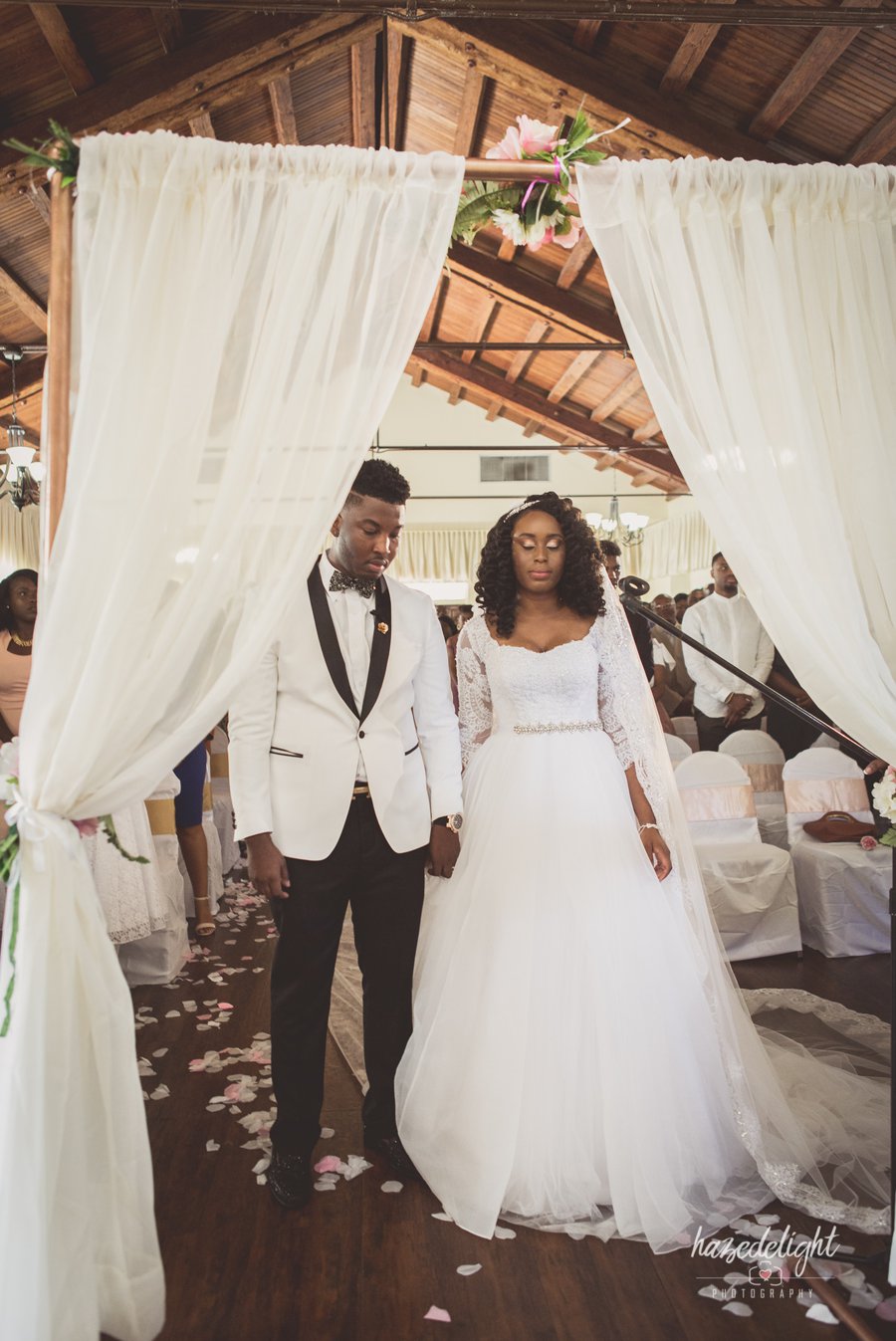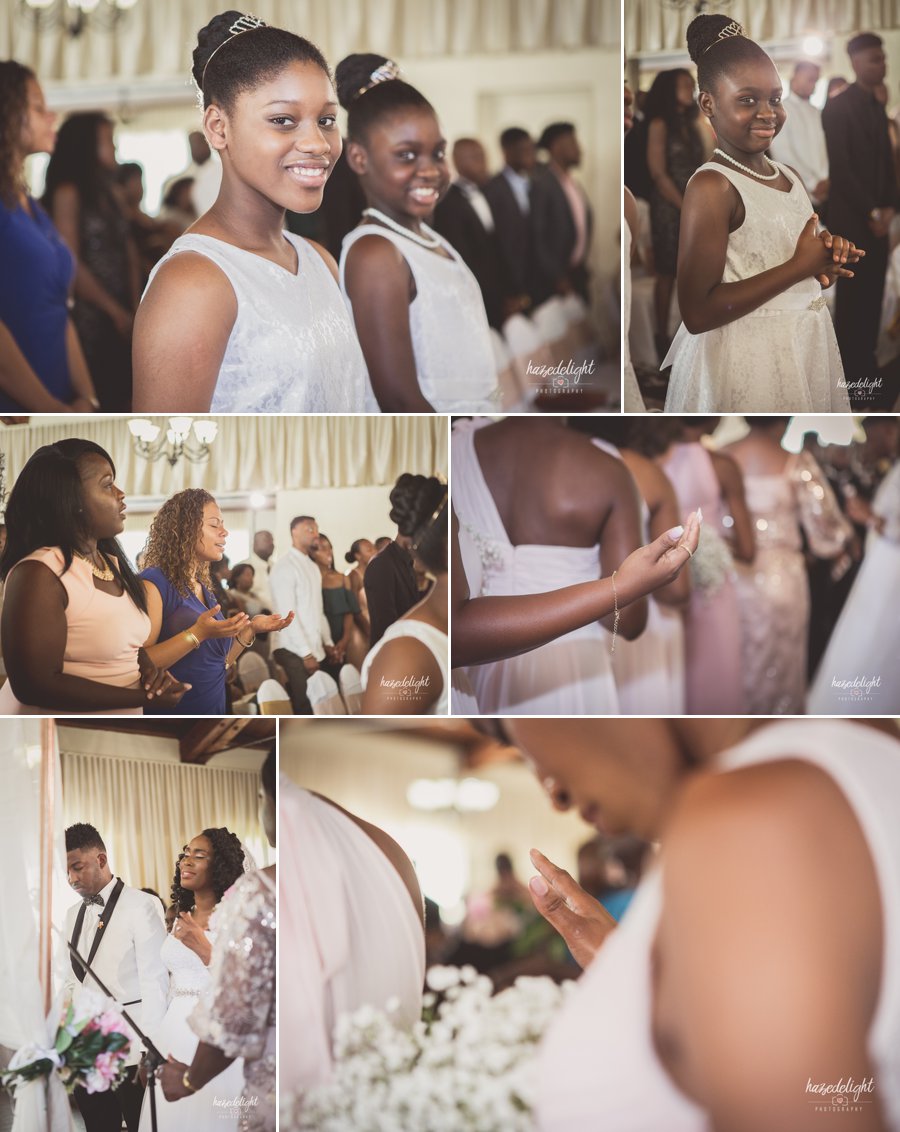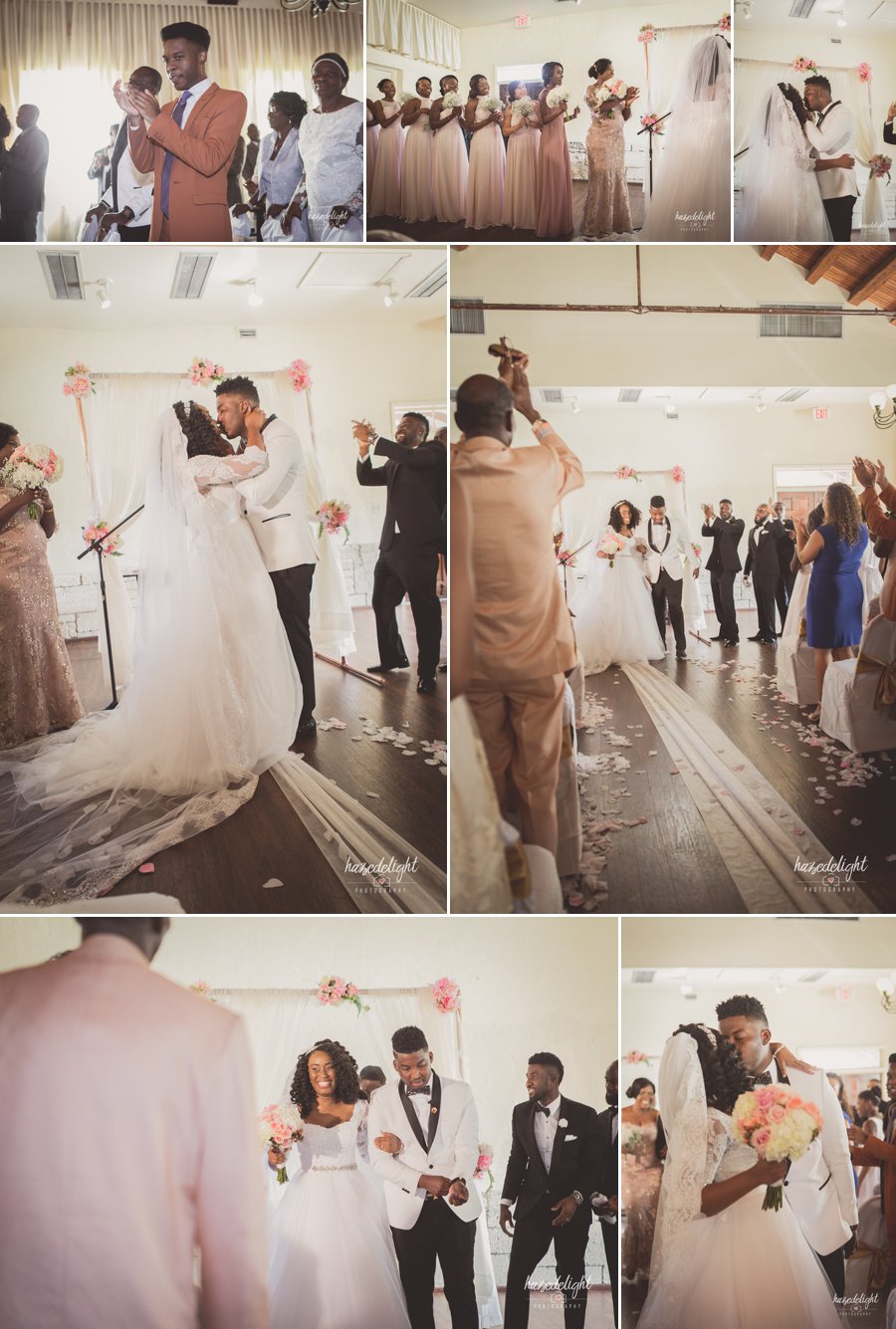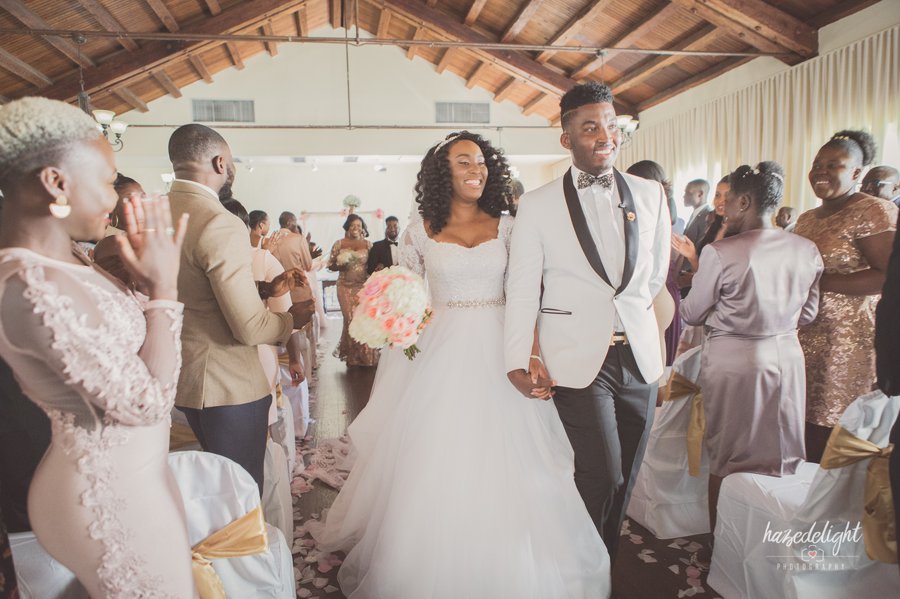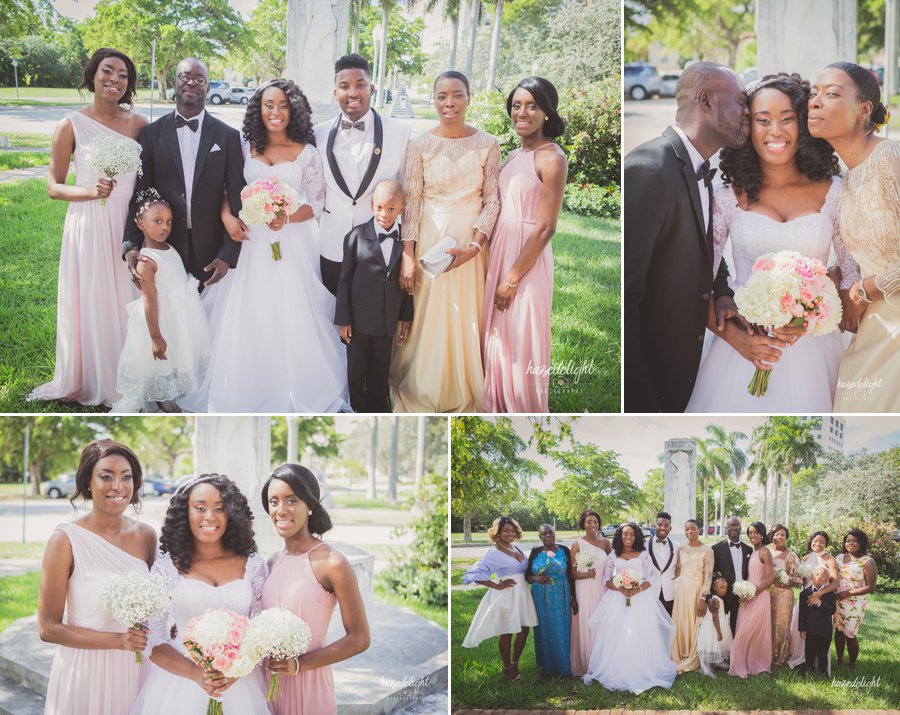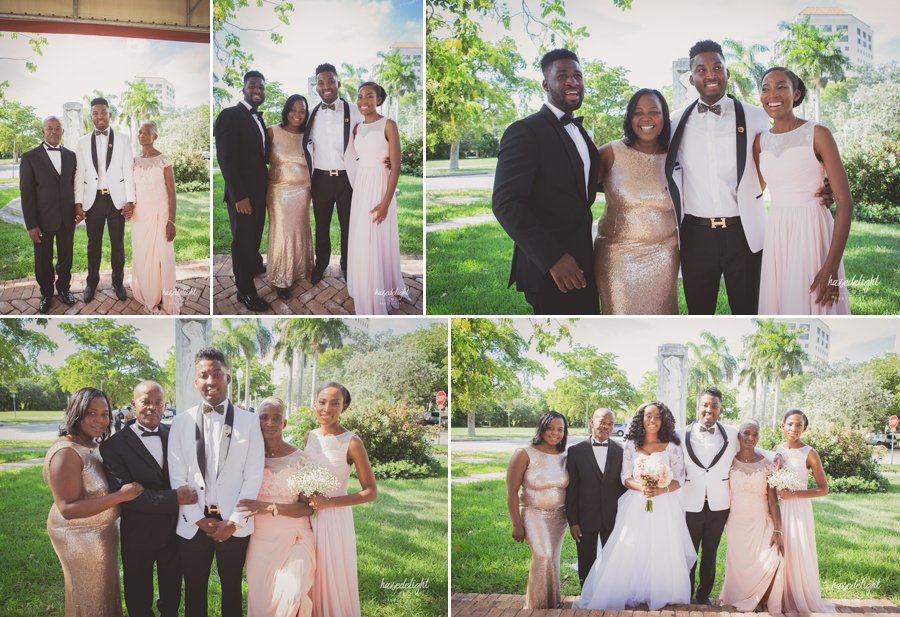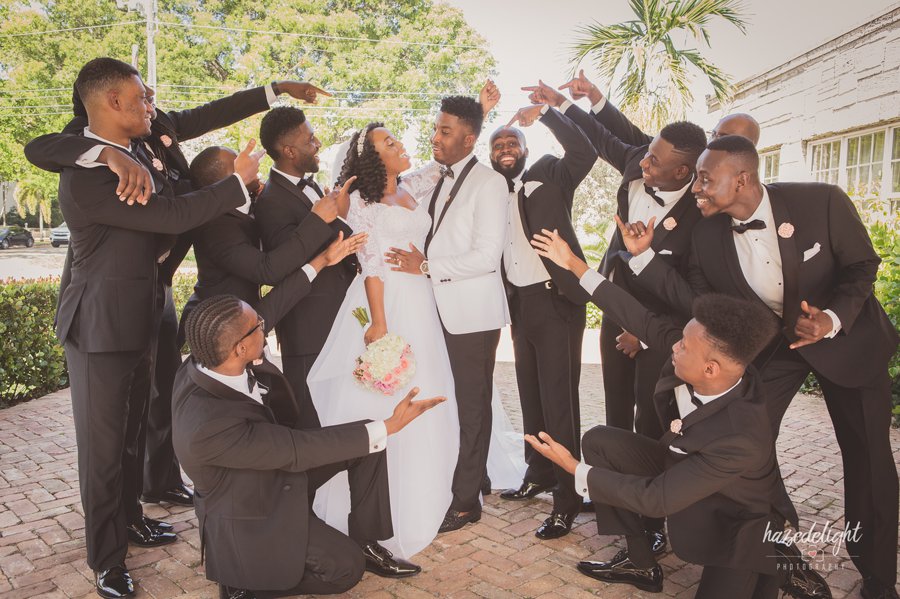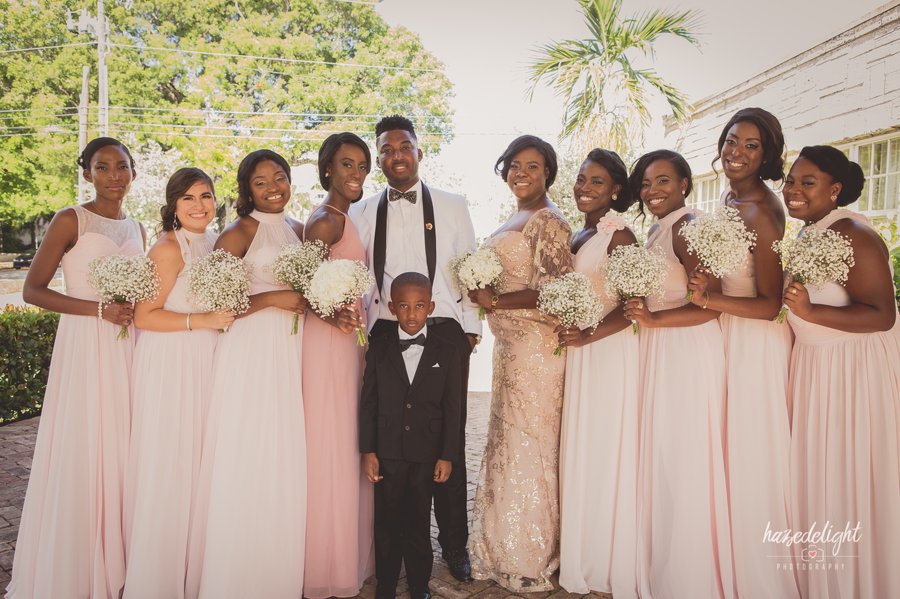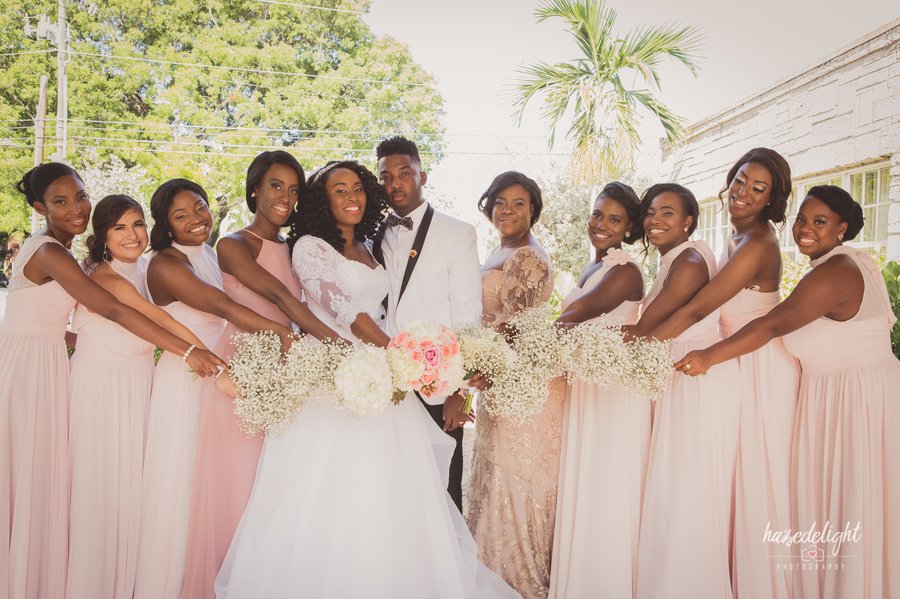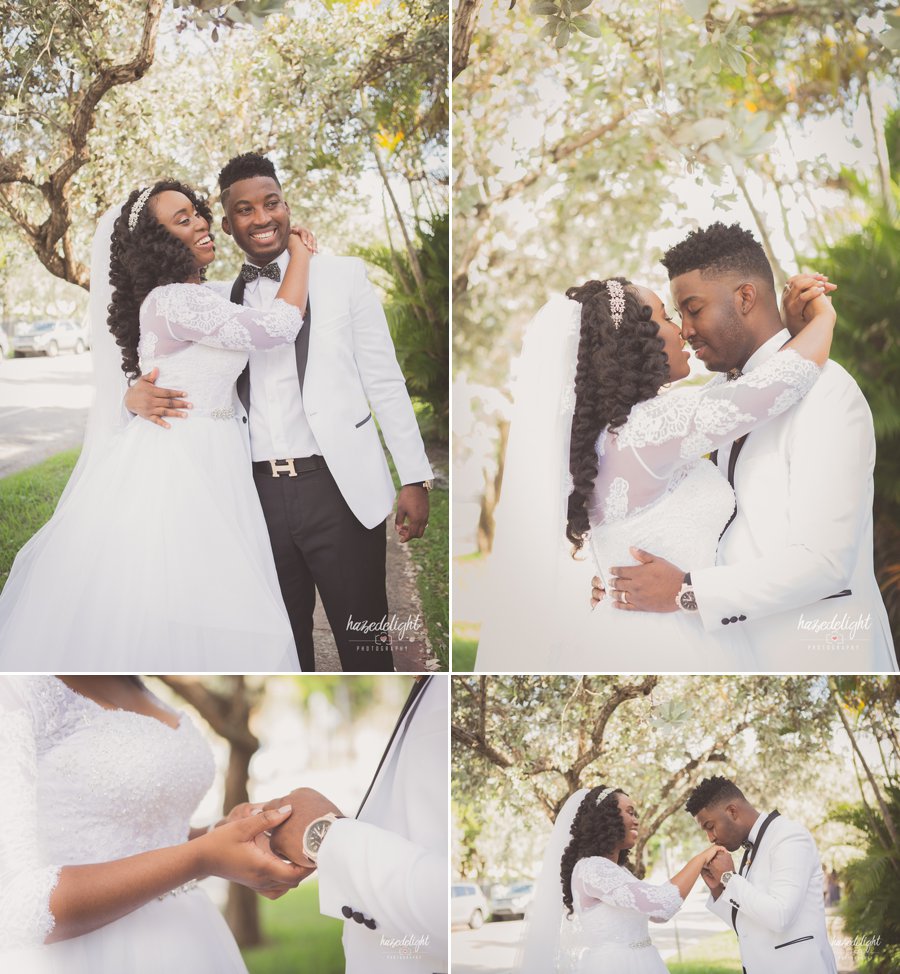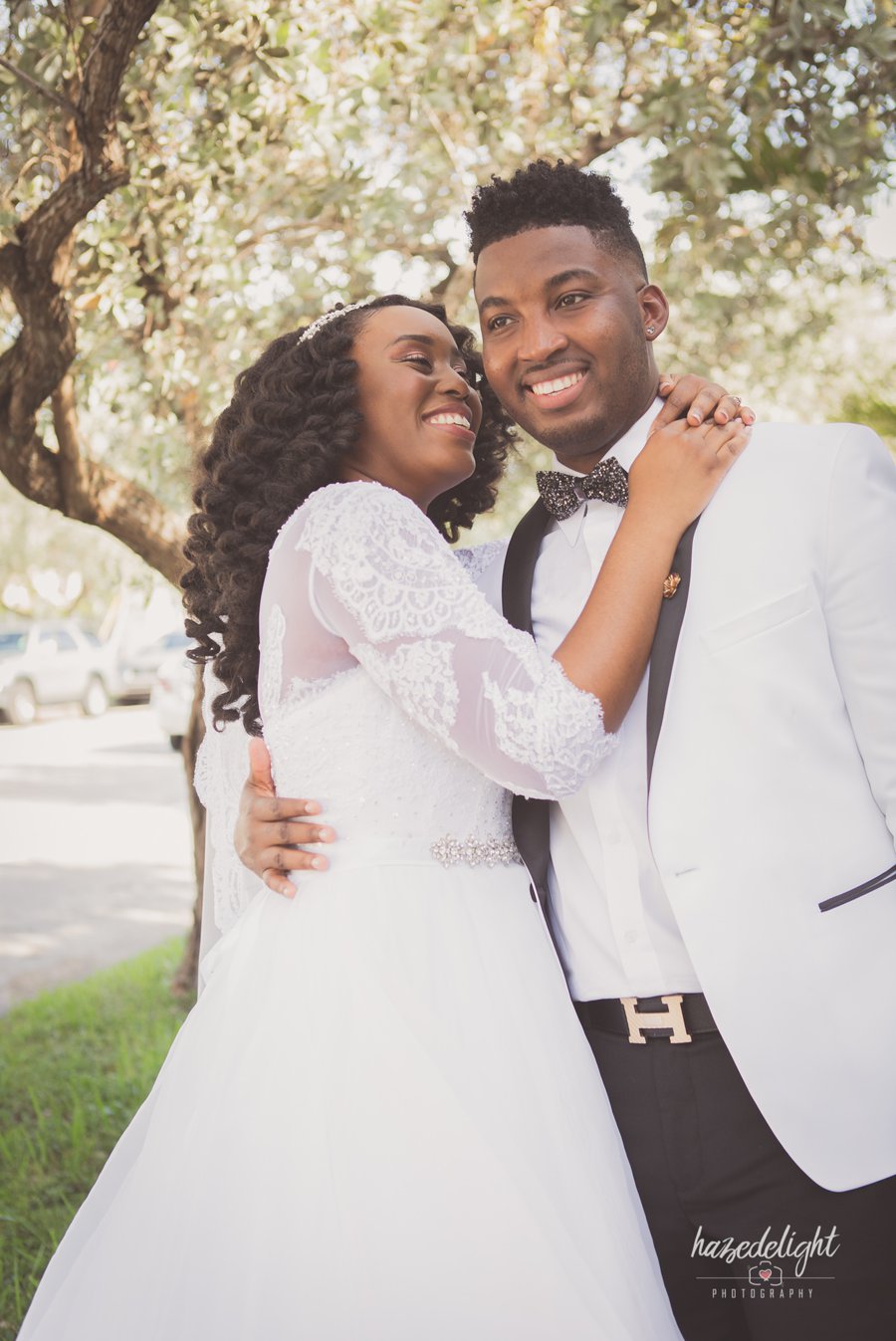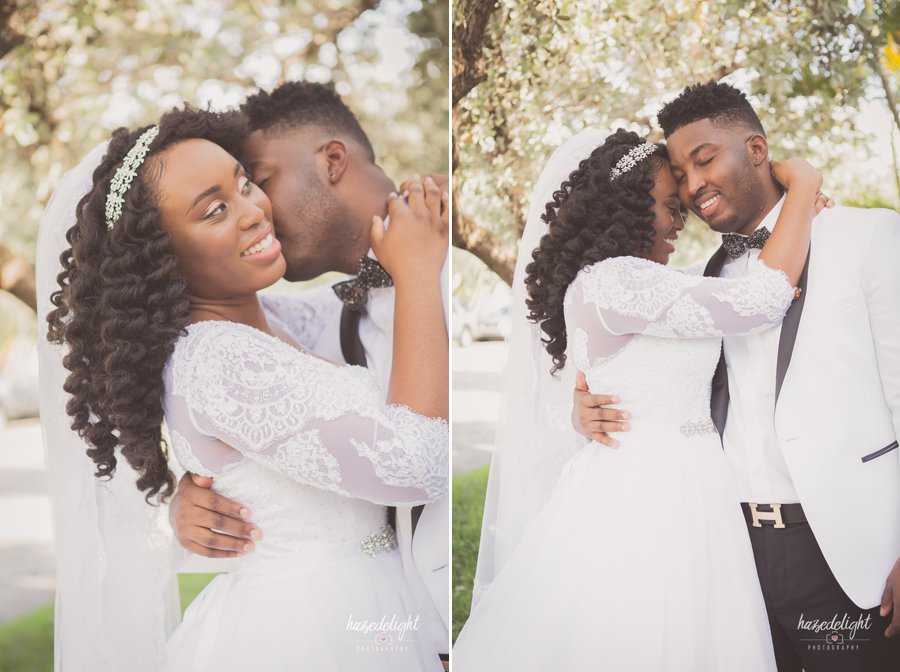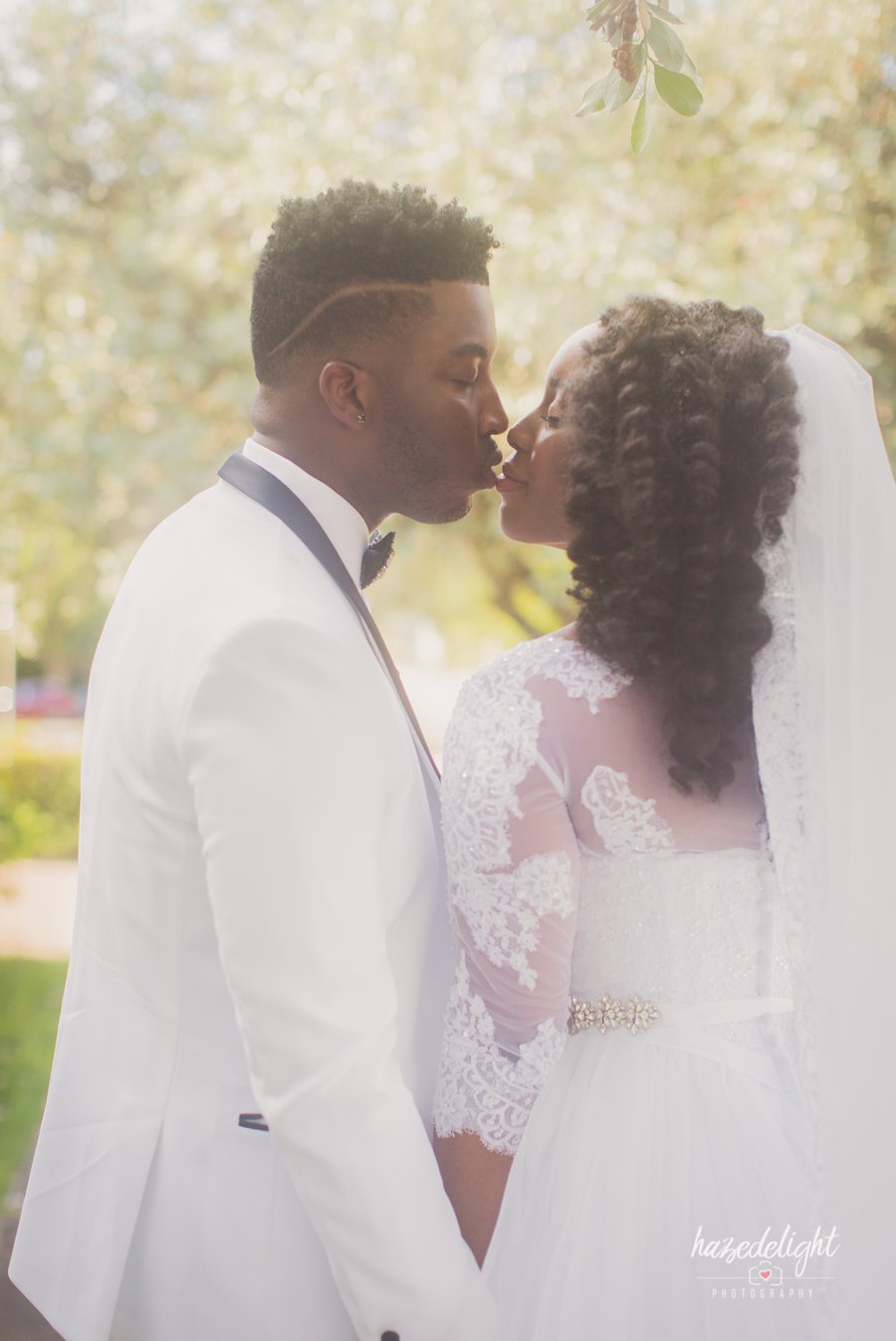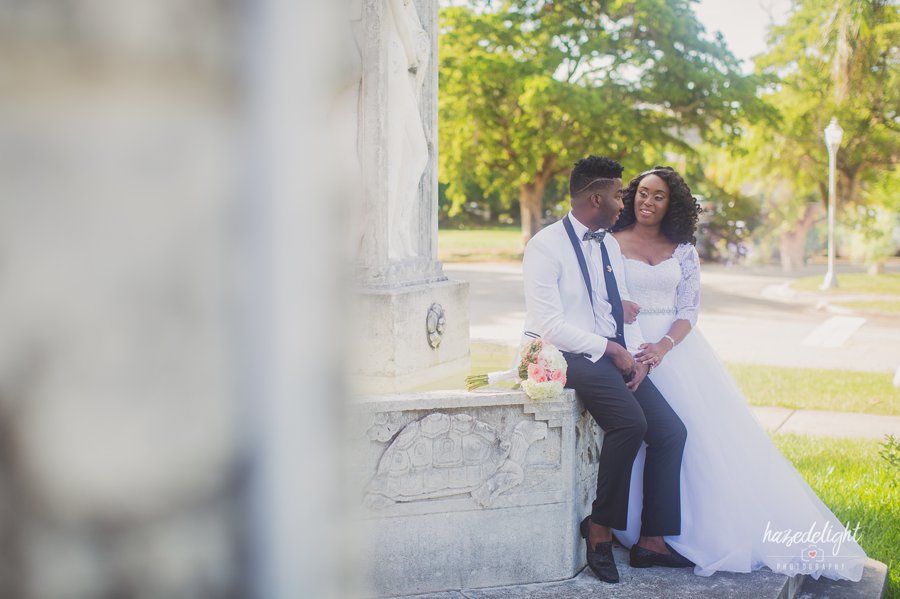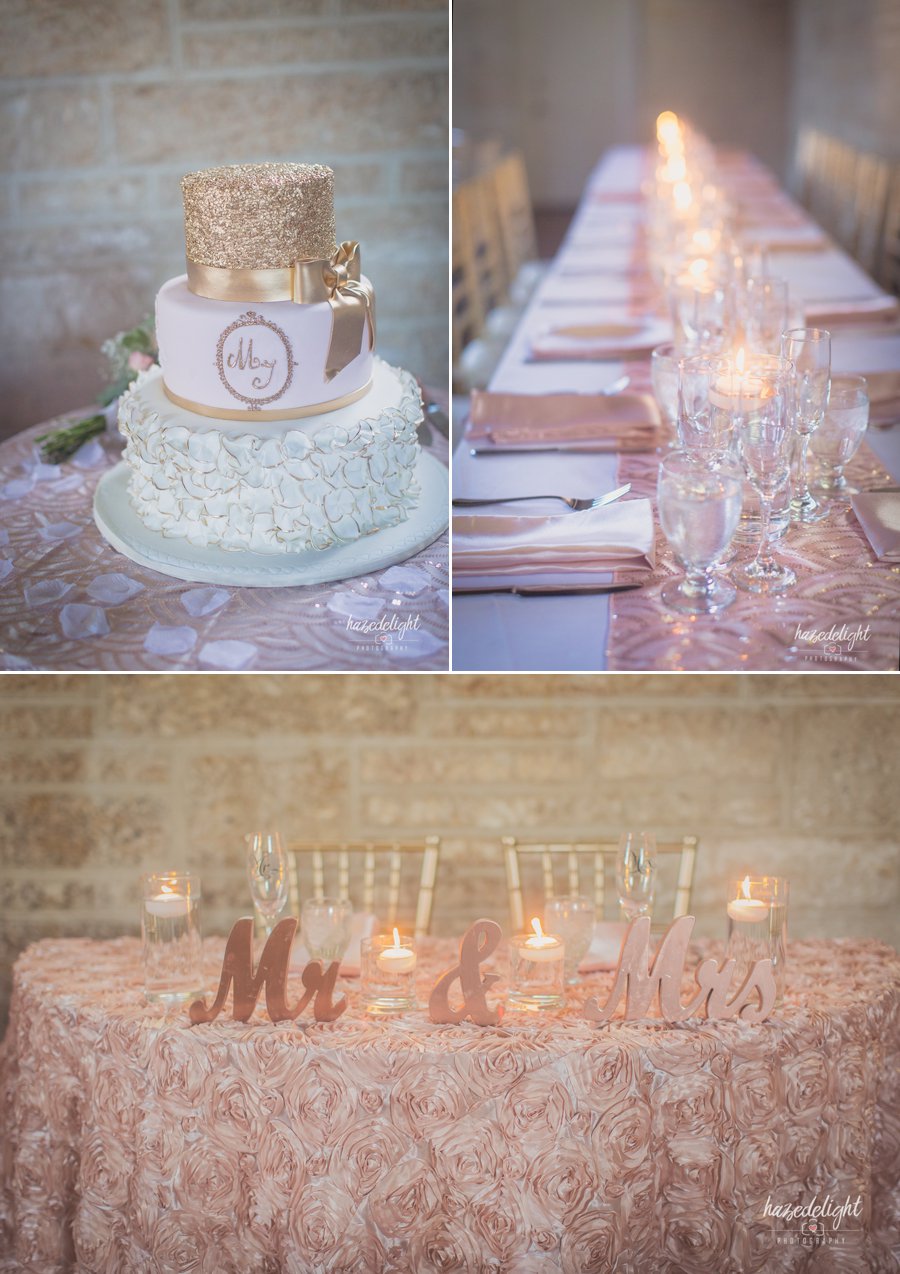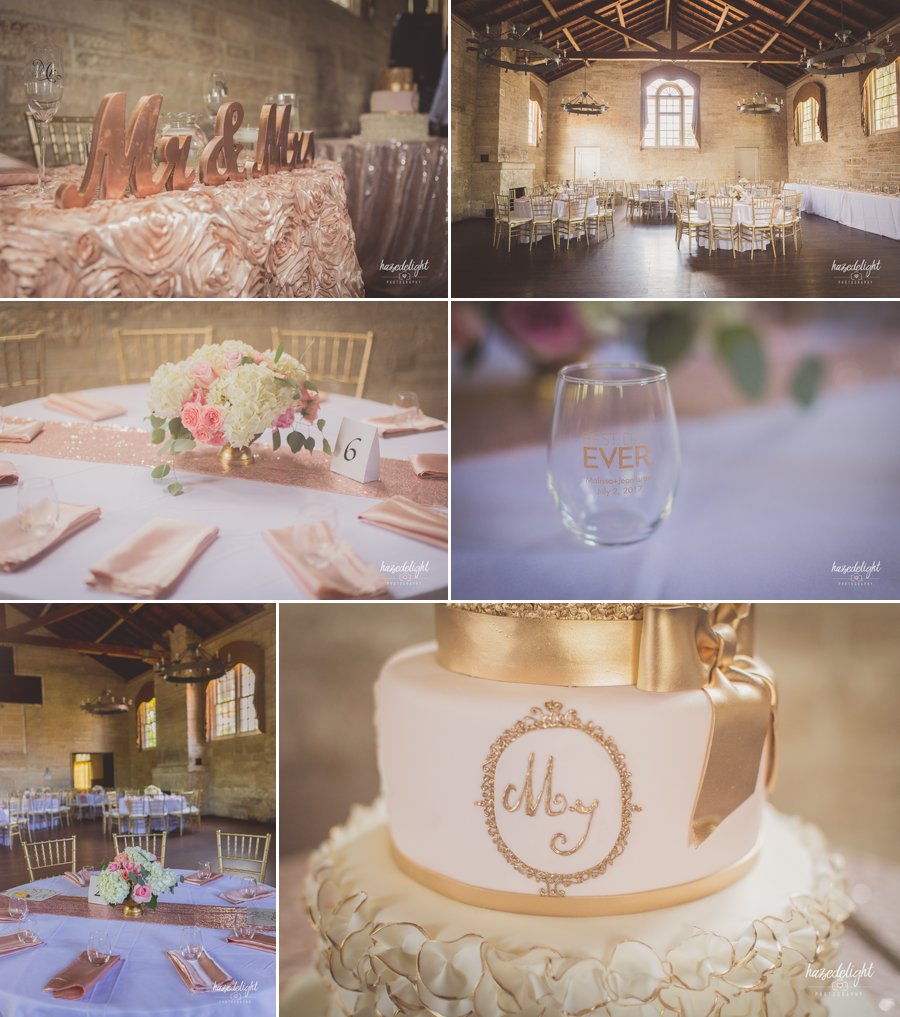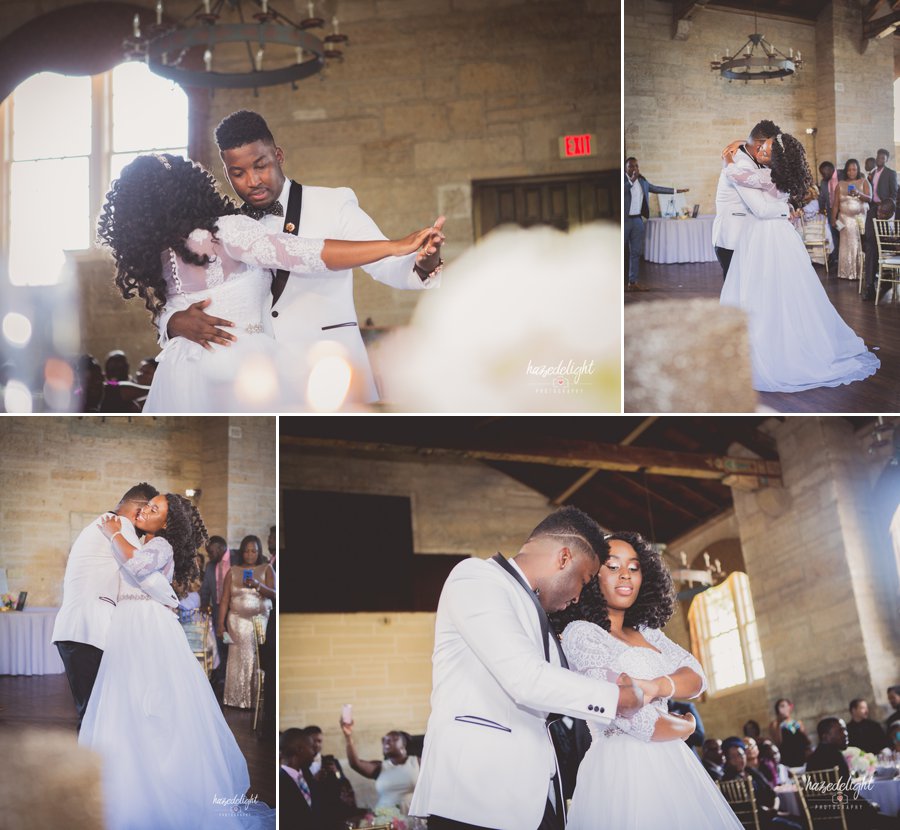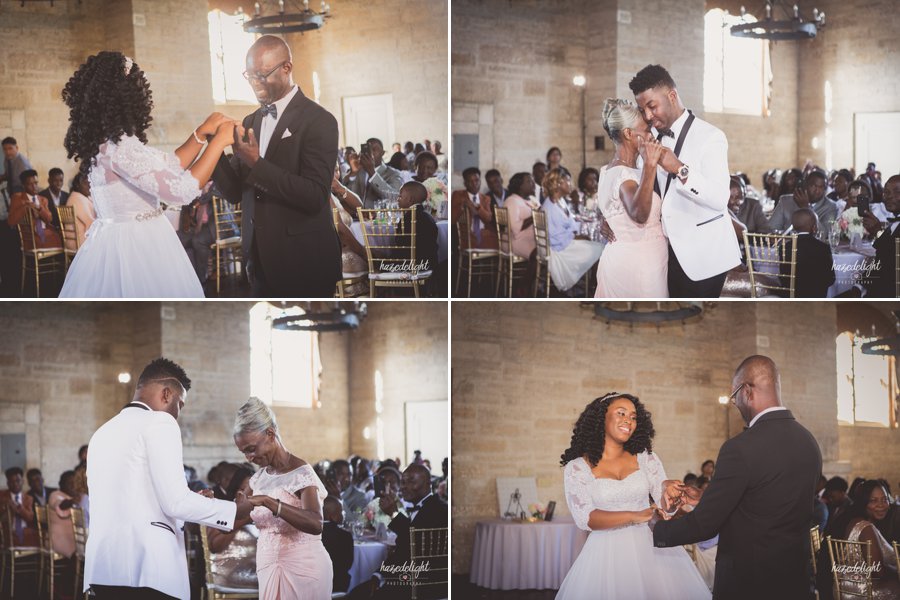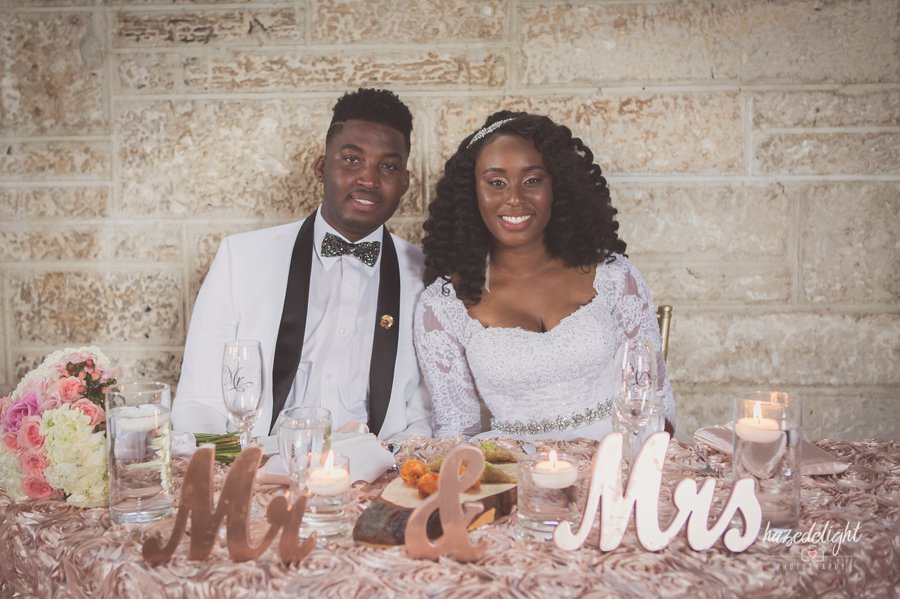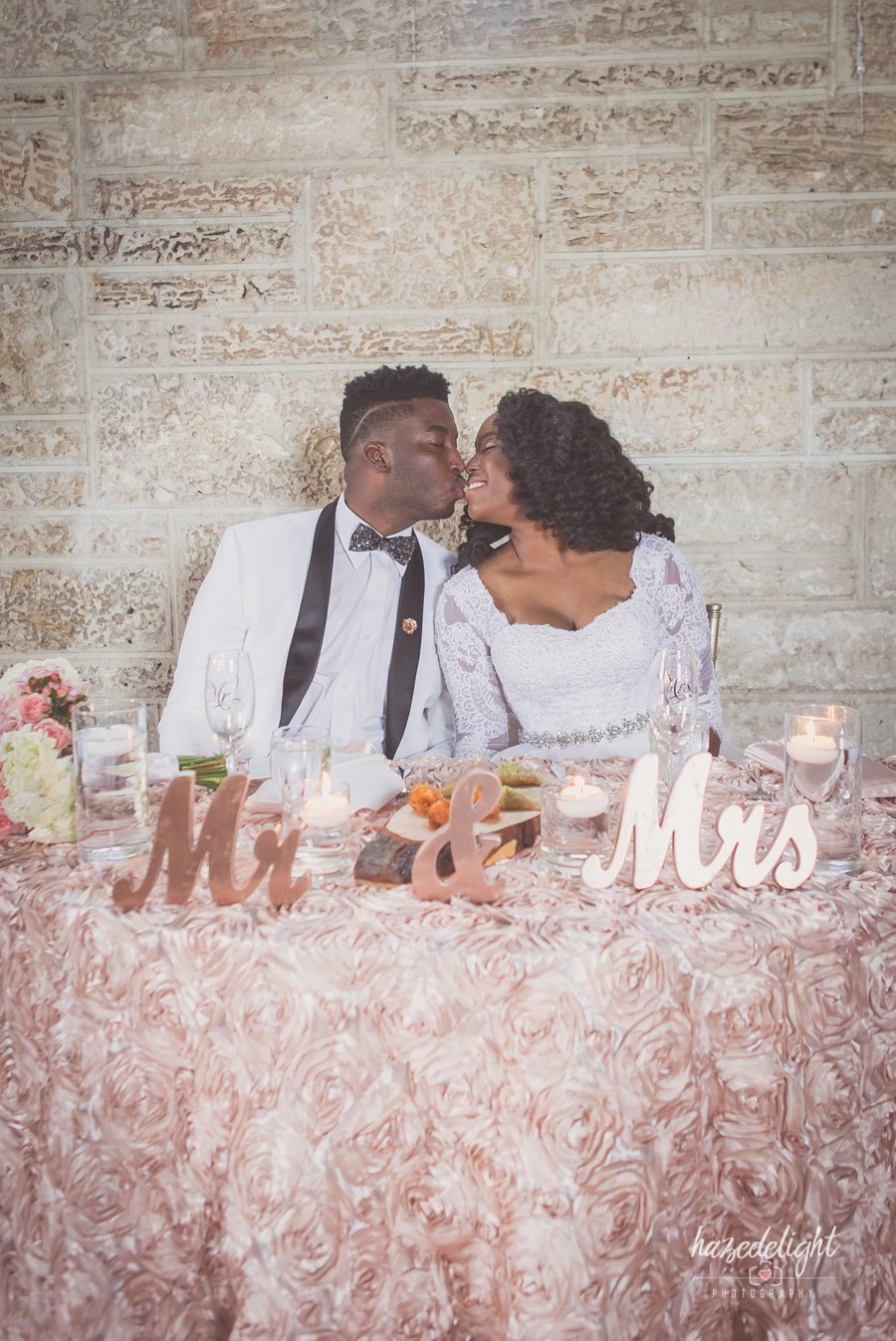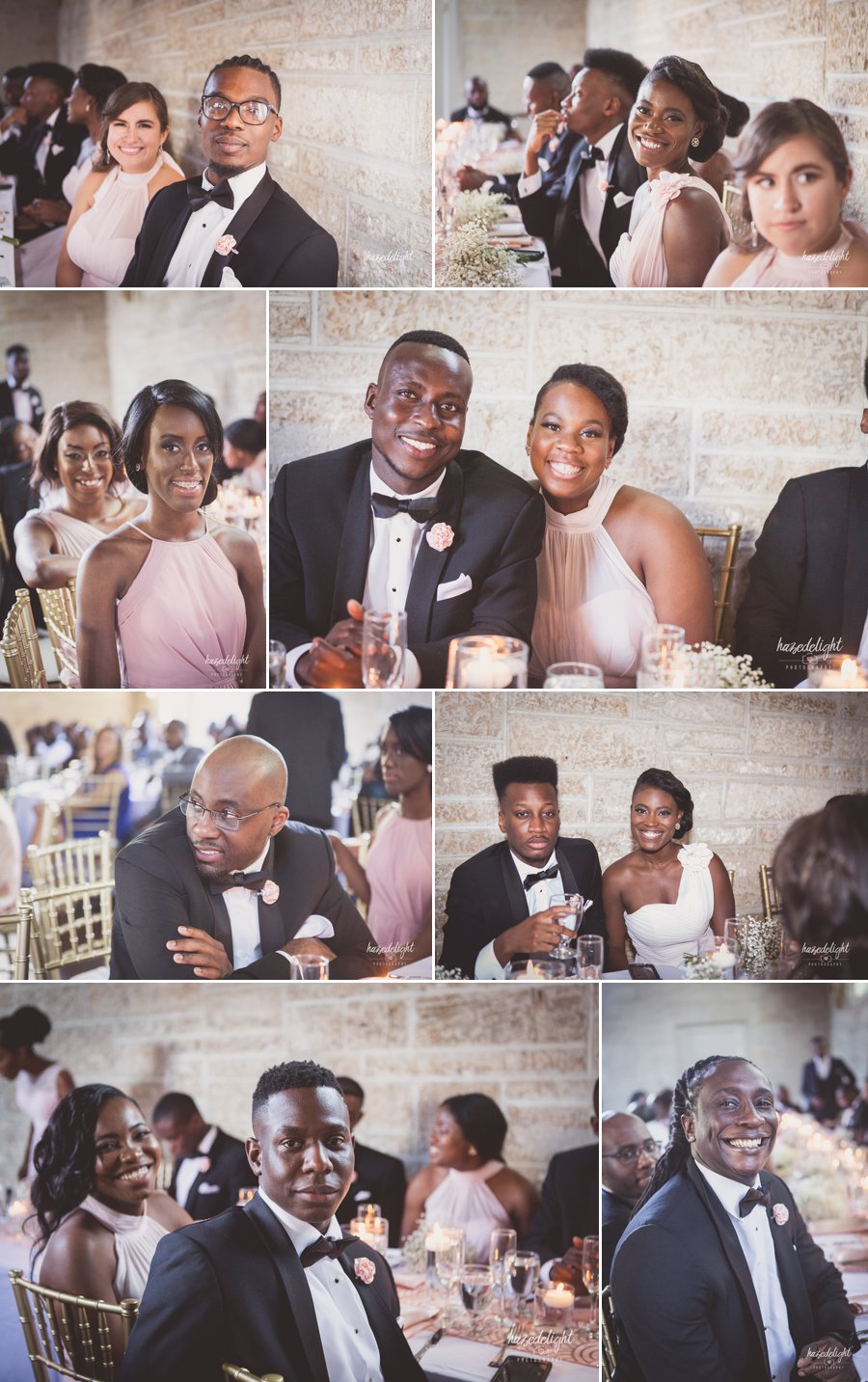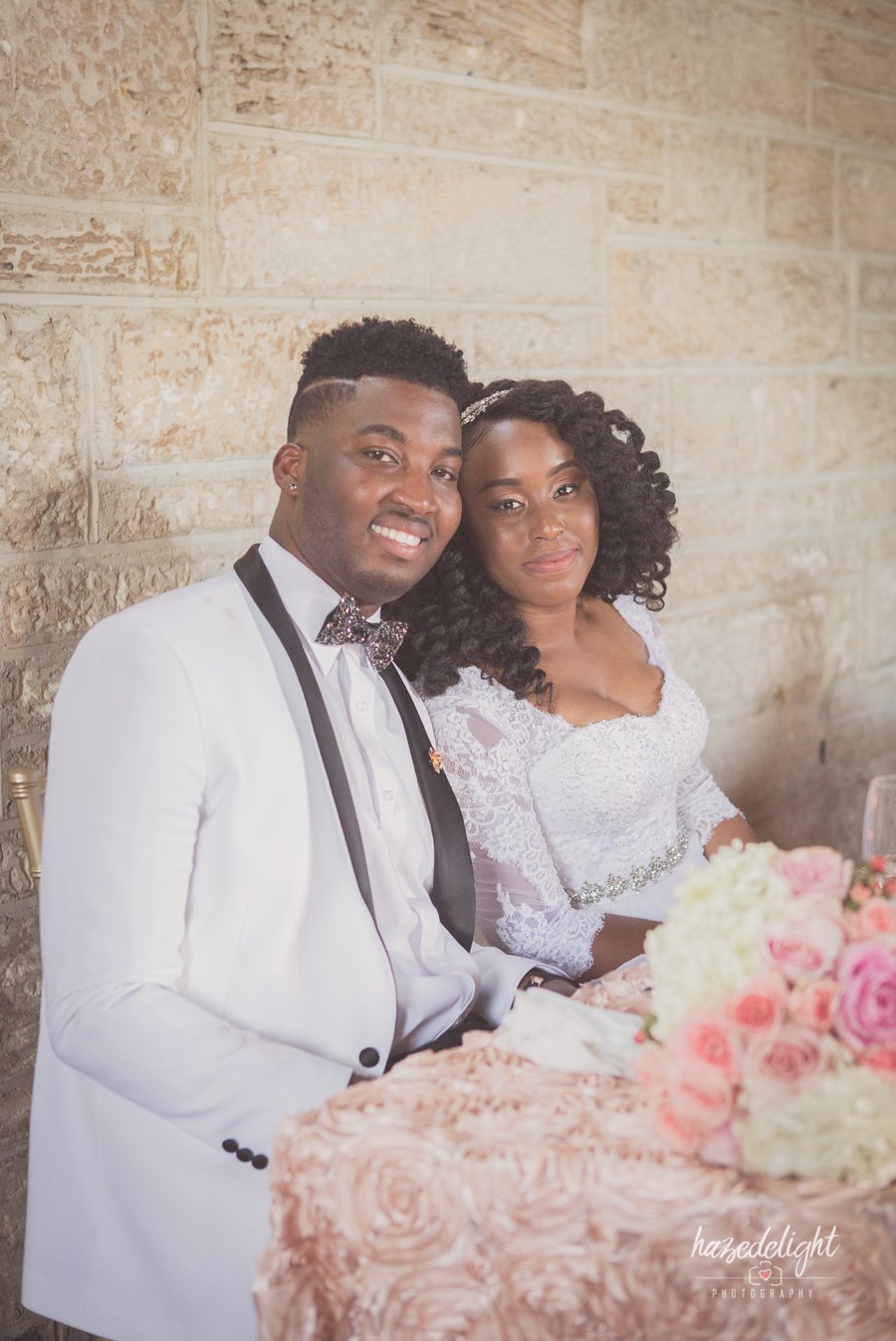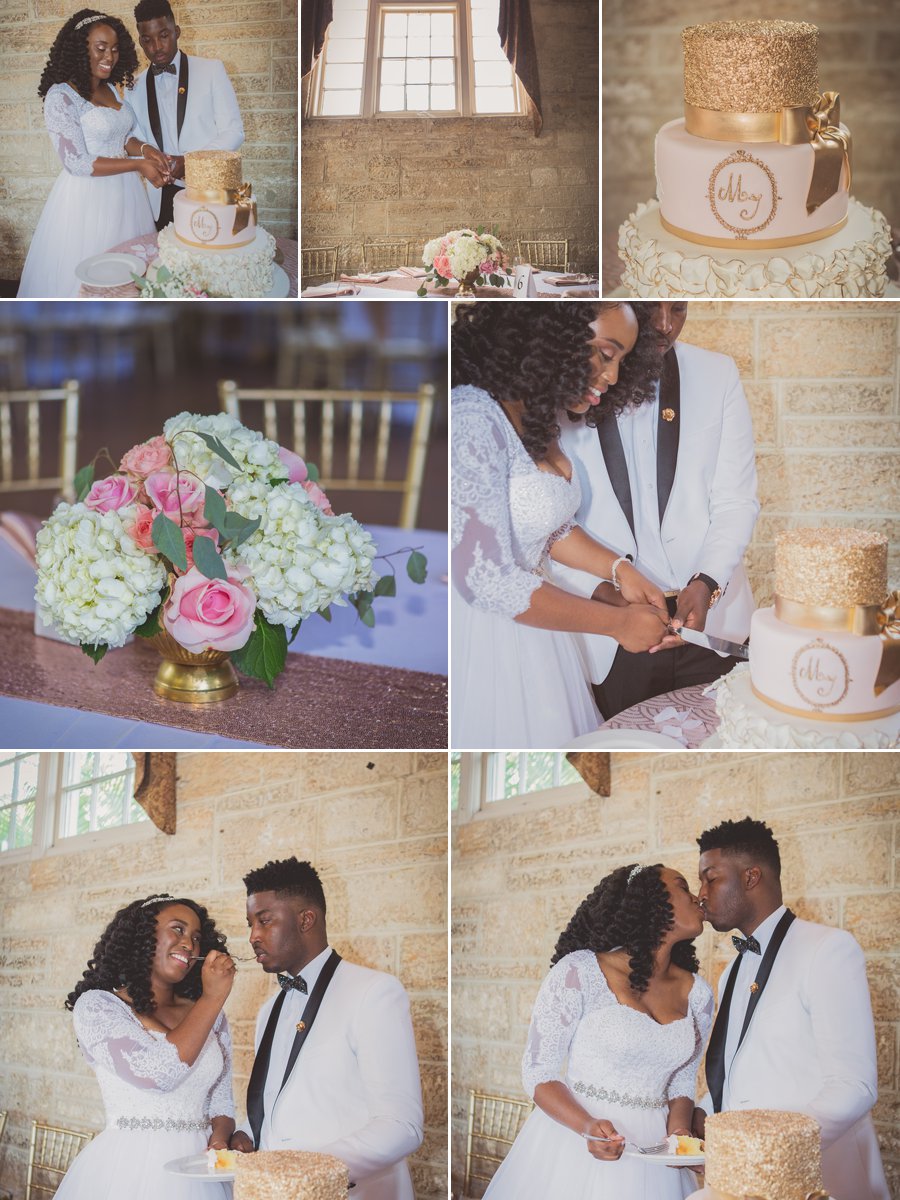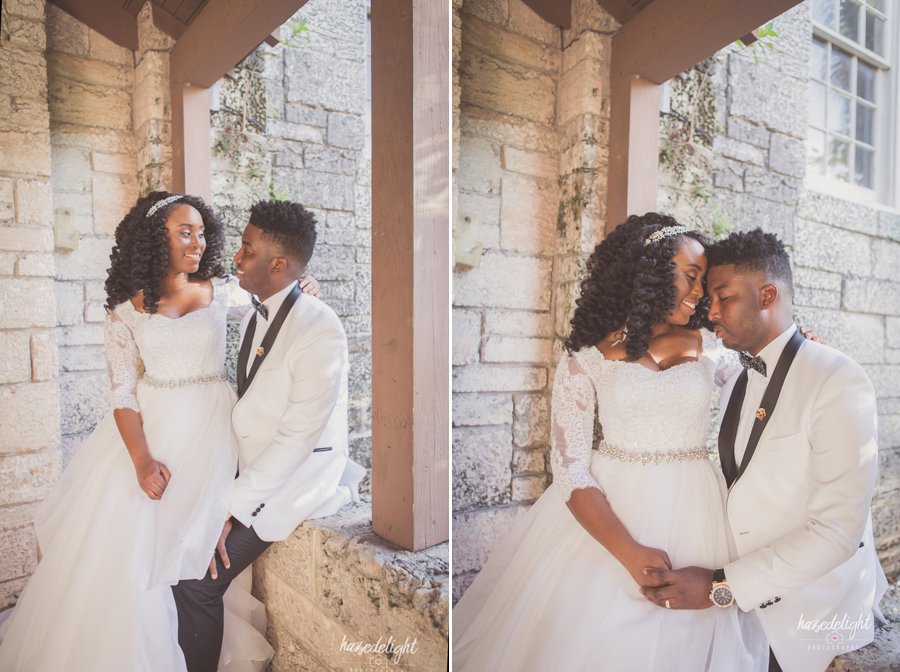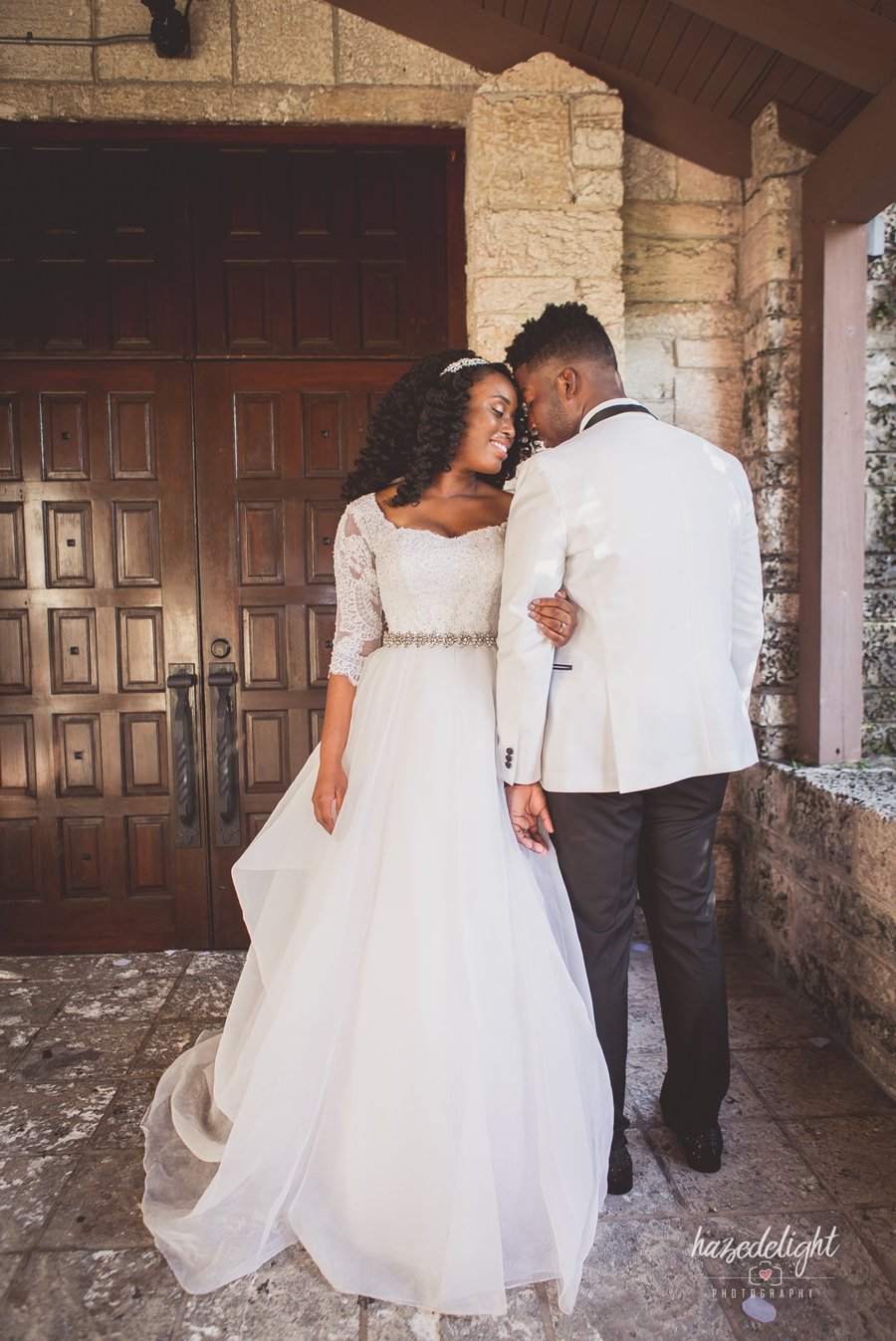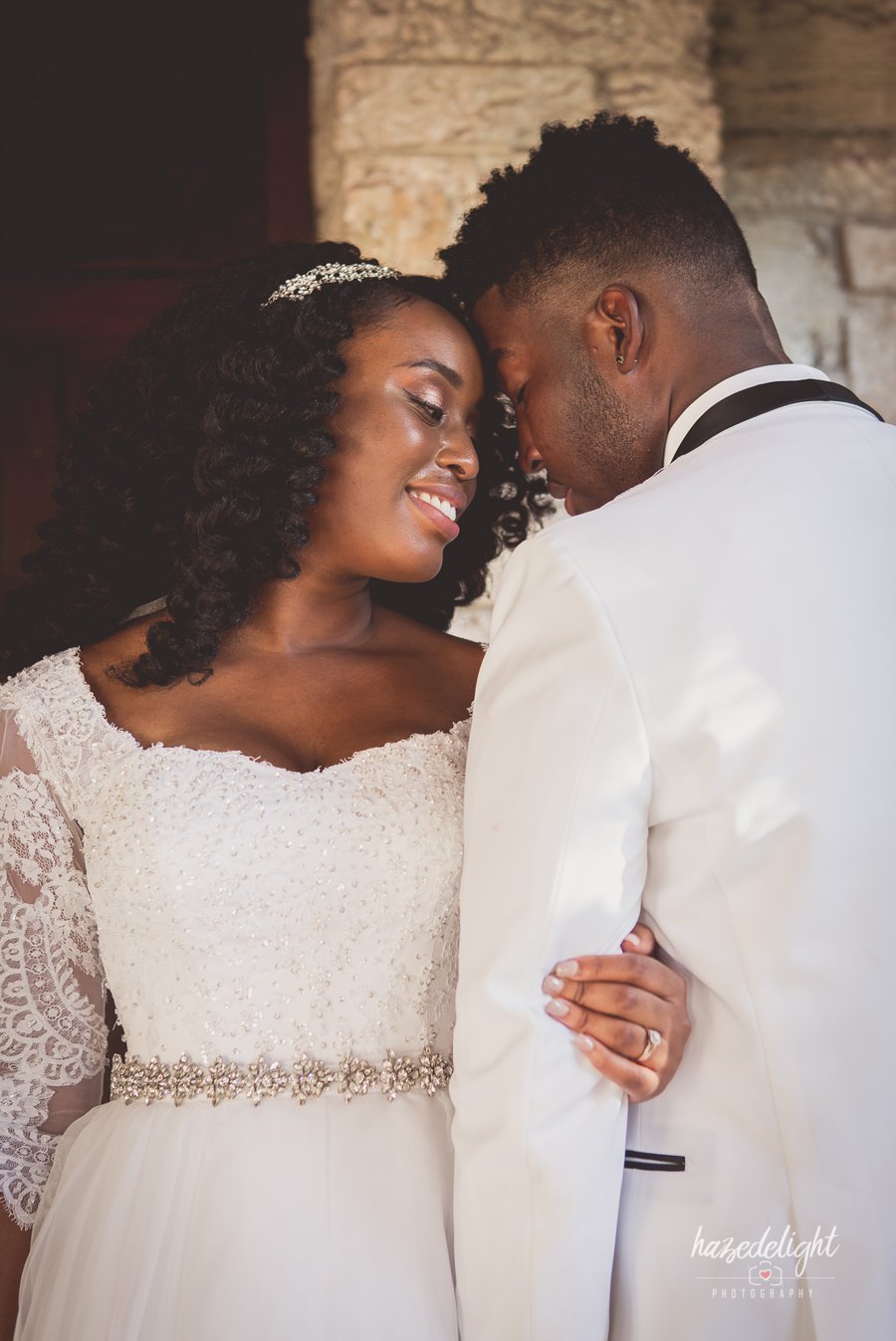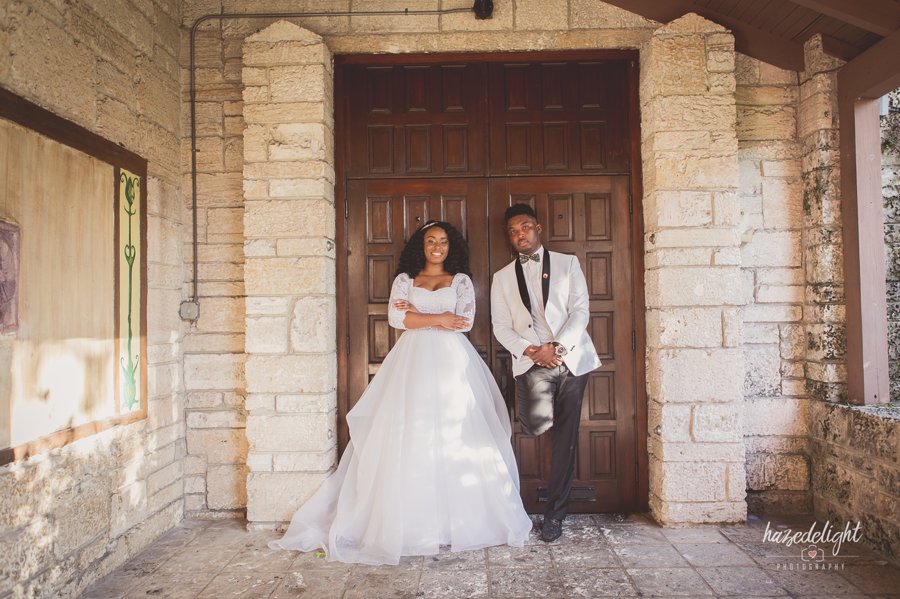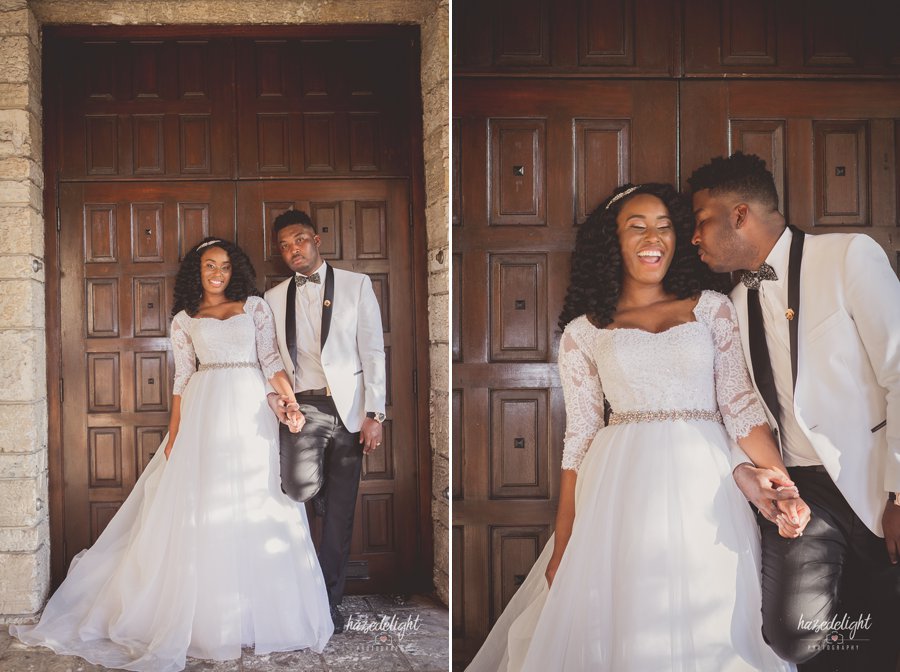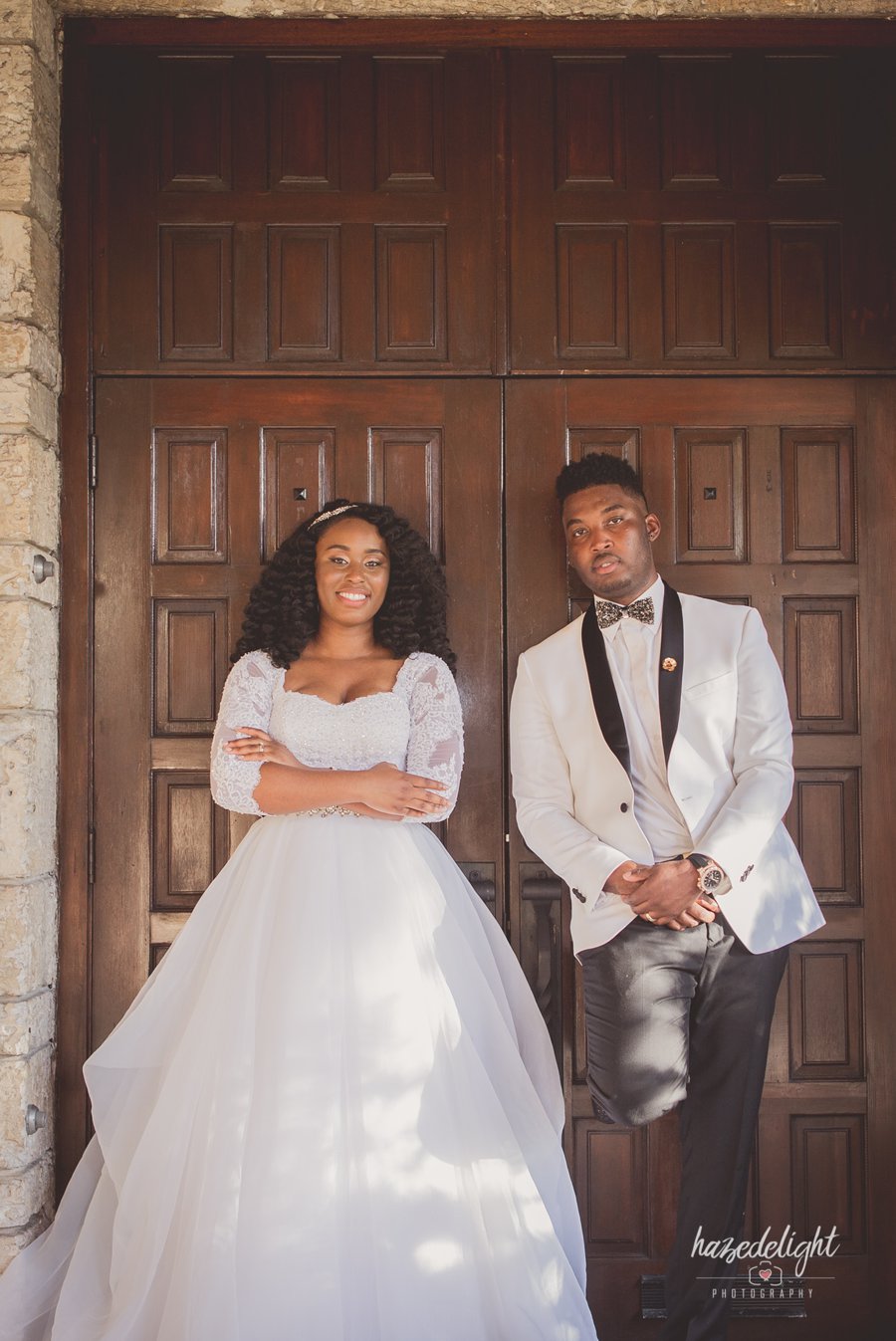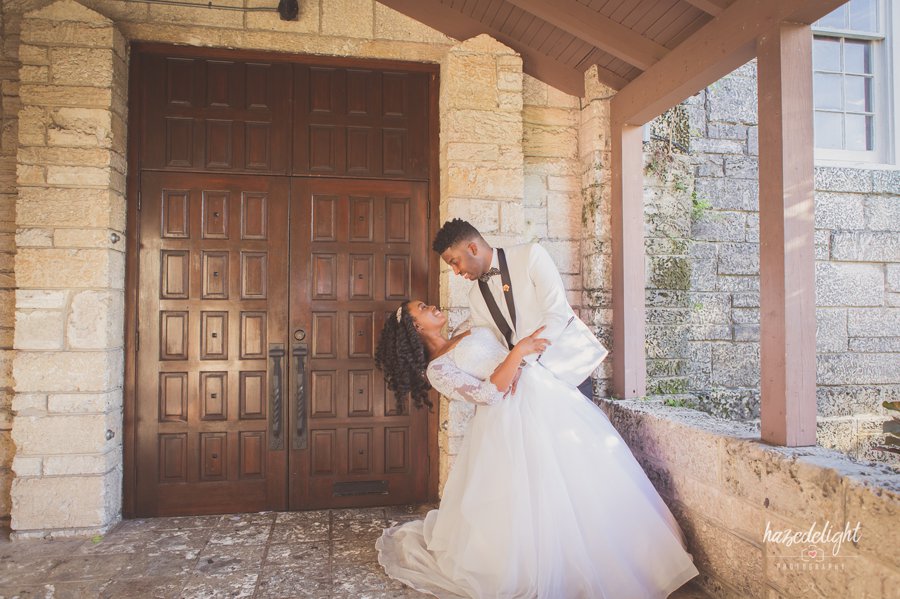 Images by: HazeDelight Photography
Cinematography: DelightMedia
Location: Coral Gables Woman's Club/Hilton Airport Hotel, Miami
Event Planning: Soley Events
---
You might also like
---
---